It's no secret that we're big fans of Mexican food. So when Cinco de Mayo [1] rolls around each year, we inevitably get really excited (and hungry). Over the years, we've managed to whip up a whole bunch of flavorful dishes and drinks, from tacos to tequila-infused cocktails, all of which would be festive and delicious for your Cinco de Mayo celebration this weekend. Prepare to hear your stomach growl. ¡Buen provecho!
Jump ahead to the following sections:
Margaritas and other cocktails [2]
Chips, dips, salads, and sides [3]
Tacos and burritos [4]
Dessert [5]
Frozen Margaritas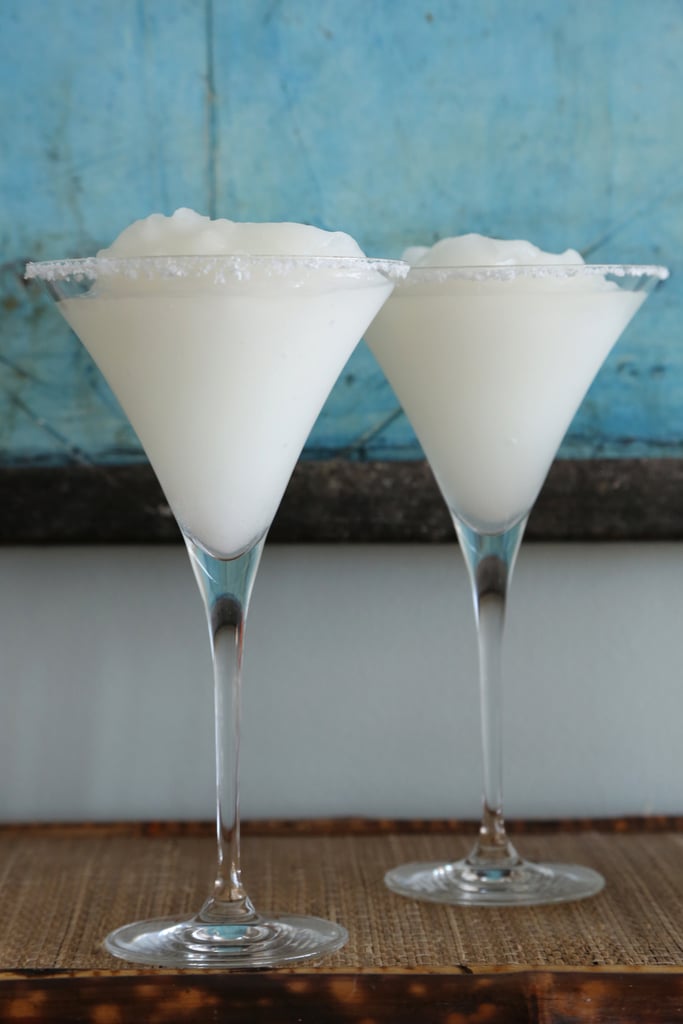 There's no sugary syrup involved in making these frozen margaritas [6], only orange liqueur, lime juice, and blanco tequila.
Cranberry Margarita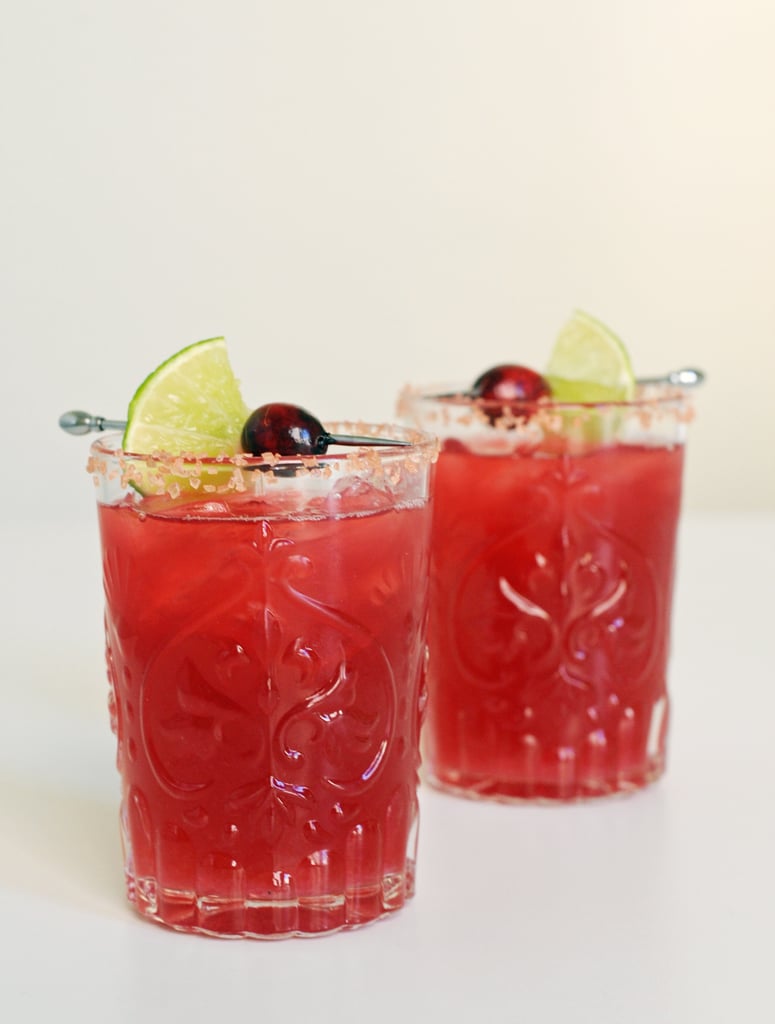 Make a tart, brightly hued margarita [7] with a splash of cranberry juice.
Paloma Cocktail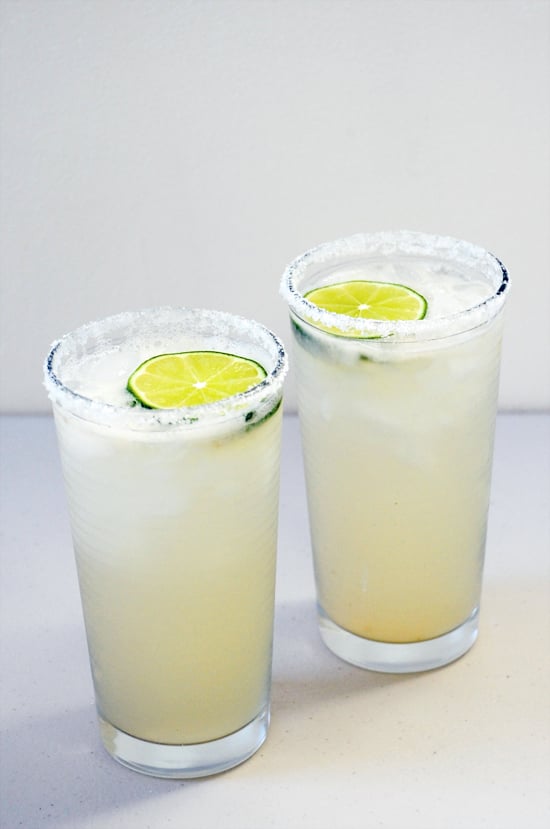 We're giving the typical paloma cocktail [8] an upgrade — think fresh grapefruit juice, club soda, and simple syrup.
Strawberry Margarita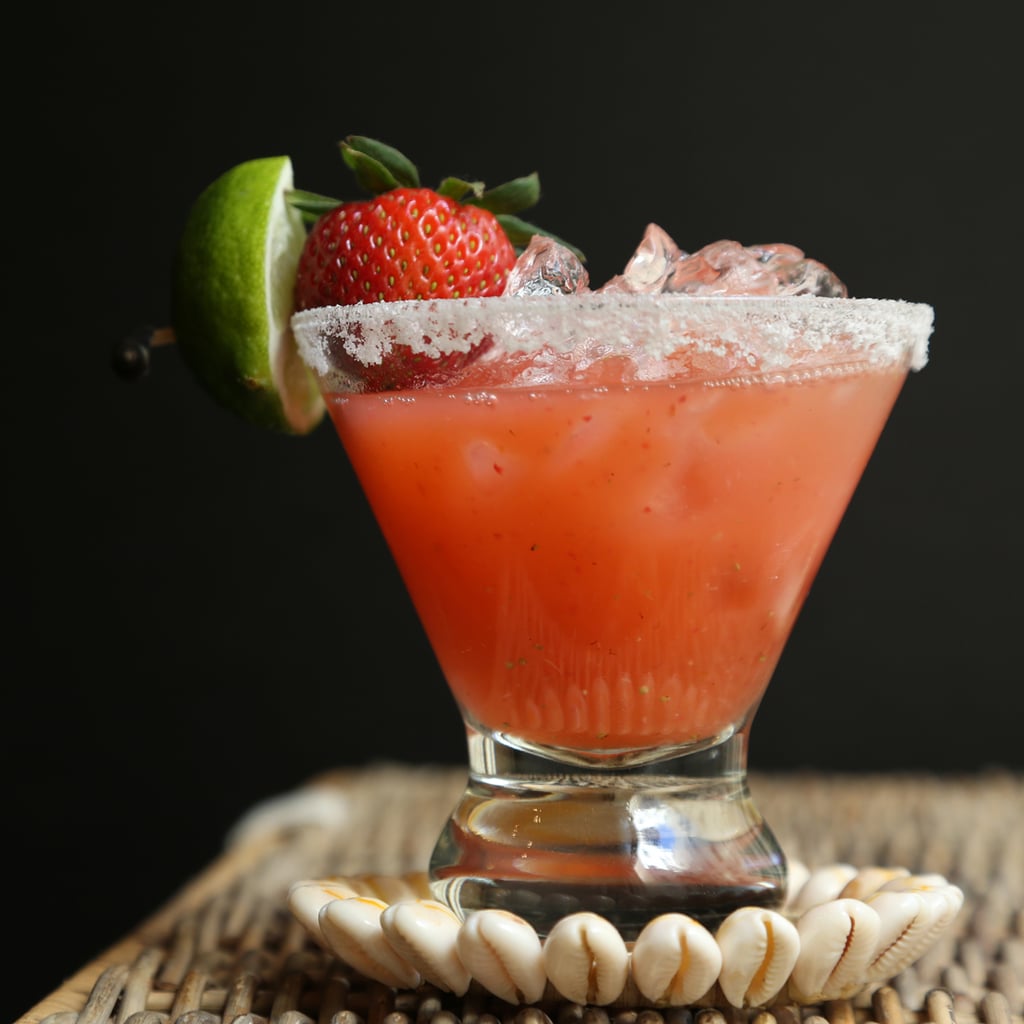 We don't need to hear any words other than strawberry margarita [9] to try the recipe ASAP.
Pinot-Grita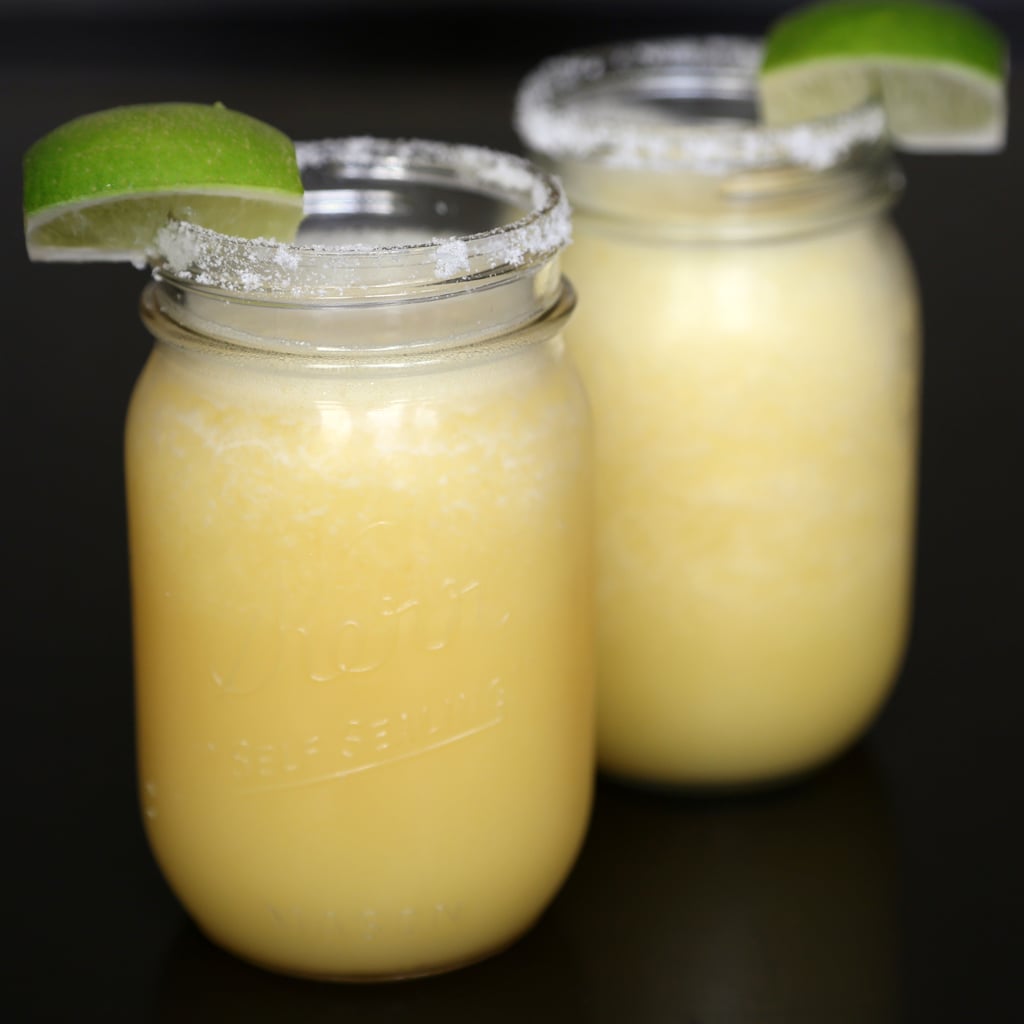 If you're tired of tequila, this Pinot-Grita cocktail [10] comes with a bit of Pinot Grigio to throw your taste buds for a loop.
Jalapeño Margarita
Can you think of anything more Mexican than a jalapeño margarita [11]?
Pineapple Margarita
A fan of all things spice? Then waste no time making this pineapple margarita [12] with a chili-salt rim. The sweet-salty-fiery complexity is out of this world.
Homemade Tortilla Chips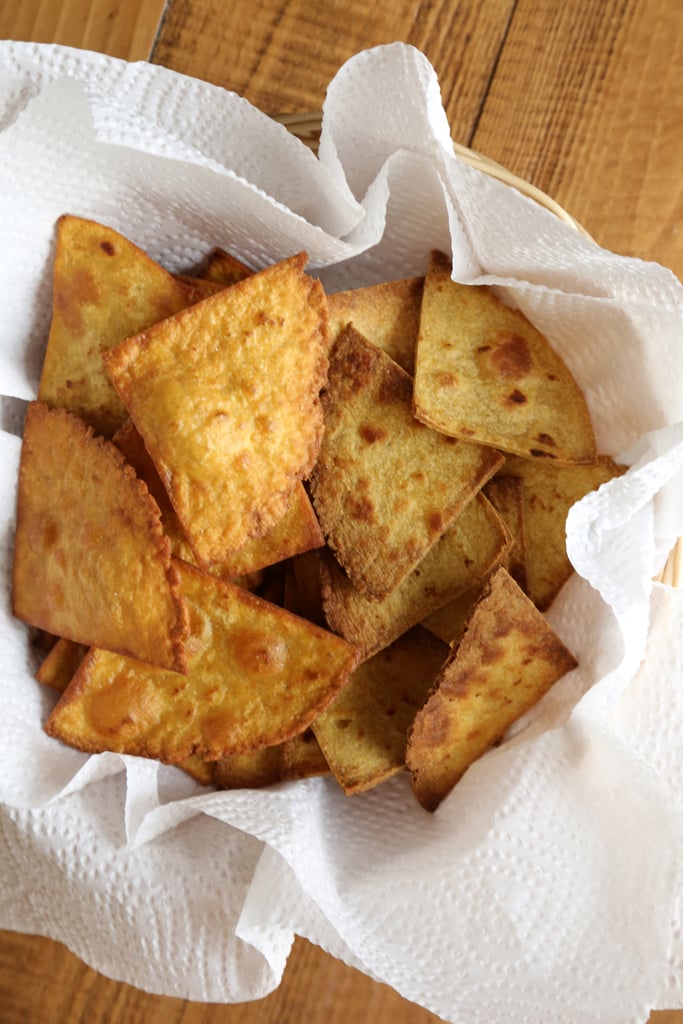 Ditch the supermarket bags and try your hand at homemade tortilla chips [13] two ways: baked and fried.
Tomatillo Salsa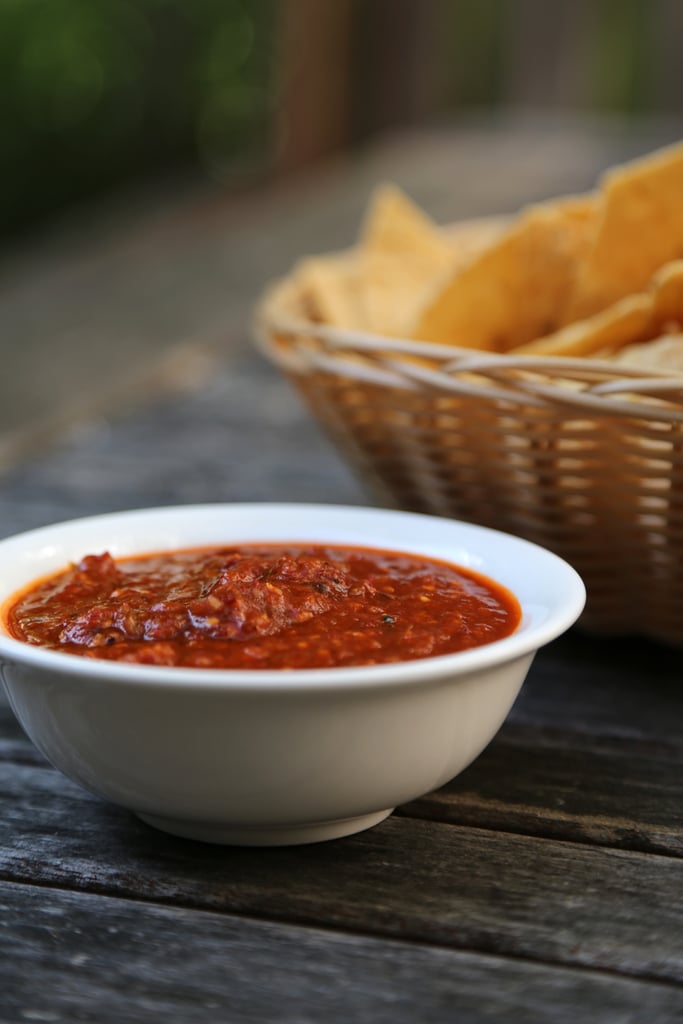 Don't be intimidated by the thought of making your own salsa. This tomatillo-chipotle salsa recipe [14] is easy even for beginners.
Guacamole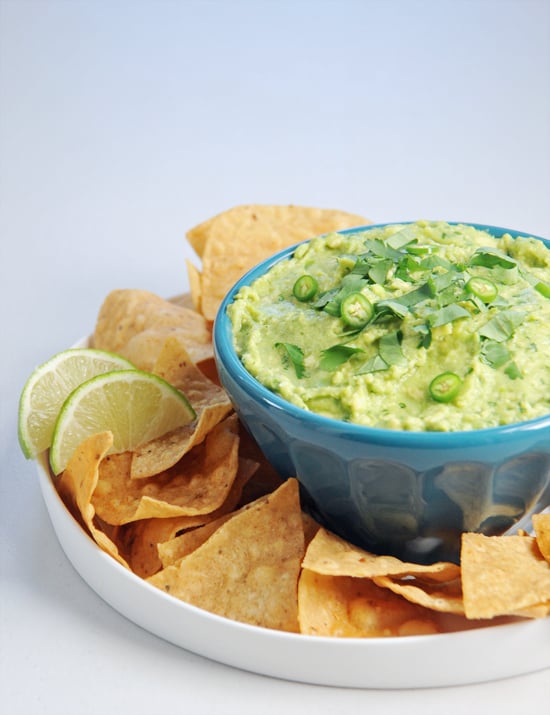 If guacamole were part of a club, it would be the president. Needless to say, there's nothing boring about this basic guacamole [15] recipe.
Chile Con Queso Nachos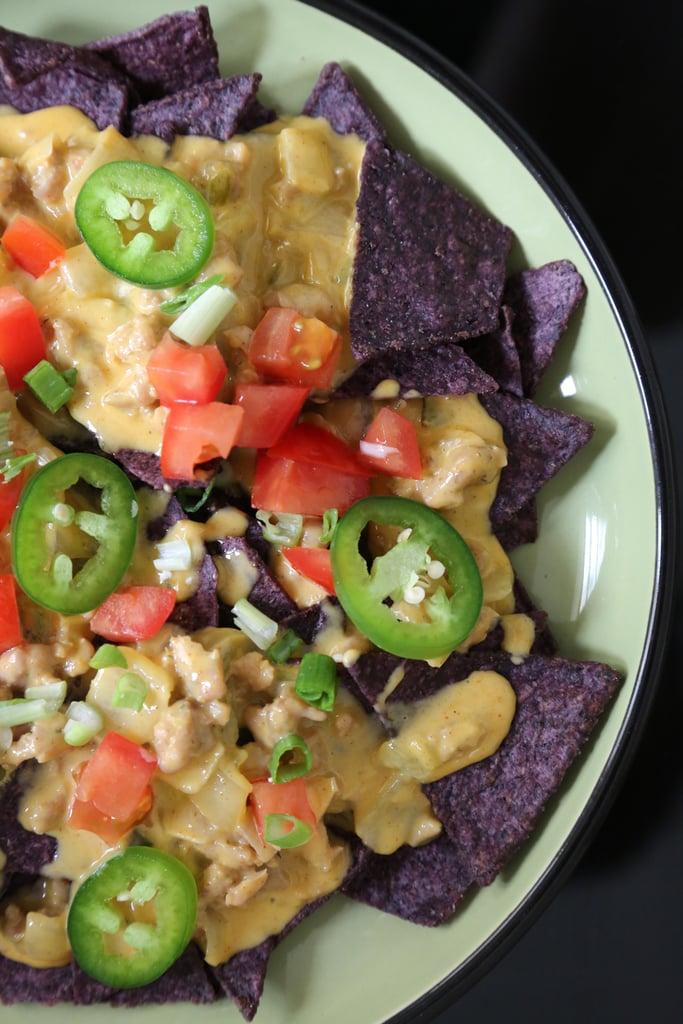 Habanero chicken sausage adds a little something extra to the chile con queso in these loaded nachos [16].
Salsa Three Ways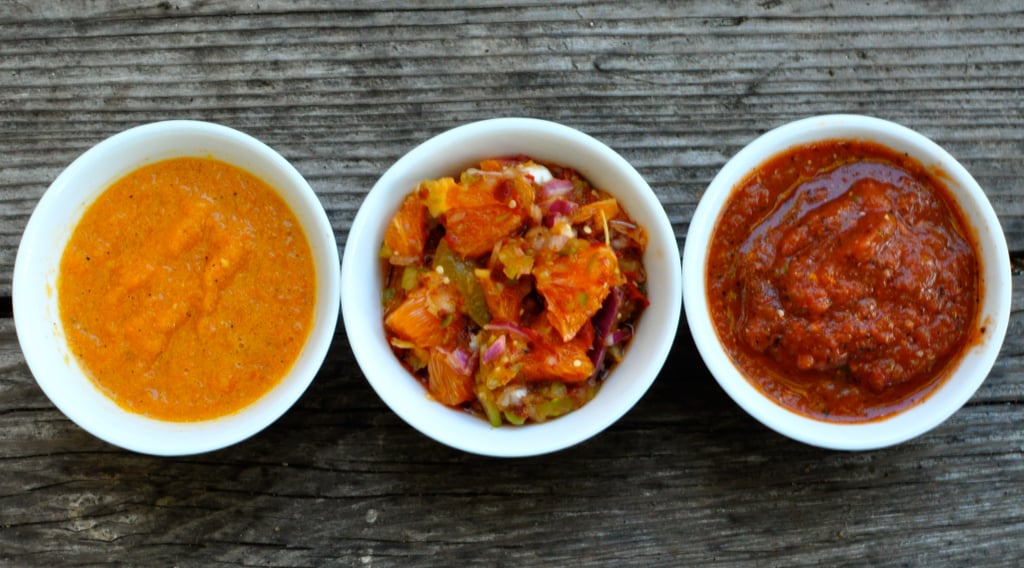 Whether hot or zesty, you'll find something for everyone with these salsa recipes [17] from Rick Bayless.
Mushroom and Goat Cheese Queso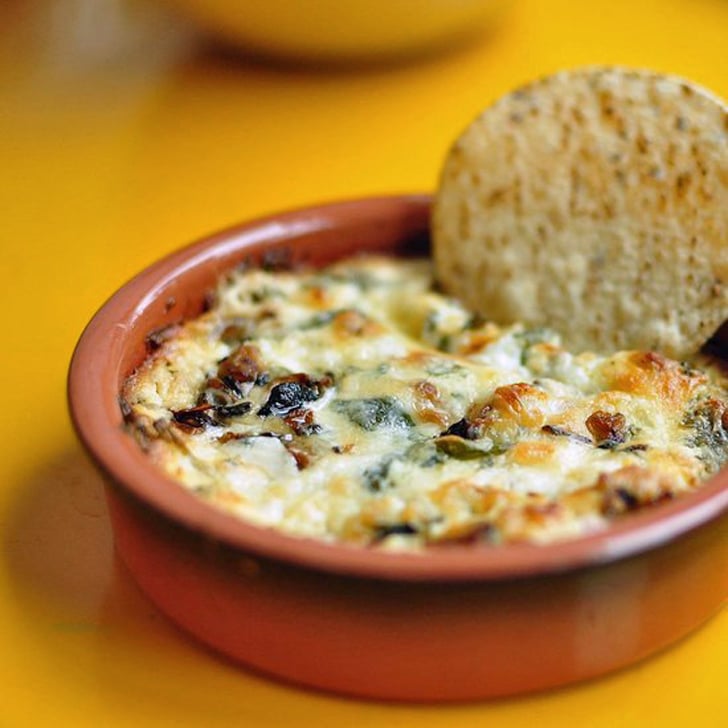 Enjoy queso a new way thanks to this supersimple mushroom, spinach, and goat cheese recipe [18].
Nacho Cheese Dip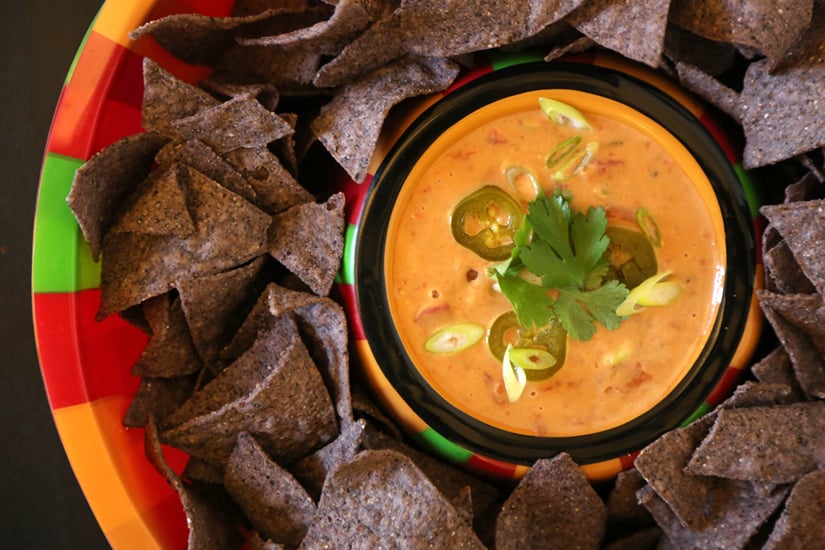 Nacho cheese with Velveeta [19] — it's a guilty pleasure we're not ashamed to admit.
Corn, Radish, and Black Bean Salsa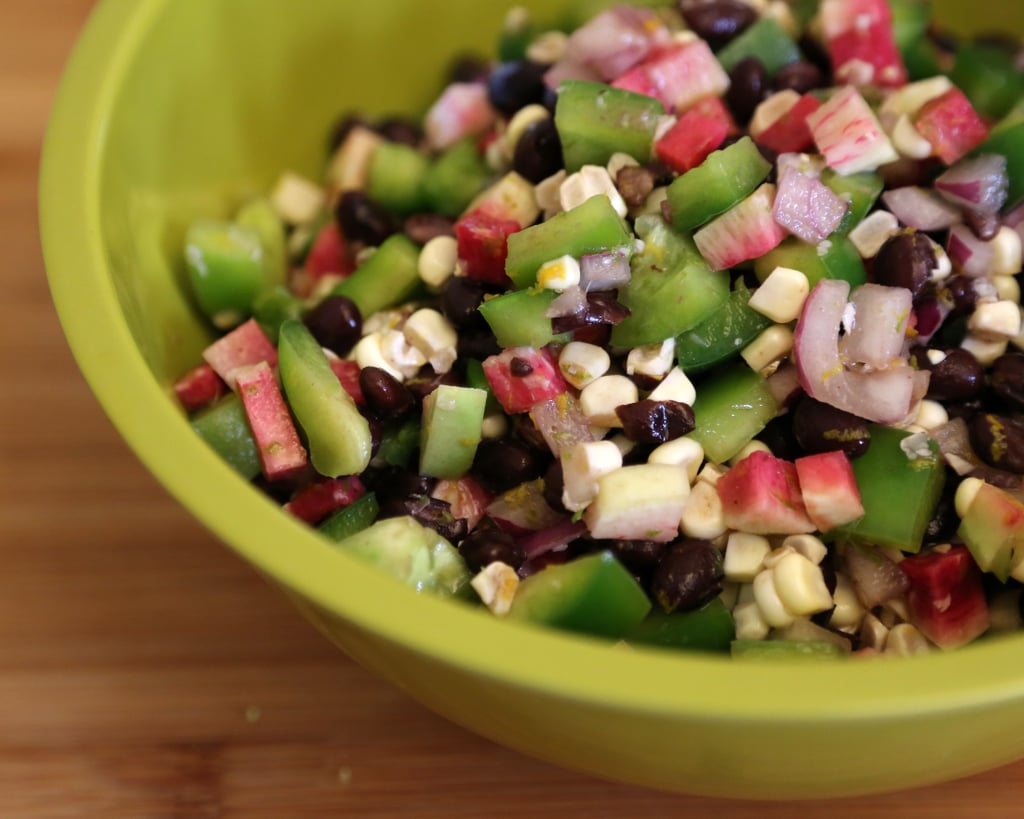 Mix textures and sweetness with this surprising corn, black bean, and radish salsa [20].
Four-Cheese Queso Dip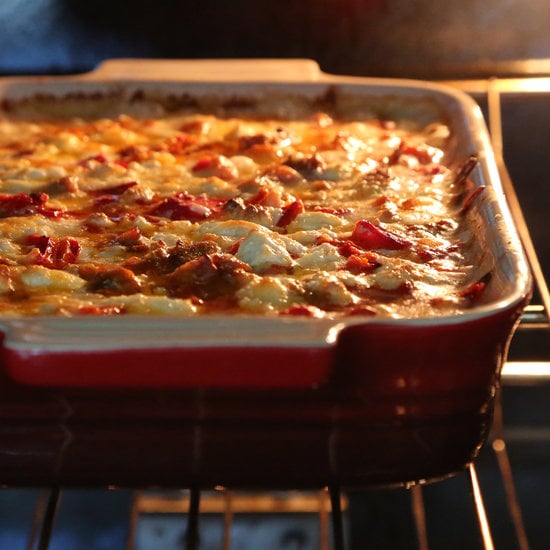 This four-cheese queso dip [21] might as well have a different name: ooey-gooey goodness.
Watermelon-Mango Salsa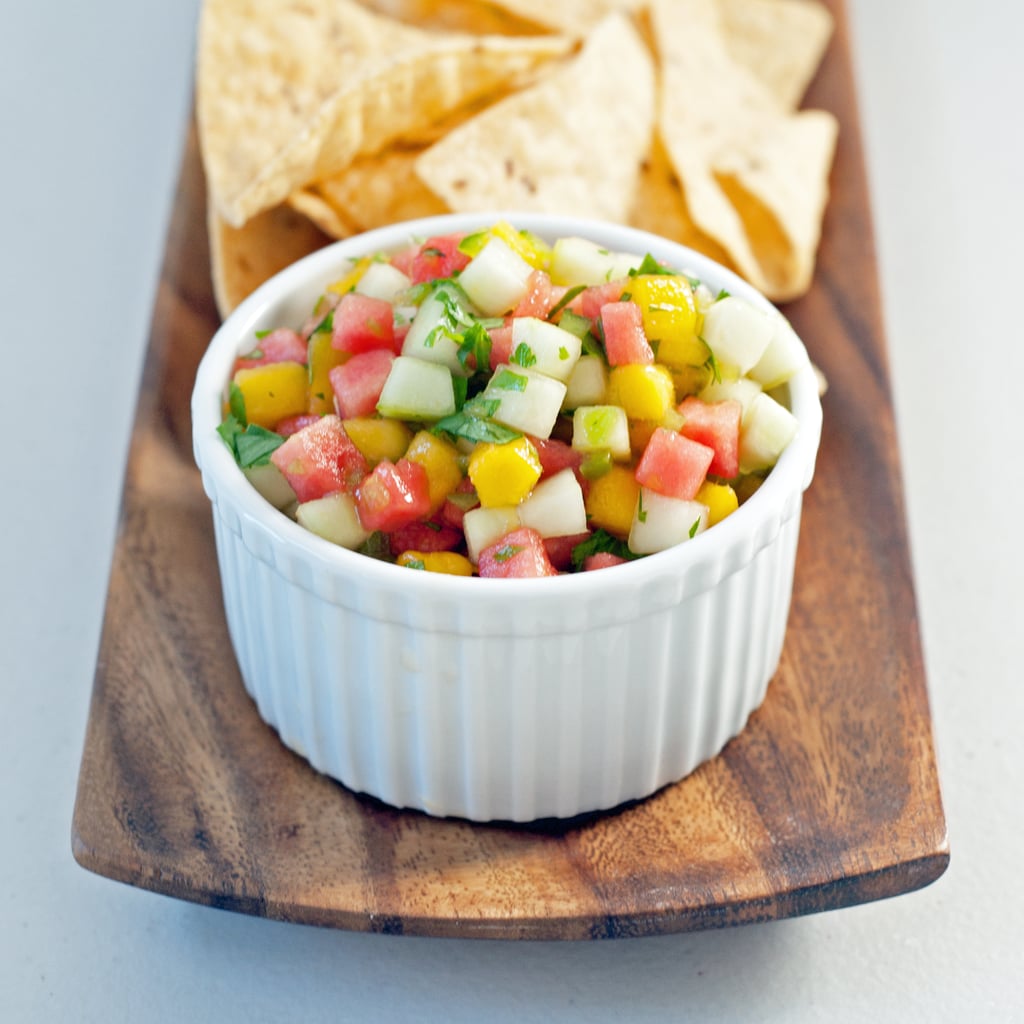 Give regular salsa a run for its money with this unexpected watermelon-mango salsa [22].
Pico de Gallo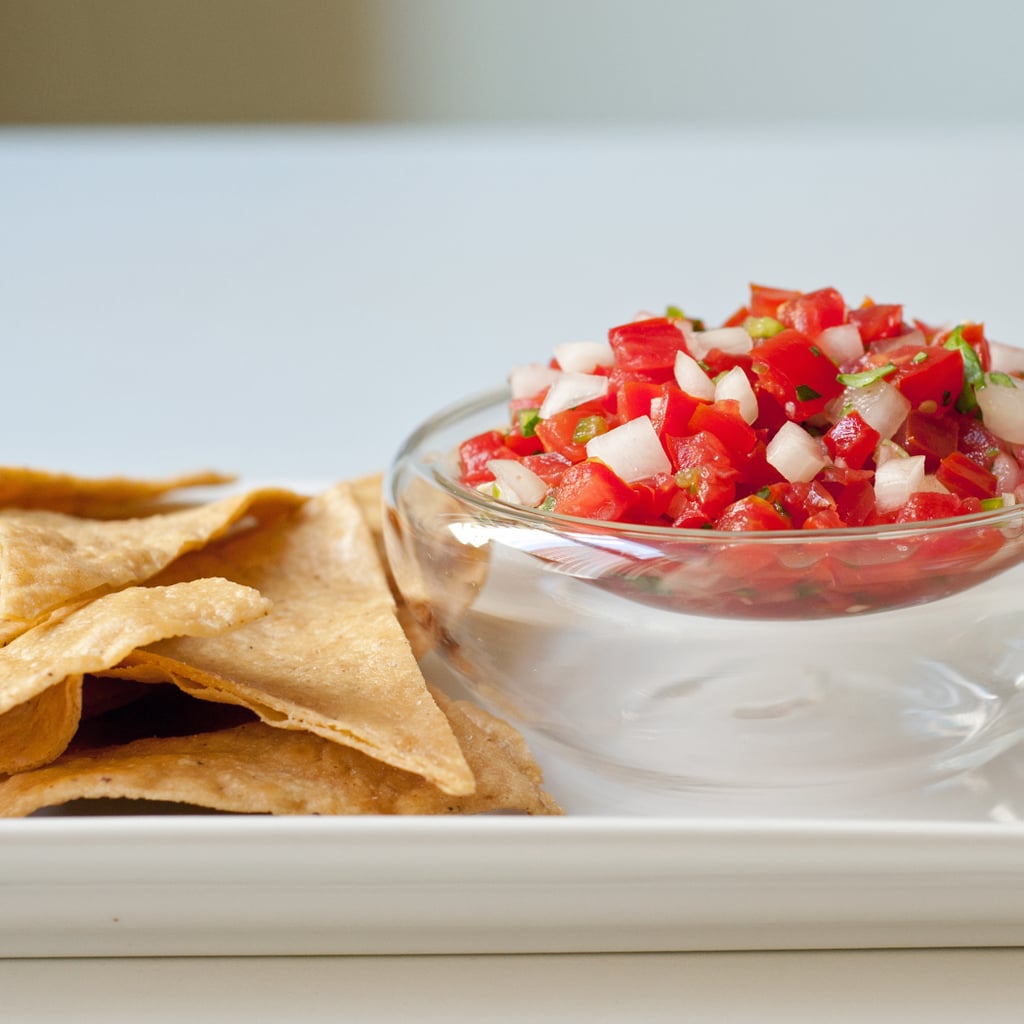 Pico de gallo [23] is a Mexican food staple — whip up your own with this easy recipe.
Mexican Crema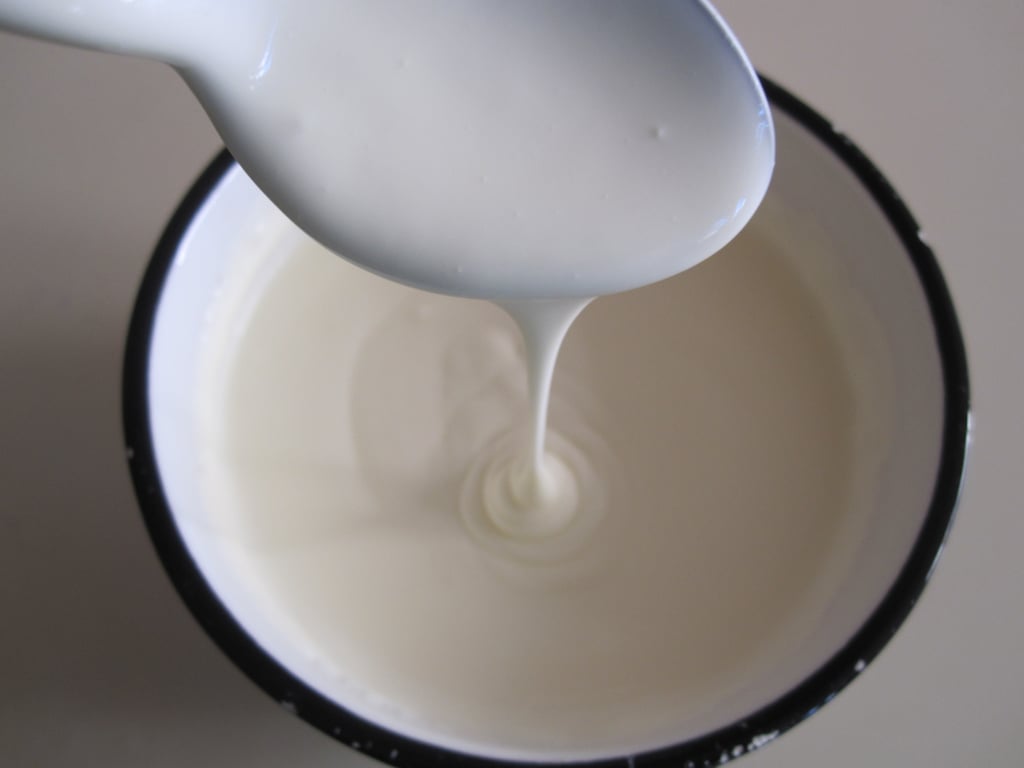 Somewhere between sour cream and crème fraiche lies this must-have condiment [24].
Pineapple Salsa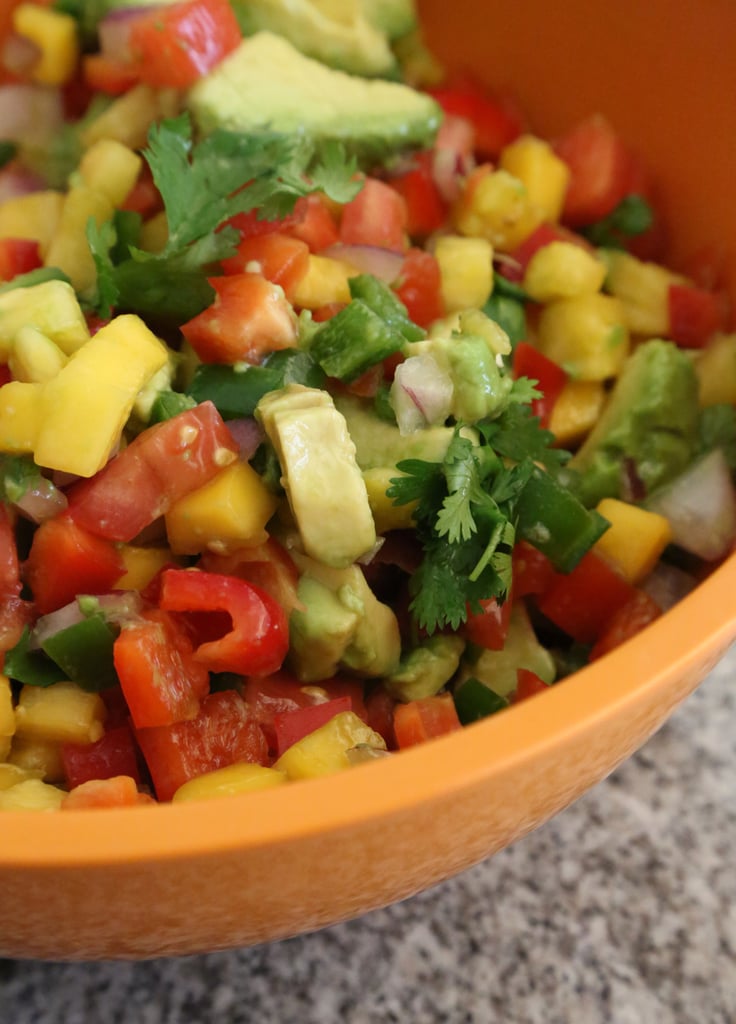 Serve it like a traditional salsa with chips or use it as a topping — either way, we bet you'll be delighted by this pineapple salsa [25].
Meat Taco Salad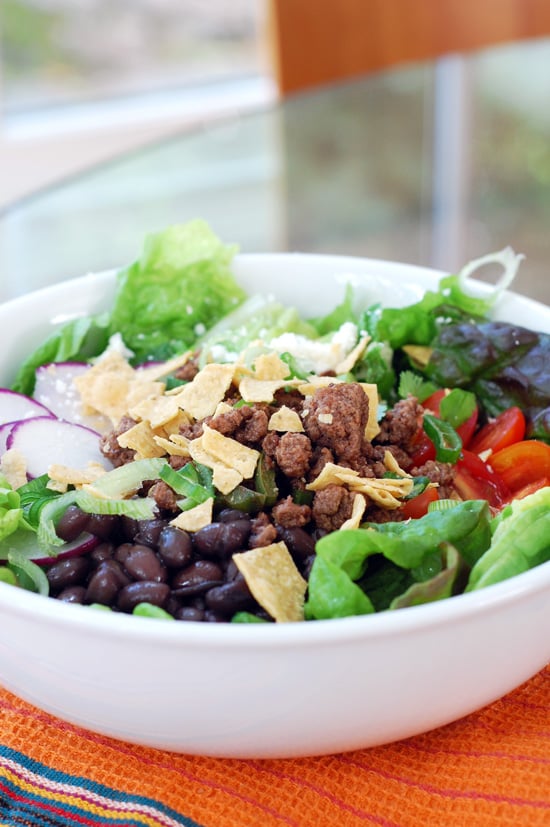 This zesty taco salad [26] is so fast and easy to make, it just might become your newest go-to meal.
Spicy Chicken Tortilla Soup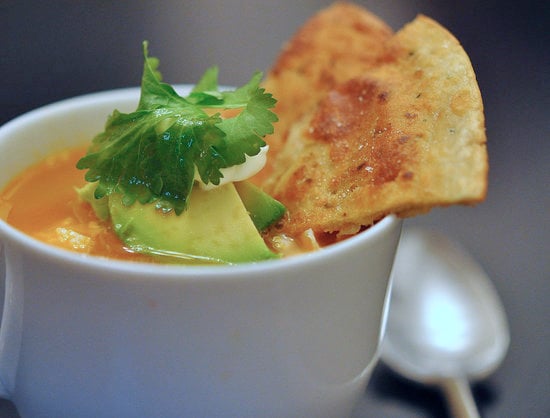 A great way to use those leftovers? Cooking up some spicy broth with chicken and avocado [27].
Veggie Taco Salad
When you hear taco salad, you probably think of fried tostadas and ground beef, but this lighter, meatless version [28] calls for creamy cilantro, cucumber, and avocado dressing.
Shrimp and Tortilla Soup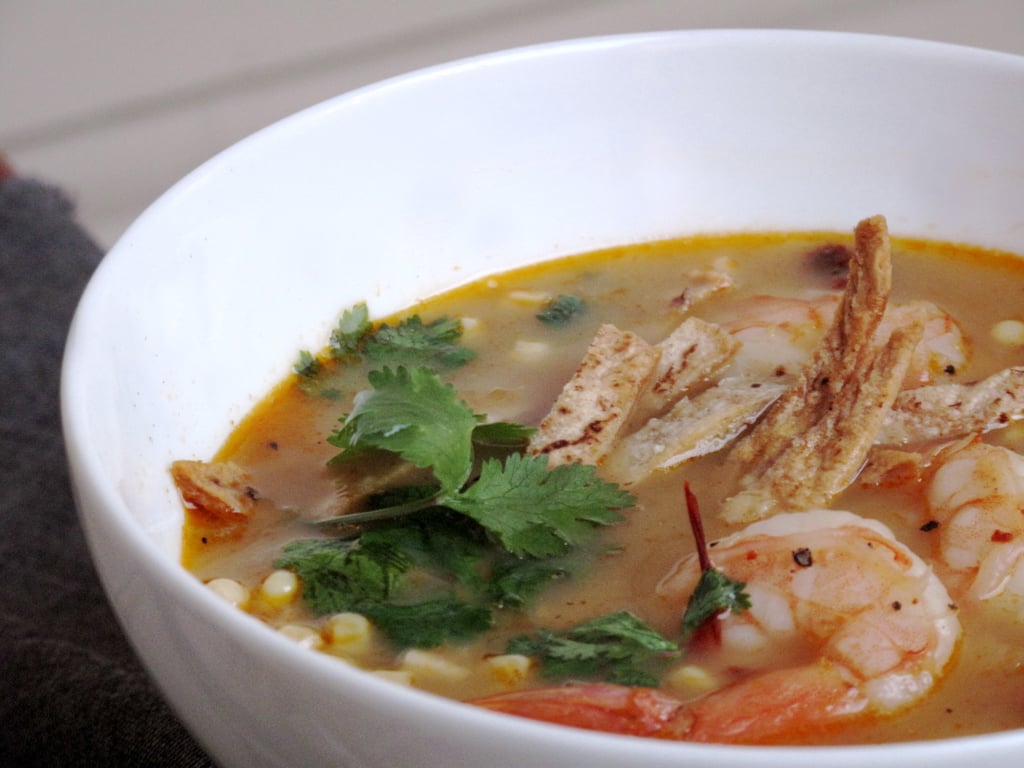 Ten minutes. That's all it takes to put together this shrimp and tortilla soup [29] that's light but imbued with smoky and bright flavors.
Mexican Grilled Corn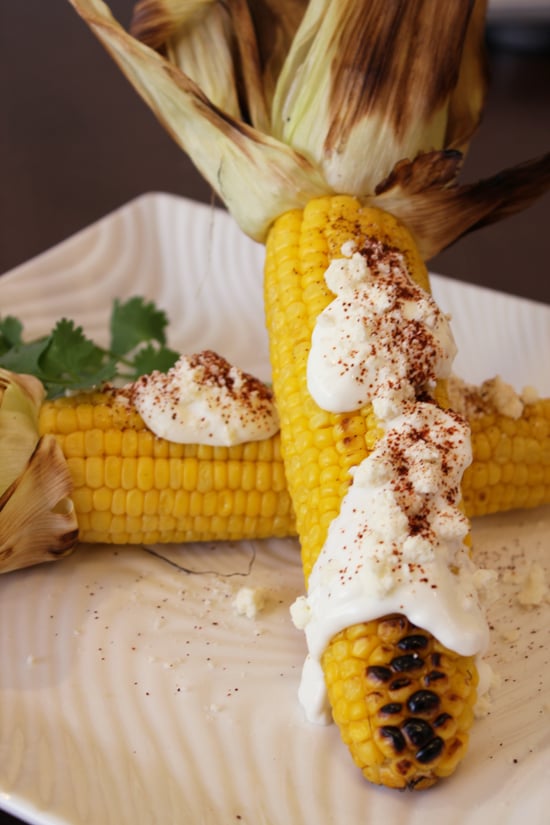 Munch on Mexico's famed elote asado [30], a recipe wherein charcoal-grilled juicy ears of corn slathered with rich crema and rolled in dried, ground chiles and crumbly cheese.
Turkey Tacos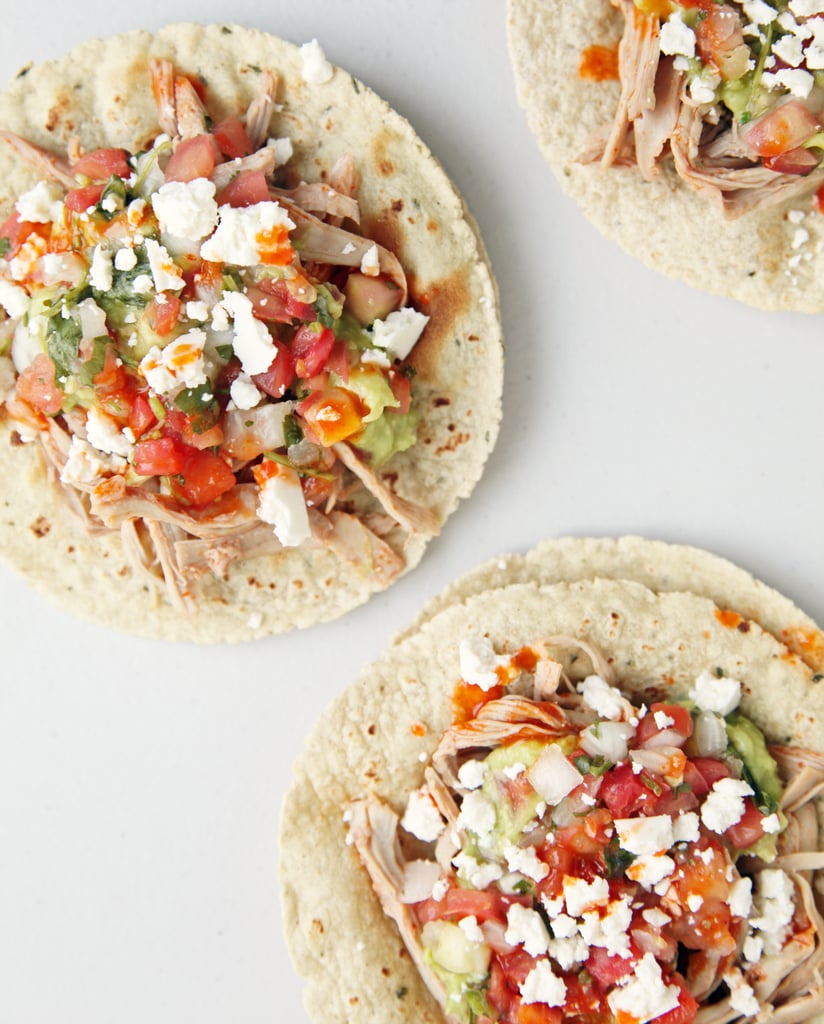 So Mexican tacos don't typically come with turkey — but give these turkey tacos [31] a try and we guarantee they'll be a hit.
Tex-Mex Tacos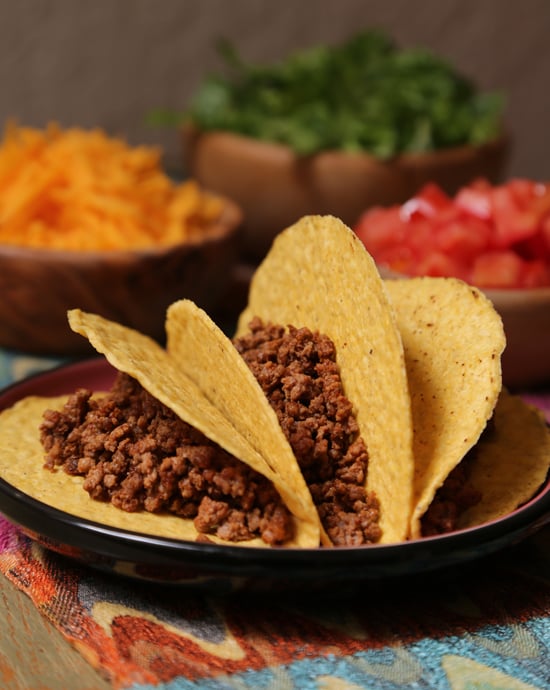 Once you find out these ground beef tacos [32] take no time to prepare, you'll wonder how you went without them before.
Grilled Fish Tacos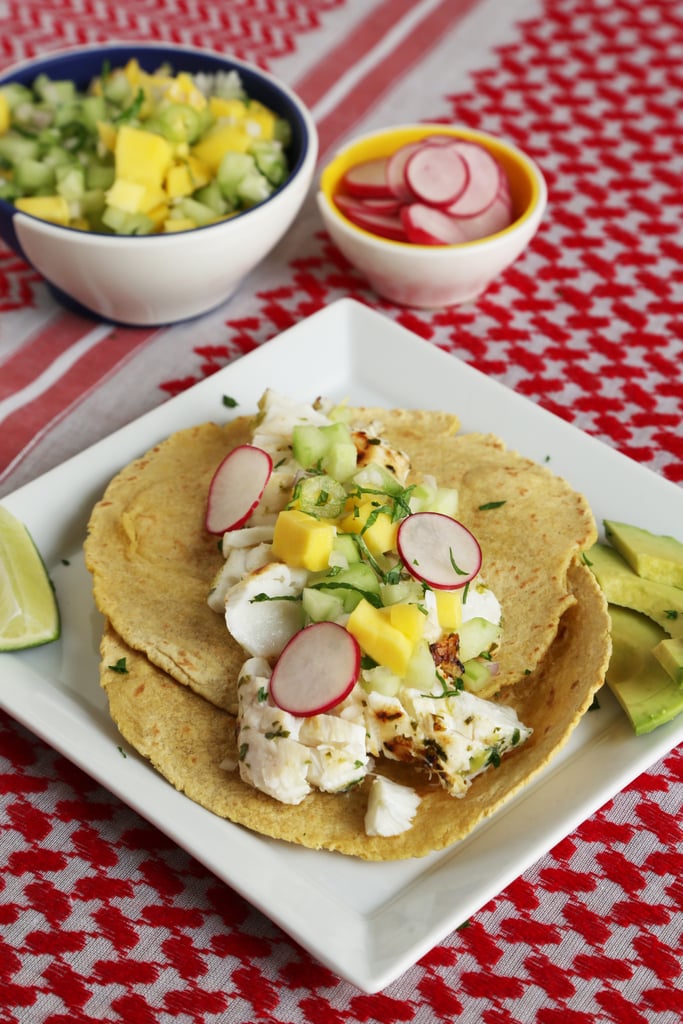 Marinated halibut with a quick and flavorful mint-cucumber-mango salsa make for grilled fish tacos [33] that will be hard to forget.
Steak Tacos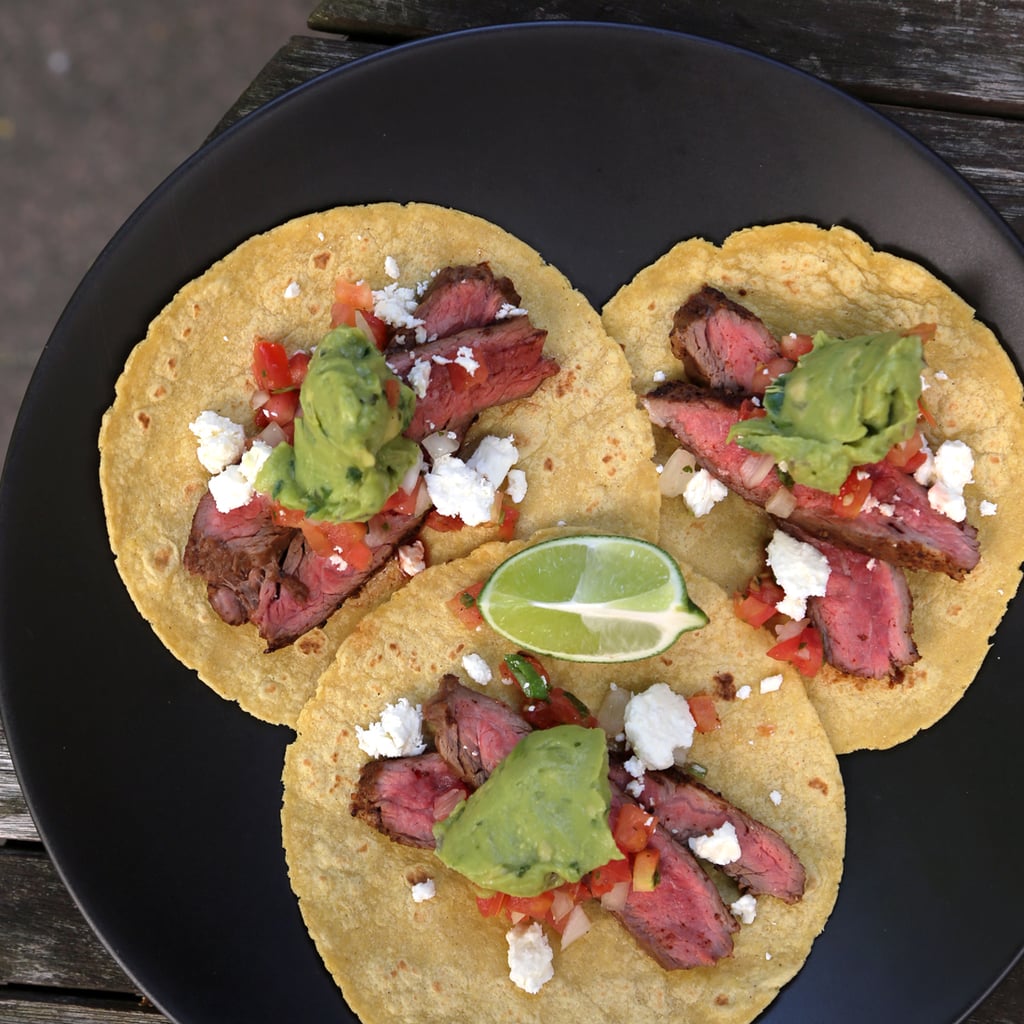 The great thing about this savory steak tacos recipe [34] is that it doesn't require any marinade time — the meat takes just about 10 minutes to cook.
Carnitas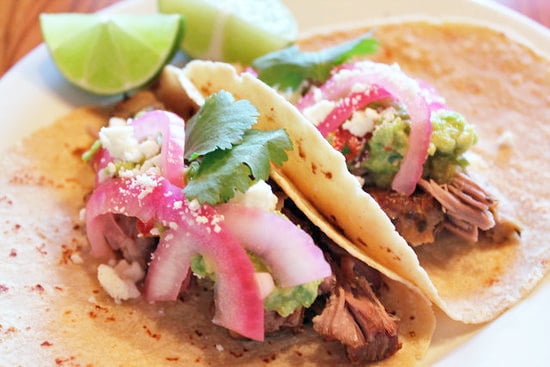 The taco-truck staple known as carnitas [35] is just as comfortable on its own as it is served beside carne asada and chorizo.
Photo: Sara Yoo
Anything Goes Burrito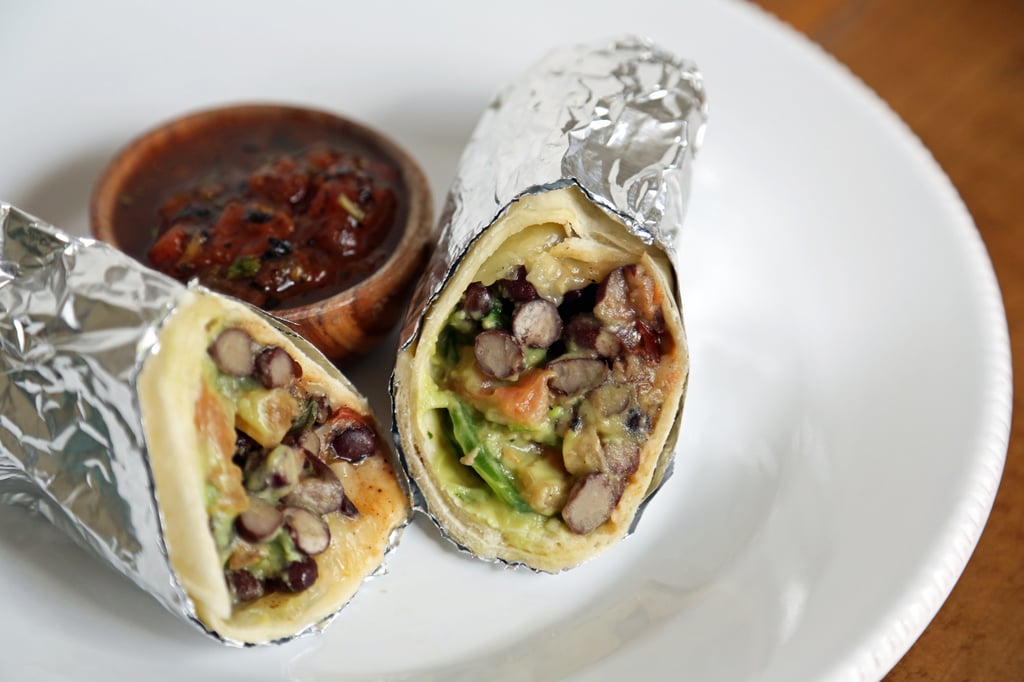 The beauty of our burrito [36]? You're allowed to stuff it with whatever you could possibly imagine (well, with whatever you have left in your fridge).
Chocolate-Covered Chicharrones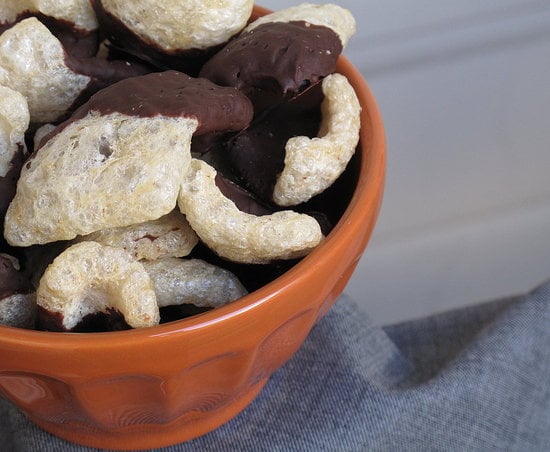 Chicharrónes, or deep-fried pig skins, dipped in chocolate [37] are puff-like perfection.
Fruit With Chili and Lime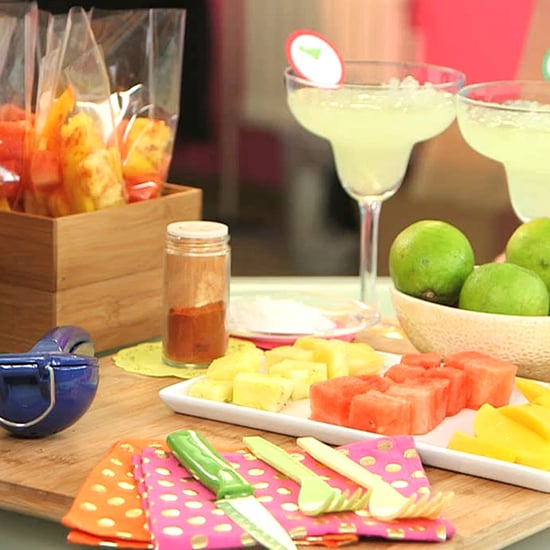 Mexican fruit vendors will often sell pineapple, watermelon, and mango seasoned with chili and lime. Re-create this set-up [38] for dessert.
Photo: POPSUGAR Studios
Pan de Muerto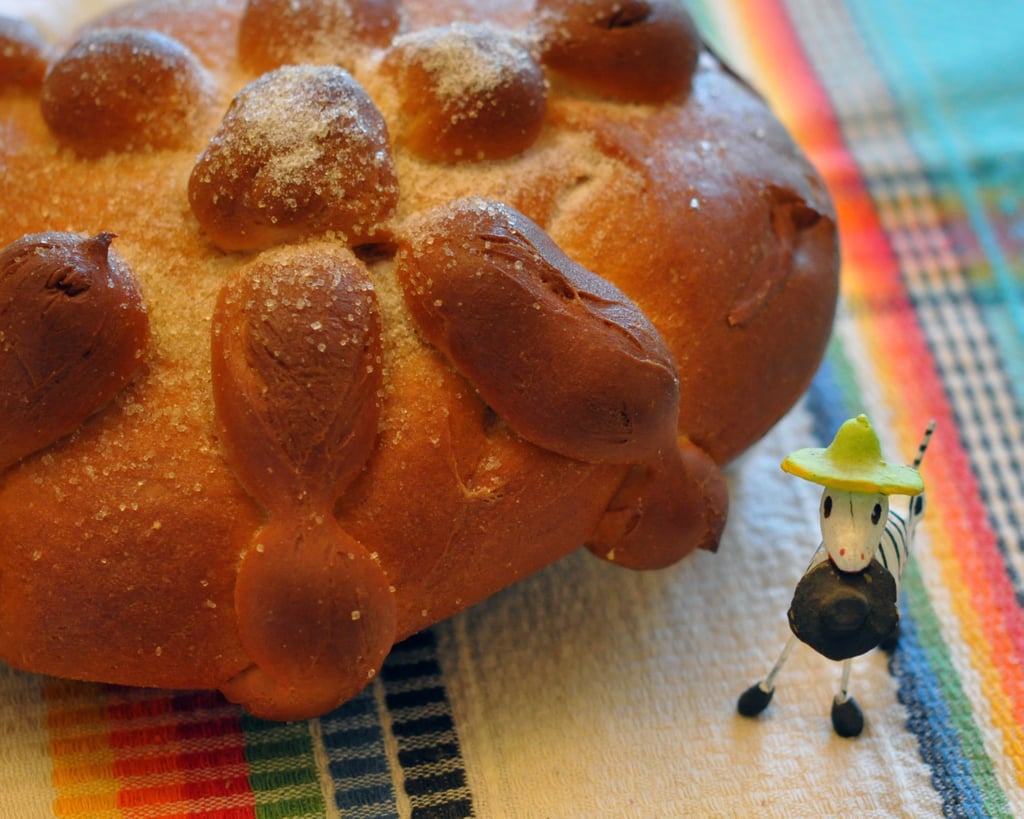 This sugar-topped bread [39] is a great way to get a taste of traditional Mexican fare.