Monday's Leftovers: Portobello Mushroom Lasagna
Monday's Leftovers: Portobello Mushroom Lasagna
This recipe for lasagna may not be the most traditional, but it's a great addition to your collection, especially for those days when you don't feel like eating pasta, or if you have some extra mushrooms on hand. In this variation, portobello caps are an unusual breather from the typical noodle. It's a great way to get the little ones to eat vegetables! For an easy weeknight meal,
.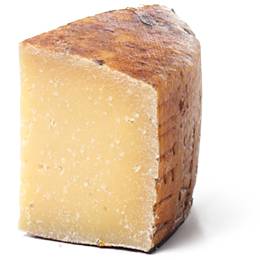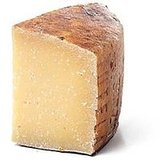 Ingredients
2 tablespoons olive oil
2 large garlic cloves, minced
8 extra-large portobello mushroom caps, stems and gills removed
1 1/4 tsp. salt
15 ounces whole milk ricotta
10 ounces frozen chopped spinach, thawed
2/3 cup coarsely shredded asiago cheese
1 egg, lightly beaten
1/4 tsp. freshly grated nutmeg, optional
1/4 tsp. freshly ground black pepper
3/4 cup marinara sauce, divided
Directions
Preheat oven to 425 degrees F.
Combine oil and 1 minced clove of garlic in a small saucepan, and heat over medium heat until aromatic and lightly golden. Brush oil onto both sides of mushrooms, and season with 1 teaspoon salt. Arrange caps smooth side up in a single layer in a baking pan. Bake 10 minutes.
Meanwhile, stir together ricotta, spinach, Asiago cheese, egg, nutmeg if using, 1/4 teaspoon salt, pepper and remaining garlic in a large bowl. Remove mushrooms from oven.
Turn over 4 caps so that the underside is up, and divide the filling evenly among caps. Drizzle 1 tablespoon marinara sauce over each cap. Top with remaining caps, top side up. Alternatively, trim the caps into uniform squares and slice them horizontally to make 4 squares out of 2 caps. Place 1 square on bottom in pan. Spread 1/3 of filling on first layer of mushrooms. Repeat layers with remaining ingredients to end with mushroom cap on top.
For either version of this lasagna, pour remaining marinara sauce evenly over mushrooms, and bake 12 to 14 minutes more, or until filling is hot and slightly puffy. Remove from oven, and, using a large spatula, lift stack off baking pan, including any stuffing. Serve hot.
Serves 4.
Information
Category

Main Dishes, Dairy

Cuisine

Italian