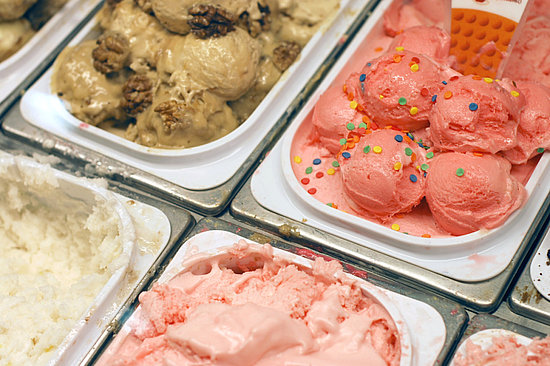 My
custom-created Ben & Jerry's Ice Cream flavor
has got everyone in the office talking about the all-time best ice cream flavors.
PartySugar's
top choice is cookies and cream,
AlexisSF
craves vanilla bean,
FabSugar
enjoys rainbow sherbert,
BellaSugar
aches for chocolate chip cookie dough, and
TrèsSugar
has an affinity for mint chocolate chip. My favorite? I'm a sucker for
Bi-Rite Creamery's
salted caramel ice cream in San Francisco, and I absolutely adore the coffee flavor from
Blue Bell
, a creamery from my home state of Texas. In fact, I'm craving some cold creaminess right about now! What's your ice cream choice?