National Food Festivals and Food Events, June 30-July 7, 2009
Noteworthy Nibbles — June 30-July 7, 2009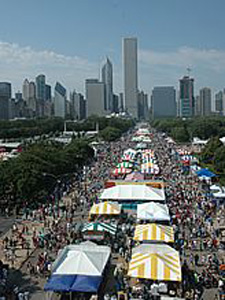 You may feel like Summer is already almost over, but there's still plenty of time to get in some quality food festivals. This week, that would include the classic Taste of Chicago (full of reliable Windy City staples like the Rainbow Cone and Vienna Beef hot dogs), the Naperville Ribfest (hands-down, the best ribfest I have ever been to), and the ultimate celebration of tart cherries, the National Cherry Festival in Traverse City, MI. For those of you who can't attend one of the food festivals below, just remember: every 4th of July party is, indirectly, a celebration of food in itself.

Know of anything that's been left off the list? Don't hesitate to chime in below.




To see the rest, read more.