Our must haves for March are as random as the weather patterns of this in-between-seasons month. We're featuring a few viral sensations like Taco Bell breakfast and a barrel-aged sriracha, but we also want to keep you up to date on new luxurious finds too, like the seven-volume collection of elBulli's recipes and filet mignon beef jerky. As for Lucky Charms fans, did you know this year marks the cereal's 50th anniversary? We're here to loop you in on all the high- and low-brow happenings in the food world this month, because we all enjoy a little bit of both in our lives.
Photos: Anna Monette Roberts, Nicole Perry
Taco Bell Breakfast Menu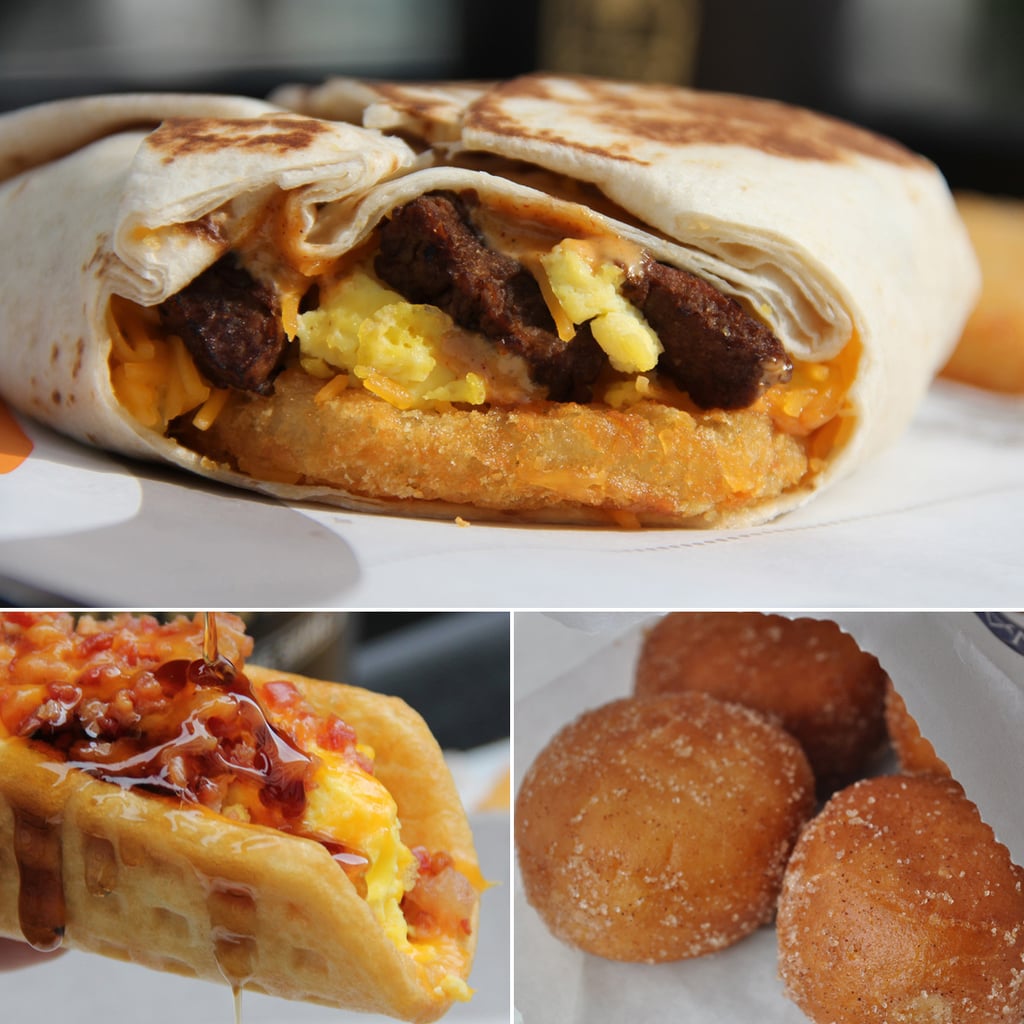 It appeared the whole world rejoiced when Taco Bell announced its breakfast menu lineup [1], to be released on March 27. Cinnabon delights, waffle tacos, breakfast burritos and A.M. Crunchwraps are expected menu items.
— Anna Monette Roberts, assistant editor
Source: Taco Bell [2]
Sosu Barrel-Aged Sriracha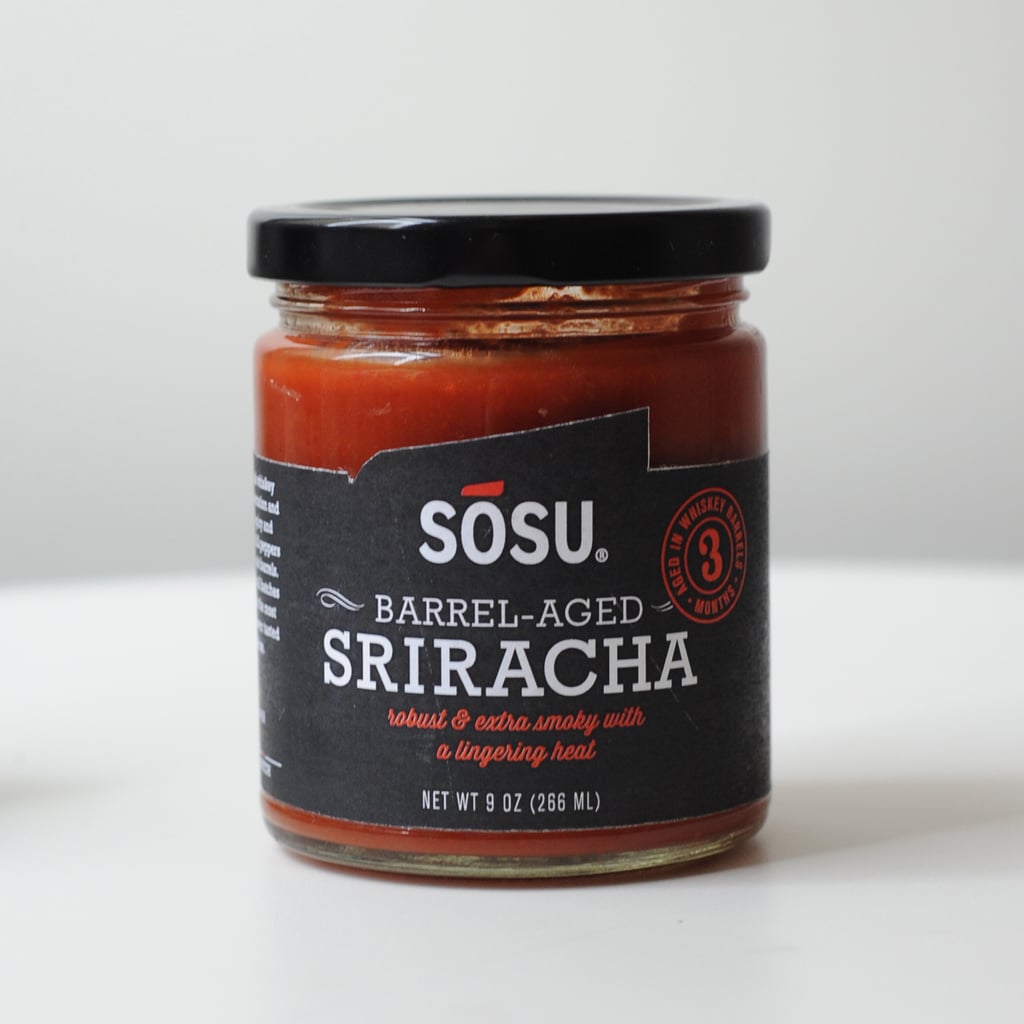 Huy Fong's Sriracha may be the standard-bearer, but after one taste of Sosu's Barrel-Aged Sriracha [3] ($25 and up), my allegiance has been irrevocably swayed. Extended aging in a whiskey barrel gives it a smooth, fruity flavor and a kimchi-like twang, making it absolutely worth its (admittedly hefty) price tag.
— Nicole Perry, assistant editor
Photo: Nicole Perry
elBulli 2005-2011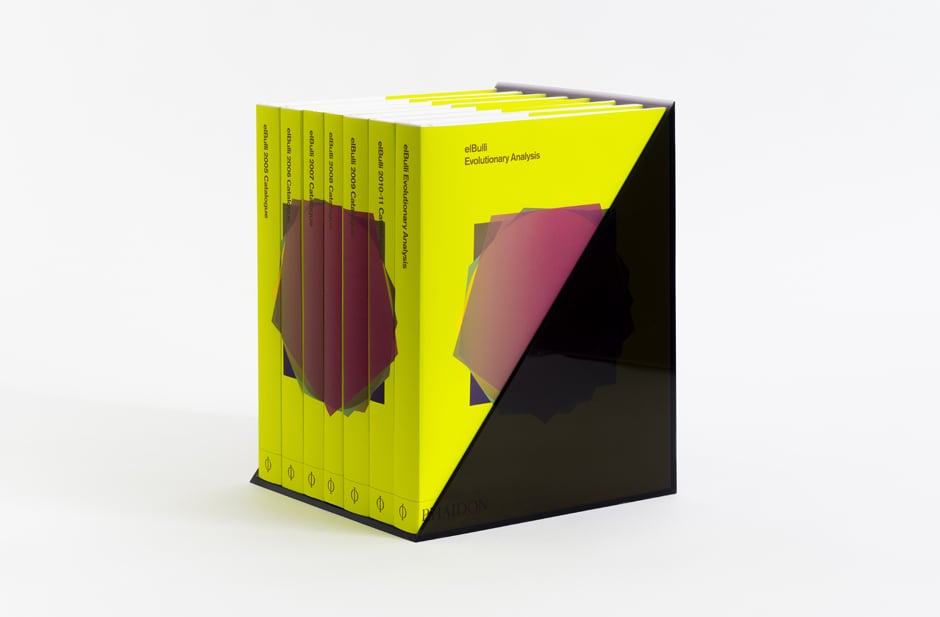 Usually a restaurant, especially a renowned one, guards its recipes in a vault for fear someone will copy its secrets. Ferran Adrià disagrees with this viewpoint and believes the key to innovation is sharing knowledge. That's why he's publishing elBulli 2005-2011 [4] ($500, originally $625), a seven-volume collection of every recipe and technique served at the famous restaurant.
— AMR
Three Jerks Chipotle Adobo Filet Mignon Jerky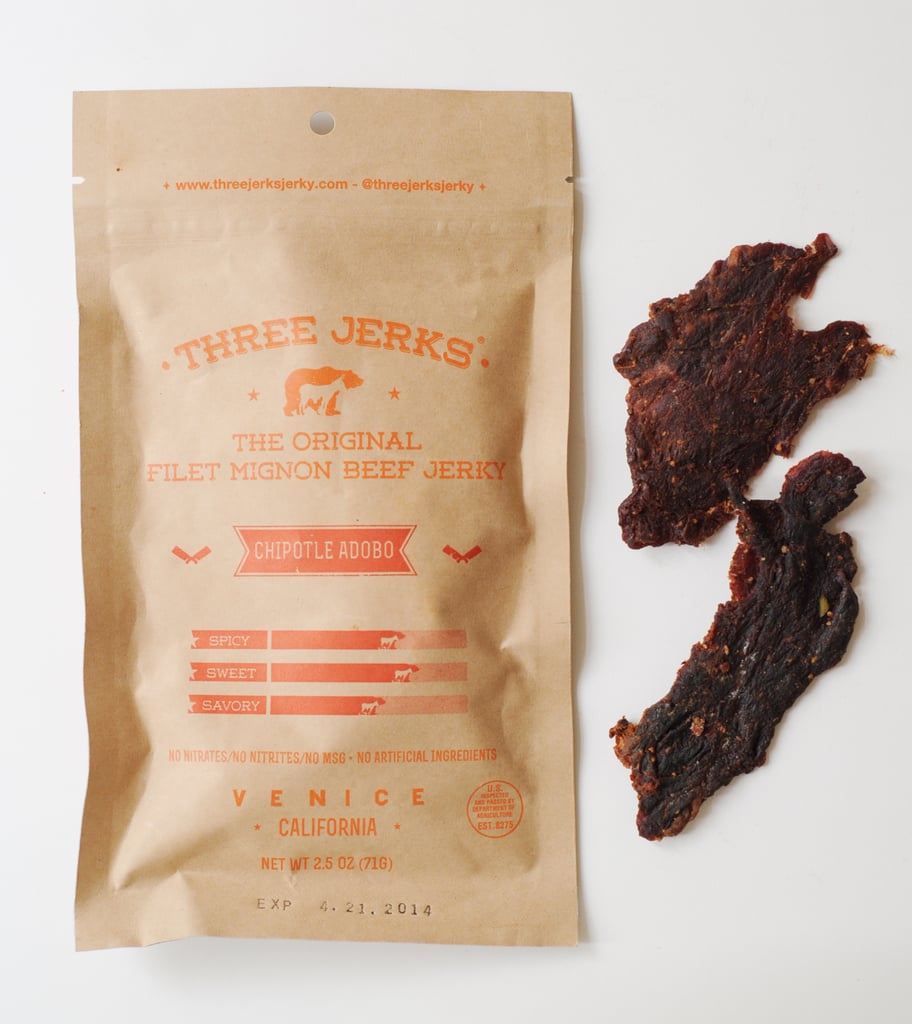 Filet mignon and beef jerky are not two things we would ever consider joining forces — until now. Three Jerks Chipotle Adobo Filet Mignon Jerky [5] ($15) is our favorite of the collection. Experience tender jerky like never before and a sweet-spicy seasoning that's low on the smoky spectrum (for those that are adobo-wary). The price tag hurts a little. But you'll forget about it once you take a look at the list of ingredients, and the first up says "beef filet mignon."
— AMR
Photo: Nicole Perry
Lucini Founders Reserve Olive Oil
Hand-picked, single-estate grown, reserve — No we aren't talking about wine. Premium olive oils are making their way into the market, and our new obsession is Lucini Founders Reserve Olive Oil [6] ($40). In the November 2013 batch, picked and pressed in Tuscany [7], only 5,000 bottles were made. Such care and attention goes into every bottle, and the robust, peppery flavor corresponds. We imagine bringing this bottle out during a dinner party and treating it just as sacredly as a nice bottle of wine.
— AMR
Photo: Anna Monette Roberts
The How Can It Be Gluten Free Cookbook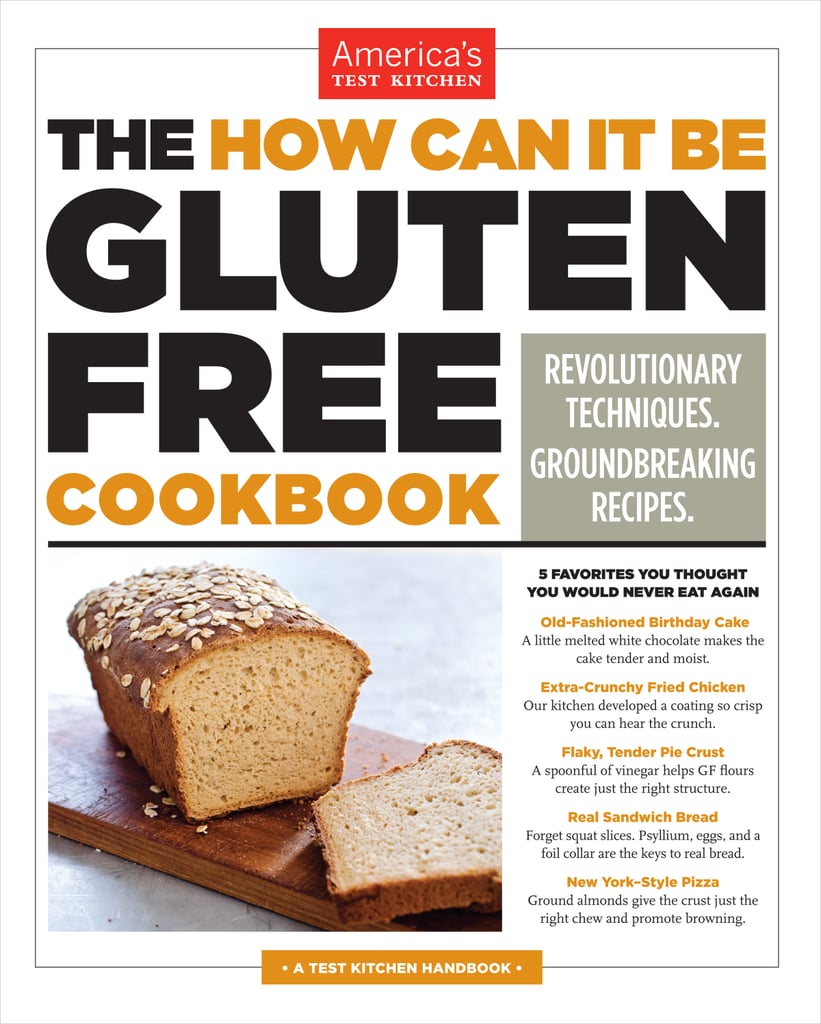 As anyone who's ever bitten into a lackluster, gummy, gluten-free muffin, slice of bread, or pizza can attest, gluten-free baking is notoriously tough to get right. Still, I haven't lost hope quite yet, as the ever-meticulous recipe testers at America's Test Kitchen are entering the gluten-free game with their latest cookbook, The How Can It Be Gluten Free Cookbook [8] ($17, originally $27), which comes out today, Mar. 1. Reworked recipes, taste tests of gluten-free products, and ample cooking tips fill its pages, making it a must have for anyone trying to eat less gluten.
— NP
Lucky Charms 50th Anniversary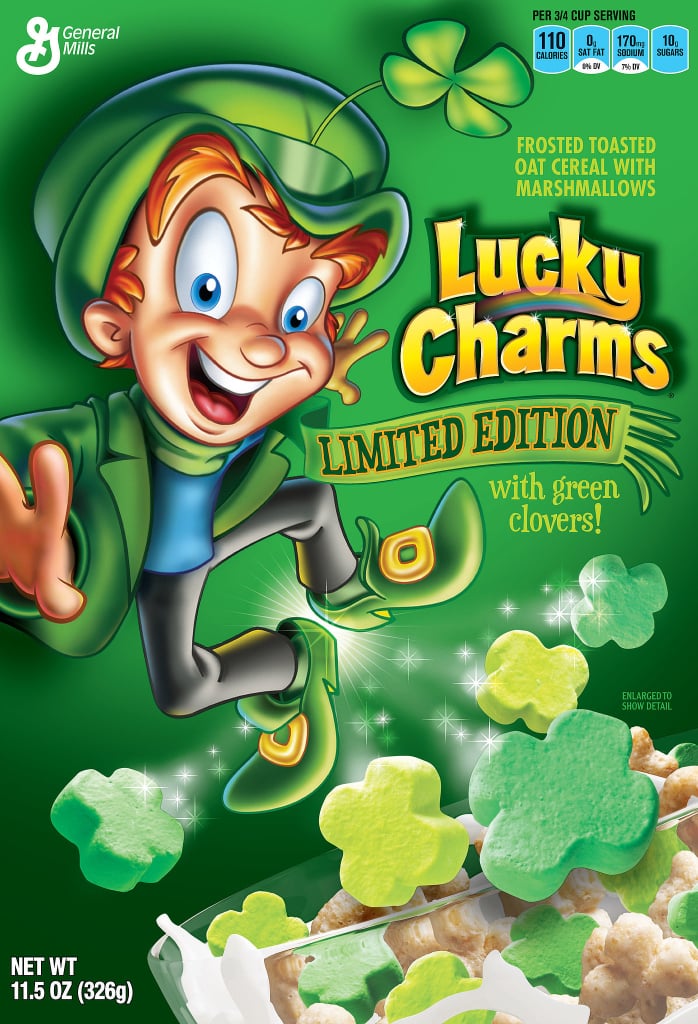 Lucky Charms cereal celebrates its 50th anniversary [9] by taking a look back at all the retro boxes and marbit shapes as well as releasing a limited edition box, full of green clovers.
— AMR
Irish Pantry
Visions of corned beef and cabbage, hearty Guinness beef stew [10], and humble colcannon [11] might first come to mind when thinking of St. Patrick's Day, but there's so much more to Irish cooking than these dishes. Flip through Noel McMeel's Irish Pantry: Traditional Breads, Preserves, and Goodies to Feed the Ones You Love [12] ($20, originally $28), and you'll be tempted by everything from a variety of soda bread recipes to an Irish-whiskey-spiked marmalade; there's even a recipe for Bailey's fudge squares!
— NP