The trade and grand tastings at the New York City Wine & Food Festival [1] offer hundreds of samples of new food products on the market. We tried them all (so you don't have to) and found only the best, most delicious new products to share. Take a look at these shop-worthy drinks, soups, snacks, and desserts.
— Additional reporting by Nancy Einhart
Photos: Nancy Einhart and Anna Monette Roberts
Suja Elements
Suja juice now offers a new line of smoothies called Suja Elements [2] ($5). Available at Whole Foods, the smoothies taste and look superfresh even though the pressurization system gives them a 30-day shelf life. Our favorite is the Mango Fuego, with apple, mango, banana, ginger, and serrano chili. It has the perfect amount of body, heat, and sweetness.
Photo: Anna Monette Roberts
Vintage Italia Marinara Pasta Chips
Who knew pasta could be transformed into chips? Vintage Italia Marinara [3] ($4) tastes like oyster crackers or breadsticks but in a thin, flaky form with flavor dust that tastes like authentic marinara.
Photo: Anna Monette Roberts
Jägermeister Spice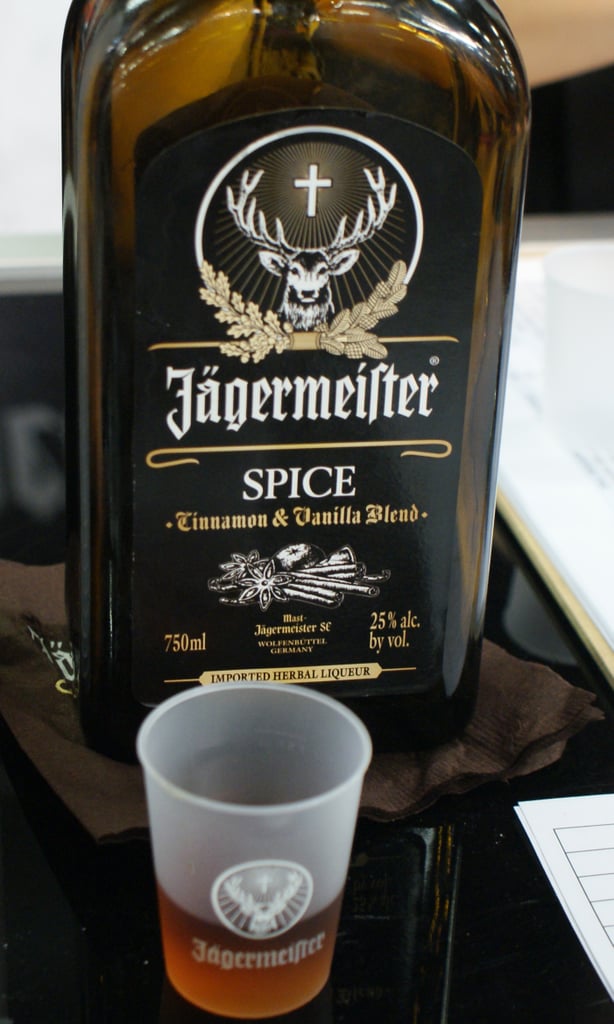 Could this be Jägermeister 's attempt to win back the shot scene from Fireball? Though we prefer the original flavor, Jägermeister Spice [4] ($22) is full of cinnamon and vanilla taste but smooth going down, making it the more desirable shot to take.
Photo: Nancy Einhart
Country Crock Simply Delicious
Think spreads have to include sketchy ingredients? Think again! Country Crock Simply Delicious [5] ($2) is a new product from the buttery spread maker that is made from canola oil and yogurt. It's surprisingly light and authentically buttery.
Martin's Cinnamon Swirl Potato Bread
Loaded with fat raisins and layers of real cinnamon, Martin's Cinnamon Raisin Swirl Potato Bread [6] is pillowy, moist, and infinitely better than Pepperidge Farm's version.
Photo: Nancy Einhart
Knob Creek Smoked Maple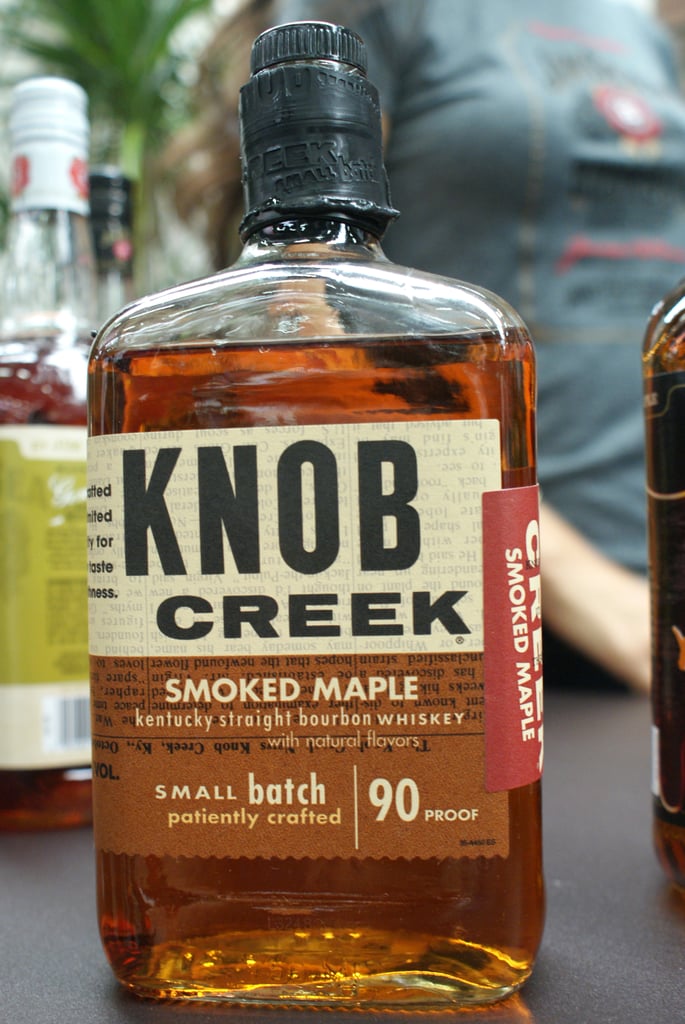 Knob Creek Smoked Maple [7] ($31) was one of several maple-accented spirits we spotted at the festival, and the smoked maple flavor was subtle enough not to interfere with our love of bourbon.
Photo: Nancy Einhart
Food Should Taste Good Kimchi
Kimchi, or spicy Korean fermented cabbage, has made its way into tortilla chip form with these Food Should Taste Good [8] kimchi chips ($4). The powder tastes spicy and vinegary like dill pickles and is so tasty, you may find yourself licking the essence directly off the chips. These are the equivalent of Flamin' Hot Cheetos for foodies — plus, they're so flavorful, there's no need for dip.
Photo: Anna Monette Roberts
Pinnacle Fall Vodkas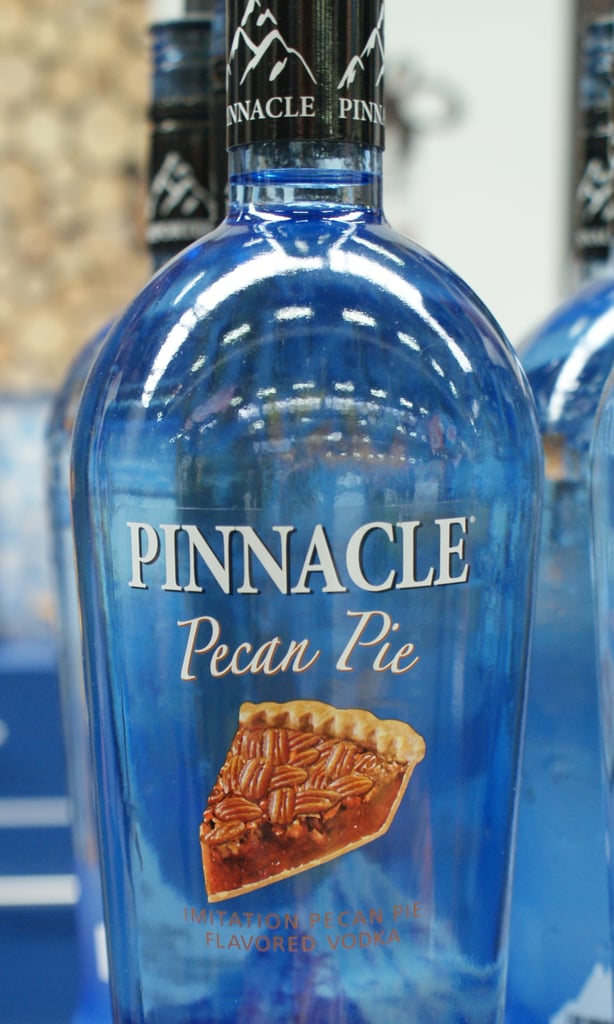 Known for its crazy vodka flavors, Pinnacle [9] ($13) sampled its new Fall-themed flavors. Our favorite was the pecan pie, which will appeal to fans of Frangelico and would taste yummy in a white russian.
Photo: Nancy Einhart
Progresso Artisan Creamy Potato With Sausage and Kale
Soup-maker Progresso has hopes to appeal to a young, hipper audience with the recent release of its artisan soups, like Creamy Potato With Sausage and Kale [10] ($28 for a case of six). The soup base, though creamy, is more brothlike in consistency and tastes like Italian sausage. Despite being prepackaged, it tastes more like a comforting bowl of homemade soup. We imagine serving it with a large handful of freshly steamed kale to take the artisanal flavors up a notch.
Photo: Nancy Einhart
BluePrint Juices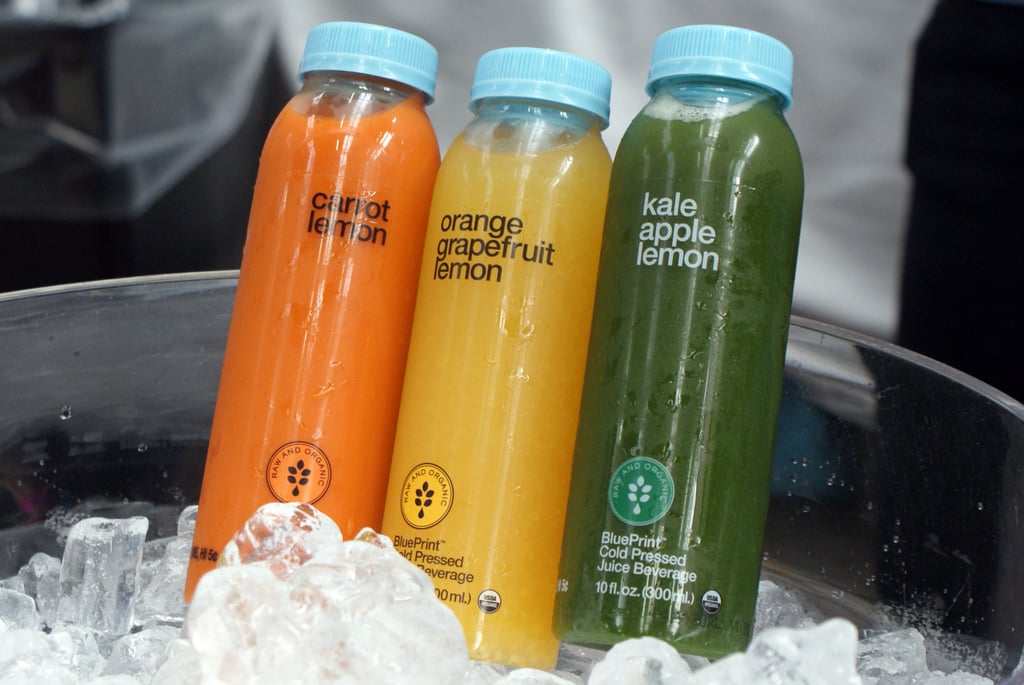 BluePrint [11] offered tastes of three new flavors; we loved them all, but our favorite had to be the citrusy orange, grapefruit, and lemon.
Photo: Nancy Einhart
Punkin Cranberry Way Better Snacks
The sprouted chip company Way Better Snacks [12] ($20 for six bags) released a limited-edition, seasonal flavor, Punkin Cranberry. While it tastes more like sweet potato than pumpkin, it still captures that Fall flavor that we love.
Photo: Anna Monette Roberts
Finnish Ruis Bread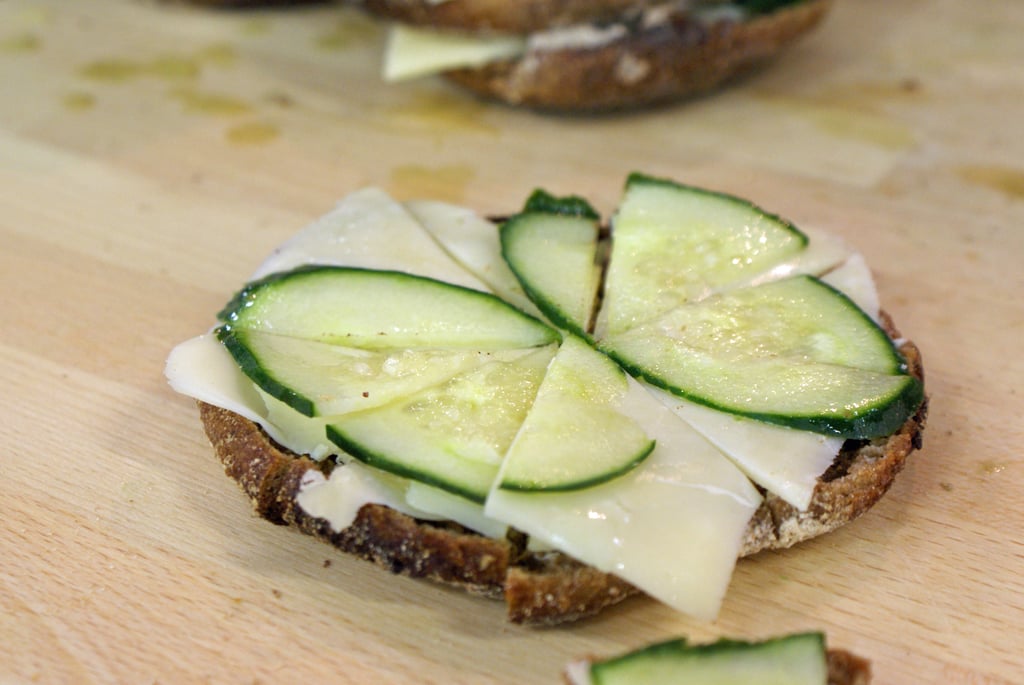 This whole-grain rye bread [13] ($40 for six loaves) tastes like a cross between Mestemacher German rye bread and a chewy bagel. It would be a shame to adorn it with more than cucumber and cheese.
Photo: Nancy Einhart
Duncan Hines Decadent Strawberry Cheesecake Cupcake Mix
Some people think you can't beat homemade cakes, but sometimes the day calls for moist boxed cake. The new Duncan Hines Strawberry Cheesecake Decadent Cupcake Mix [14] ($4) has a neon pink color, tastes like strawberry candy, and comes with cream cheese frosting and a pastry bag. While the cake and frosting may have missed the cheesecake mark, they nail the nostalgia target.
Photo: Anna Monette Roberts
Magnifico Giornata Ginger Pêche
Magnifico Giornata [15] ($30) sparkling cuvée in Ginger Pêche turned our heads with its prominent packaging, but a sip sold the deal. The sparkling white wine has just a hint of ginger and peach flavor and has similar bellini-like flavors, minus the sugar and juice.