The New York City Wine & Food Festival [1] is the place to see celebrity chefs, take in the wondrous New York skyline, and taste wild creations from renowned chefs, mixologists, and food companies. Be a part of a few memorable moments, and check out these festival photos.
— Additional reporting by Nancy Einhart
Photos: Anna Monette Roberts
Patrón Puffs
In the back kitchen of the Patrón XO Cafe Late Night party, pastry chefs assembled these cream puffs, filled with Patrón XO Cafe Dark Cocoa [2], a coffee- and dark-chocolate-flavored tequila liqueur.
Brioche Ice Cream Sandwiches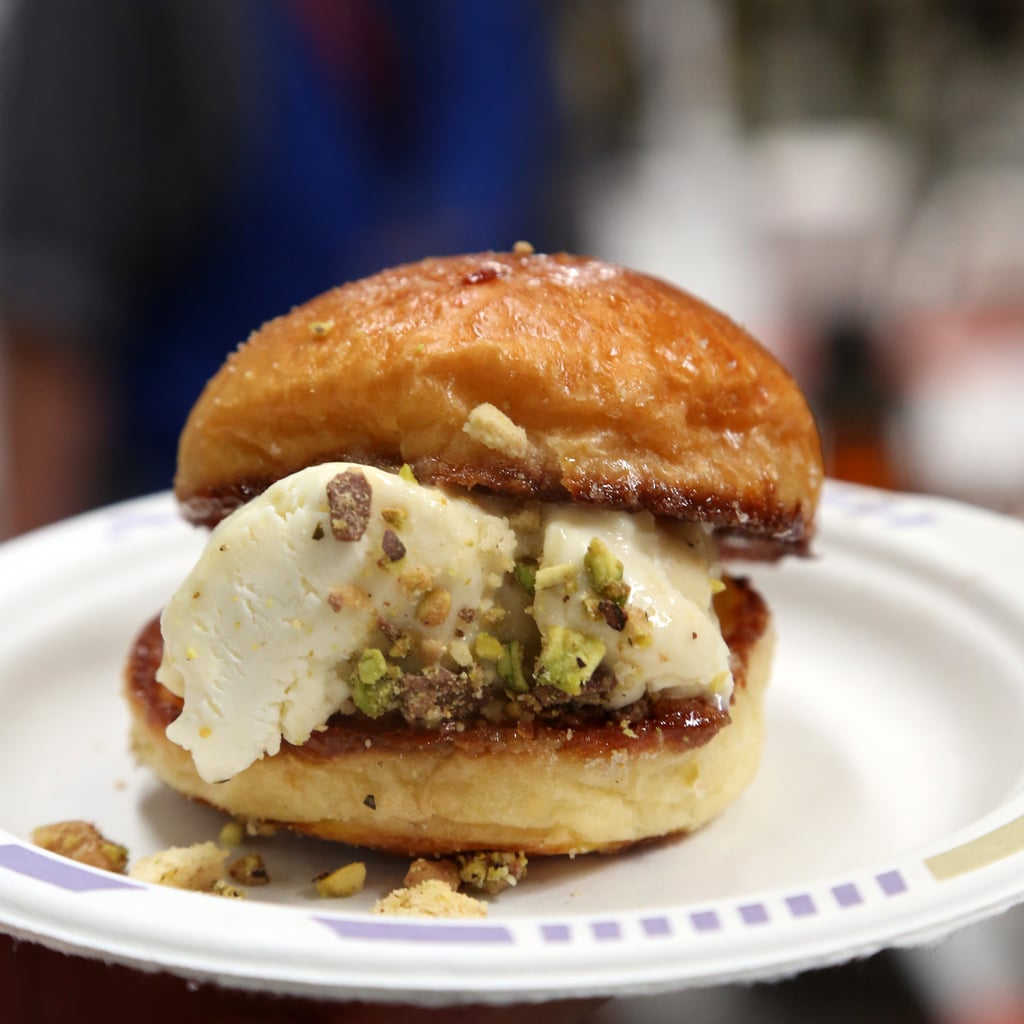 While at the Grand Tasting, the best sweet sammie we ate was this ice cream sandwich from High Road Craft Ice Cream [3]. They look a little bit like sliders, but this mind-blowing creation is actually freshly grilled brioche buns stuffed with honey ice cream and coated in pistachios, chocolate pieces, and cookie crumbs.
Photo: Nancy Einhart
Justin Warner: Mixologist
Justin Warner repped General Mills cereal in a fresh, new way, Cheerios blazer and all. While at the Global Night Market inside the Plaza Food Hall, Justin poured guests "Yummy Mummy" cocktails.
Cocoa Puffs Carbonara
That night, Justin Warner previewed his Cocoa Puffs Carbonara [4] recipe. Though it sounds utterly crazy, the crunchy, chocolaty cereal orbs effortlessly adorned the Italian dish. So much so, in fact, that you may wonder why you haven't sprinkled your favorite cereals atop other savory late-night snacks. Burritos, pizza, mac and cheese . . .
Cured Ocean Trout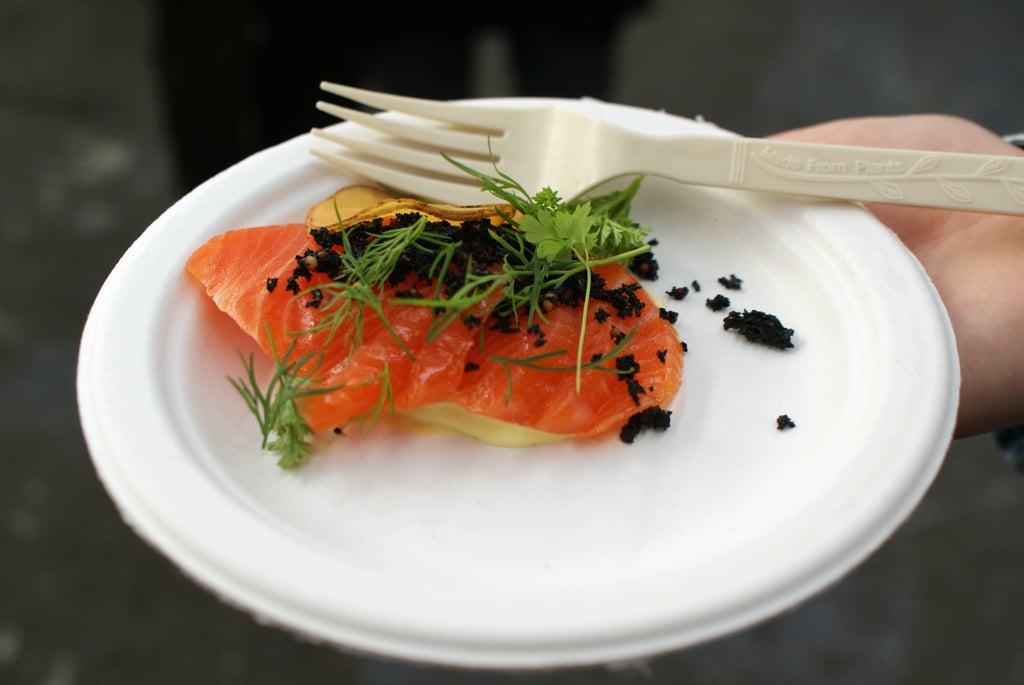 We love cured salmon and smoked trout, but you don't often find trout cured like this one we tried at the Grand Tasting from Gwynnett St. [5] The fish was divine. Served with a golden beet yogurt, the insanely fresh-tasting trout was topped with crispy black breadcrumbs.
Photo: Nancy Einhart
Green Juice Margarita
Partygoers agreed that hands down, the best drink of Justin Warner's Sunday-night mixology party belonged to Jason Mendenhall of The Wayland [6] for his Garden Variety Margarita. Blanco tequila, lime juice, agave, ginger and kale juices, and a smoked chili salt rim are all that's needed to re-create the recipe at home. We think it calls for a recipe hack!
Three Tarts Gourmet Marshmallow S'more
The Three Tarts [7] gourmet marshmallow s'more with chocolate rosemary marshmallow and chocolate chip graham cookies made us realize that savory herbs and chocolate can and do work well together.
Lamb Meatloaf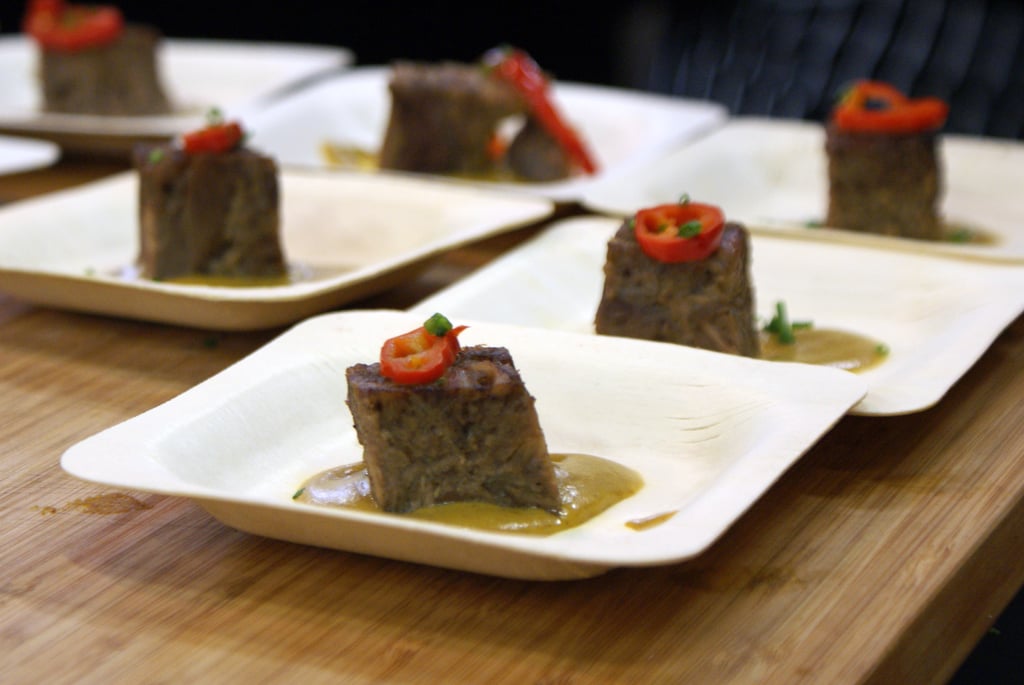 This Australian lamb meatloaf from NY restaurant Root & Bone [8], served at the Grand Tasting, made us wonder why more meatloaf isn't made from lamb. The meat flaked like pulled pork into an Indian-curry-like sauce.
Photo: Nancy Einhart
Whey Vinaigrette
When making cheese, whey is the watery runoff. For chef John Poiarkoff of The Pines [9], it's an unusual vinaigrette starter that gives his carrot salad an acidic touch.
Hand-Painted Bottles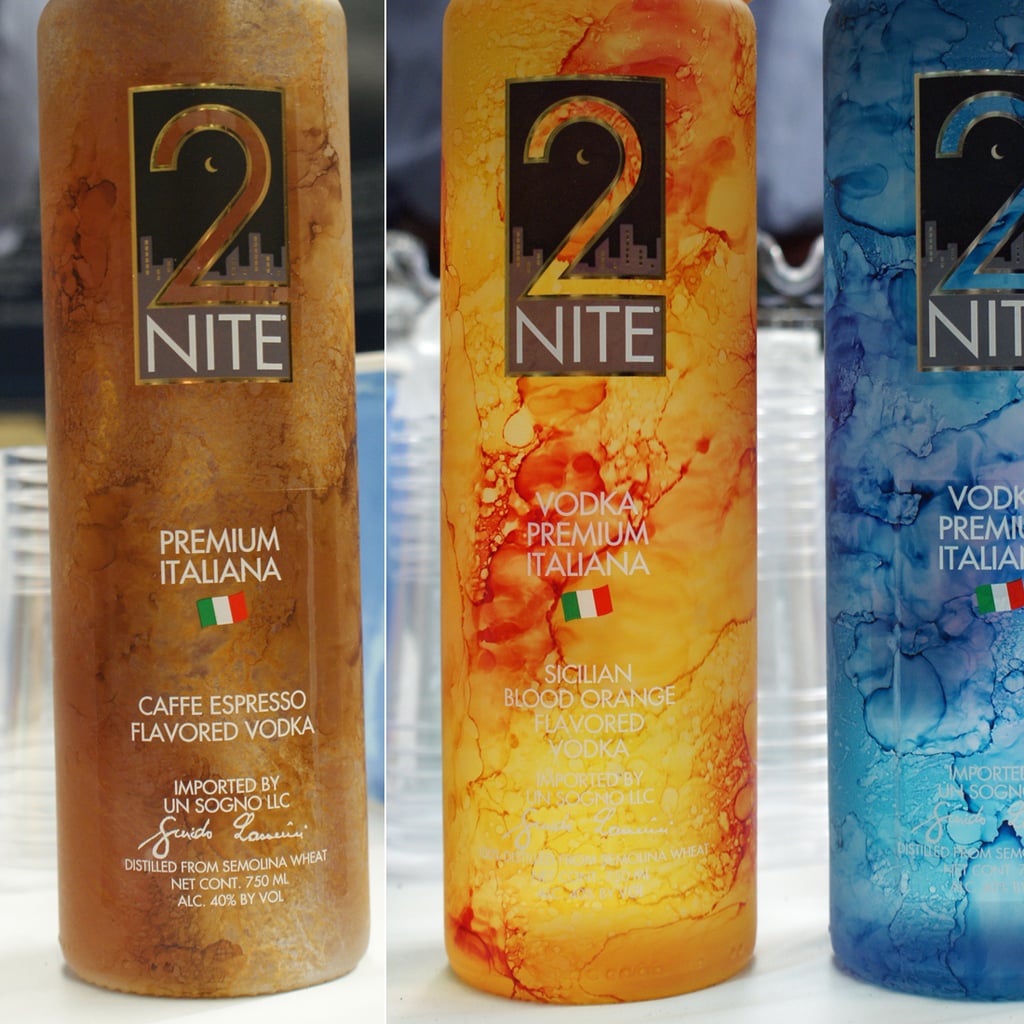 Though the hand-painted bottles we saw at the Grand Tasting look like they'd be at home in 1980s Miami, 2Nite Vodka [10] tastes perfectly current. The espresso flavor (left) tastes worthy of a cup of strong coffee in Rome.
Photo: Nancy Einhart
New York Skyline
Rachael Ray [11]'s Burger Bash had a clear view of the cityscape from Pier 92.
Burger Champ
Josh Capon of Burger & Barrel [12] won the Burger Bash People's Choice Award for the fourth time in five years of competition. Only this year, he tied with Guy Fieri! It looks like a second trophy will have to be made.
Daytime Skyline
The Jets + Chefs: The Ultimate Tailgate party had warm, temperate weather and a stunning day-lit view of Midtown.
Troops Barbecue
At the Jets + Chefs event, troops participated in the barbecuing.
The Flight Crew Cheerleaders
The New York Jets Flight Crew Cheerleaders strutted into the Jets + Chefs event, pom-poms in hand.
Dominique Ansel's Insta-Shot
The most popular item at the Jets + Chefs event wasn't a hamburger, but rather the Cronut hole [13]. Fans lined up to try a bite and to snap a photo with Chef Dominique himself.
Bone Marrow Display
At Jets + Chefs, American Cut [14] made a patriotic display out of bone marrow and a golden eagle.
Giant Paella Pans
Socarrat Paella Bar [15] cooked out of these giant crowd-size paella pans for the Jets + Chefs tailgate.
Andrew Zimmern
Bizarre Foods host Andrew Zimmern attempted to convince the audience that crickets and other edible insects should be consumed more often. His case and sample cricket dish were rather convincing.
Let's Talk
At the Grand Tasting Tent, Giada De Laurentiis spent time in the front of the stage answering audience questions instead of stationing behind the demo counter.
Giada De Laurentiis Crowd Hops
Giada set the whole crowd in a flurry when she walked around the audience looking for someone to help her cook on stage.
Dueling Rouxs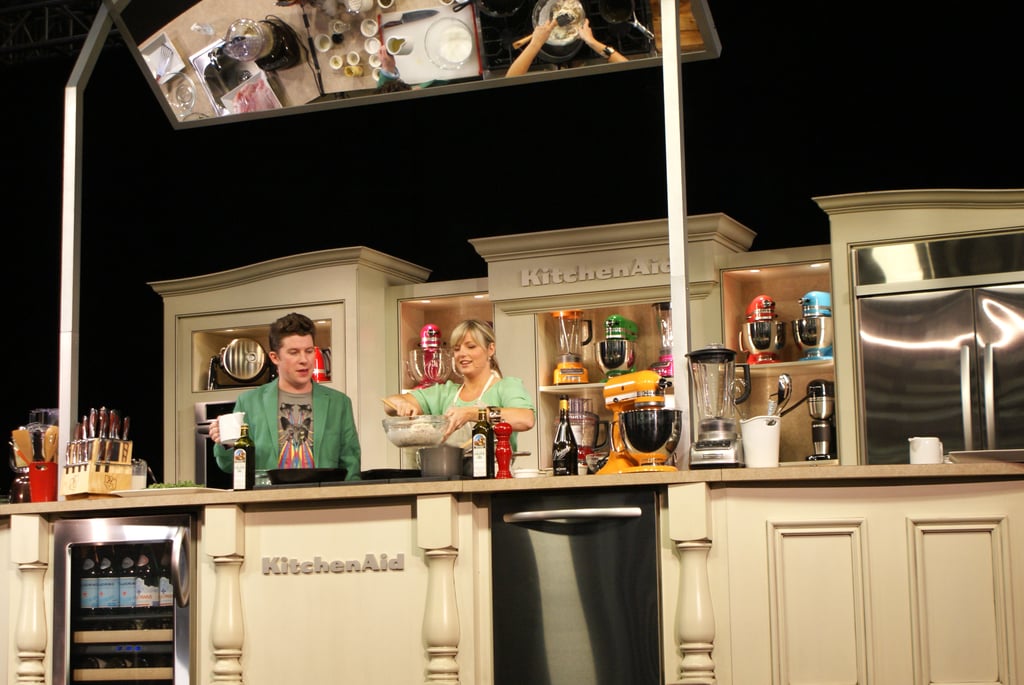 Food Network Star winners Justin Warner and Demaris Phillips challenged each other on stage at the Grand Tasting Tent. Justin wanted Demaris to "Southern-ify" a New York favorite: bagels and lox. She gave him a Southern favorite — chicken fried steak — to reinvent. Both her dish — a savory, salmon-flecked scone take on biscuits and gravy — and his chicken fried skate with kale Caesar salad allowed the chefs to show off their roux-making skills.
Photo: Nancy Einhart
Bagatelle Bartenders
During Mixology Masters at Bagatelle hosted by Justin Warner, Bagatelle [16] bartenders precisely stirred their bright pink cocktails.
Crowded Bagatelle
Fans of good booze and Justin Warner filled Bagatelle.