Savory teas?! When we saw the latest line from Numi Tea at the recent NASFT Fancy Food Show [1], we couldn't help but be intrigued. With flavors like Broccoli Cilantro and Spinach Chive, the garden-inspired teas sounded a little too savory to belong in a tea bag. With curious palates, we bravely tried all six varieties, available online starting today on Numi's website [2] ($8 each), or you can wait until March 15, when they will be sold at select Whole Foods stores. To see our comments and ratings, read on.
Beet Cabbage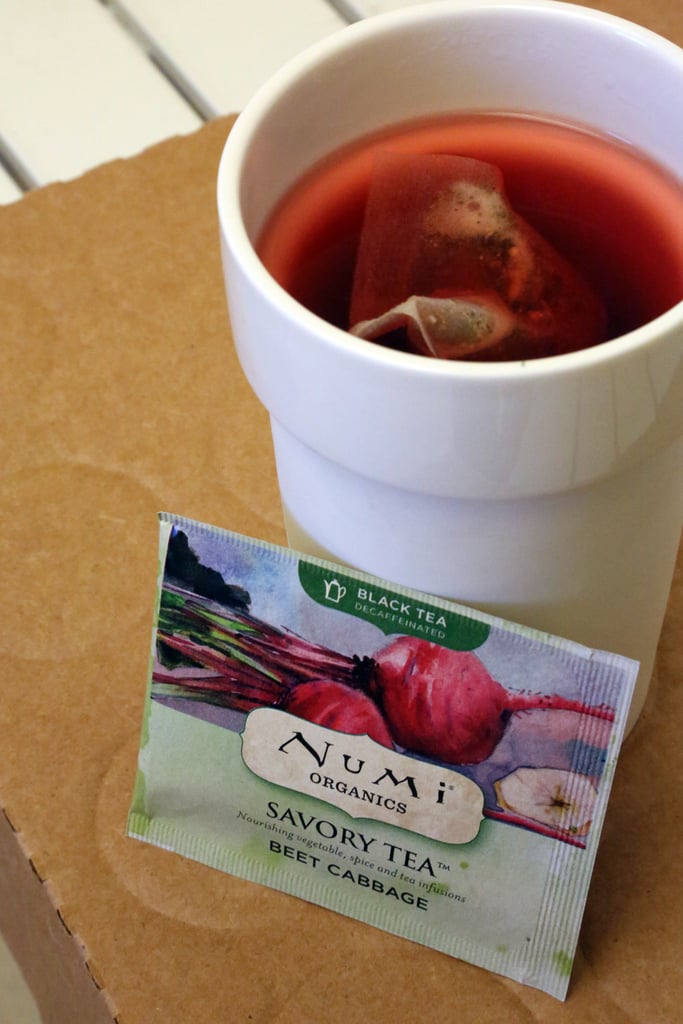 What we thought: We all loved the bright red hue from the beets, but to us, the tea smelled mostly of cabbage. While we found the flavor slightly bland and watery, we detected a hint of spiciness from the parsley, orange, and mustard seed. We wavered in opinions about this one. One editor thought it tasted like iron, while another described it as tasting like a "detox tea."
Our rating: 3.5/5
Broccoli Cilantro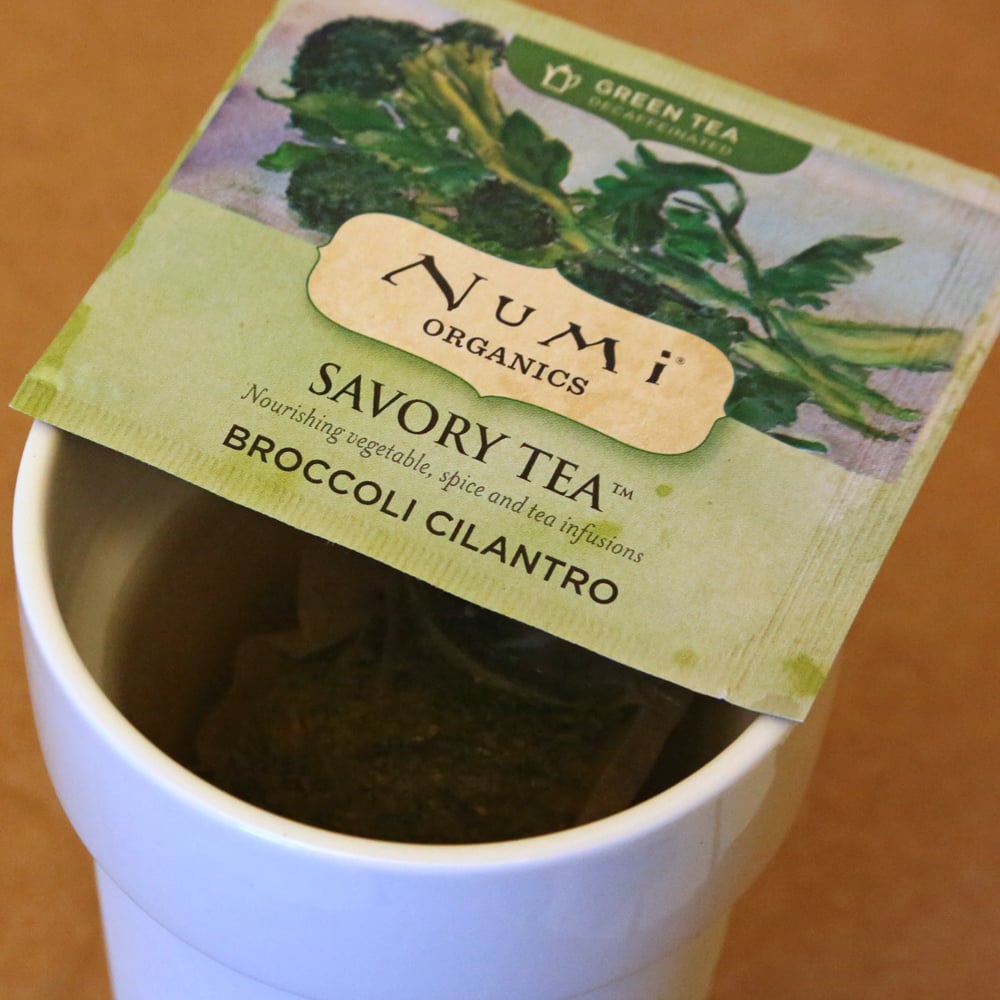 What we thought: I can't stand cilantro; another food editor loathes broccoli; the third loves both. Despite all our differences, we all rated this tea similarly. The cilantro-like scent brightened the semisulphuric broccoli flavor of the tea. I likened it to Mexican soup, while another said it conjured images of curry or South Asian food. Ultimately, however, we all agreed this combination of flavors just doesn't translate well into tea.
Our rating: 2/5
Carrot Curry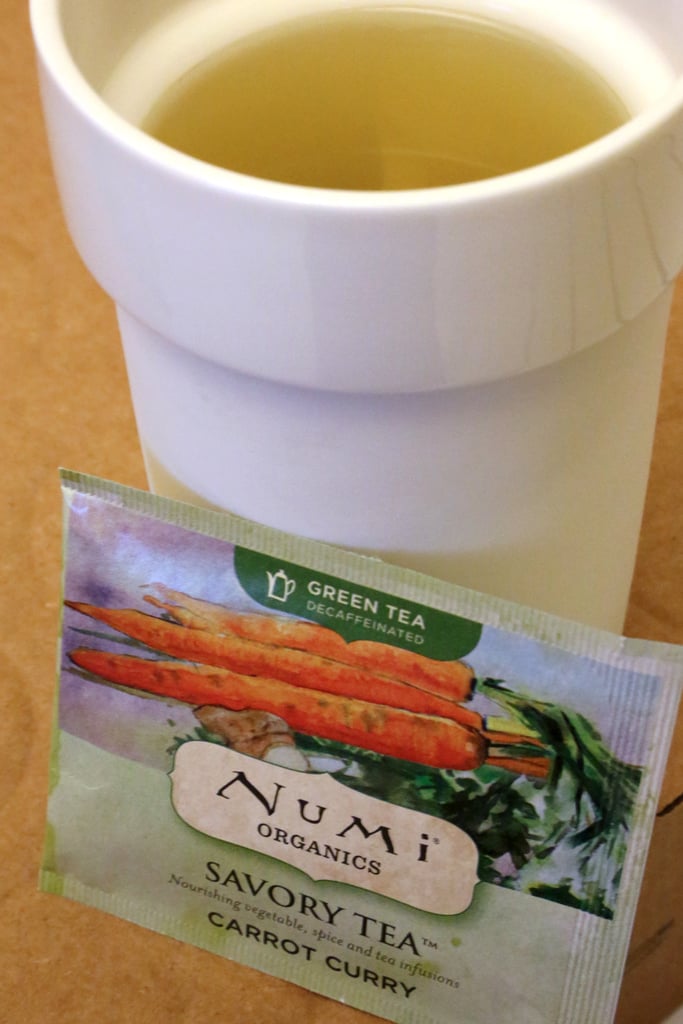 What we thought: Of all the flavors, the carrot curry pleased our palates most. We agreed that the cilantro, turmeric, and curry flavors dominated the brew, while the carrot added a subtle, earthy sweetness at the very end. We appreciated this refreshing, slightly sweet and grassy tea with real curry flavor.
Our rating: 3.5/5
Fennel Spice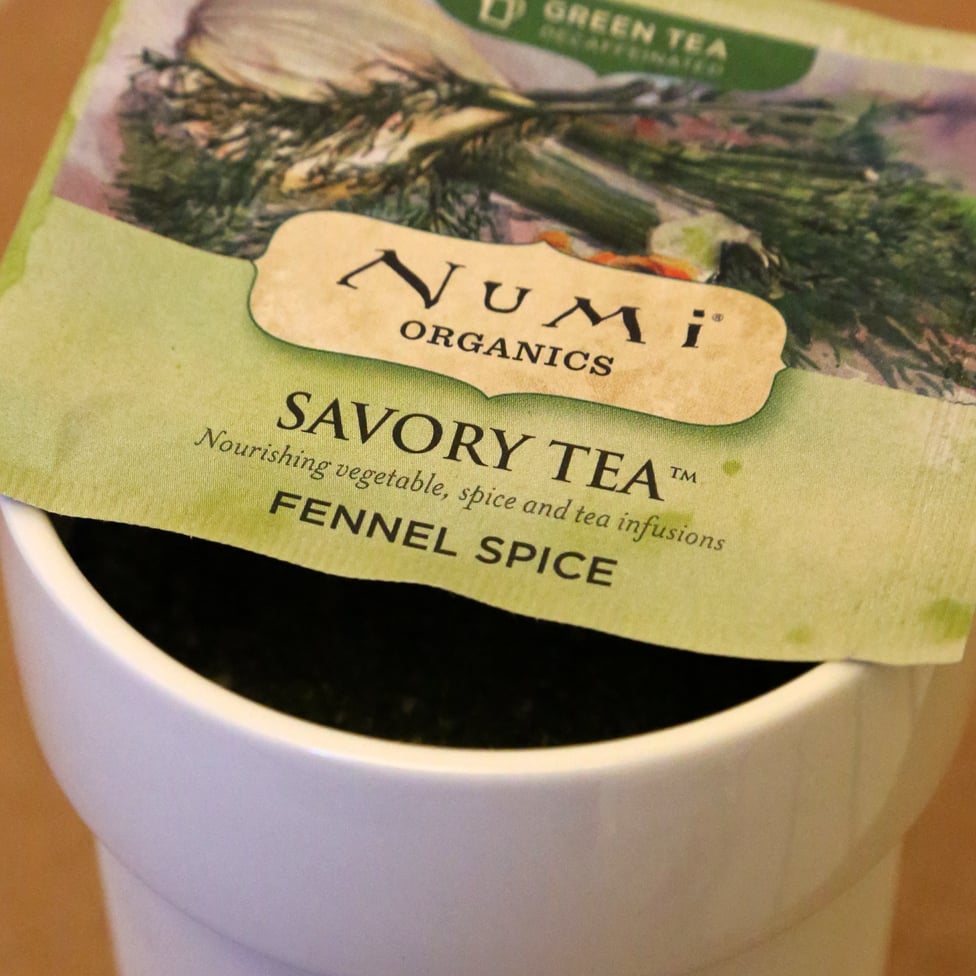 What we thought: We immediately noticed the anise-y, licorice-like profile of the fennel. While sweet, the tea tasted too strong and savory due to the addition of dill. The black pepper added a touch of heat to the tea and was pleasant to some yet overpowering for others.
Our rating: 2.5/5
Spinach Chive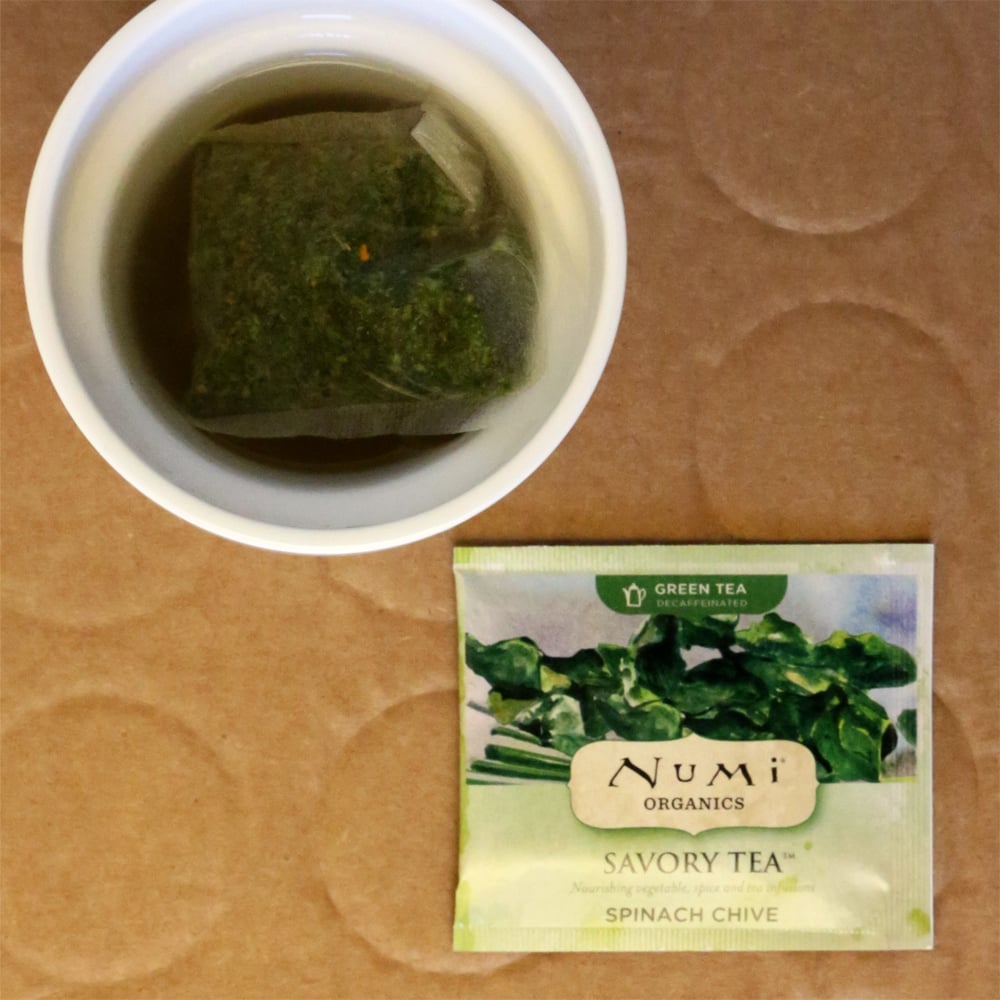 What we thought: We likened the tea to sour cream and onion dip. While the spinach adds a creamy body and buttery flavor, there's no denying the oniony flavor of the chives. We'd drink this only on those rare occasions when we'd want an afternoon snack fix without actually reaching for the chip bowl.
Our rating: 2.5/5
Tomato Mint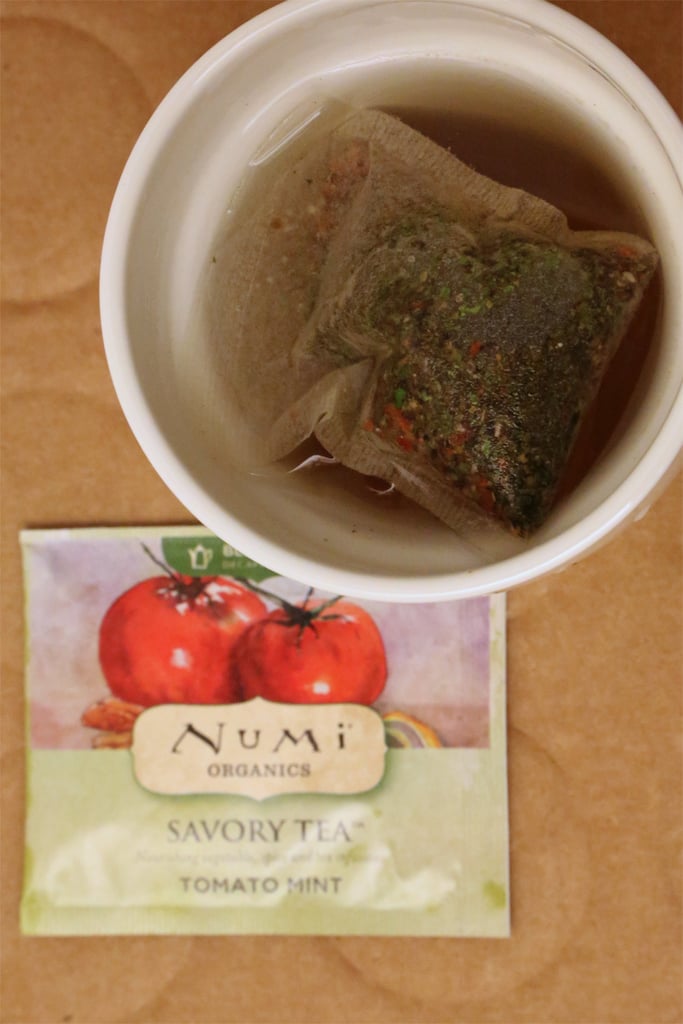 What we thought: After a few sips of the Tomato Mint, we decided we wished the tea was either tomato or mint, but not both. The tomato-y tea tasted acidic with only the slightest hint of mint.
Our rating: 2.5/5
Overall Thoughts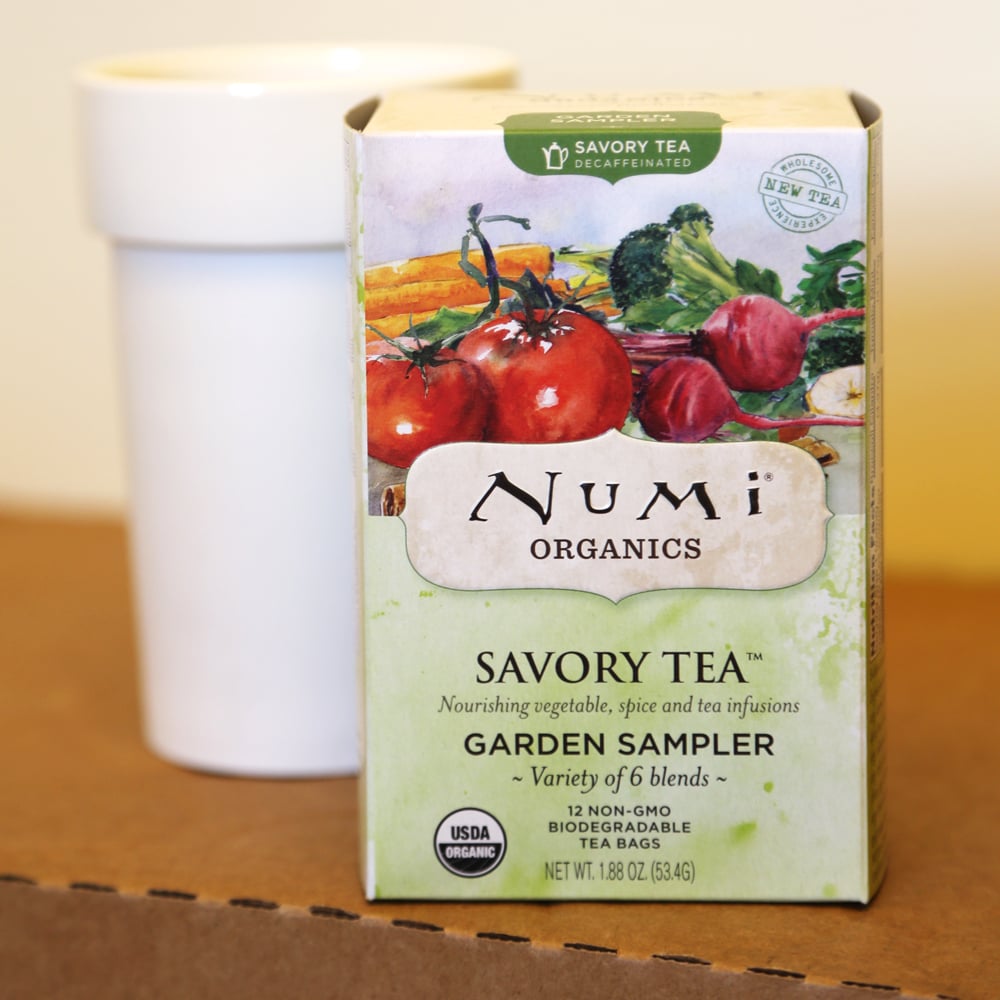 After giving the teas a fair chance, we ultimately felt like none of these were really, well, our cup of tea. They all tasted like thin, watery soup, which is not something that appeals to us avid tea drinkers. We wished they were a little more herb-forward and tasted like tea rather than intensely vegetal.
Would you give these teas a try?