As if we needed an excuse to devour Nutella by the tub, the lush chocolate-hazelnut spread is the star of these 15 takes. There are oh so many ways to eat Nutella [1], but these recipes should help you see the spread in a whole new, delicious light.
Braided Nutella Croissant Bread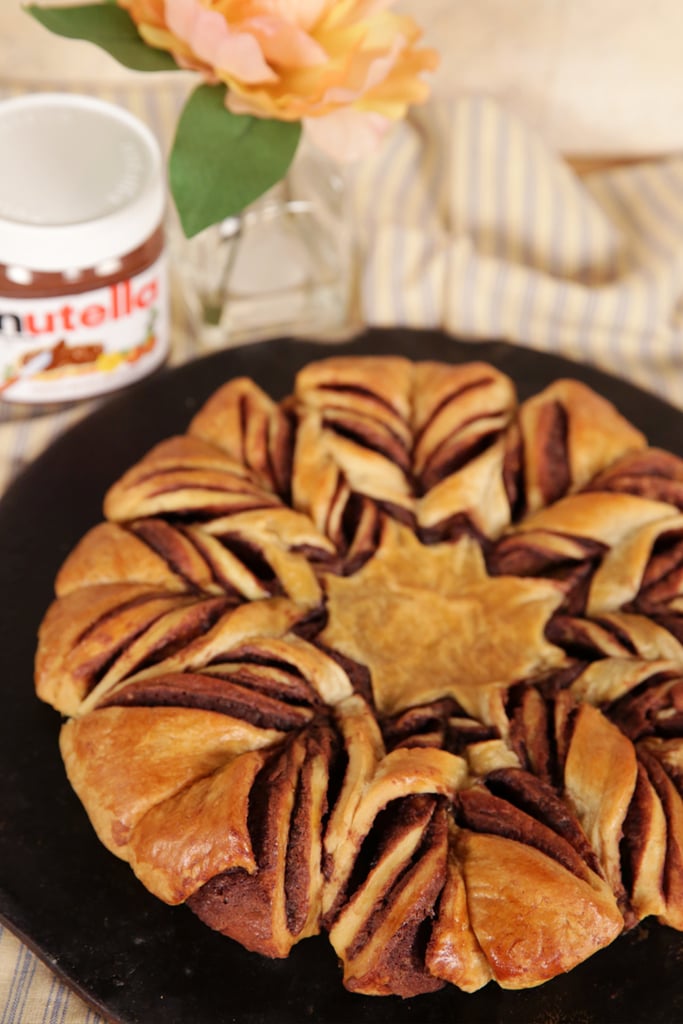 Braided Nutella croissant bread [2] looks as pretty as it tastes.
Nutella Pound Cake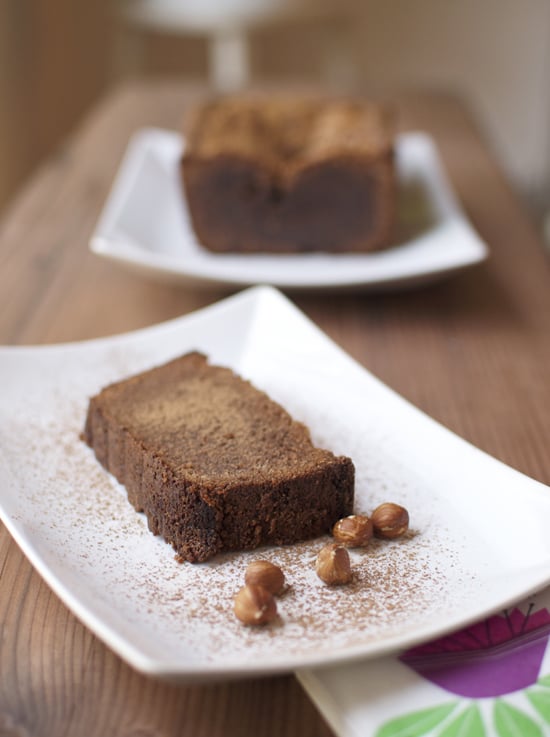 What could be better at tea or coffee time than a dense slice of Nutella pound cake [3]?
Nutella Croissants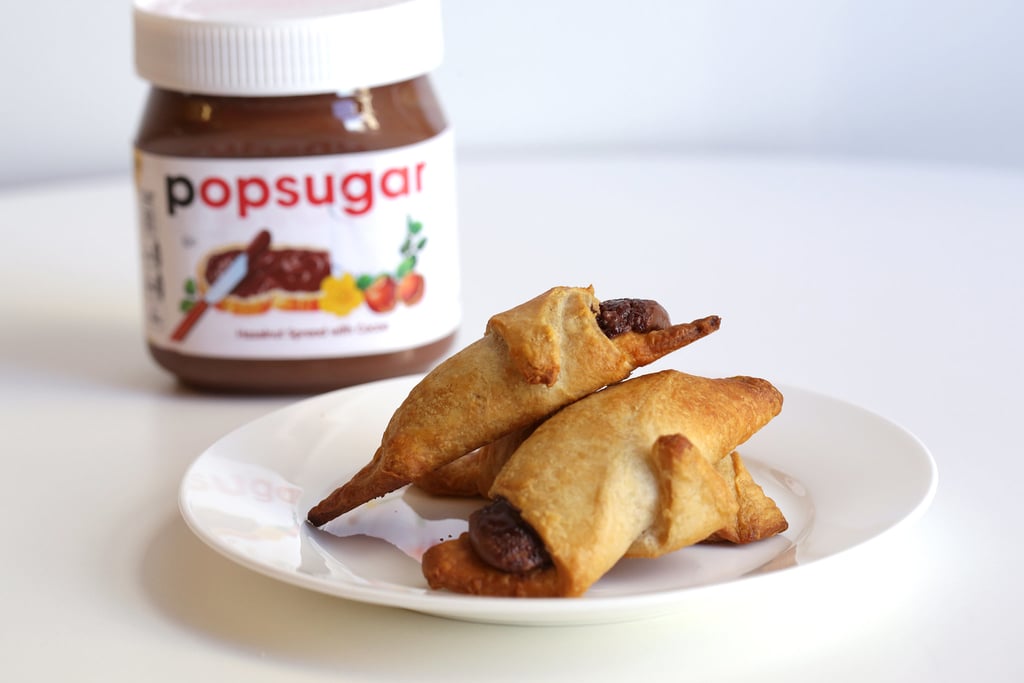 You don't need any baking skills to master these two-ingredient Nutella croissants [4].
Nutella on Toasted Baguette With Flaky Salt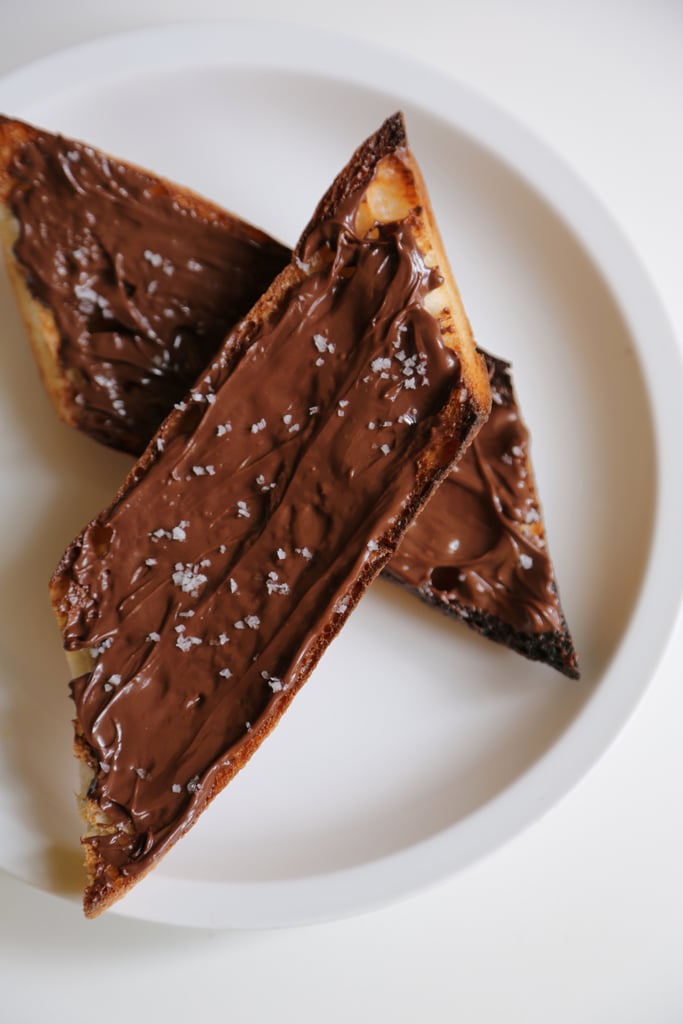 OK, this really isn't a recipe, but it is our favorite fast yet fancy way to eat Nutella: spread thick on toasted baguette with flaky sea salt [5].
Nutella-Stuffed Cronut Holes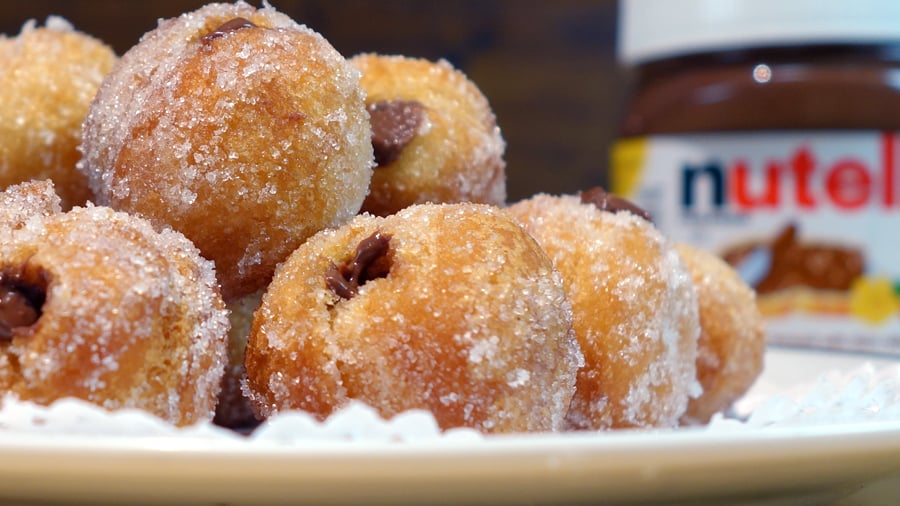 What's better than a Cronut? We think a Cronut hole filled with Nutella [6] is a step up. Deep-fry some store-bought dough, roll the holes in granulated sugar, use a piping bag to fill those little babies with lots of Nutella, and thank us later.
Nutella Latte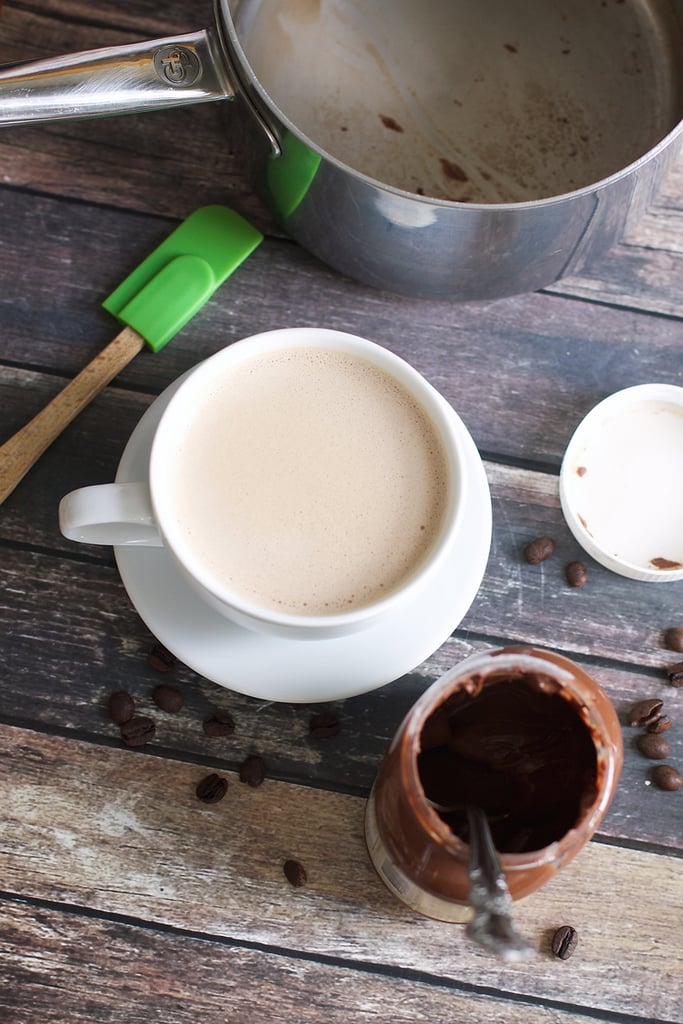 Cafe au lait gets a hit of Nutella [7] for sweetness.
Nutella Burgers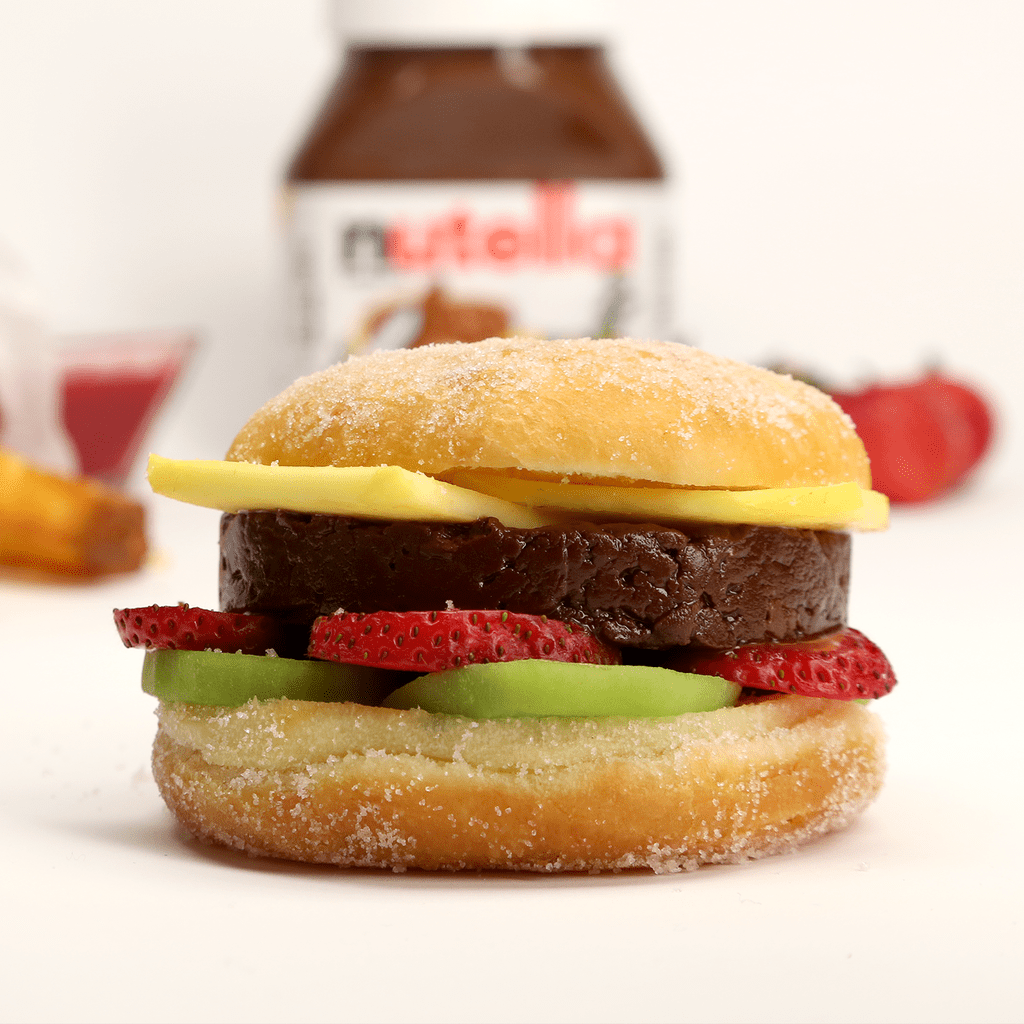 Though this may look like a savory burger, it is in fact a
Nutella burger [8], complete with fruit layers and a doughnut bun.
Red Velvet-Nutella French Toast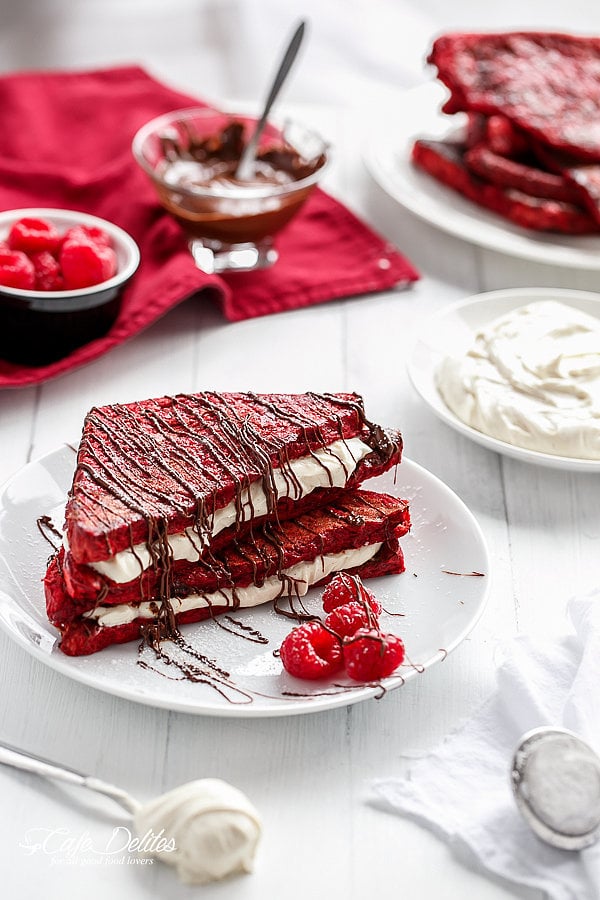 Can we take a moment of silence to appreciate red velvet-Nutella french toast [9]?
Nutella Sandwich Cookies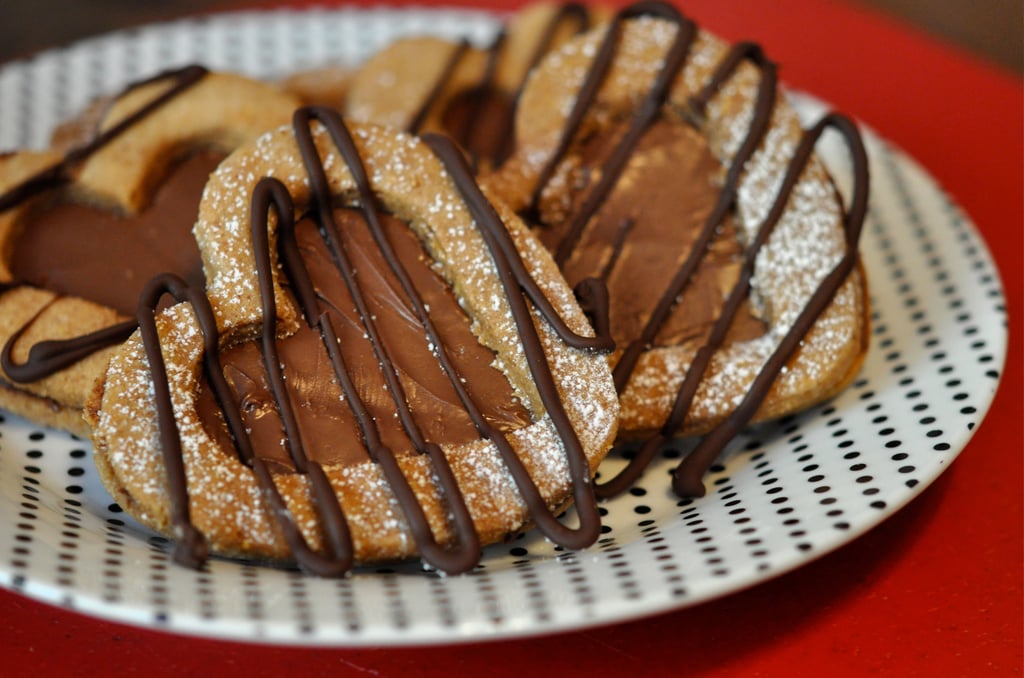 Show your love of the chocolate-hazelnut spread by making these sweet, heart-shaped Nutella sandwich cookies [10].
Nutella S'more Churro Quesadillas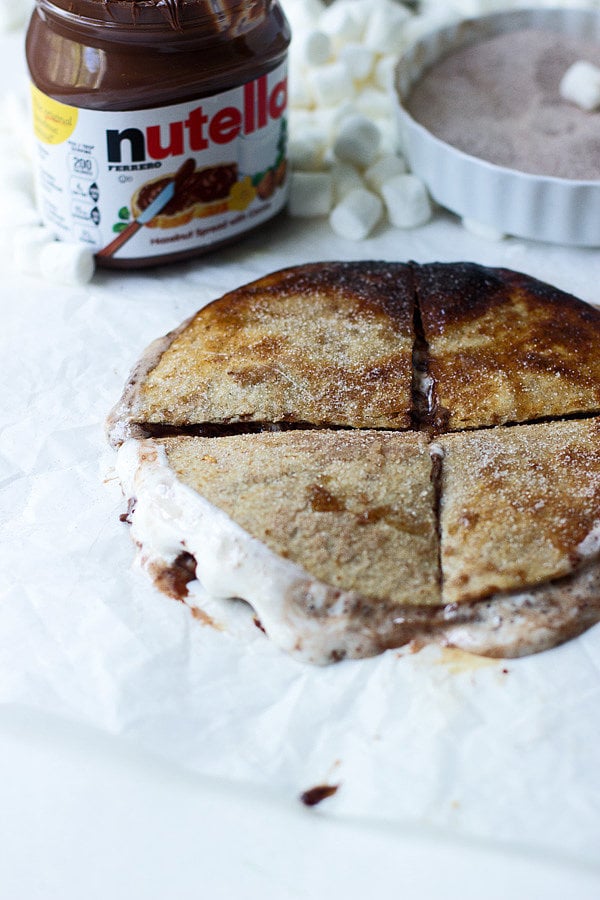 Yep, Nutella s'more churro quesadillas [11] are an outrageous mashup you'll want to try at home.
Nutella Hot Chocolate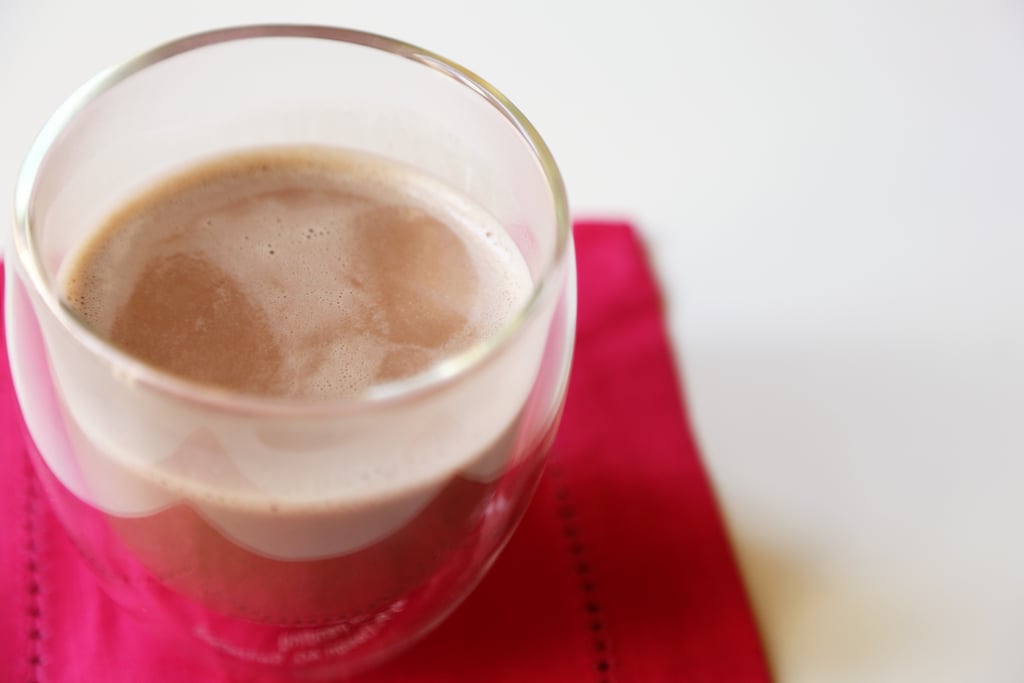 Nary a lick of Nutella should remain on the jar. To achieve such a feat, learn this quick Nutella hot chocolate [12] hack.
Nutella Pizza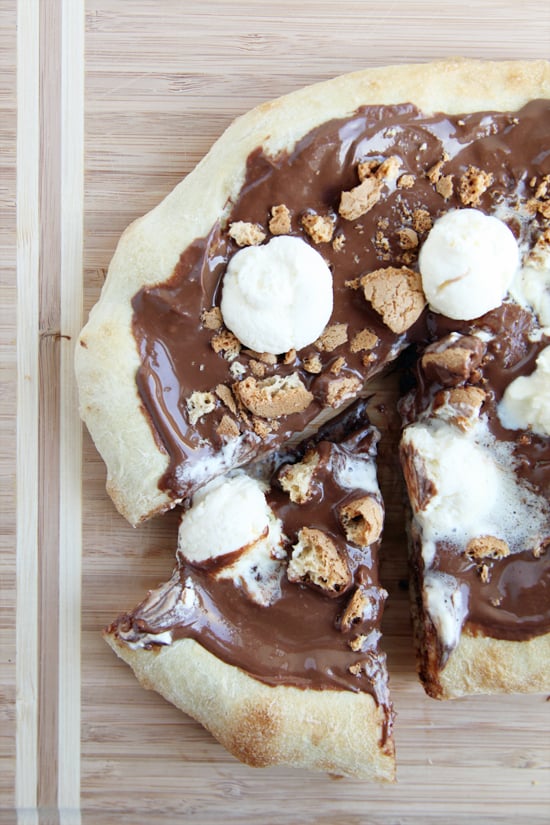 Nutella pizza [13] is topped with fluffy dollops of whipped cream and Amaretti cookies.
Nutella-Stuffed S'mores French Toast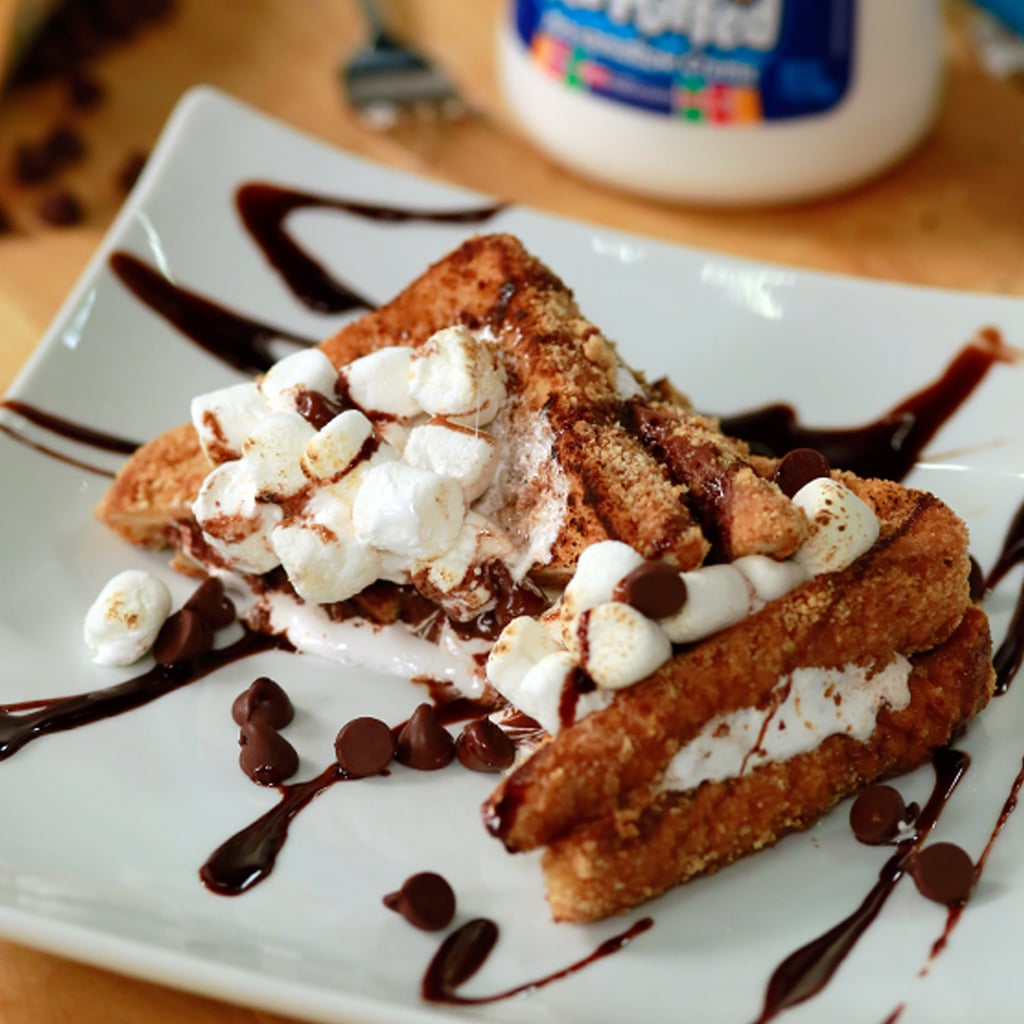 Get your campfire fix with Nutella-stuffed s'mores french toast [14].
Homemade Nutella
Perhaps nothing can replace silky-smooth Nutella, but homemade chocolate-hazelnut spread [15] is worth making on special occasions.
The Nutella Cappuccino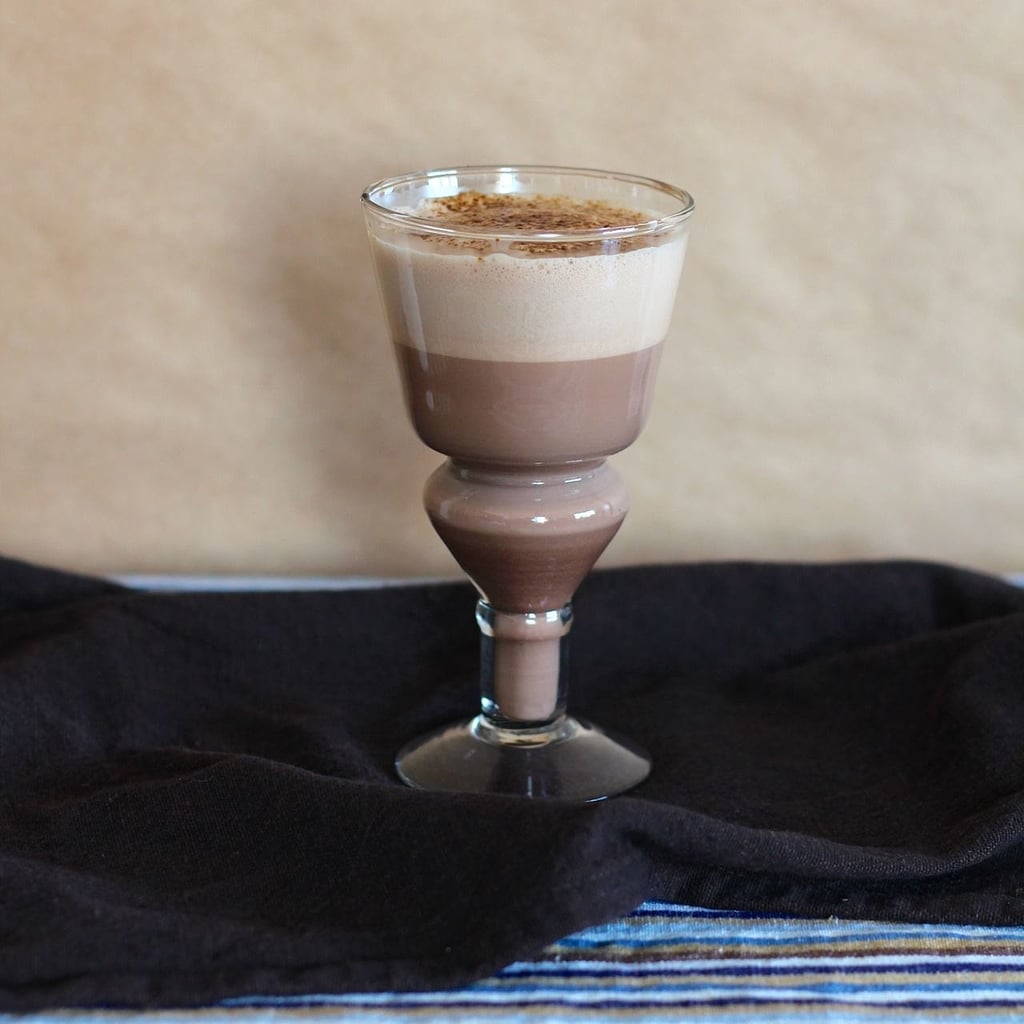 Morning are now bearable thanks to Nutella cappuccinos [16].