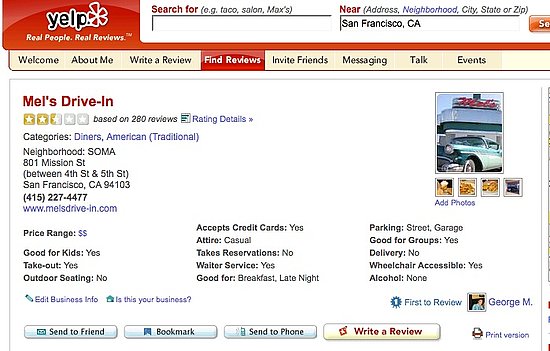 Mel's Drive-In
, a restaurant chain in California,
made news
this week when a PR firm
uncovered the diner's "virtual bribe"
— or a deal for Yelpers. Here's how it works: you write a Yelp review (it can be good or bad) of the eatery, bring in a copy, and receive a 20 percent discount on your bill. I've never been into
Yelp
, the website that lets everyone be a restaurant critic, so I won't be participating in Mel's discount any time soon. However, if it was a restaurant I frequented or was interested in checking out, I might be persuaded to give it some online publicity. How about you?