A new college study out reveals something we probably could've copped to all along: Oreos may be just as addictive as cocaine [1]. Now that we've confirmed the uphill battle we face against these creamy sandwich cookies is definitely real, we're just going to give in and buy a package (or three). If you, too, have an Oreo obsession, we suggest taking it to the next level with these 10 creative spins on the cookie (bread pudding and spiked shakes included).
Source: Kirbie's Cravings [2], Bakers Royale [3], Bake Me Blush [4]
Oreo Biscotti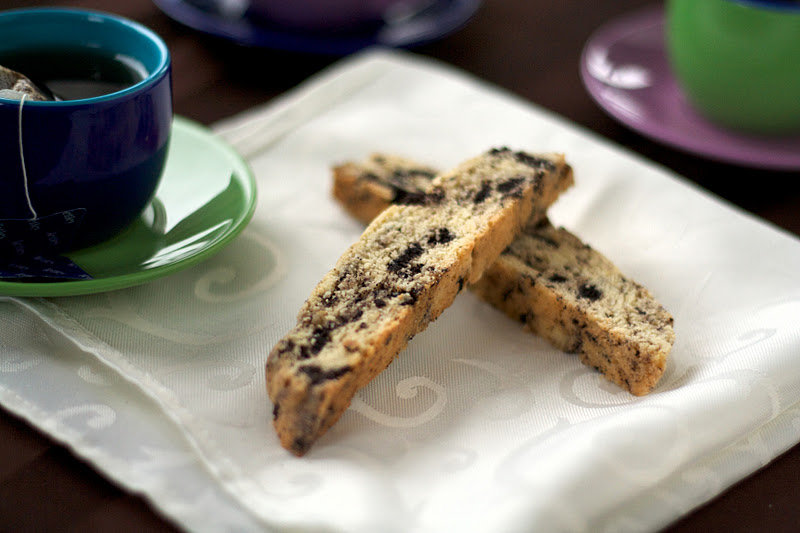 The cookie within a cookie, dip these Oreo biscotti [5] in milk for a heavenly pairing.
Source: Bake Me Blush [6]
Oreo Cookies and Cream No-Bake Cheesecake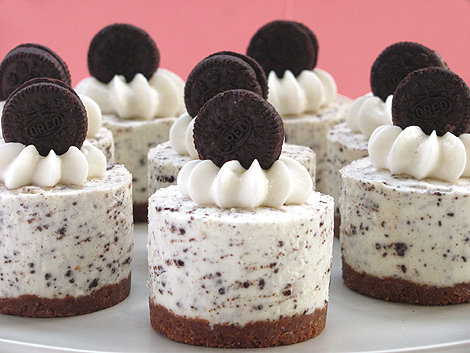 With a graham-cracker crust and creamy filling, there's no cooking required in this Oreo cookies and cream no-bake cheesecake [7].
Source: Bakers Royale [8]
Fried Oreos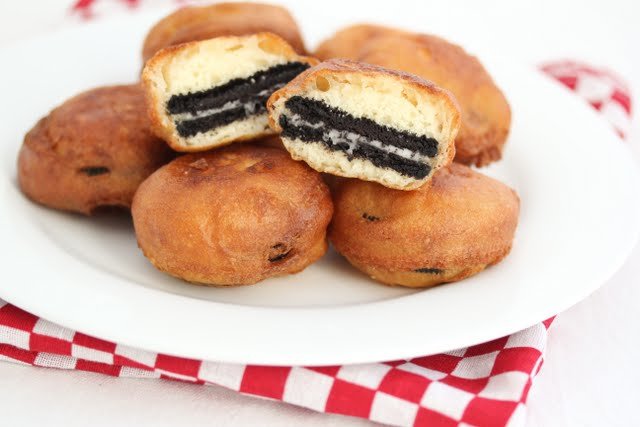 Re-create fair food at home by battering and frying Oreos in pancake mix. Make these easy homemade fried Oreos [9], then dust them with powdered sugar for the ultimate indulgent treat.
Source: Kirbie's Cravings [10]
Oreo Milkshake
Up the ante with a frothy, no-holds-barred fountain-shop treat that couldn't be easier to make at home.
Oreo and Irish-Cream Milkshake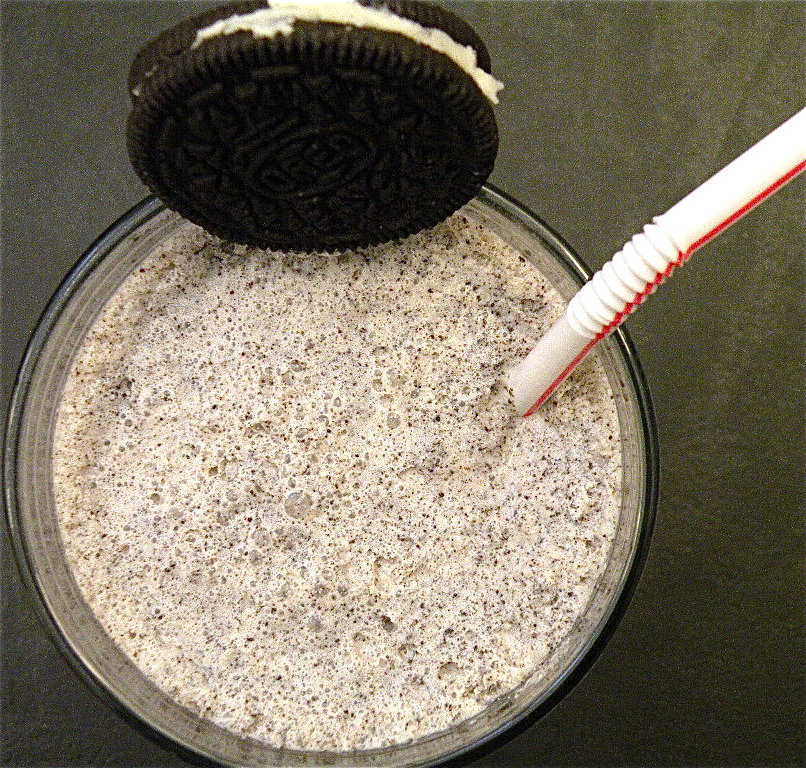 Want to add even more fun to your Oreo drink? Part milkshake, part icy adult cocktail, this Oreo and Irish cream milkshake [11] has a shot of Irish cream liqueur and a shot of chocolate liqueur to satisfy creamy cravings to give a little buzz to its drinker.
Source: The Hungry Mouse [12]
Oreo Icebox No-Bake Cake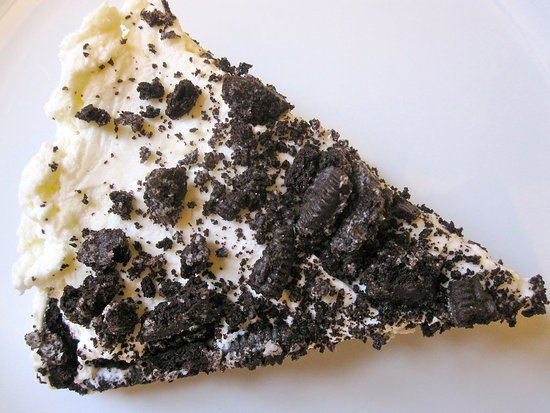 This cake is made entirely out of cookies. How, might you ask? The cookies absorb the moisture from the whipped cream, creating a sliceable, no-bake icebox cake [13].
Photo: Katie Sweeney
Oreo Cupcakes
Load up your cookies and creme cupcakes by making these death by Oreo cupcakes [14], featuring Oreos in the icing and cake batter, and the bottom has a surprise Oreo.
Source: Food Snots [15]
Oreo Pancakes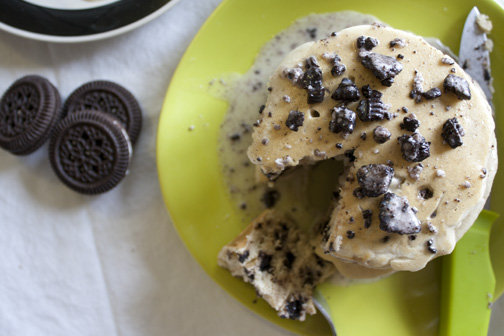 These Oreo pancakes with cookies and cream glaze [16] come fully loaded with Oreos in the batter and in the glaze topping — enough said.
Source: Must Come Hungry [17]
Oreo Muffins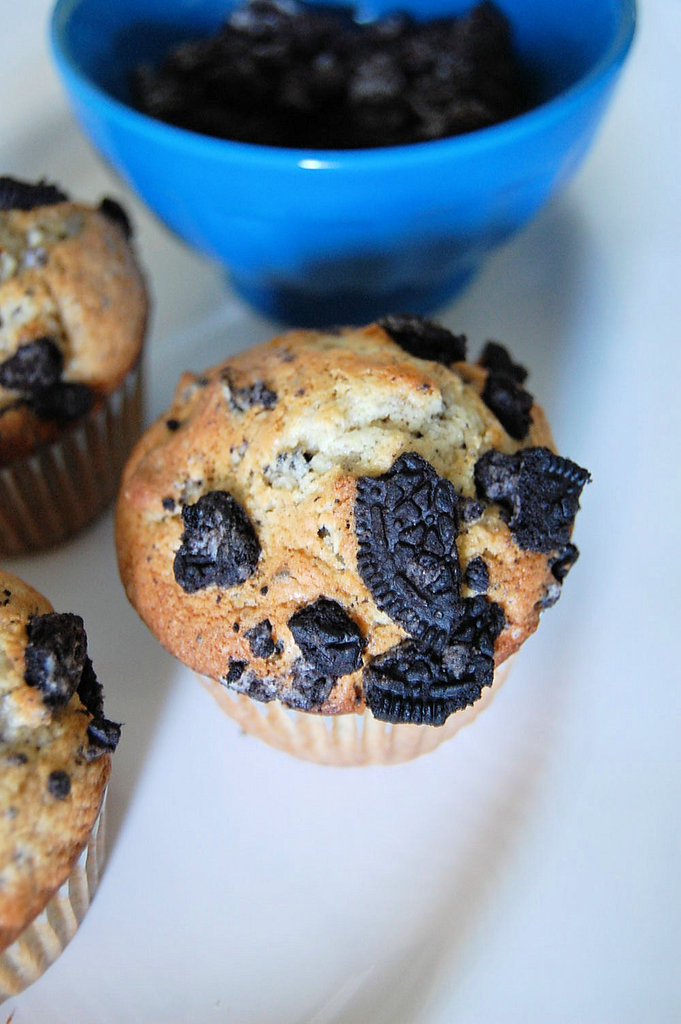 Oreos make another breakfast appearance in this hot chocolate Oreo muffins [18] recipe.
Source: Kitchen Belleicious [19]
Oreo Cake
Sour cream and pudding lend to the dense, moist devil's food cake used in this Oreo cake [20] recipe. Blend Oreos in the buttercream icing, then sandwich the cake layers together. Drizzle chocolate ganache over the top for a decorative and rich addition.
Source: My Baking Addiction [21]