This college study reveals something we probably could've copped to all along: Oreos may be just as addictive as cocaine [1]. Now that we've confirmed the uphill battle we face against these creamy sandwich cookies is definitely real, we're just going to give in and buy a package (or three). If you, too, have an Oreo obsession, we suggest taking it to the next level with these creative spins on the cookie.
Slutty Brownies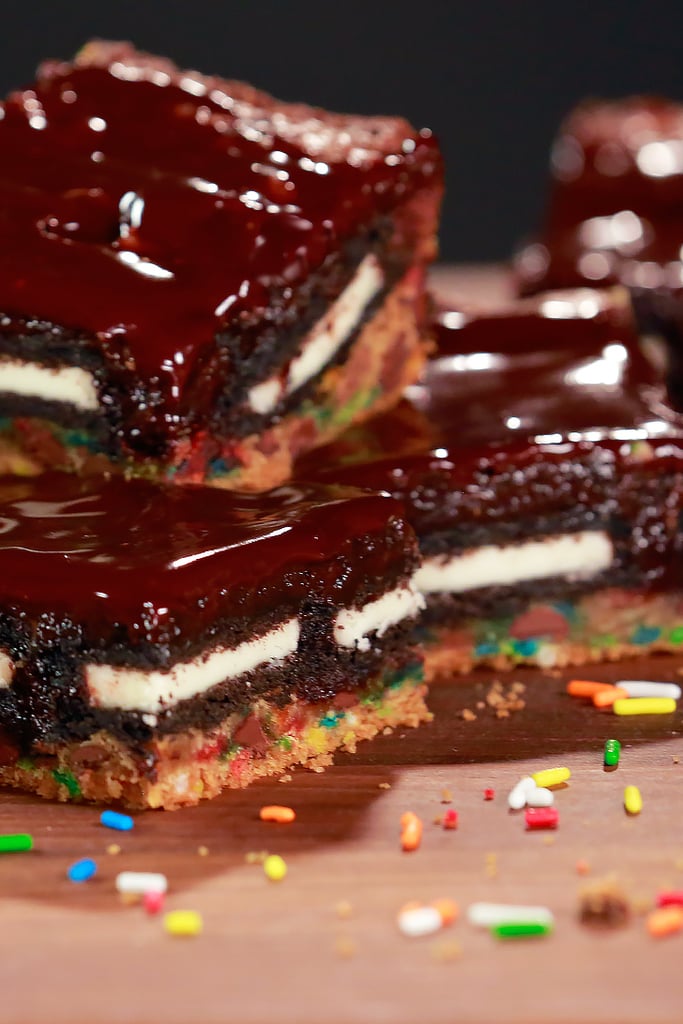 Offensive name? Yes. Downright delicious? Yes! Our version of slutty brownies [2] involves Funfetti cake.
Oreo Icebox No-Bake Cake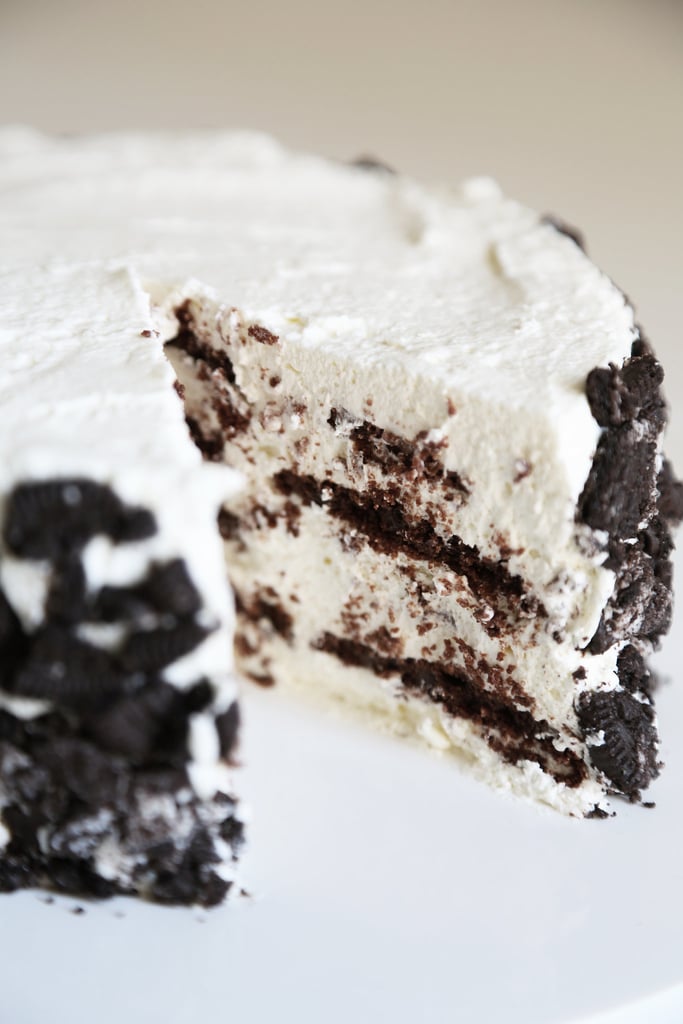 This cake is made entirely out of cookies. How, might you ask? The cookies absorb the moisture from the whipped cream, creating a sliceable, no-bake icebox cake [3].
Fried Oreos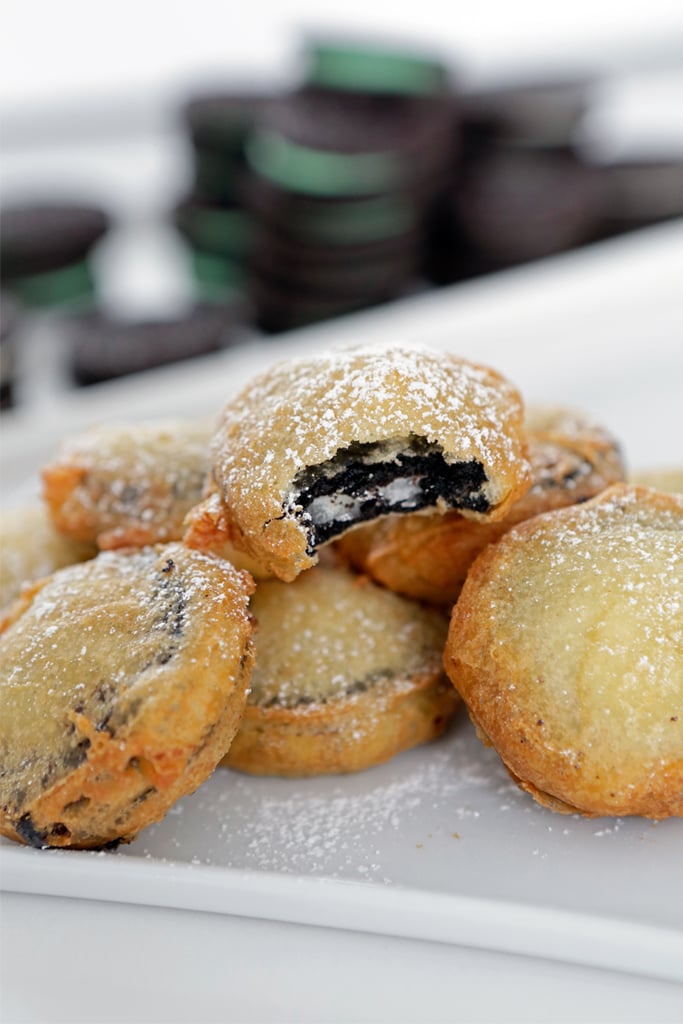 Re-create fair food at home by battering and frying Oreos in pancake mix. Make these easy homemade fried Oreos [4], then dust them with powdered sugar for the ultimate indulgent treat.
Oreo-Stuffed Funfetti Cupcakes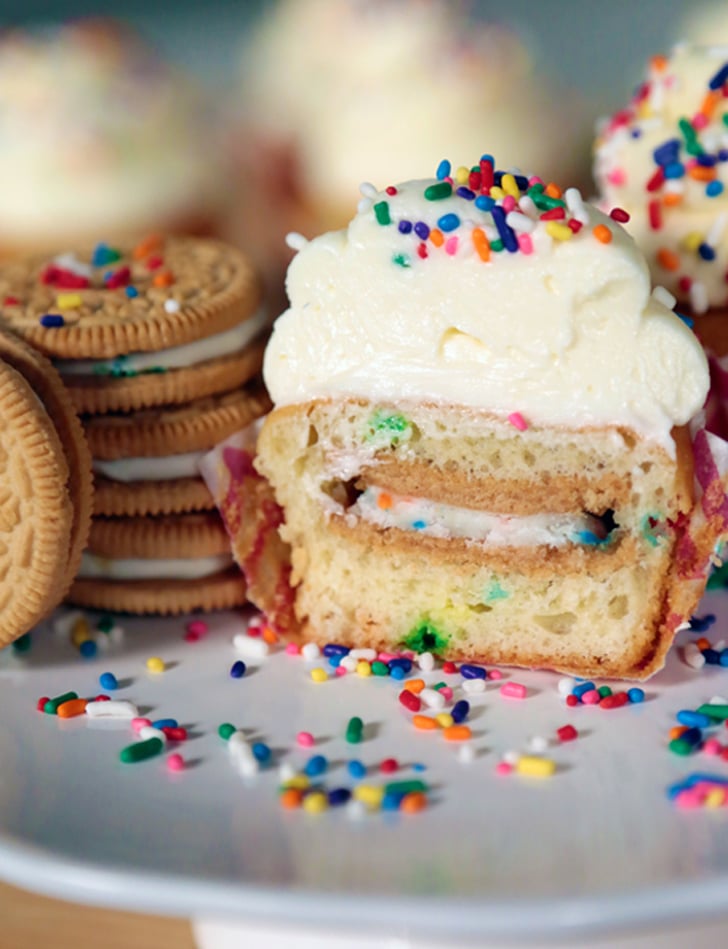 Load up your cupcakes by making these Oreo-stuffed Funfetti cupcakes [5], featuring a surprise Oreo in the center.
Oreo Churros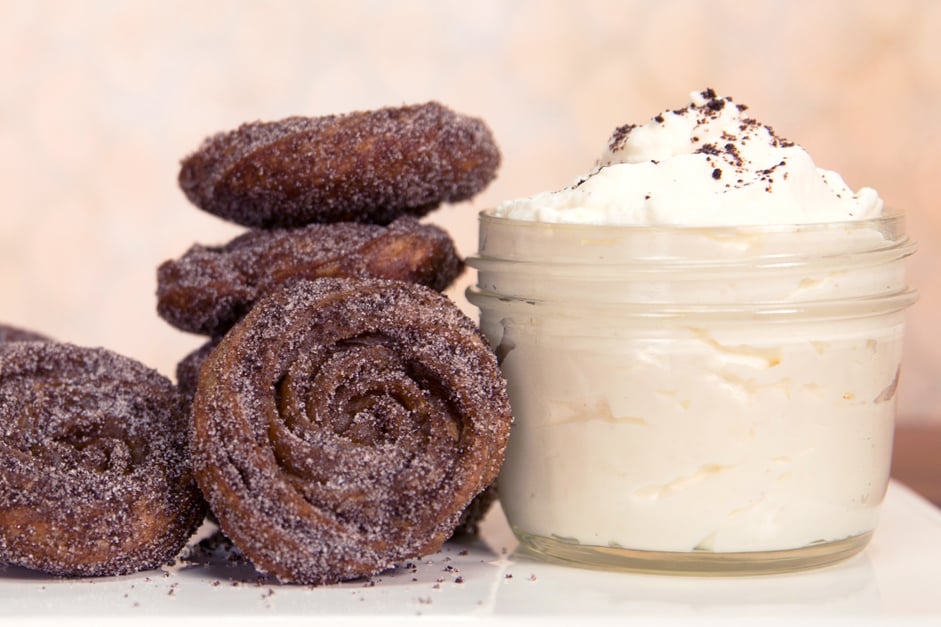 Experience fried Oreo churros [6], and you won't be disappointed.
Slutty Brownie Ice Cream Sandwiches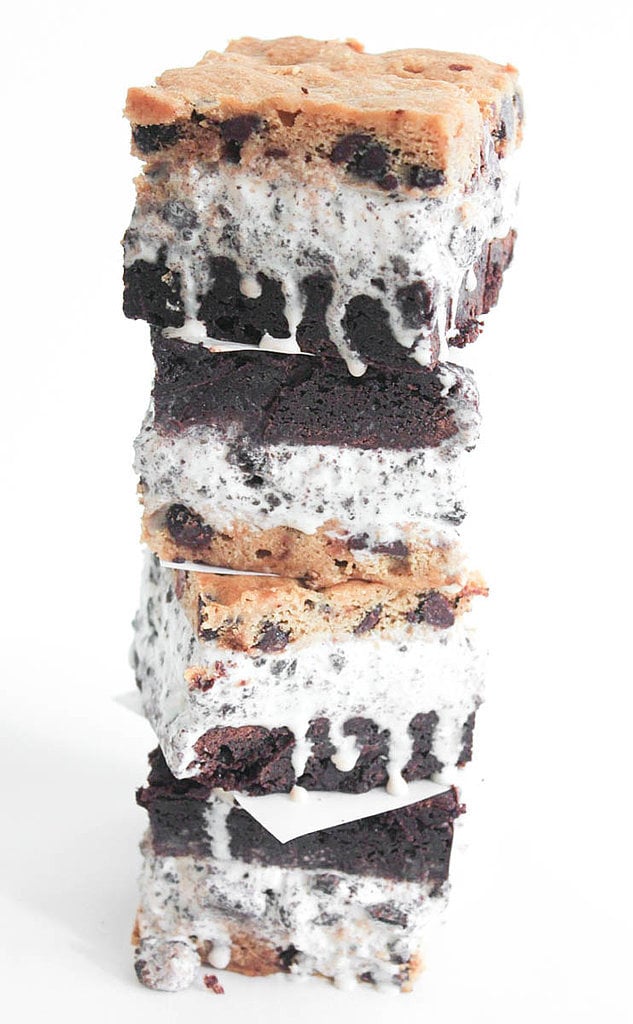 These slutty brownie ice cream sandwiches [7] involve chocolate chip cookies, brownies, and Oreo ice cream.
Oreo Ice Cream Sandwiches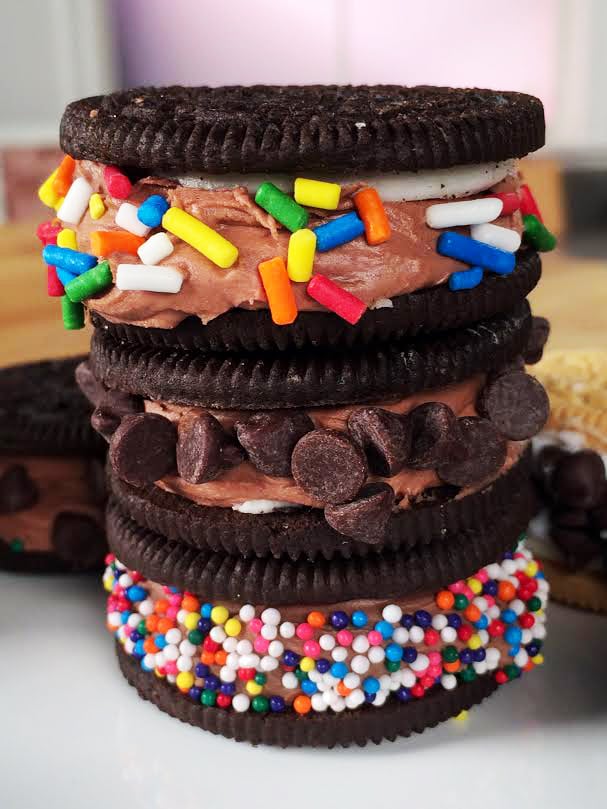 All you need is Oreo cookies, some ice cream, and sprinkles to create these mini Oreo ice cream sandwiches [8].
Oreo Cookies-and-Cream No-Bake Cheesecake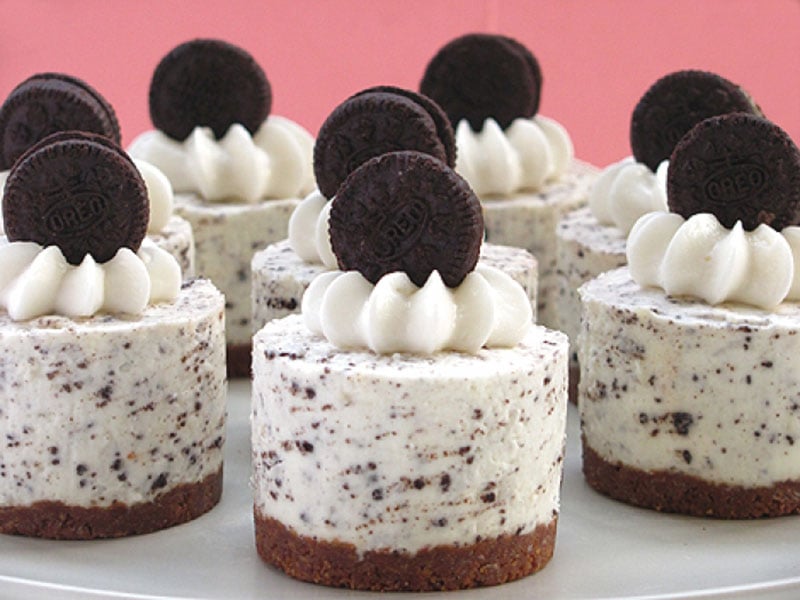 With a graham-cracker crust and creamy filling, there's no cooking required in this Oreo cookies-and-cream no-bake cheesecake [9].
Oreo Cookie-Dough Dip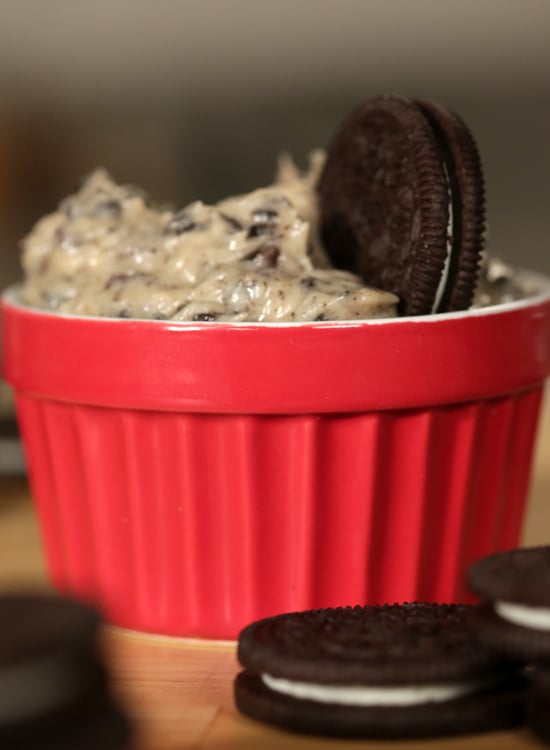 Imagine cookie dough . . . in dip form. That's exactly what's going on with this Oreo cookie-dough dip [10].
Peppermint Oreo Cookie Balls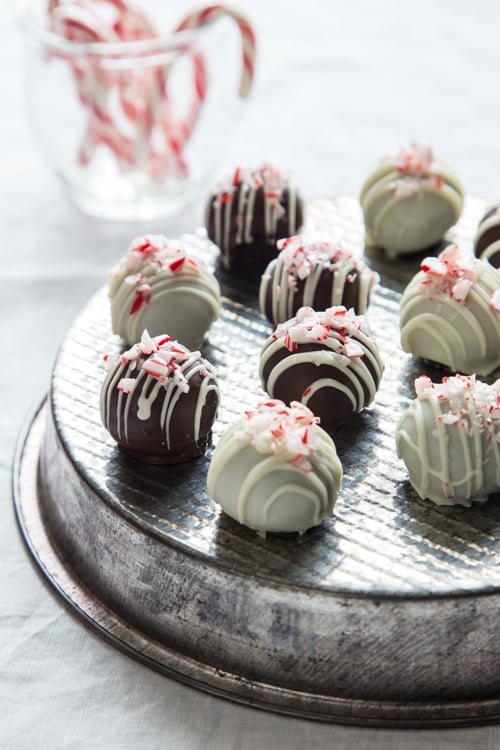 Oreo truffles are sent over the edge with these peppermint Oreo cookie balls [11].
Cookies and Cream Cheesecake Cups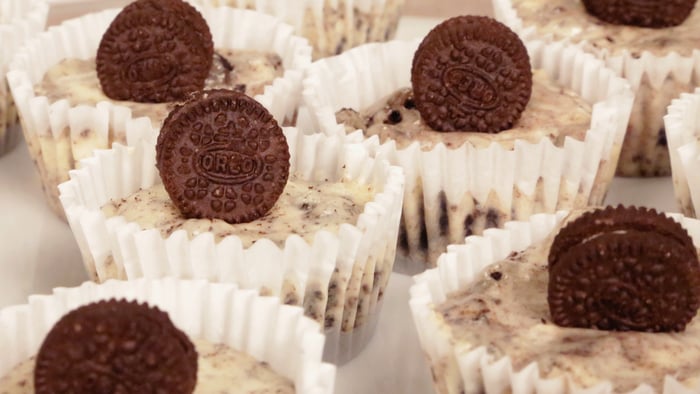 Oreos are all in and around this cookies and cream cheesecake cup [12] recipe.
Pudding-Stuffed Oreos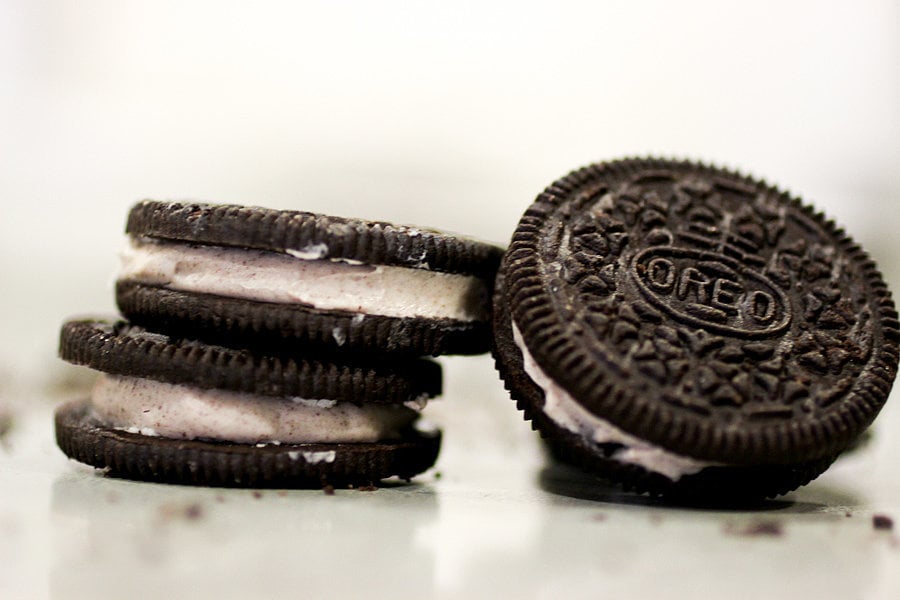 Stuff Oreos with Oreo-flavored pudding [13], and if you're over 21, spike it with some vodka.
Oreo Milkshake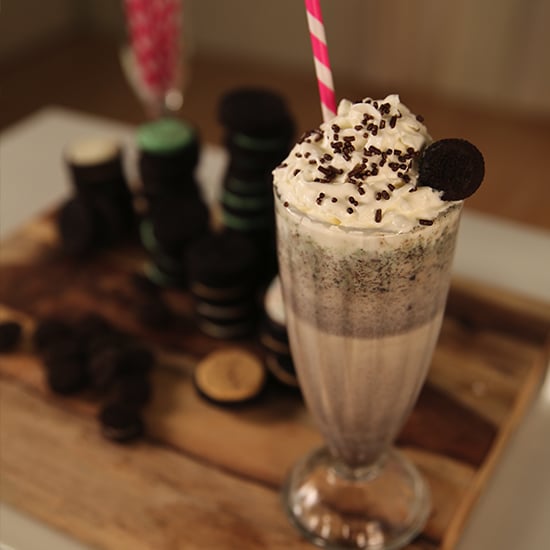 Up the ante with a frothy, no-holds-barred fountain-shop treat [14] that couldn't be easier to make at home.
Red Velvet Slutty Brownies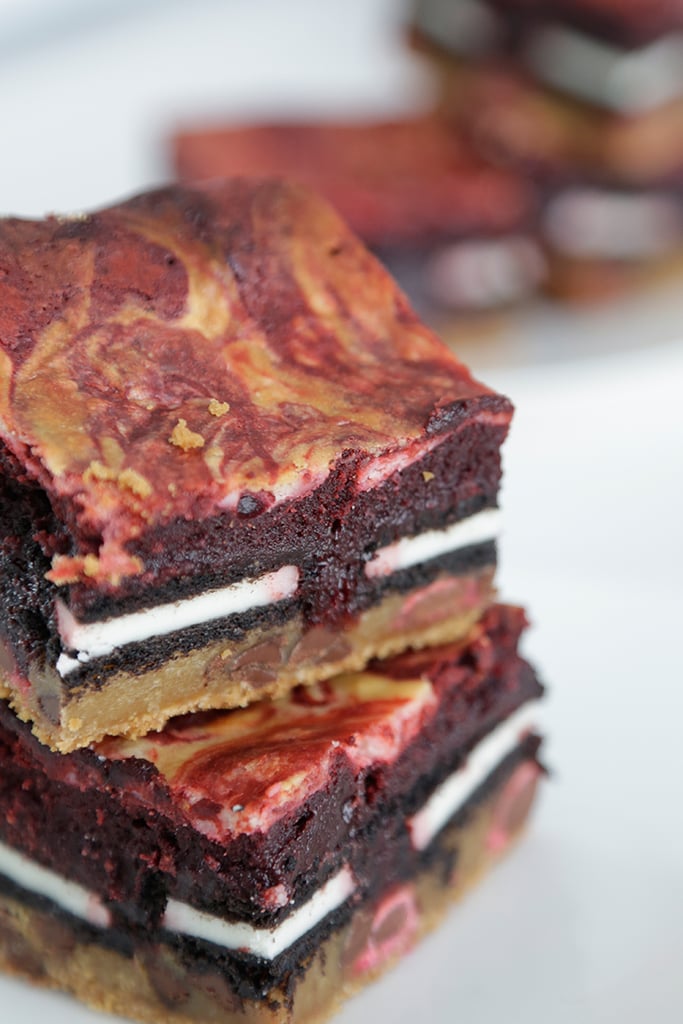 The cookie within a cookie within a brownie, serve these red velvet slutty brownies [15] with milk for a heavenly pairing.
Oreo Blizzard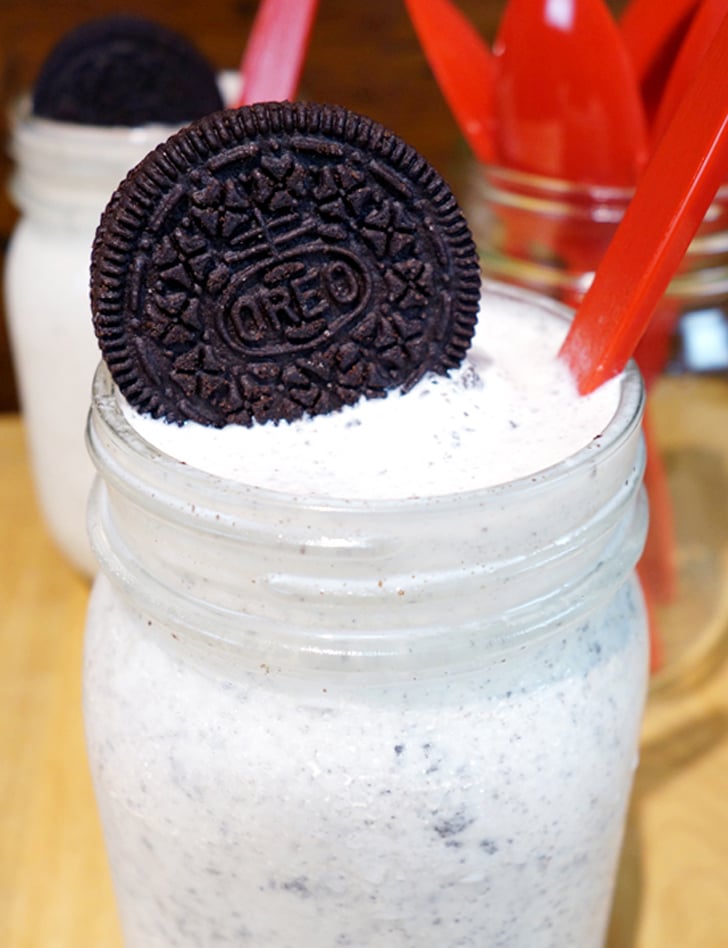 Want to add even more fun to your Oreo drink? Blend up an ultrathick Oreo blizzard [16].
Birthday Cake Oreo Truffles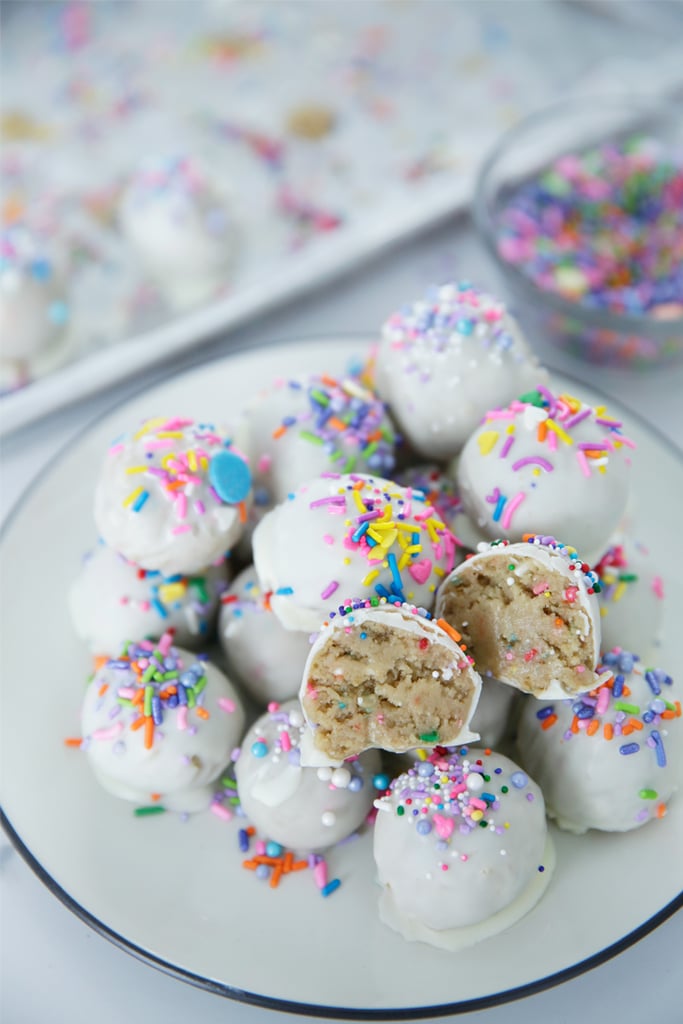 These Oreo truffles [17] come fully loaded with sprinkles in the batter and in the glaze topping — enough said.
Chocolate-Chip-Cookie-Dough-Stuffed Oreos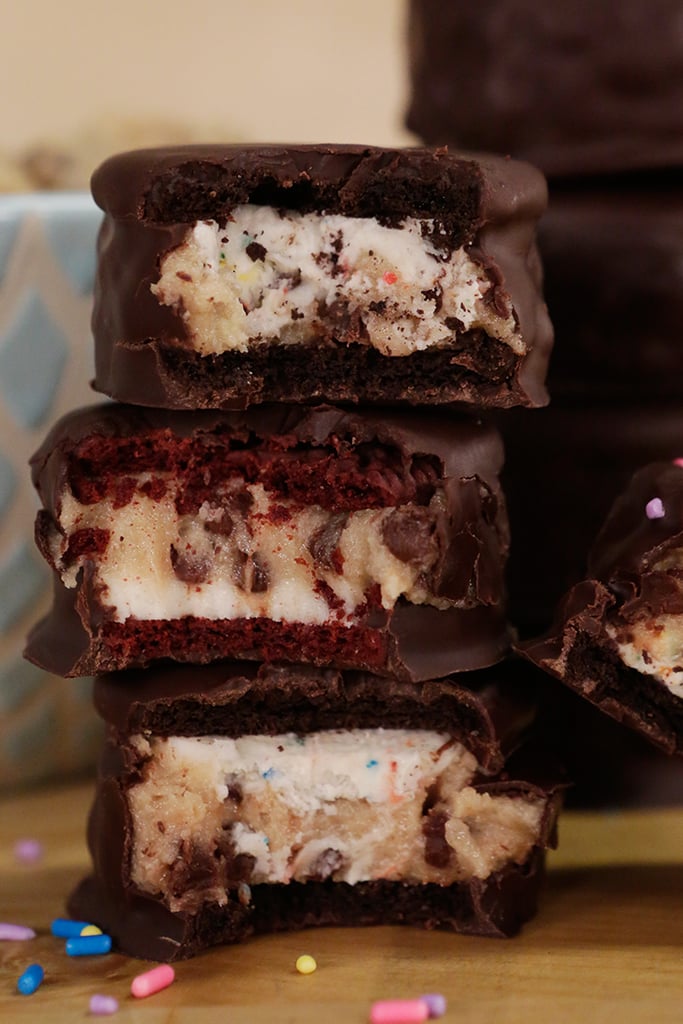 Yes, we give you permission to stuff Oreos with chocolate chip cookie dough and coat them in chocolate [18].
Red Velvet Oreo Cupcakes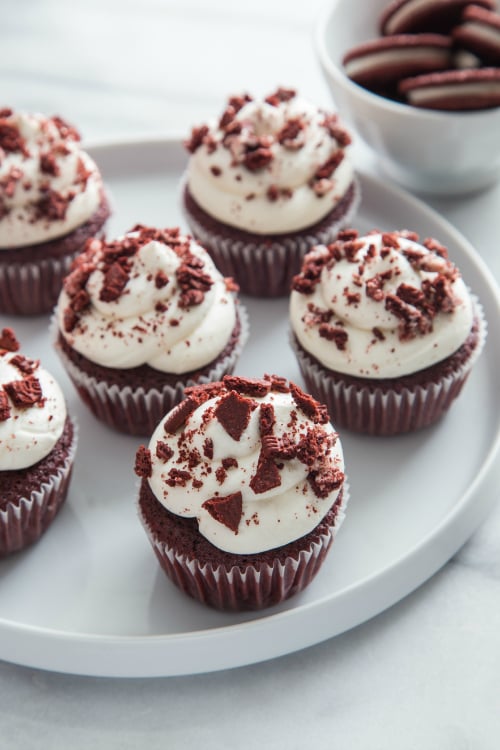 Regular or red velvet Oreos will do for this surprise-inside cupcake recipe [19].
No-Bake Oreo Truffles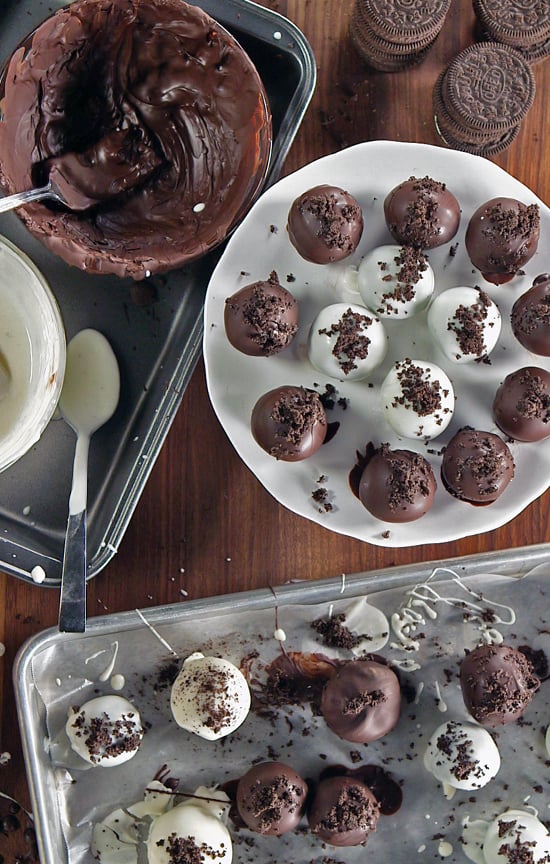 In case you're wondering, this is the world's easiest chocolate truffle recipe [20].
S'moreos

Graham crackers can and should be replaced in traditional s'mores to create s'mOreos [21].
Oreo Pudding Cookies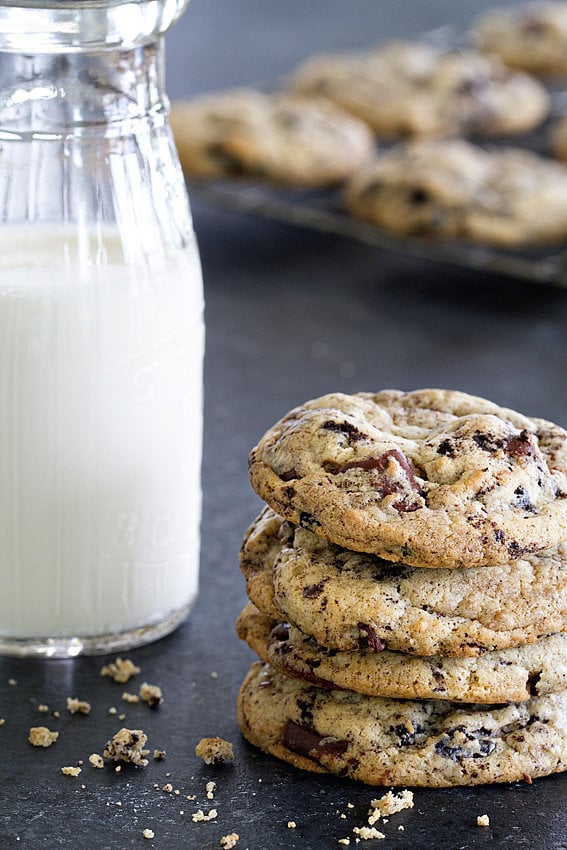 There is so much going on in these Oreo pudding cookies [22].
Supersized Oreo

It's about time the Oreo cookie is supersized [23]!
No-Bake Oreo Cheesecake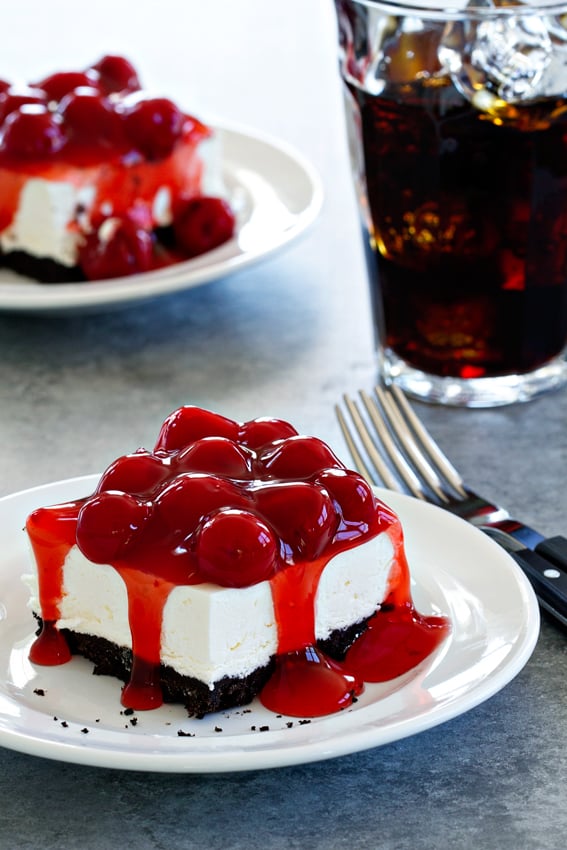 Don't be surprised if you make this cherry-coated no-bake Oreo cheesecake [24] recipe over and over again.
Starbucks Oreo Frappuccino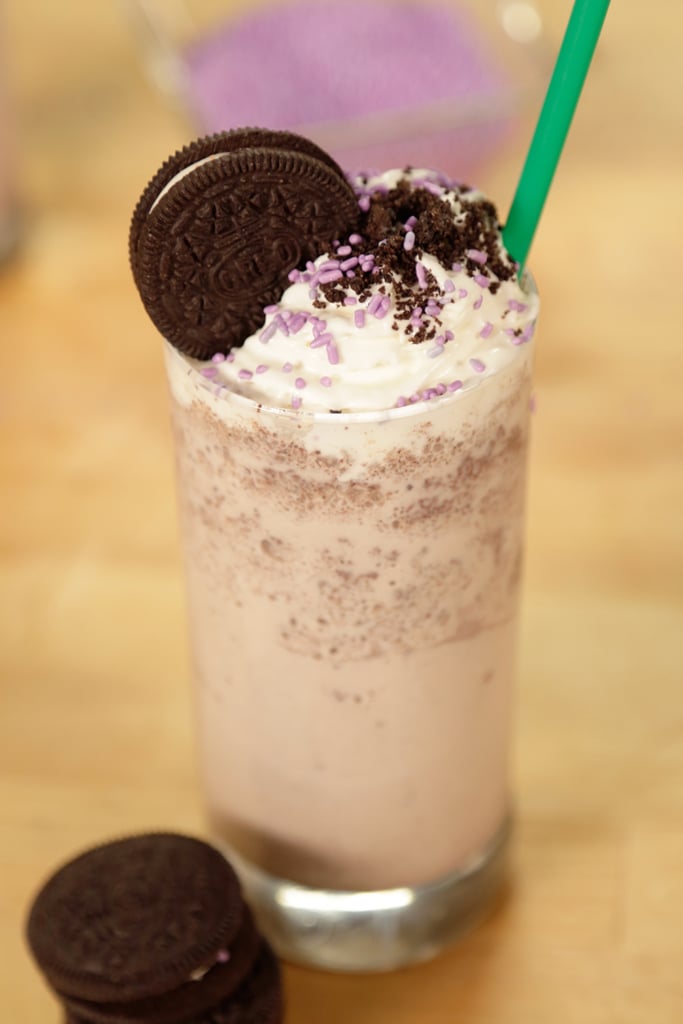 Mmm, the cookies and cream Starbucks Frappucino [25], hacked!