Pancetta-Wrapped Asparagus Recipe 2010-05-12 12:50:46
Pancetta-Wrapped Asparagus Is Wildly Delicious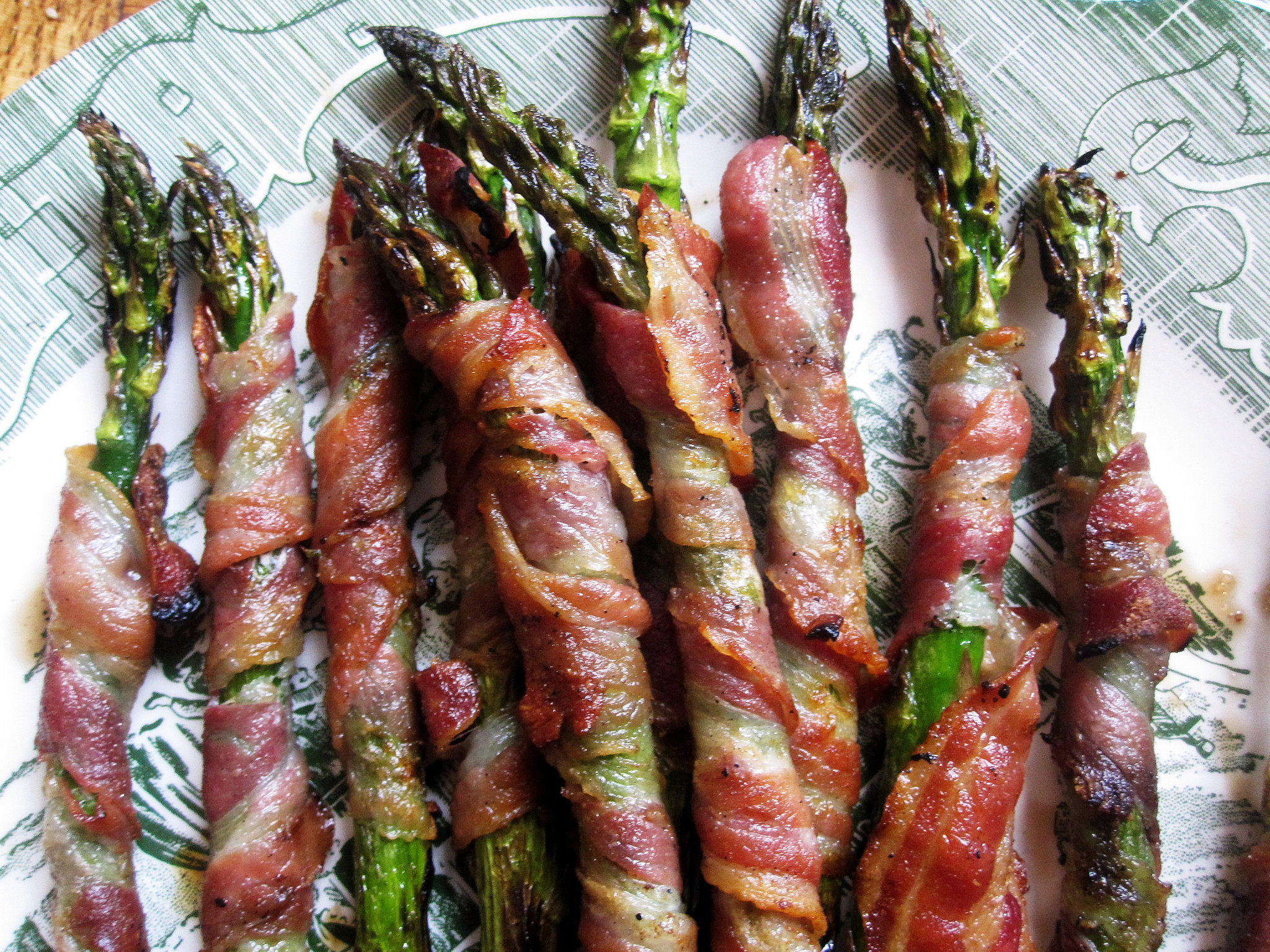 During the Spring, prosciutto-wrapped asparagus is a very popular appetizer. While I've enjoyed it many times, I recently experienced a mind-blowingly better combination of pork and plant. I'm talking about grilled pancetta-wrapped asparagus.
Most recipes for the prosciutto variation cook the asparagus in the oven or boiling water. This version throws it on the grill — which imparts a rich smoky flavor that's unattainable from roasting or blanching.
Ham-like prosciutto doesn't have to be cooked, but pancetta, which is similar to bacon (and everyone knows bacon is ten million times tastier than ham), can not be consumed raw. Thus, the resulting dish is crispy, juicy, meaty, and downright perfect. It's a serious must make, so get the recipe now!
Ingredients
1/2 lb of asparagus
14 slices of thinly sliced pancetta (the thinner the better it will cook quicker)
extra-virgin olive oil for drizzling
salt and freshly ground black pepper
Directions
Tightly wrap each asparagus spear in a slice of pancetta. Place on a platter and drizzle with olive oil. Sprinkle with salt and pepper.
Light a grill. Once hot, grill the asparagus over moderate heat, turning often, until the pancetta is crisp and the asparagus is tender, about 8 minutes total, 3-4 minutes per side.
Transfer to a serving platter and enjoy!
Serves 4.
Information
Category

Vegetables, Appetizers

Cuisine

North American