In Italy, a panino (or panini, in the plural) can refer to a type of roll or a griddled sandwich, but here in America, a panini is always a pressed sandwich that is served warm. Why do I have panini on the brain? Because August is National Panini Month! Since I'm a huge fan of the combination of toasty bread and melted cheese, I've rounded up my favorite panini recipes. You don't necessarily need a special kitchen gadget [1] to make them; you can simply cook a panini on a skillet or, if it's hot in your neck of the woods, outdoors on the grill.
Avo Spinach Panini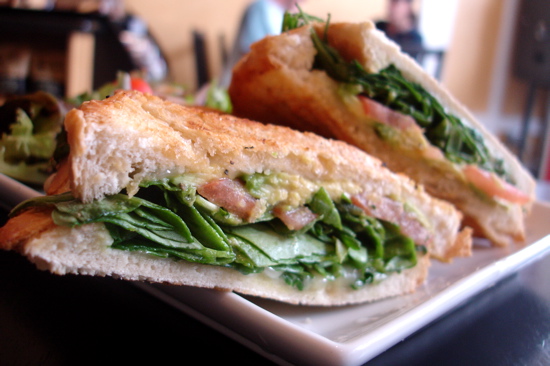 A slice of pepperjack cheese provides a hint of heat in this vegetarian, layered avocado and spinach panini [2].
Prosciutto, Fontina, and Fig Panini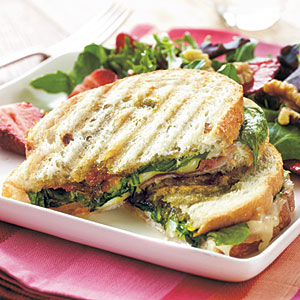 This recipe [3] highlights the flavors of Italy by employing classic ingredients such as thinly sliced prosciutto and nutty fontina cheese.
Grilled Fruit Panini With Yogurt Cheese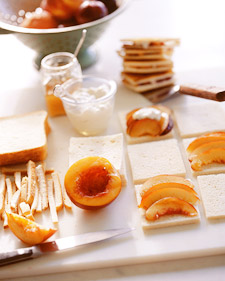 Who says a panini has to be all meat and cheese? This recipe reinvents the term panini by sandwiching ripe stone fruit in between white bread [4].
Turkey and Cheese Panini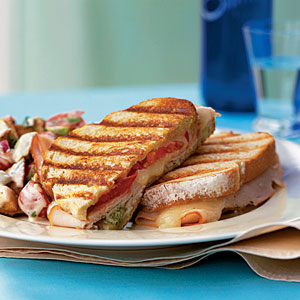 Basil pesto is the secret ingredient that keeps this turkey and cheese panini [5] super moist.
Chocolate and Brie Panini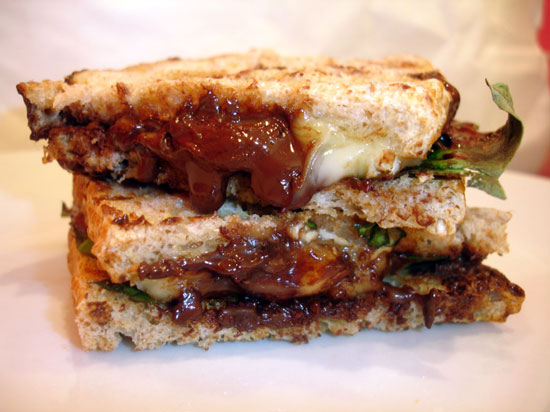 Surprise loved ones with this creative and delicious dessert panini [6]. It's an interesting mix of chocolate, oozing brie, and fresh basil.
Ham-and-Cheese Panini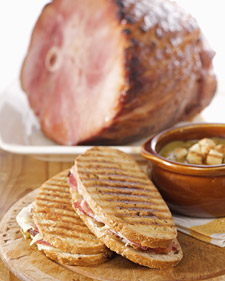 There's nothing quite like the comforting duo of ham and cheese [7]. This variation gets added flavor from grainy mustard and caramelized shallots.
Grilled Smoked Salmon Panini With Red Onion Ribbons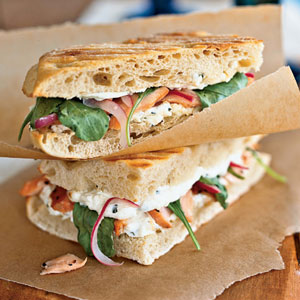 Looking for a panini to serve at a brunch? How about this scrumptious sandwich [8] that stacks smoked salmon with cream cheese, spinach, and capers?
Grilled Chicken and Mozzarella Panini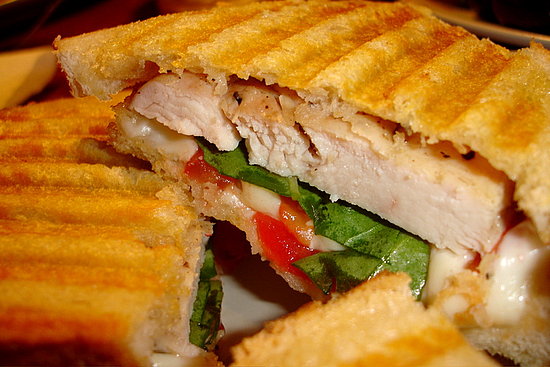 Incorporate the elements of caprese salad — mozzarella cheese, tomatoes, and basil — into a grilled chicken sandwich [9], and you've got one satisfying Summer meal.
Croissant Panini
A buttery croissant replaces the bread in this divine salami panini [10], created by the queen of Italian cuisine, Giada De Laurentiis.
Prosciutto and Mango Panini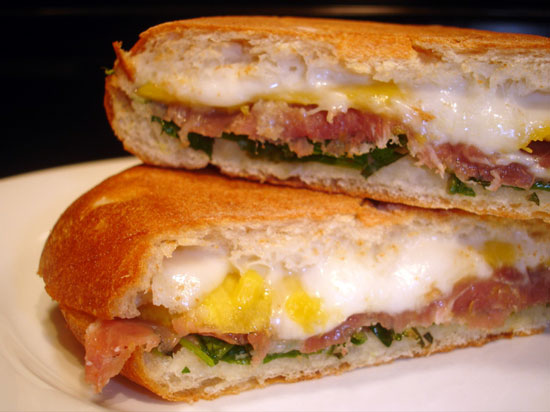 A blend of prosciutto, mango, mint, arugula, and mozzarella, this innovative panini [11] has it all: it's fruity, salty, crunchy, and downright delicious.