The standard party buffet is being cleared away in favorite of playful and creative food and drink stations, and we're not just talking about the dessert bar. Champagne, popcorn, and even potatoes are becoming popular food station options, and we're highlighting a variety of fresh ideas to help you personalize your next event.
Whether you love cheese, pie, tea, or coffee, a station that's themed around your favorite foodie picks is sure to please your guests. Wedding [1] season comes with an abundance of brunches, showers, and parties, so before you plan your next event, get inspired by these stylish, themed food and drink stations.
Photo by KT Merry Photography [2] via Style Me Pretty [3]
Bloody Mary Bar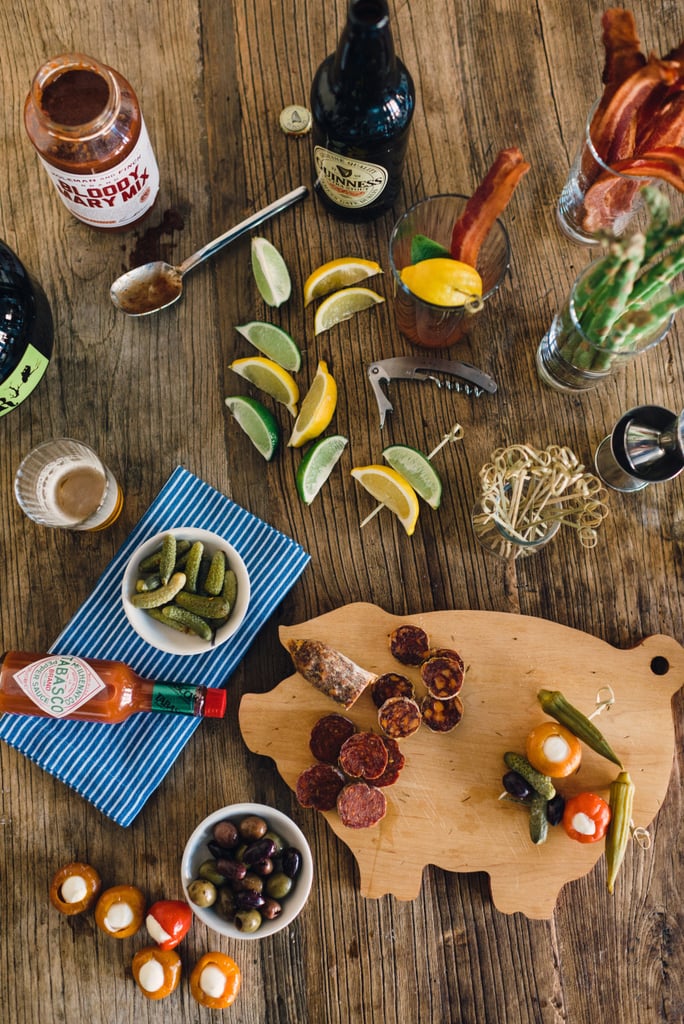 Everyone knows a Bloody Mary is all about the garnishes! Choose an assortment of pickles, citrus slices, sausages, bacon, and cheese-stuffed peppers and let guests design their own garnish-packed skewers.
Photo by Rustic White [4] via Style Me Pretty [5]
Grilled Cheese Bar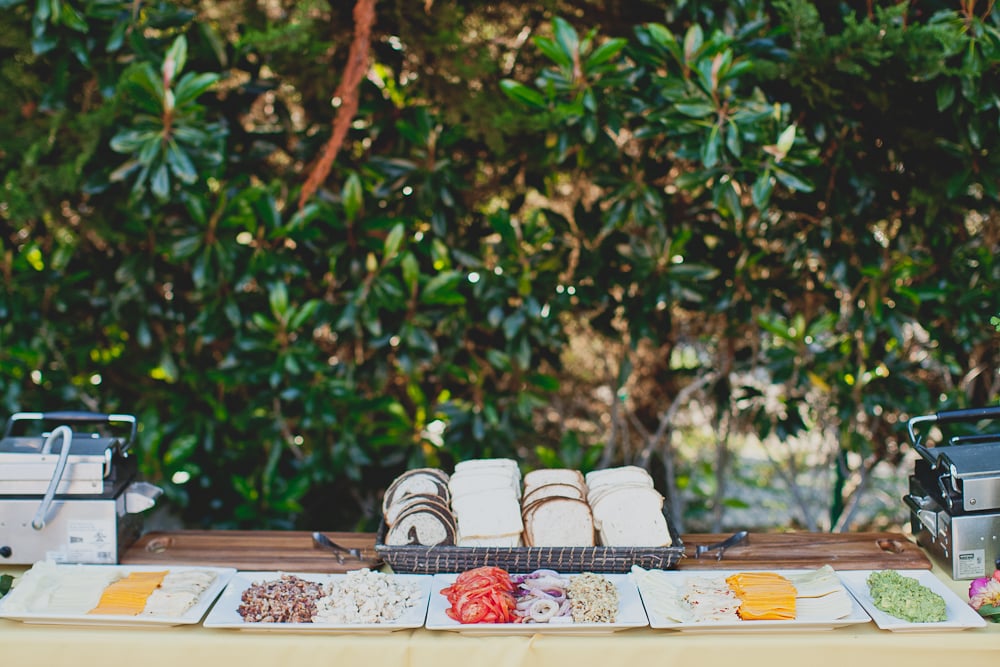 Make a grilled cheese station wedding [6] worthy by featuring some gourmet options from local brands that guests may not have tried as well as a variety of bread options.
Photo by Ryan Haack [7] for Contemporary Catering [8]
Pie Bar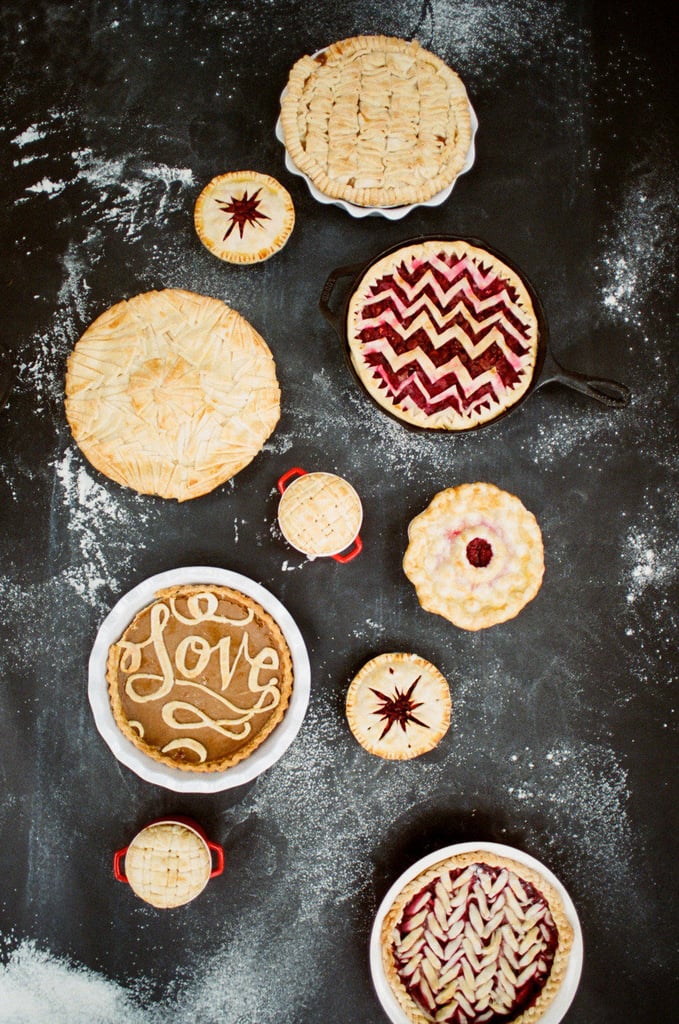 Rather than rounding up a variety of desserts for a typical sweets bar, stick to one go-to treat: pie. Ask friends and family to bring their favorite flavor, or if it's a catered event, try choosing unique types your guests may not have tried before.
Photo by White Loft Studio [9] via Style Me Pretty [10]
Brunch Bar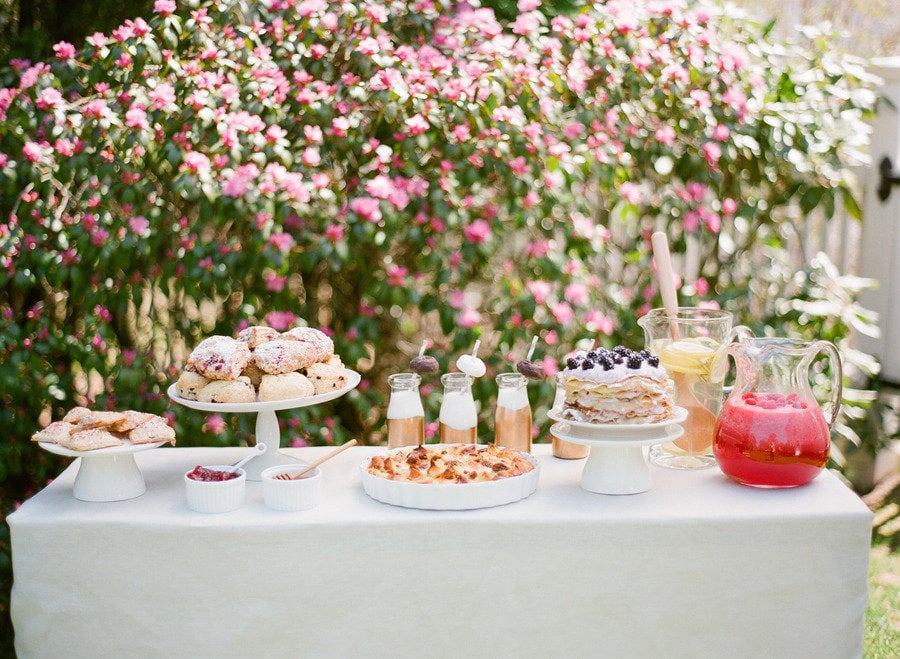 For a bridal shower or engagement party, consider a charming bar filled with breakfast pastries, fruits, and juices.
Photo by KT Merry Photography [11] via Style Me Pretty [12]
Taco Bar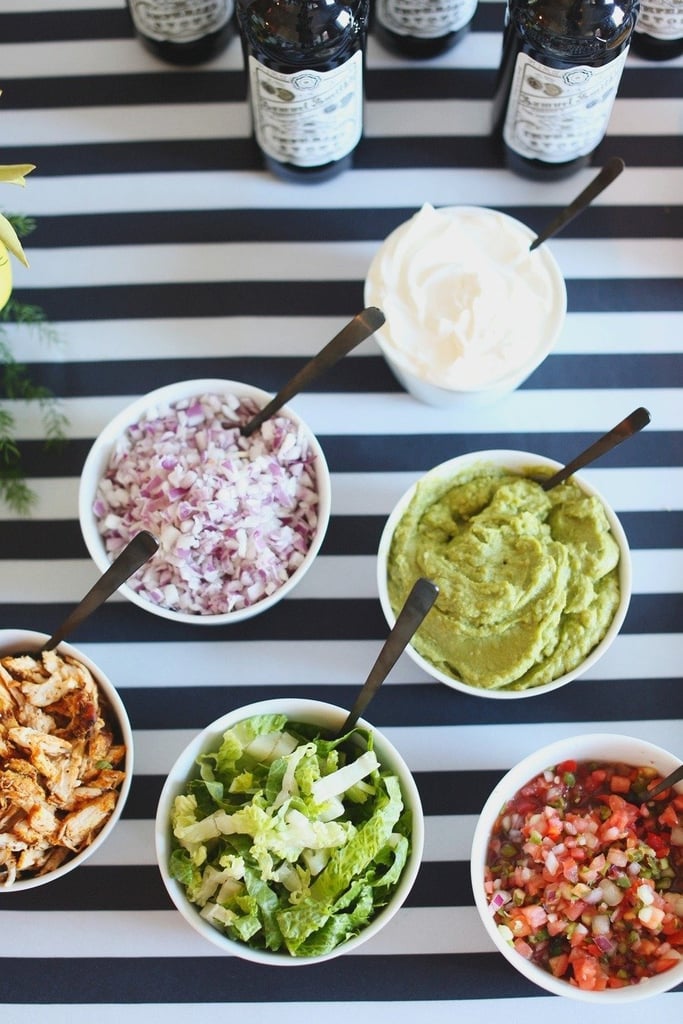 Give your fiesta some spicy flair by setting up a taco bar with all the standard fixings. For a little something extra, consider making your own hot sauce or serving salsas from a local vendor.
Photo by Hello Love Photography [13] via Style Me Pretty [14]
Champagne Bar
Add sophistication to your soirée with a Champagne bar [15] that features a variety of sparkling wines, sweet liqueurs like St. Germain, fresh fruits, and fruit juices so that your guests can mix and match their own bubbly cocktails.
Photo: POPSUGAR Studios
DIY Cupcake Bar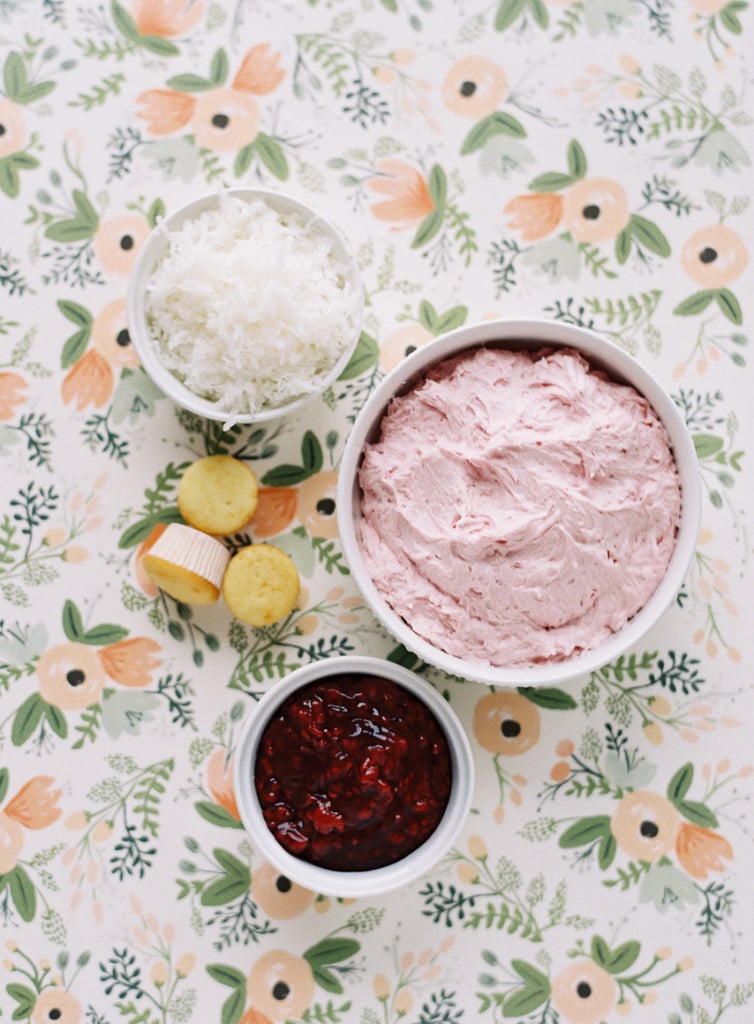 Let your guests create their own cupcake masterpieces by setting out several kinds of unfrosted cupcakes, then arrange jars filled with toppings and multiple frosting flavors.
Photo by O'Malley Photographers [16] via Style Me Pretty [17]
Potato Bar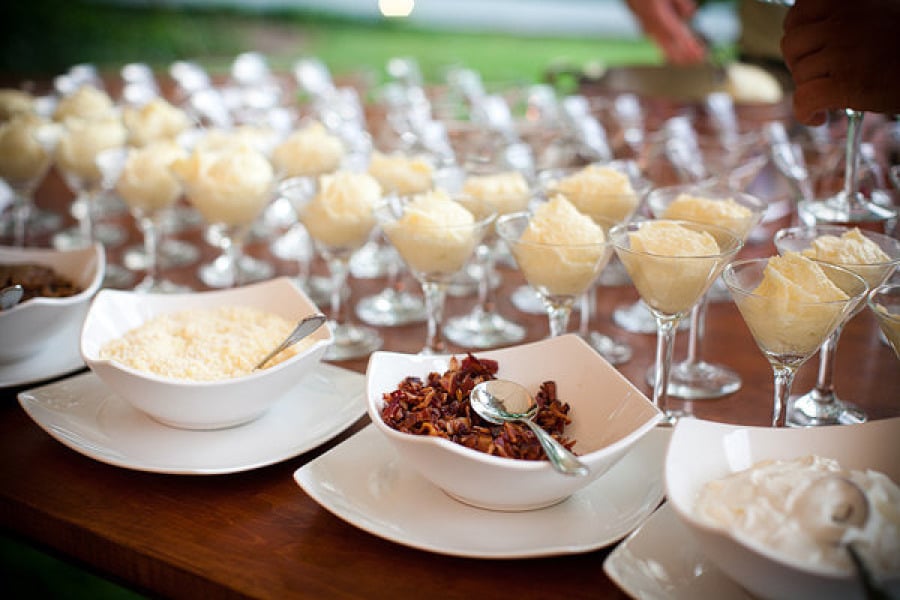 Create a tasty spuds station by serving a mix of potato-focused dishes. Have guests spoon mashed potatoes into small bowls or elegant martini glasses, then provide a variety of toppings. For larger groups, you can also add different types of fries — parmesan, sweet potato, and zucchini, for instance — with tasty dipping sauces.
Photo by Kristen Gardner [18] via Style Me Pretty [19]
Macaroni and Cheese Bar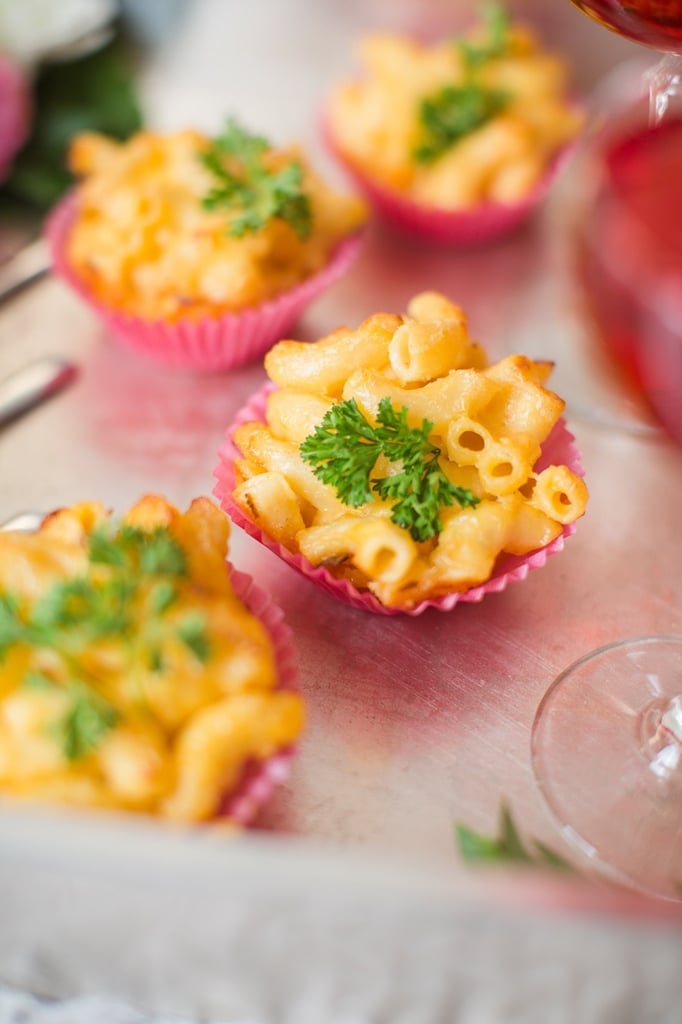 Turn everyone's favorite comfort food into the ultimate party station. A few toppings you might include: bacon, garlic salt, bread crumbs, parmesan cheese, fried onions, jalapeños, olives, truffle oil, and sauces.
Photo by Bradley James Photography [20] via Style Me Pretty [21]
Milk and Cookies Bar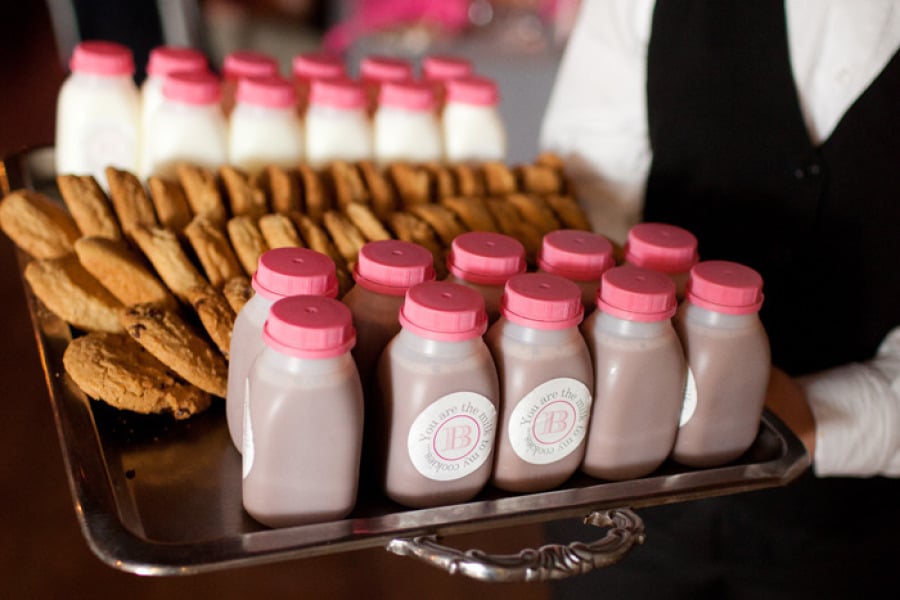 Looking for a fun, nostalgic treat? Set out several types of cookies plus regular, chocolate, and strawberry milk.
Photo by Liz and Ryan [22] via Style Me Pretty [23]
Ice Cream Bar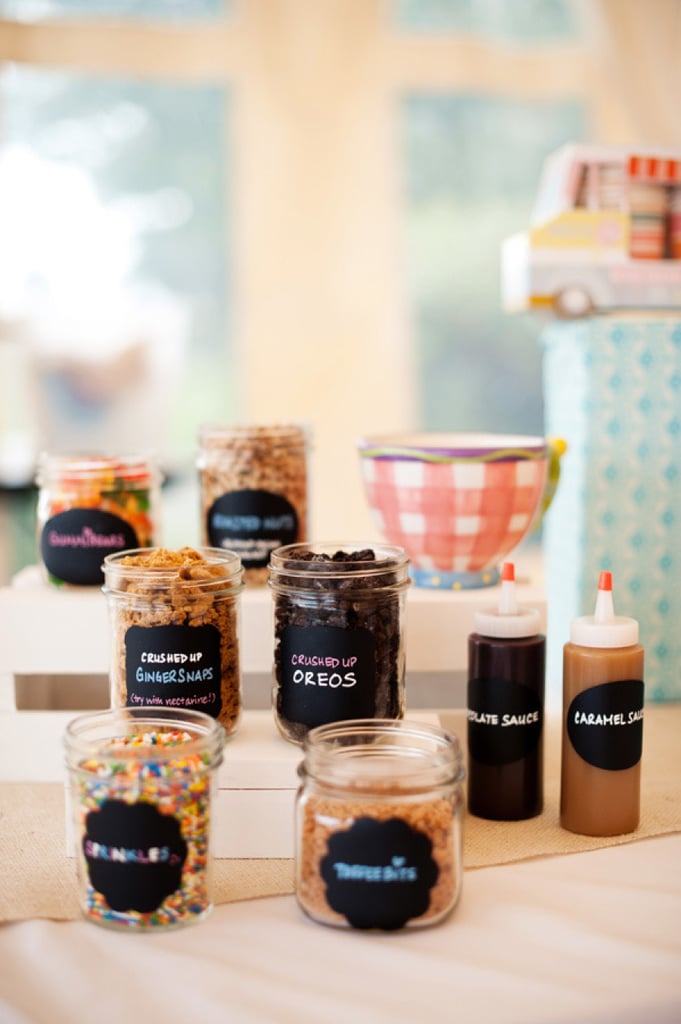 Let guests channel their inner children by setting up an ice cream station filled with sweet treats. Keep caramel, chocolate, and strawberry sauces in squeeze bottles and pour sprinkles, cookie crumbs, fruits, and candies into small glass bowls.
Photo by Jenn & Dave Stark [24] via Style Me Pretty [25]
Gourmet Popcorn Bar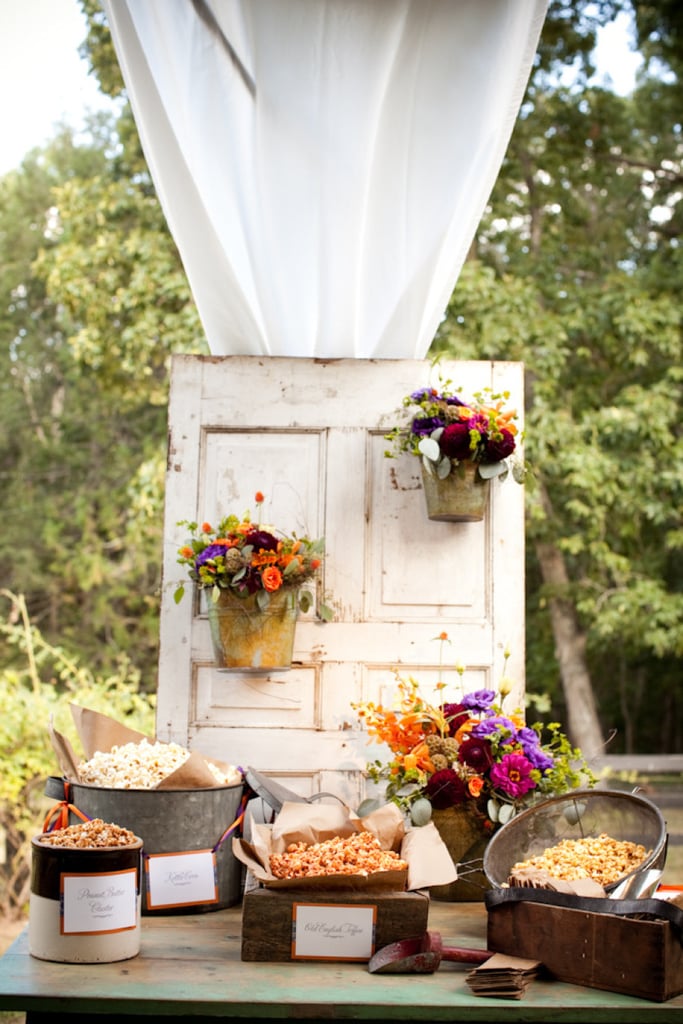 Your guests will love to create their own flavored popcorn bag. Serve a mix of popcorn types — buttered, caramel, and cheese, for instance — and set out creative toppings like nuts, dried fruit, M&M's, curry powder, cheese, and bacon, plus cinnamon and sugar.
Photo by Genevieve Leiper Photography [26] via Style Me Pretty [27]
Candy Bar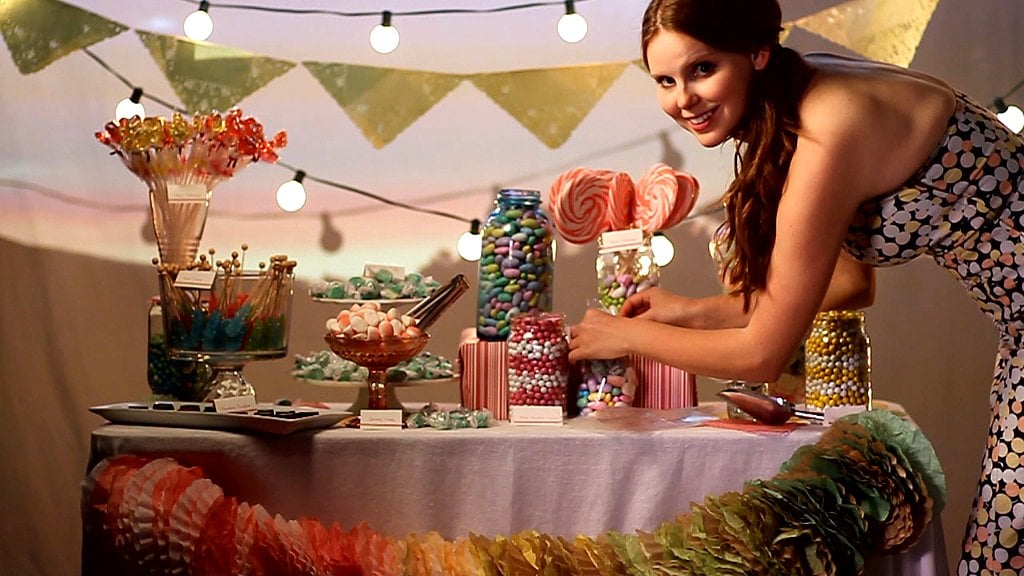 Channel Willy Wonka at your event by offering a mix of sweets [28] that guests can fill in paper bags. A good place to start: lollipops, candy-coated nuts, marshmallows, chocolate bonbons, and gummies. Make sure they match the wedding [29]'s color scheme.
Source: POPSUGAR Studios
Pizza Bar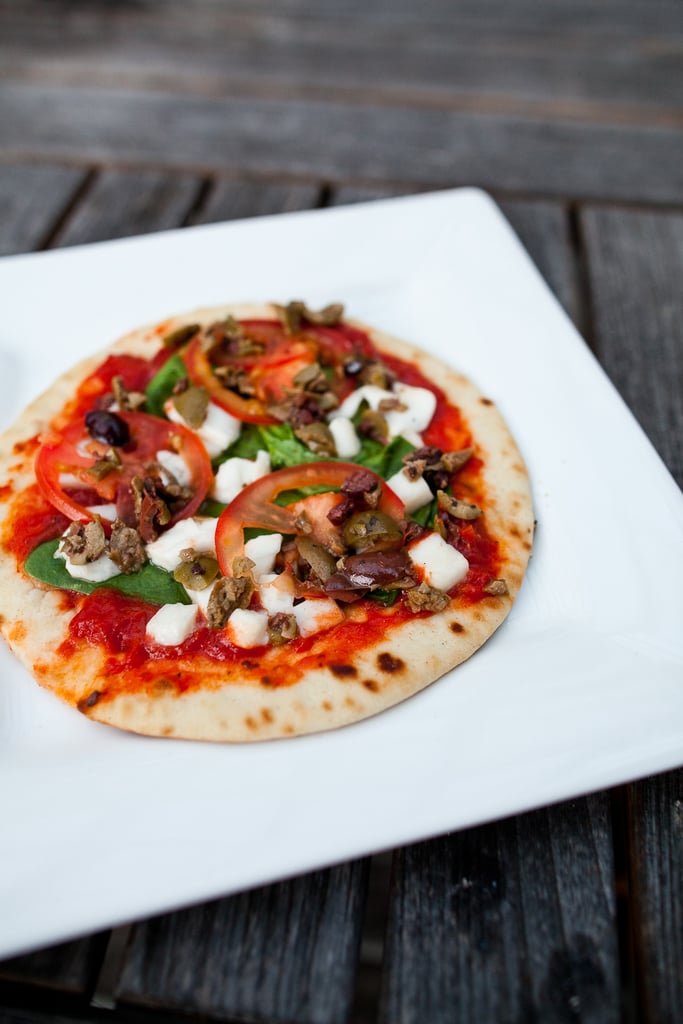 Pizza fiends are sure to appreciate a build-your-own pizza station! Include plenty of toppings, cheeses, and sauces to choose from.
Photo by Ryan Haack [30] for Contemporary Catering [31]
S'mores Bar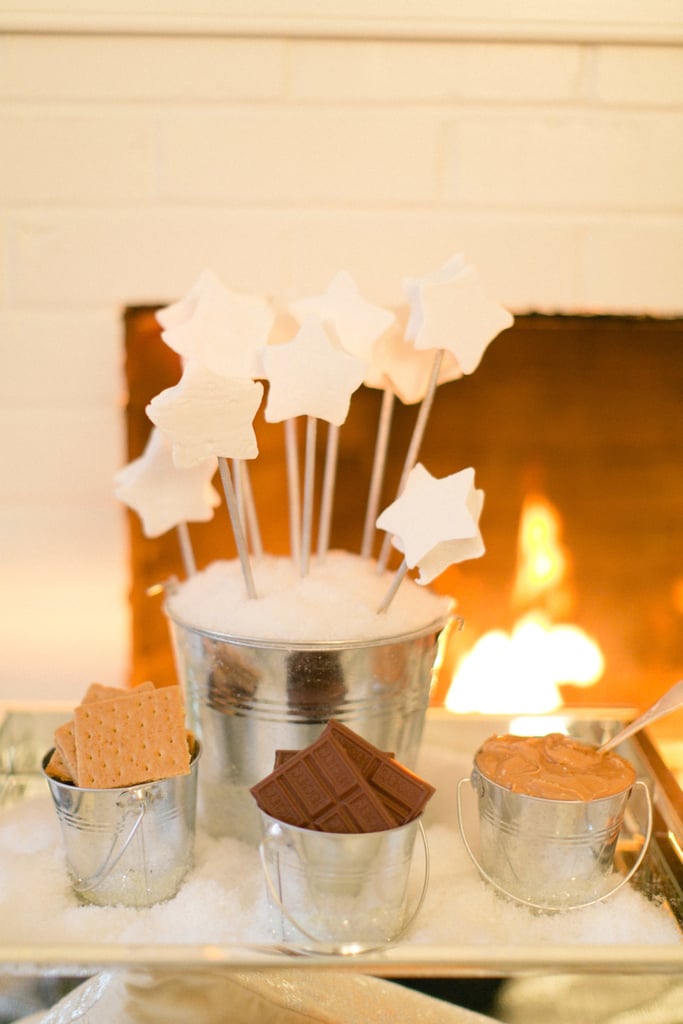 Create a campfire-free s'mores station for a fun, unexpected dessert. Step up the party factor by including a variety of graham crackers and several chocolate options.
Photo by Ruth Eileen [32] via Style Me Pretty [33]