The chefs at Pebble Beach Food & Wine [1] pulled out all the stops to impress tasters this year. The fog may have obscured Pebble Beach's famous ocean view during the festival, but all eyes shifted inward toward the stellar dishes served by renowned chefs. These 10 truly wowed us with their unusual ingredients and novel presentation.
Savory Seafood Sundae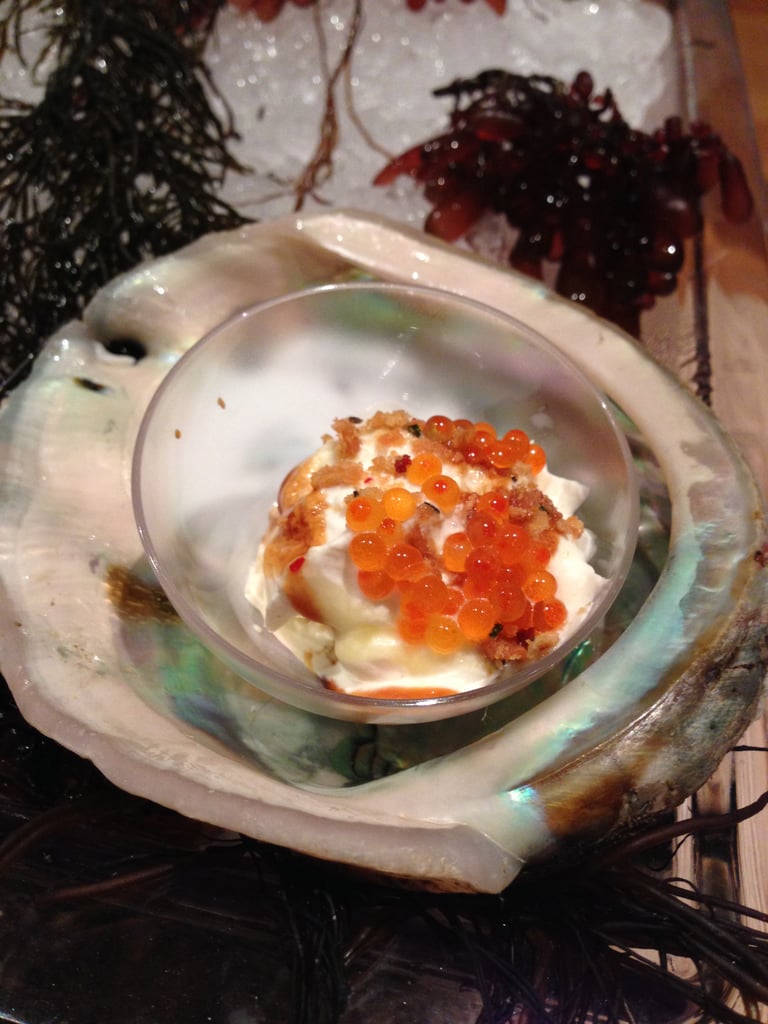 Chef Jeremy Tummel of Stillwater Bar & Grill [2] took the best aspects of a traditional ice cream sundae (the frozen, creamy ice cream against the hot caramel sauce) and did the unthinkable. He applied them to a savory seafood dish. Lobster gelato, scallop whip, trout roe, a warm unagi sauce, and abalone crunch made this one contradiction worth scooping up.
Chocolate Entomology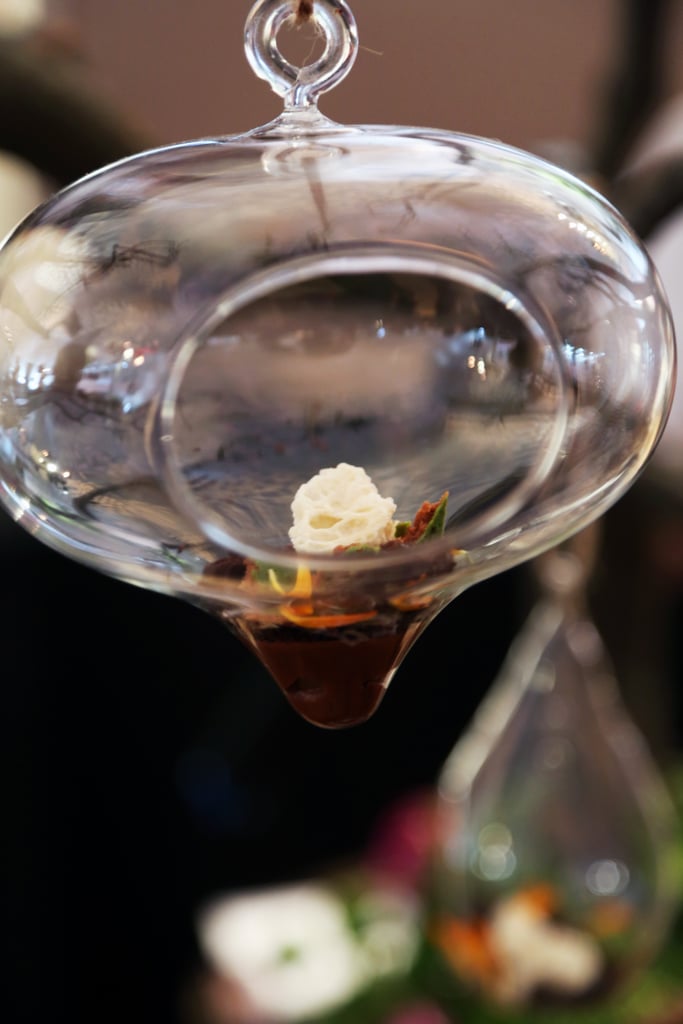 Ben Spungin [3] chocolate covered a variety of edible bugs. I can attest that they are utterly snackable. With a crispy texture and roasted flavor, chocolate-covered bugs may be better than nuts.
Beef Jerky Bucatini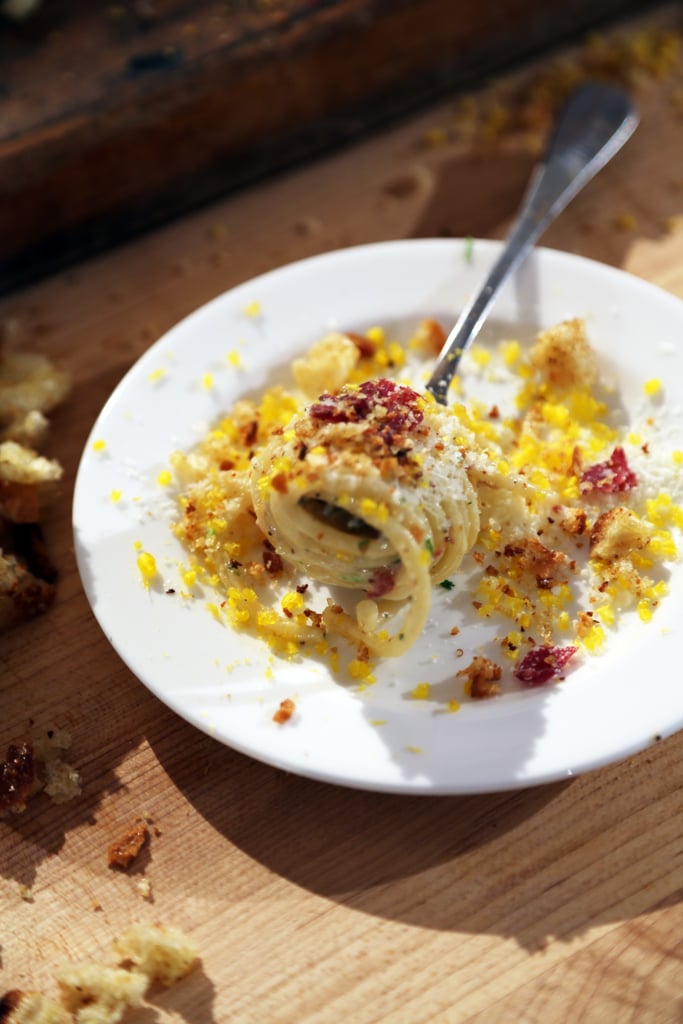 Jonathon Sawyer of The Greenhouse Tavern [4] wowed our taste buds with his bucatini, spun generously around a fork. The carbonara-like sauce featured beef jerky bits rather than the traditional bacon. Upon service, the chef grated a bar of smoked and aged egg yolks (resembling bottarga [5]) to amp up the umami. Chef, please start selling bars of that stuff online.
Bold Burricotta Toppers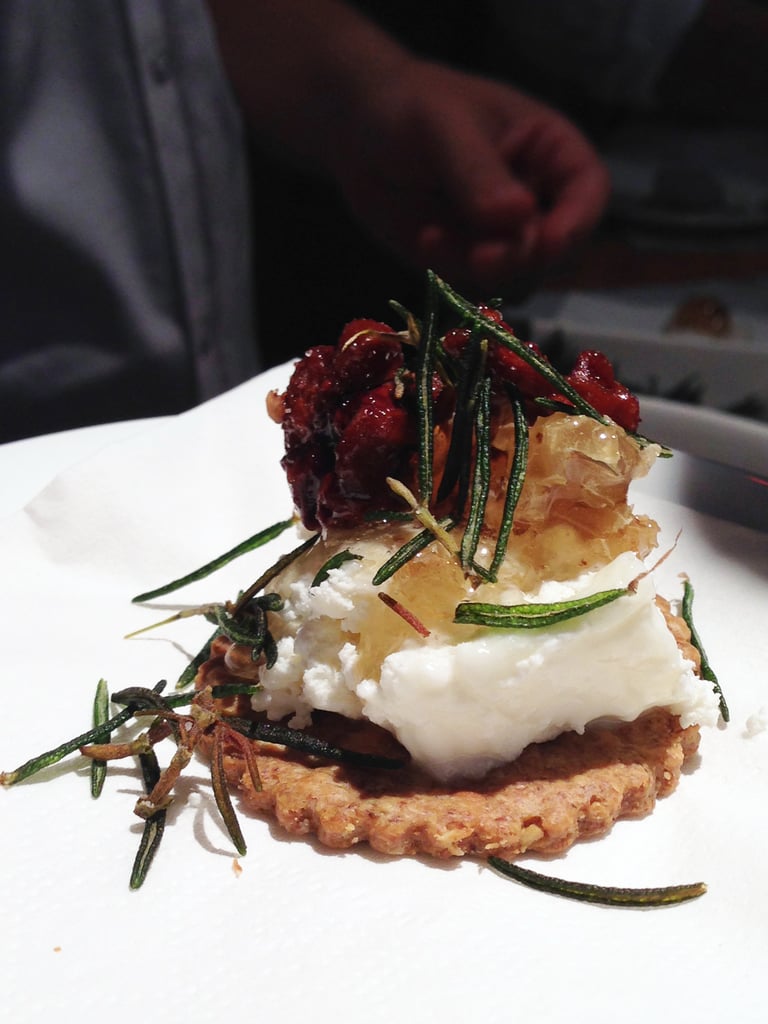 Never has one bite represented so many flavor profiles. Bitter grilled radicchio, sweet honeycomb, spicy walnuts, and herbaceous rosemary: these bold ingredients married well atop a heaping bite of burricotta, thanks to chef Nancy Silverton of Mozza Los Angeles [6].
Liquified Popcorn With Caramel Froth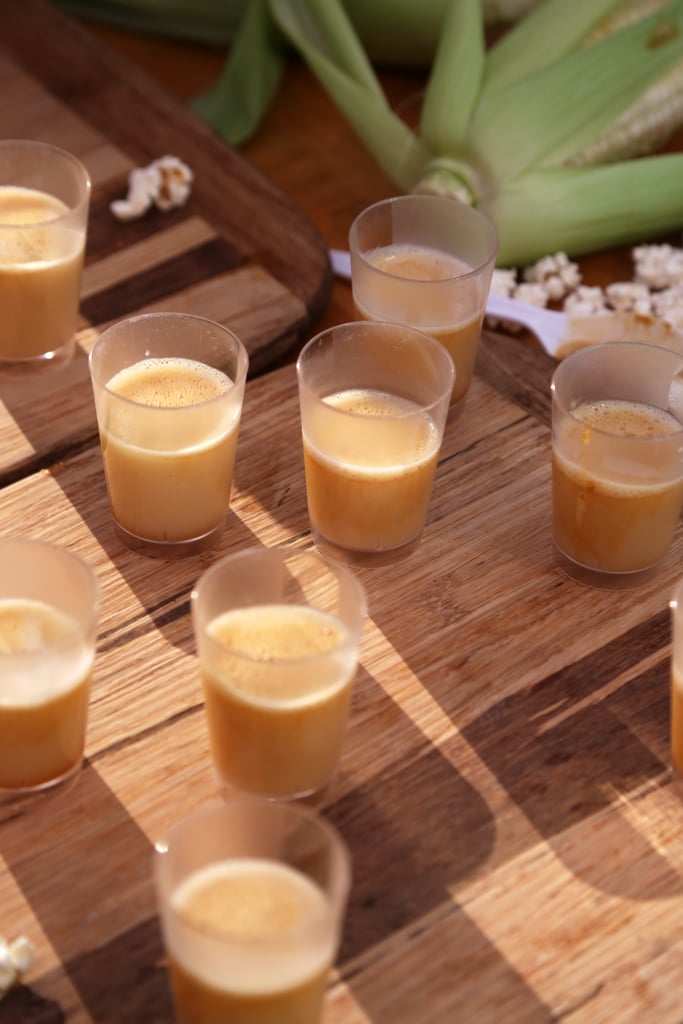 Chef Mario Perez at The Lodge at Pebble Beach [7] liquified popcorn to create a sweet-savory soup, garnished with caramel froth. It tasted similar to cream of corn soup — but in the best roasted way possible.
Crab Aspic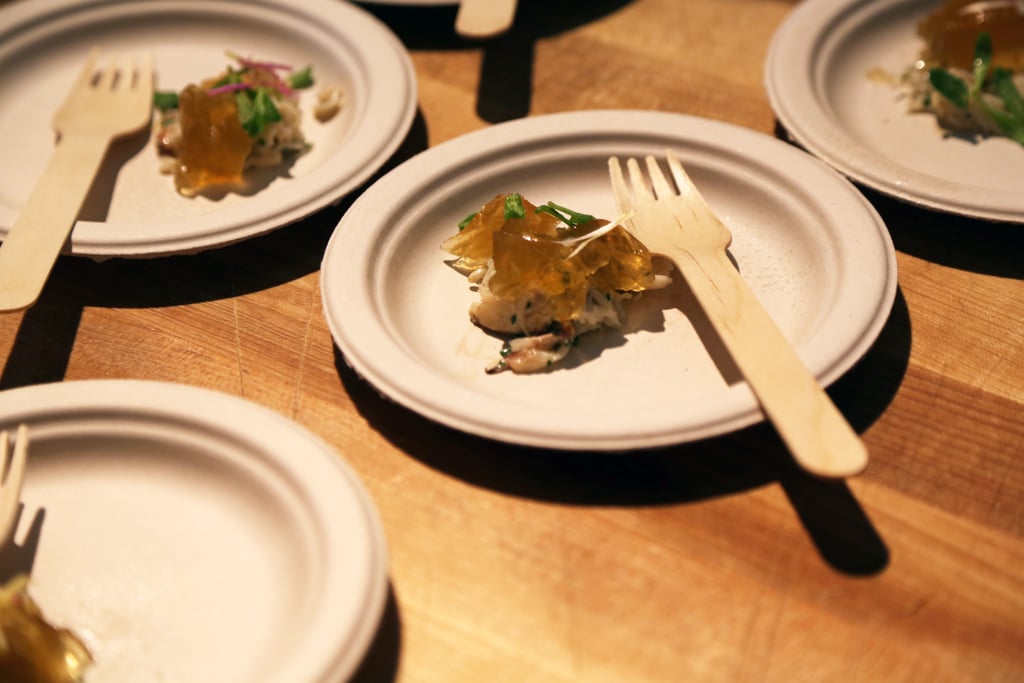 Justin Cogley of Aubergine [8] deconstructed aspic in his dish of Dungeness crab, beach succulents, and a jelly made from the heads of the crab, seaweed vinegar, and honey.
Scallop Crudo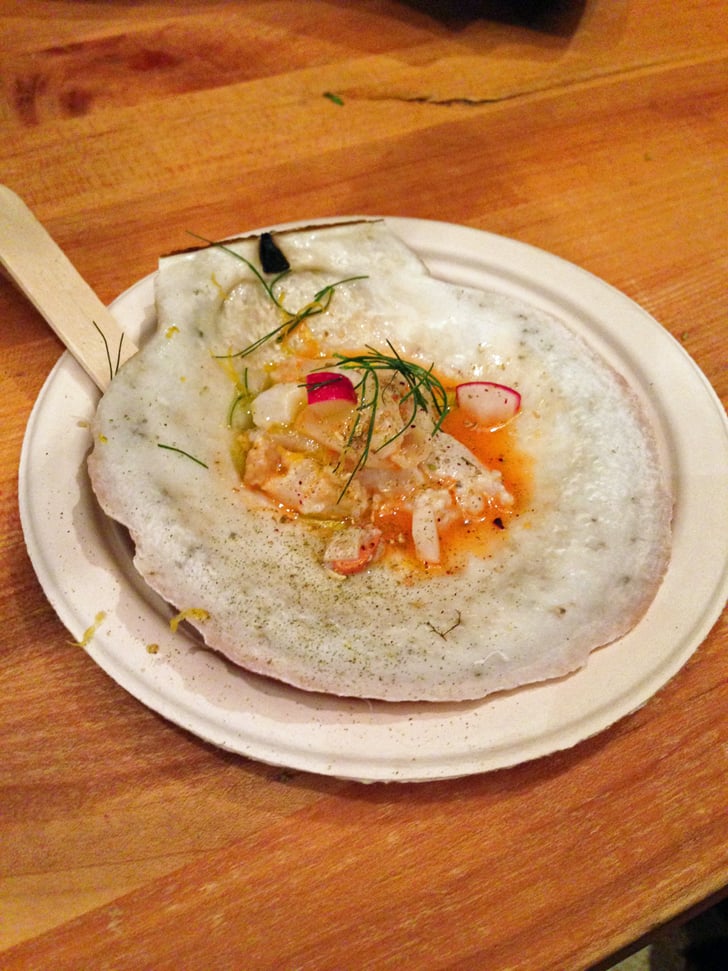 You're probably familiar with the white, cylindrical flesh of the scallop, but Chef Jonathon Sawyer of The Greenhouse Tavern [9] took all the parts (tripe, foot, coral, abductor, and the flesh) of West Coast scallops and formed a crudo, dressed in carrot vinegar, crunchy radishes, lemon zest, coriander blossoms, and pink peppercorn.
Konnyaku Gyoza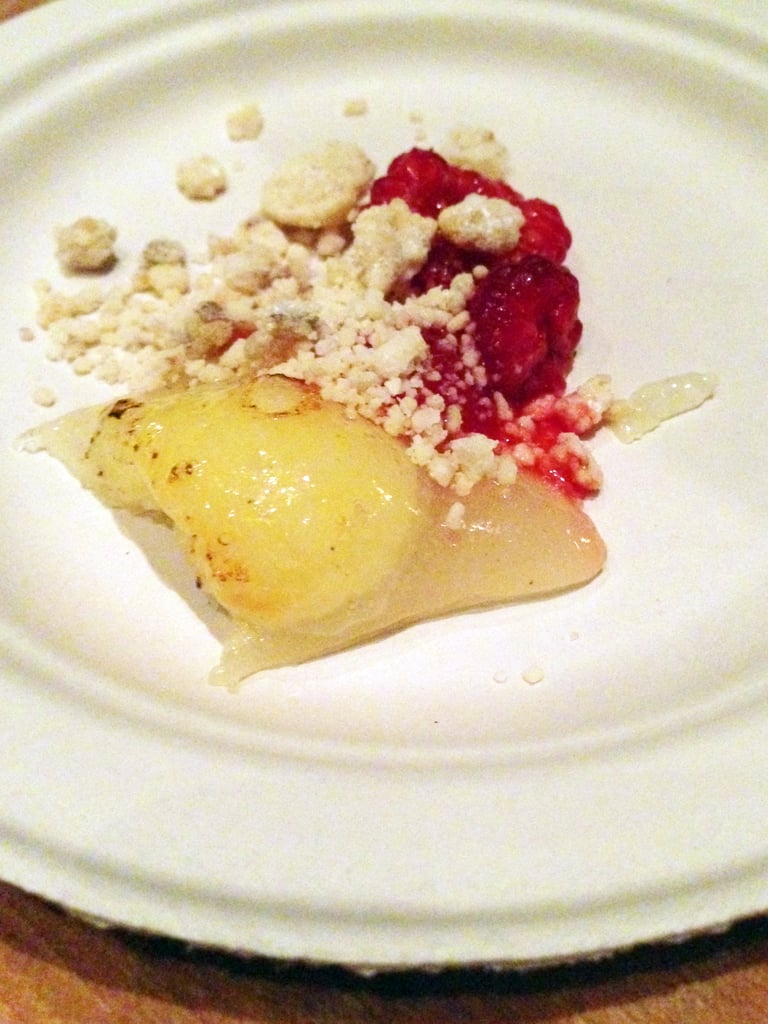 Chef Elizabeth Falkner [10] created a gyoza (dumpling) out of konnyaku, a Japanese yam. Reminiscent of mochi, the gelatinous dumpling had a rose-flavored center that complemented the macerated raspberries and Mexican wedding [11] cookie crumbs.
Fermented Tomatillo Salsa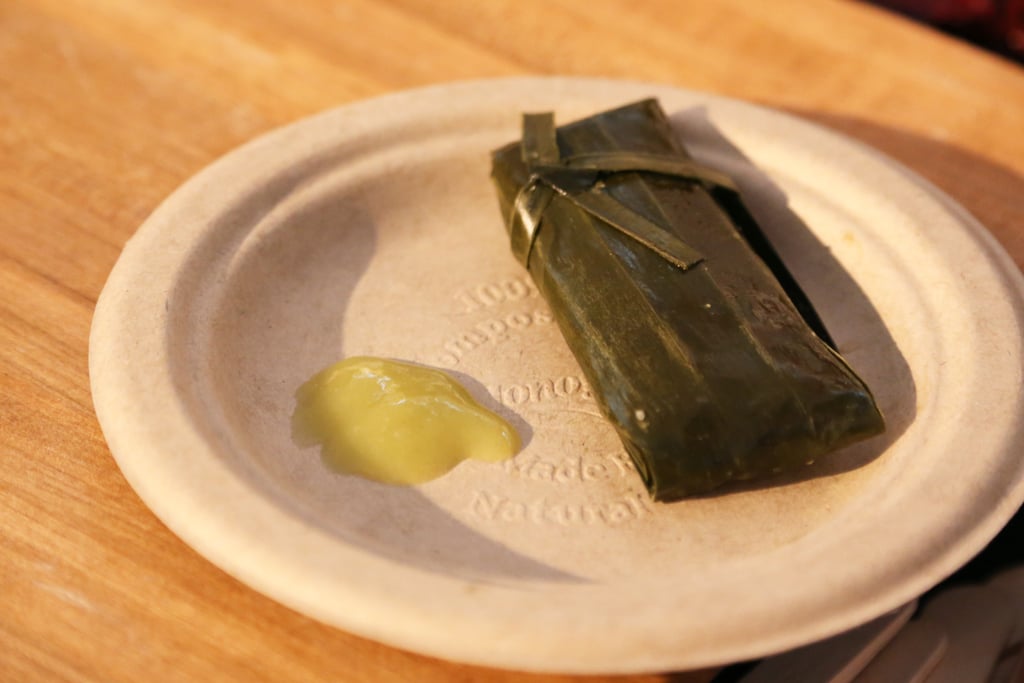 Justin Everett of Cavallo Point [12] in Sausalito, CA, fermented tomatillos and blended them into a salsa with habanero and banana to go with his duck and rainbow chard tamales. It was a strange but oddly satisfying sweet-spicy-acidic combination that we'd love to re-create at home.
Sprinkles and Allium Straw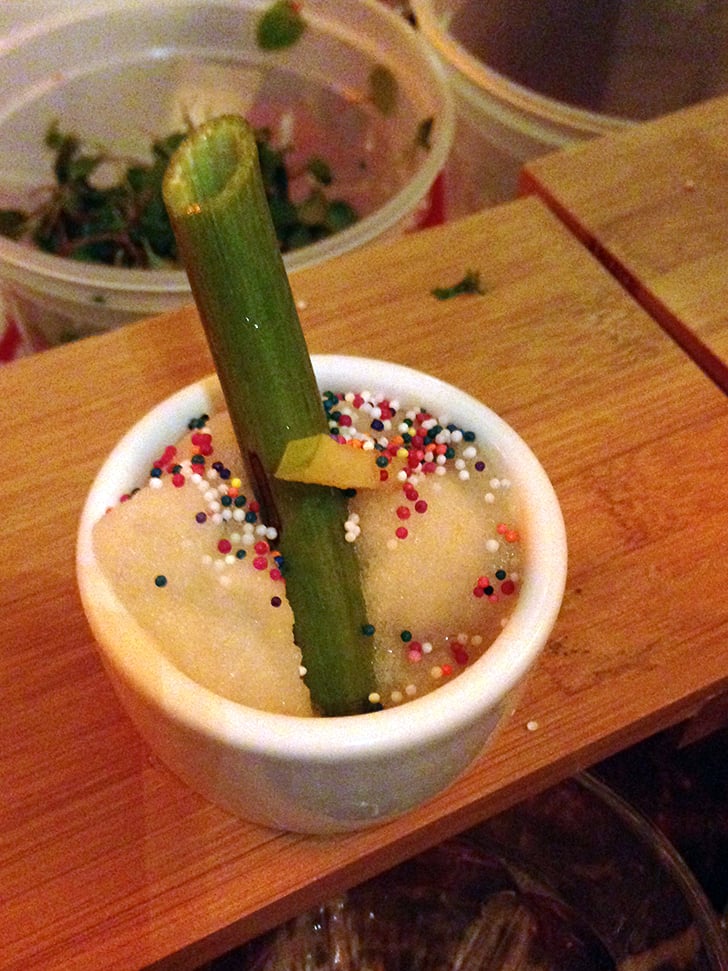 B Too [13] chef Bart Vandaele shocked tastebuds with his Stella Cidre [14] sorbet, frozen with nitrogen and garnished with rainbow sprinkles and a veggie straw from the allium plant family.