The seventh annual Pebble Beach Food & Wine [1] kicks off this weekend, and we'll be there to cover the glorious food, celeb-chef sightings, and every ounce of cooking tips we learn up along the way. But what separates this particular food festival from Aspen [2], New York City [3], and South Beach [4]? Well for starters, the breathtaking land and sea, which produces some of the greatest produce, wine, and seafood in the the country. Allow these photos to be your guide on why you should pay attention to the festival (and attend it if you can!).
Source: Instagram [5]
Pebble Beach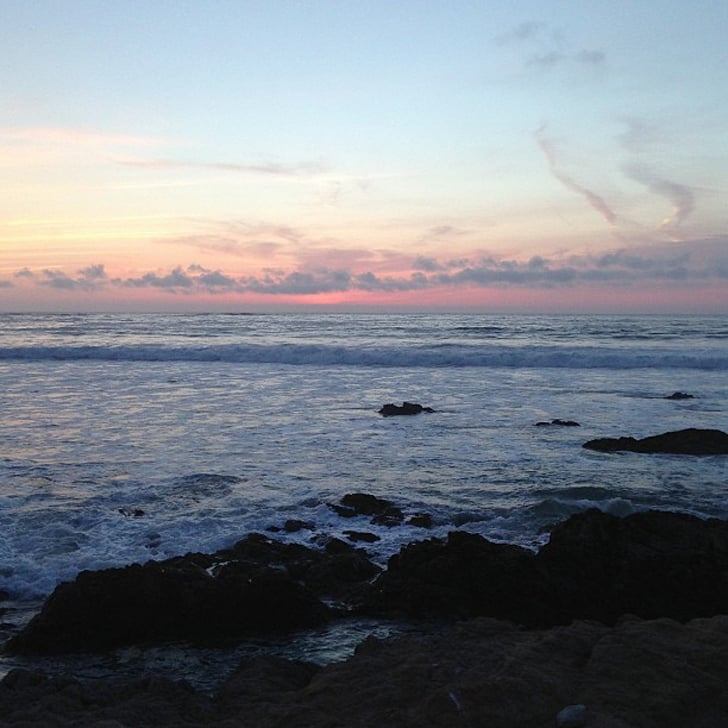 Pebble Beach is just south of Monterey Bay, a huge fishing ground in California. Salmon, Dungeness crab, cod, halibut, clams, and oysters are all abundant in this area.
Source: Instagram user dwilson79 [6]
Del Monte Forest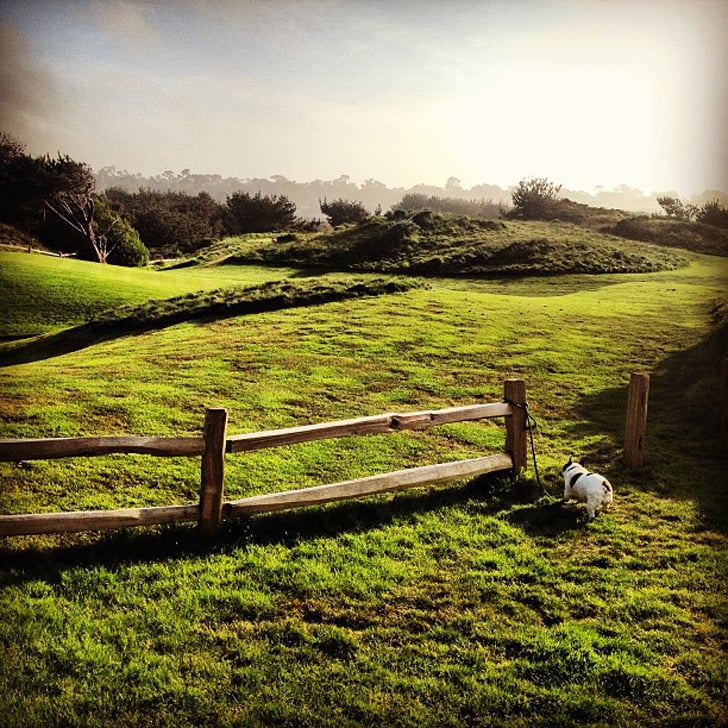 Inland from Pebble Beach is the Del Monte Forest. The striking, rolling pastures indicate how lush and fertile the land is in Monterey County.
Source: Instagram user erinmalatesta [7]
The Finest of Dining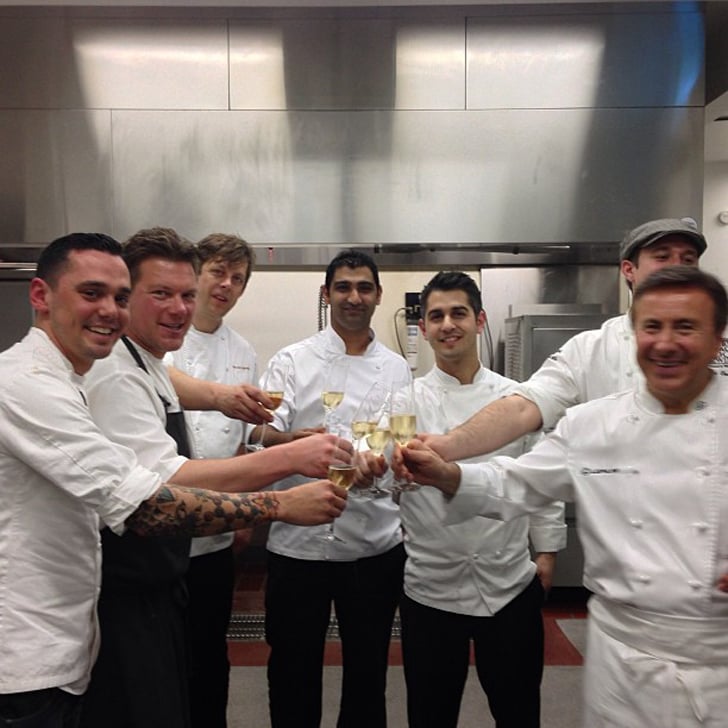 Other festivals may focus on television personalities, but at Pebble Beach, the attention is on the food, as it draws in chefs and restaurants of the highest caliber.
Source: Instagram user oneofmanypatels [8]
It's All About the Food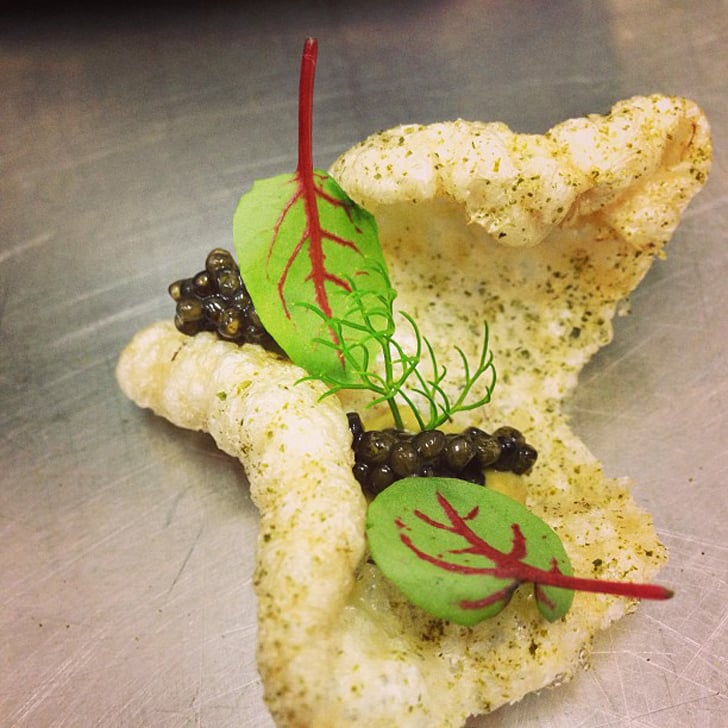 Restaurants like SPQR, Wayfare Tavern, Morimoto, A16, and Craftsman & Wolves and notable chefs like Justin Cogley, Dean Fearing, and Michael Voltaggio will craft tastebud-pleasing bites such as this crispy pork skin with caviar, sorrel, and fennel.
Source: Instagram user tylerflorence [9]
Speaking of Caviar . . .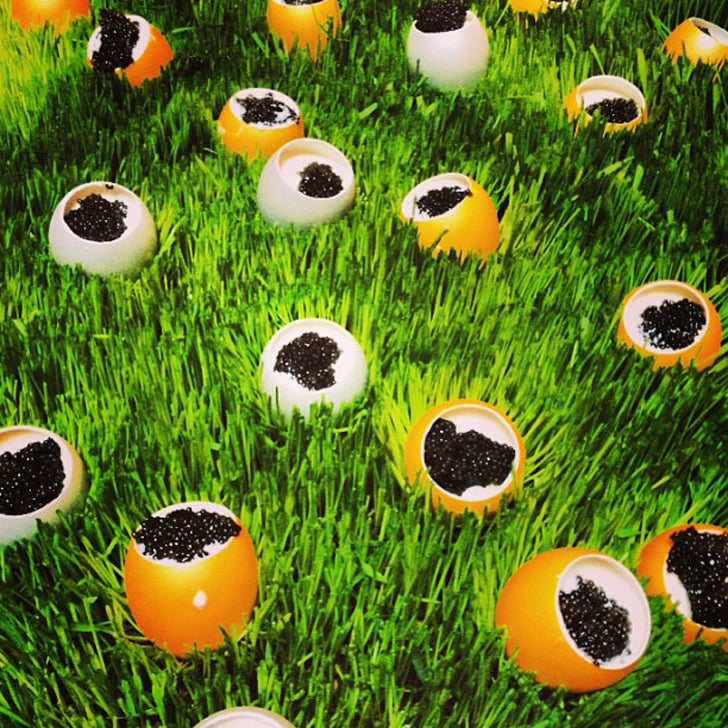 Pebble Beach doesn't hold back when it comes to the delicacies. In fact, an exorbitant number of dishes are stuffed with caviar.
Source: Instagram user heidieatsalot [10]
Literally Stuffed
Case in point: this caviar-stuffed sturgeon that shocked and wowed festivalgoers.
Source: Instagram user chefthebuilder [11]
Celebration of NorCal and Spring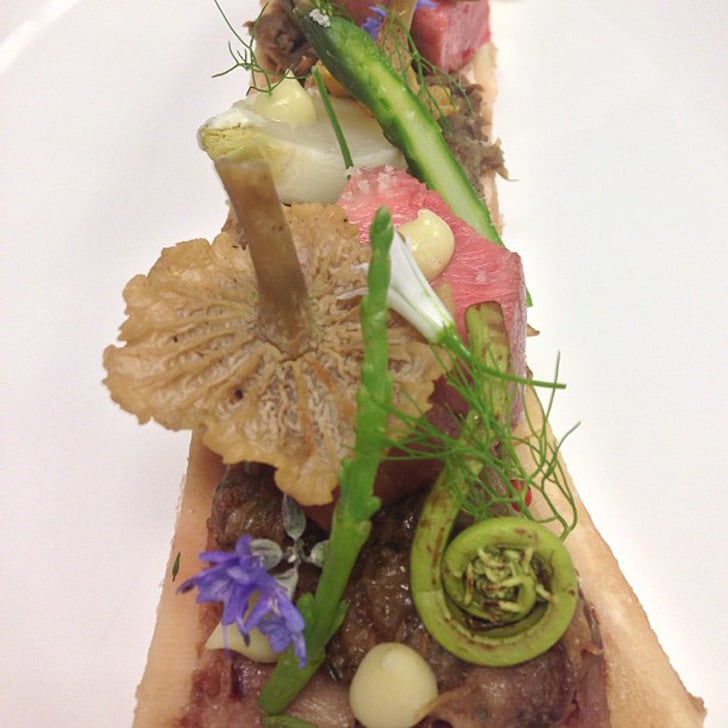 The festival isn't in the dead of Winter or the heat of Summer. It falls in perfectly temperate Spring, and the lush produce indicates the season. This bone marrow dish is topped with foraged vegetables like stinging nettles, sea asparagus, mushrooms, and chive blossoms. Only in NorCal, my friends.
Source: Instagram user oneofmanypatels [12]
Celeb-Chef Sightings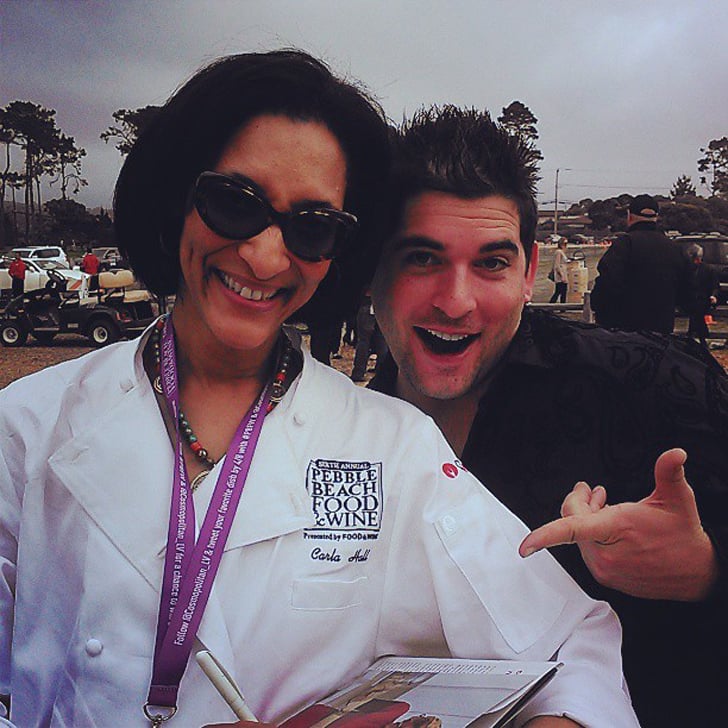 OK, there are a few celebrity chefs — like Carla Hall of ABC's The Chew — floating around the festival grounds. Usually they are quite happy to partake in photo ops and sign autographs.
Source: Instagram user darion831 [13]
Chic Festivalgoers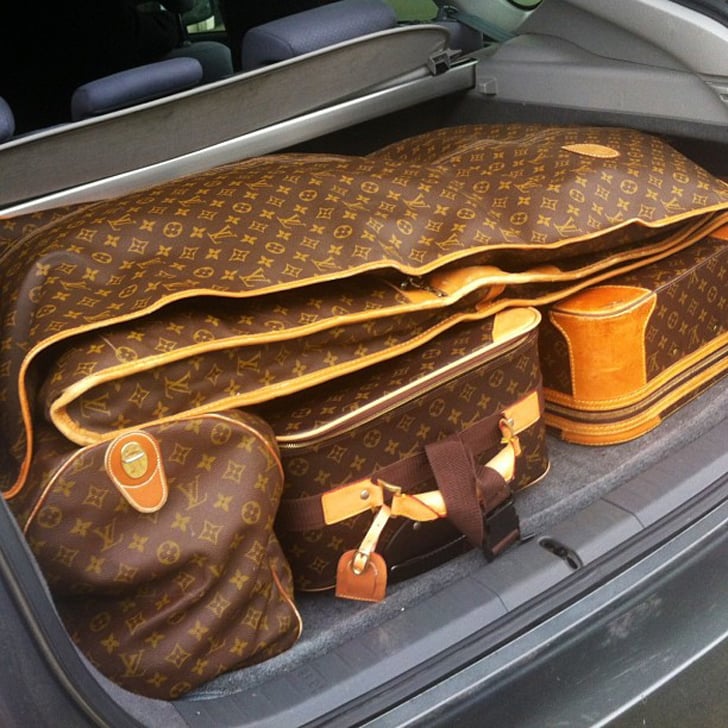 This festival isn't a riotous, overcrowded affair. Tickets and lodging costs an upwards of $4,750 per person.
Source: Instagram user curiousmikie [14]
The Grand Tasting Tent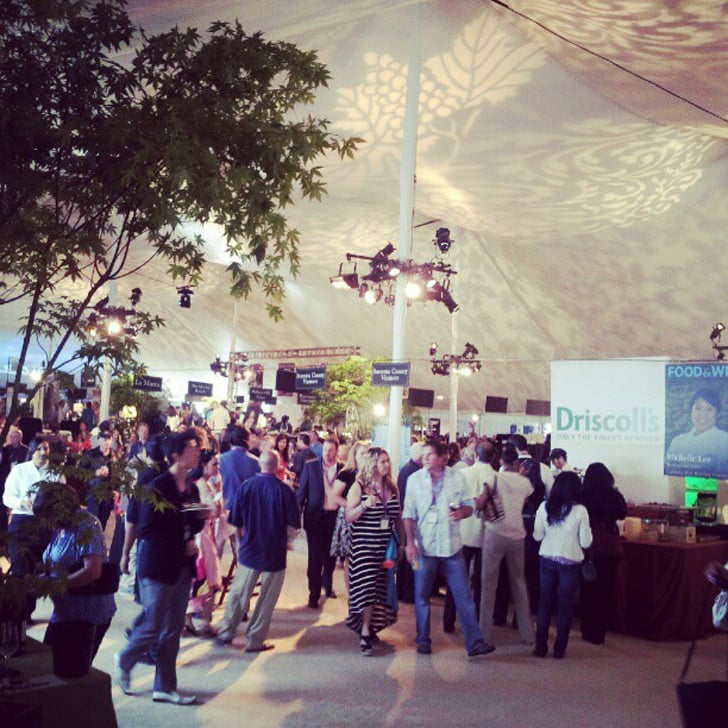 A large white tent is set up in front of the beachfront. Inside, it's a mecca of fine wines and dishes prepared by top chefs.
Source: Instagram user chefthebuilder [15]
Opportunity to Try New Things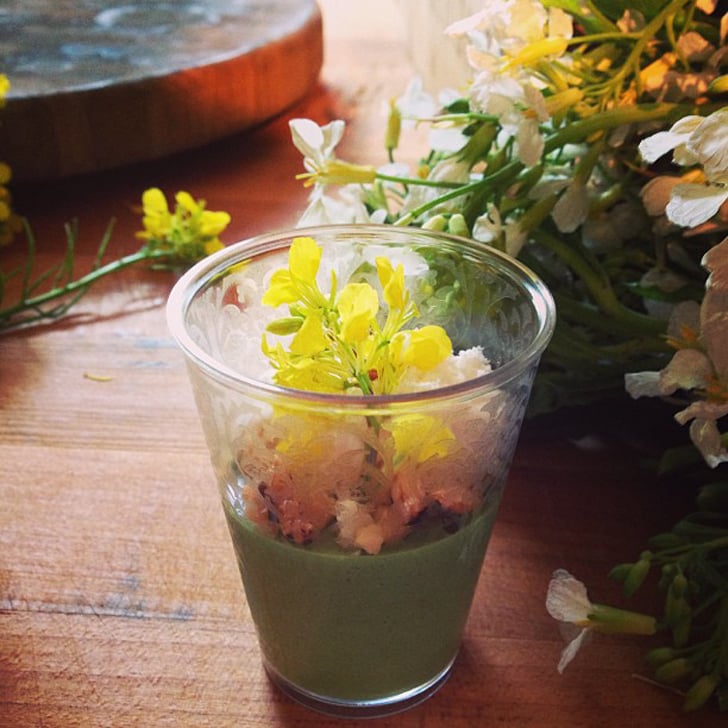 Ever had stinging nettle bavarois (Bavarian cream)? Pebble Beach affords you the opportunity to try inventive and unusual creations.
Source: Instagram user montagebh [16]
. . . And Play With Your Food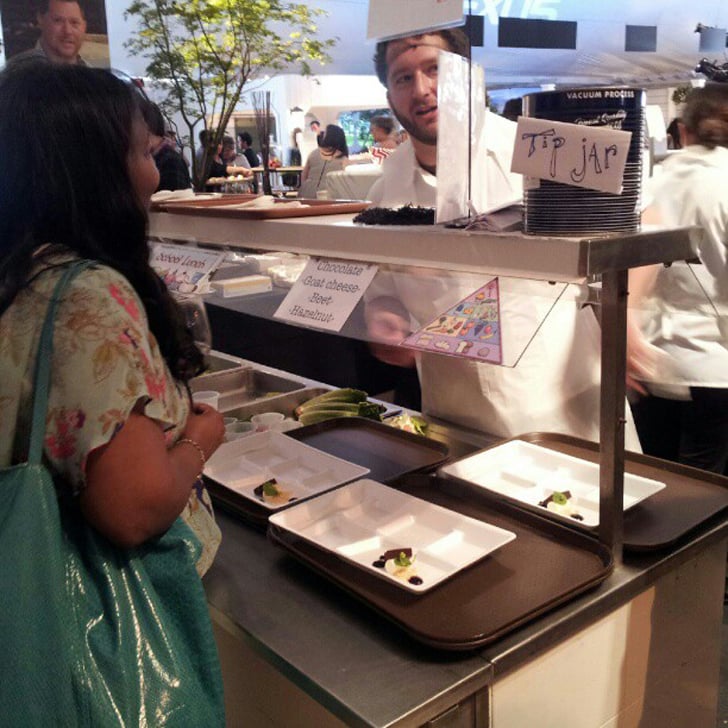 This creative pastry chef served his dessert on cafeteria trays like a lunch lady.
Source: Instagram user chefthebuilder [17]
Dine Well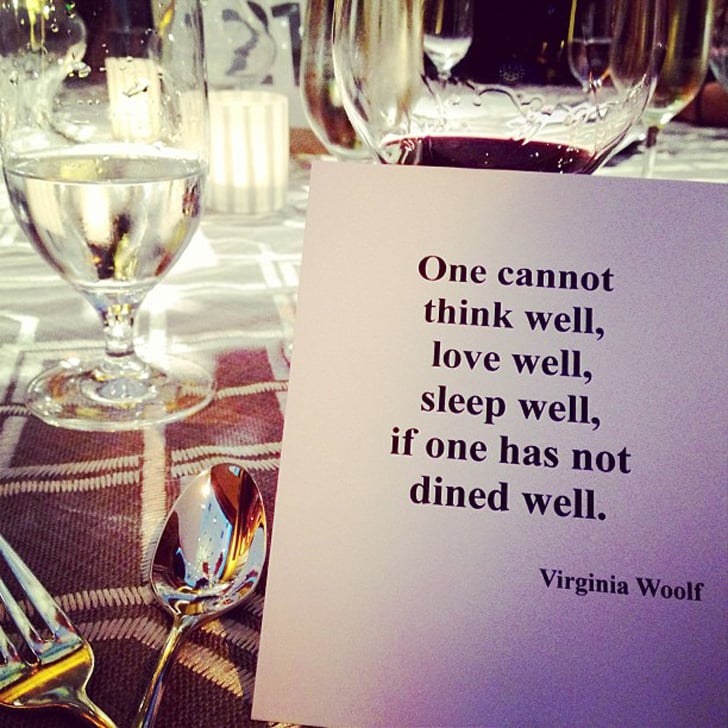 Beyond the festival tent, cooking demos, and wine lectures, there are sit-down suppers with food for thought.
Source: Instagram user lesleyla [18]
Cool Swag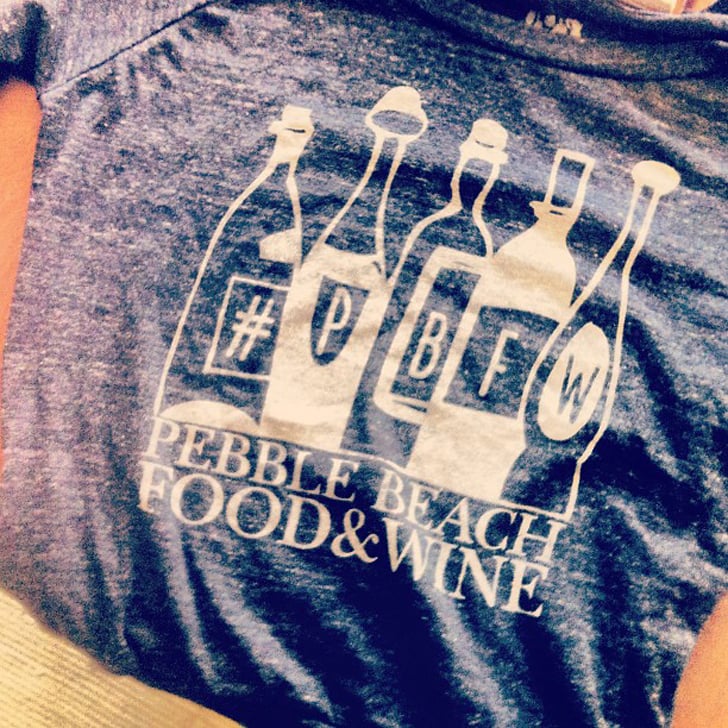 It's no secret that we love Flavour Gallery [19]'s ultrasoft apparel. The company designs pretty much every food festival's swag these days, and I can't wait to see what cool, hashtagged designs they come up with for this year's #PBFW.
Source: Instagram user beccapariser [20]
Need We Remind You of the Views?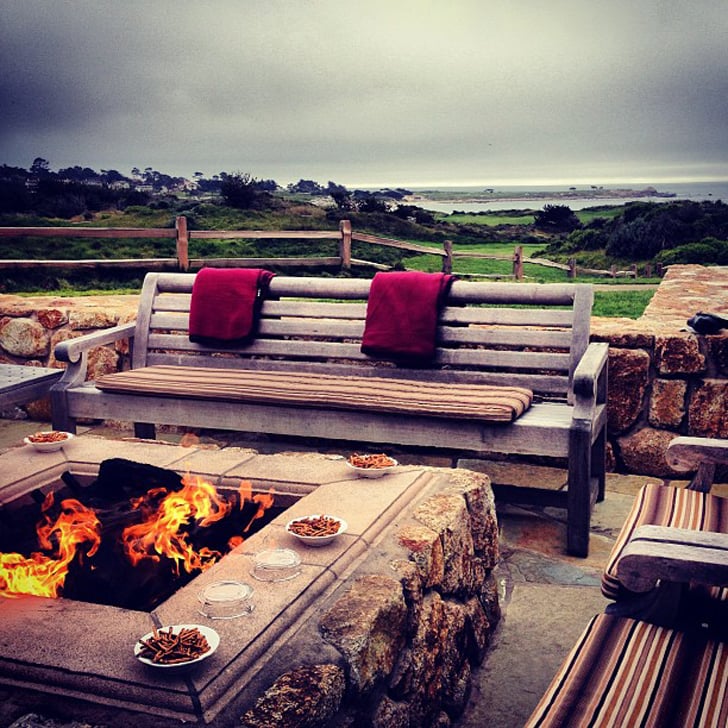 But let's return to the locale. If the Pacific fog rolls in, there will be fire pits and blankets to keep you warm.
Source: Instagram user heidieatsalot [21]
Waves Crashing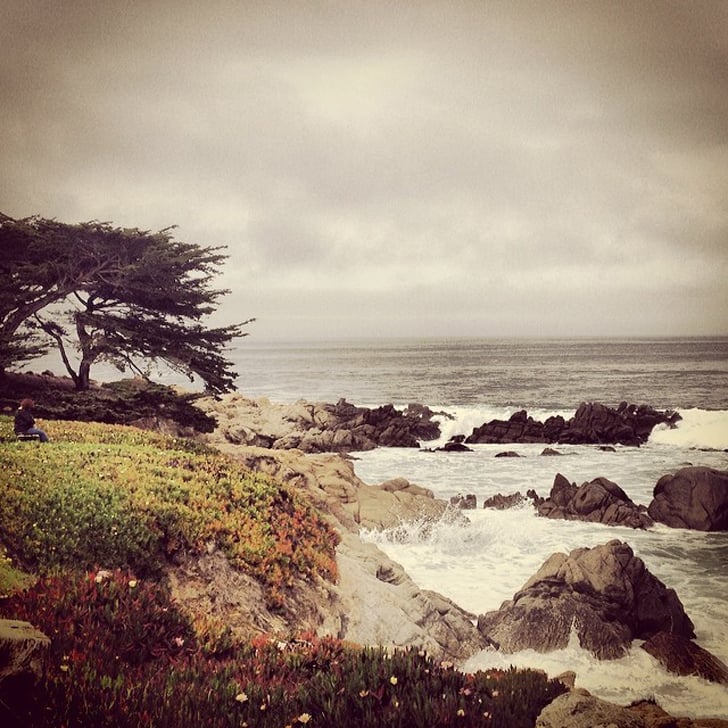 An overcast day still manages to look inviting in these parts.
Source: Instagram user erinmalatesta [22]
Cheers!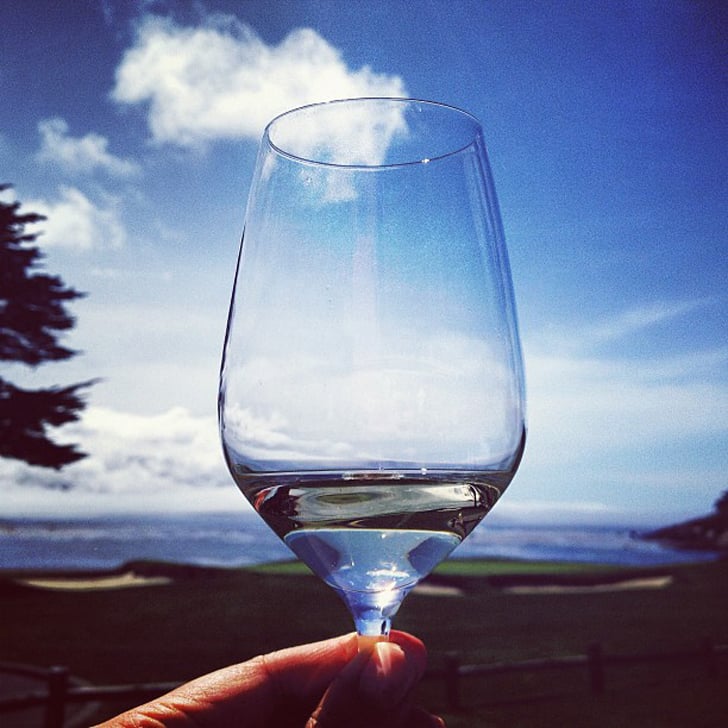 At PBWF, it's unlikely your wine glass will ever be empty.
Source: Instagram user alexeatsgreen [23]