At Pebble Beach Food & Wine [1], chefs from around the country showcase rare ingredients and never-before-seen cooking techniques. It's an opportunity to see and taste foods you wouldn't necessarily order off a menu — like lamb-neck shawarma. These food trends, from adult grilled cheeses to the resurgence of terrines, caught our attention and should be making appearances on more menus across America, if they haven't already.
Crazy-Flavored Crackers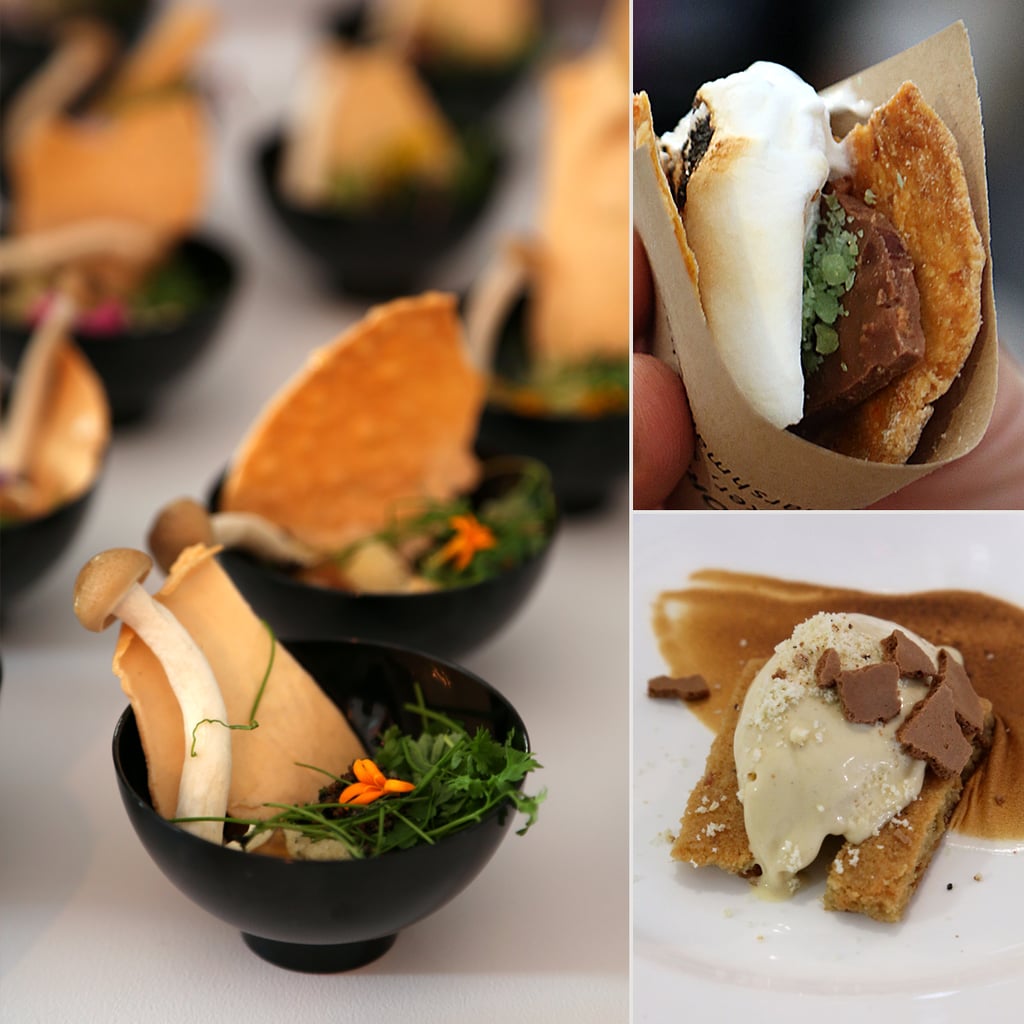 Modernist chefs love to call a dish by a familiar name to play with the diner's expectations. In this case, chefs created thin, crispy "crackers" out of unusual ingredients. Bart Vandaele inverted the classic cheese dip and crackers with his cheese crisp and cracker dip. Joe's Stone Crab [2] dehydrated lobster to form the cracker in the lobster s'more. And Joseph Lenn of Blackberry Farm [3] crumbled crispy chocolate mousse over his toasted marshmallow ice cream.
Adult Grilled Cheeses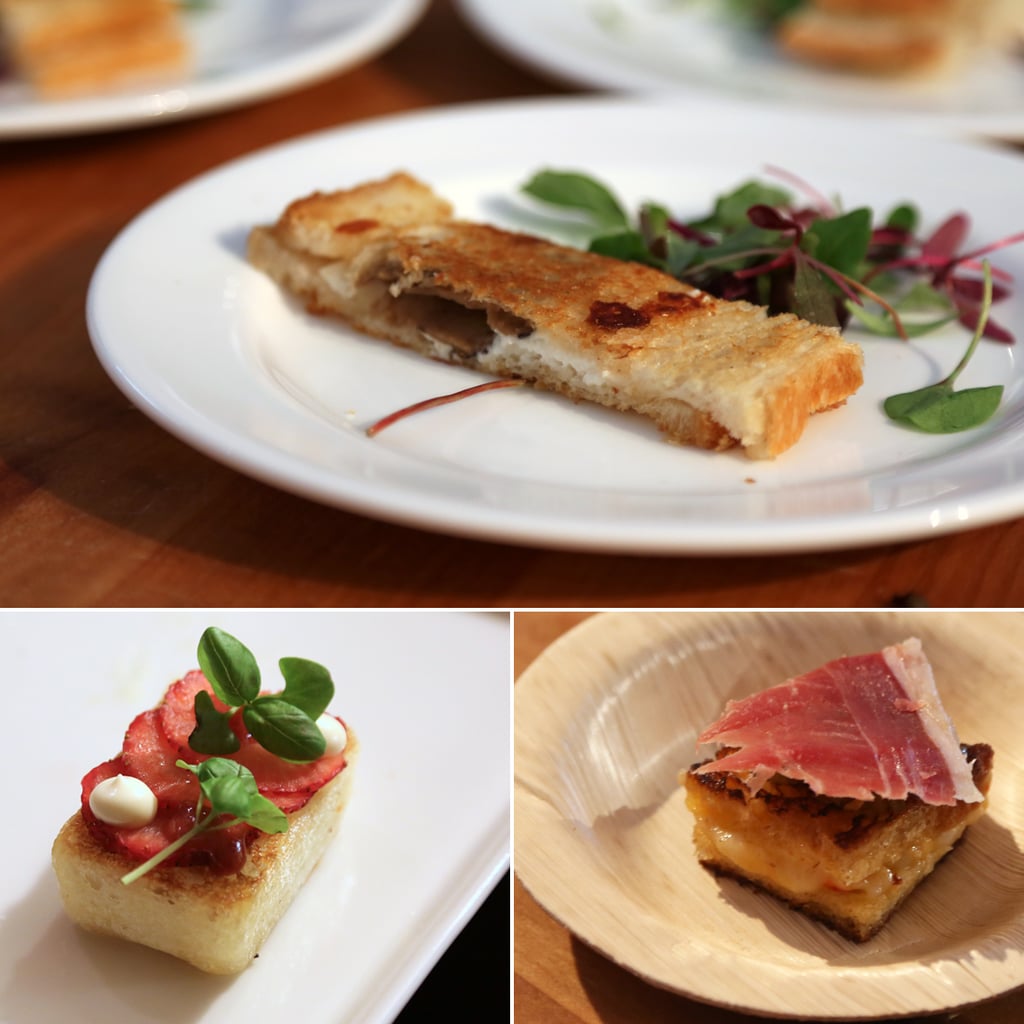 The variations of the humble grilled cheese are boundless, and chefs know people love a good play on a comfort food. Chef Cindy Pawlcyn of Mustards Grill in Napa [4], CA, stuffed Cypress Grove Truffle Tremor cheese and truffles in her adult grilled cheese. Tyler Florence filled a grilled CO2-innoculated biscuit with an oozing slice of Humboldt Fog and garnished it with strawberries. And Linton Hopkins of Restaurant Eugene [5] topped a pimento grilled cheese sandwich with bread and butter pickles and shaved country ham.
Charcuterie Resurgence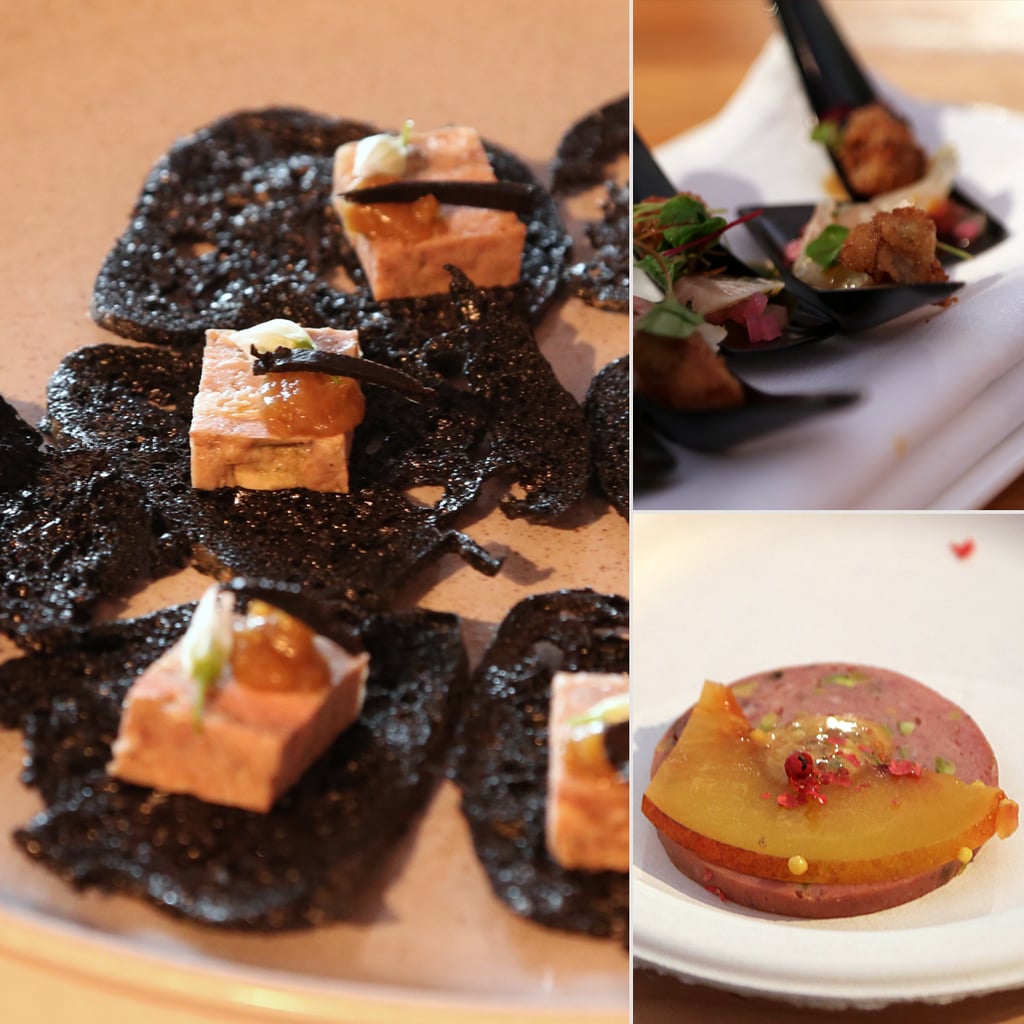 Terrines, head cheese, and bologna — these charcuterie items may have gone out of style for a time, but chefs are modernizing them to make them more appealing to today's diners. Chef John Cox of Sierra Mar at Post Ranch Inn [6] played up the retro vibe with his '60s-inspired "burnt toast and spam" made with smoked duck terrine and ink-dyed toast. William Burns of Moody's Bistro [7] in Truckee, CA, fried up head cheese inside of a croquette. Robbie Wilson of Mattei's Tavern [8] in Los Olivos, CA, created a craveable bologna from duck and served with bread and butter peaches and duck-fat mayo.
Neck-Up Meats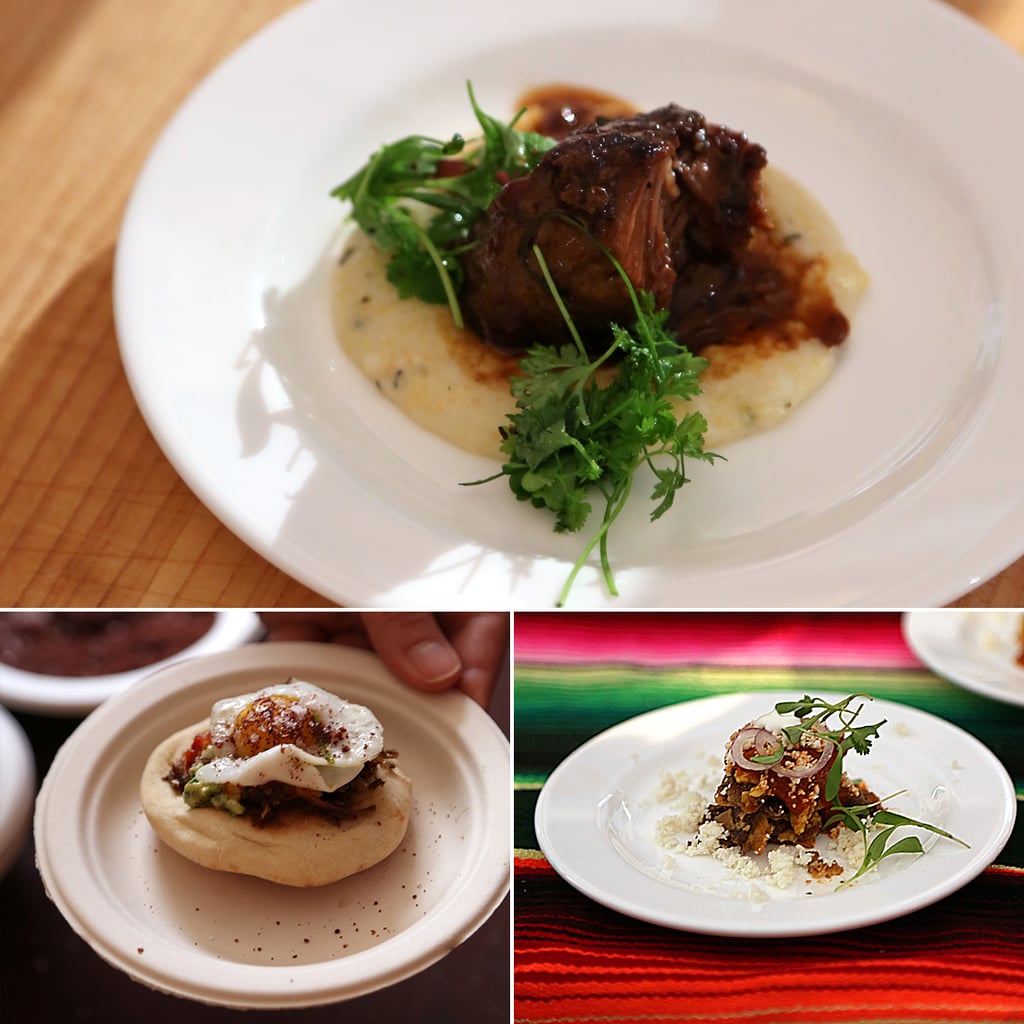 Americans are finally beginning to appreciate the luscious meat found in the neck, cheeks, and heads of animals. Of all the trends, this one had the most prominence at the festival. Fabio Viviani served a Chianti-braised pork cheek. Jeff Weiss of Jeninni Kitchen and Wine Bar [9] shared an outrageously tender smoked lamb-neck shawarma. Chef Ray Garcia woke up the hungover crowd with his pig's head chilaquiles. In the end, y'all, meat is meat!