Peeps Cake Picture
Savory Sight: Peepcake!
Still wrangling with Easter leftovers, like extra Peeps? Get inspired by eatswimshop's springtime Peepcake — genius!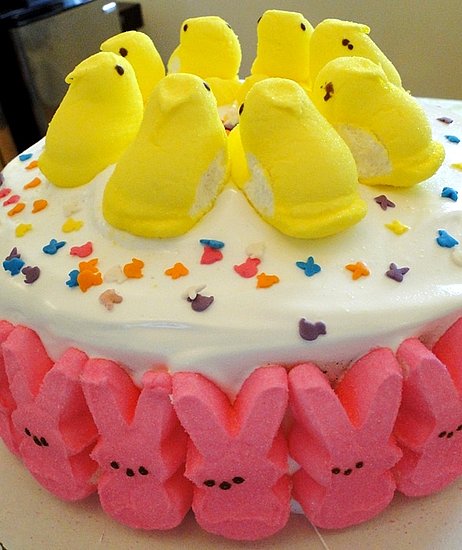 I love Peeps, and a friend of mine really wanted me to make a Peep cake that included actual Peeps (as opposed to a cake that looks like a Peep). I decided to do a two-layer yellow cake with seven-minute frosting... I put Peep bunnies between the two layers and around the outside, and did a starburst-type pattern with Peep chicks on top.
I was really happy with how it turned out! If you want to make one, I have all the details at Eat. Swim. Shop.
Have your own springtime dessert to share with us? Be sure to upload it in our Savory Sights group in the YumSugar Community!