The Perfect Recipe For a Perfect Brunch in Bed Experience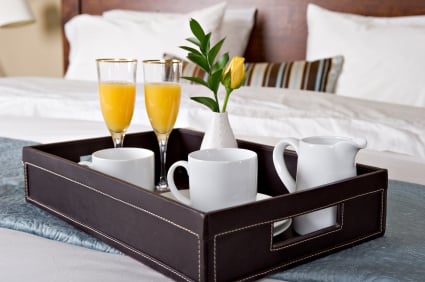 Arguably the best part about the weekend is getting to enjoy a leisurely brunch. But what could be better than brunch, you ask? Brunch in bed, of course! As implied by the name, a great brunch in bed starts with a comfortable mattress. The new TEMPUR-Simplicity™ mattress offers the signature Tempur-Pedic comfort and contouring support at a price that will still afford you to indulge in champagne for those mimosas.
Find out more about the TEMPUR-Simplicity™ mattress here, and just in time for the weekend, check out the brunch recipes from YumSugar.