Pictures of Fifth Floor's Sommelier Luncheon at SF Chefs
Lunching With the Bay's Best Sommeliers
Like us on Facebook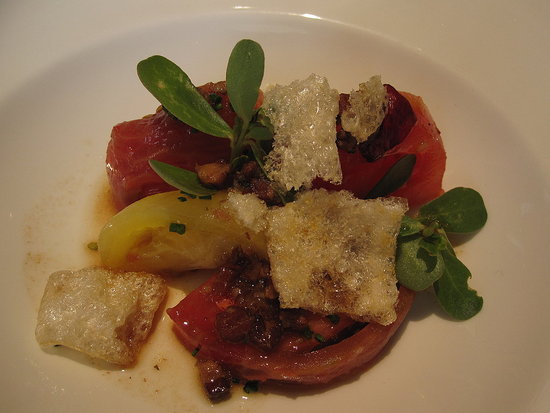 One of the highlights of the SF Chefs festival was a special lunch hosted by Kendall Jackson at the Fifth Floor. The winery invited some of the Bay Area's top sommeliers, like

Shelley

Lindgren of SPQR and A16, to enjoy the meal. Each sommelier sat at a different table and led us diners through the five-course meal. It was informative but fun, and I loved hearing about how my master sommelier, Jesse Becker, got his start.
To take a look at the food and the wine, browse my photos after the jump.