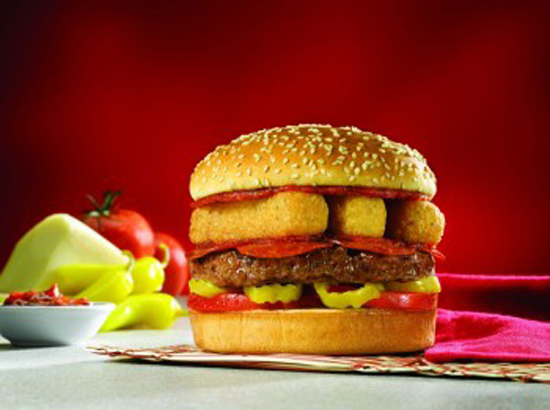 If the
world's largest burger
[1] wasn't too much for you, maybe you can appreciate the newest addition to the burgerverse.
Grub Street
[2] reports that casual chain
Red Robin
[3] has created a breakthrough called the Wise Guy Burger, which consists of a burger patty, marinara sauce, pepperoni slices, peppers, tomatoes, and yes, mozzarella sticks. Although they say it "just seems wrong" to go there, as a lover of
The Palin sandwich at Ike's
[4], I must respectfully disagree. Is it something you'd try?
Source [5]