It's Popcorn Time!
It's Popcorn Time!
ADVERTISEMENT ( more slides)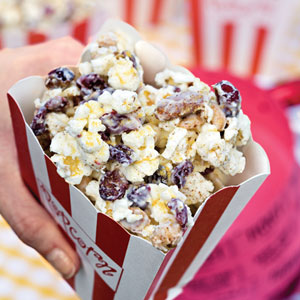 October is
National Popcorn Month
, and there are so many reasons to celebrate. Every October, the kernel harvest signals another year of the air-popped pleasure. Popcorn is indeed one of America's all-time favorite snacks, with over 16 billion quarts consumed each year. That's more than 54 quarts per person! Here, nine popcorn recipes worth munching on.