No matter what age you are, popsicles are always a perfect treat for the Summer. They're incredibly easy to make and require little equipment (you can even make them without special molds). And much like ice cream, the flavor possibilities are near endless. Keep reading for ample inspiration.
— Additional reporting by Nicole Perry
Nutella and Cherry Fudgesicles
Honestly, is there anything better than Nutella? This recipe for cherry-chocolate popsicles [1] combines fresh fruit with everybody's favorite hazelnut spread.
Source: Indigo Scones [2]
Strawberry Rhubarb Lime Pops
Strawberry and rhubarb is pretty much a no-fail combination, so just add a dash of lime for tangy, fruity ice pops [3].
Source: She Likes Food [4]
Mango, Cardamom, and Coconut Popsicles
Mango, cardamom, and coconut popsicles [5] are like an Indian lassi in frozen form.
Source: A Cozy Kitchen [6]
Strawberry Red Wine Popsicles
A strawberry wine pop [7] will not only cool you down but also get you good and buzzed.
Source: Pastry Affair [8]
Yogurt Jam Pops
These yogurt popsicles [9] are jam-packed with, well, jam! Don't let their layered look intimidate, this easy recipe will walk you through the simple technique.
Photo: Sarah Lipoff
Corona Popsicles
What could be better for the beach than frozen cerveza? Corona popsicles [10] practically scream Summer.
Source: Live Love Pasta [11]
Strawberry Peach Popsicles With Amaretti
Take strawberry peach pops [12] from ordinary to unexpected with the addition of crunchy amaretti cookies.
Source: Top With Cinnamon [13]
Piña Colada Popsicles
If you like piña coladas and getting caught in the rain, pineapple coconut pops [14] might be the recipe for you.
Source: Little Ferraro Kitchen [15]
Root Beer Float Pops
Bring a taste of the ice cream parlor home with glorious, root-beer-float inspired popsicles [16].
Source: How Sweet It Is [17]
Key Lime Pie Popsicles
Get your key lime pie fix without turning on the oven — a major bonus on hot days — by savoring a key lime pop [18] that mimics the zesty custard pie right down to the graham cracker crust.
Photo: Lauren Hendrickson
Spicy Coconut Lime Pops
These coconut lime popsicles [19] might look mild and unassuming, but they bring the heat, thanks to a dash of cayenne.
Source: Kitchenette [20]
Oreo Cheesecake Popciscles
This sweet treat [21] combines the best qualities of three desserts: the refreshing chill of ice cream, the sweet richness of cheesecake, and the tasty crunch of an Oreo cookie.
Source: Honey and Figs [22]
Cherry Lambic Beer Pops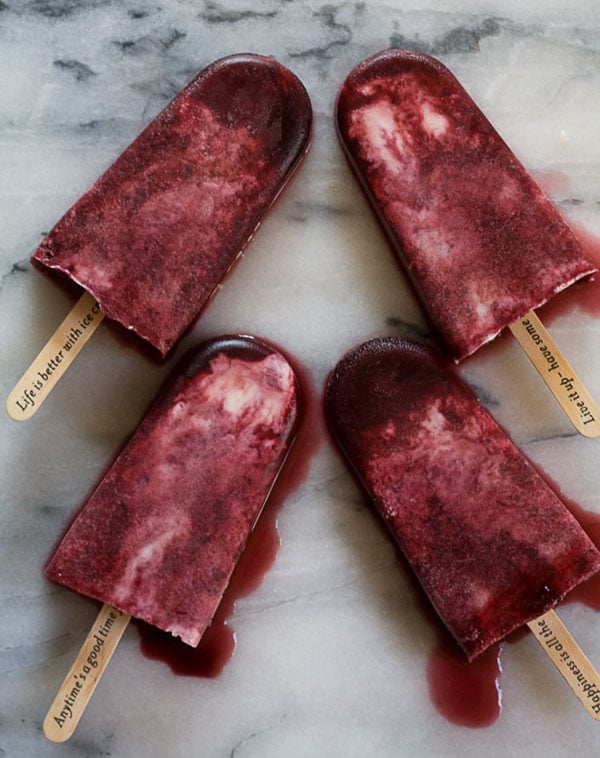 Cherry lambic — a sour, fruity Belgian beer — gets blended with cherries and cream for an adults-only ice pop [23].
Source: A Cozy Kitchen [24]
Watermelon Strawberry Mint Pops
Already a Summer classic, watermelon becomes an even better way to beat the heat when frozen into a yummy popsicle [25]!
Photo: Jenny Sugar
Greek Yogurt Popsicles
Red, white, and blue berry pops [26] made with creamy Greek yogurt are patriotic as well as pretty.
Source: Damn Delicious [27]
Limoncello and Lime Popsicles
Limoncello is delicious on its own, but even yummier in popsicle form. Paired with lime, for adding tang, limoncello popsicles [28] are mighty enticing.
Source: Technicolor Kitchen [29]
Avocado Green Tea Pops
Tea isn't exactly Summer-weather friendly (unless it's iced), but it can certainly be present in your desserts, like in avocado green-tea pops [30].
Photo: Lizzie Fuhr
Lychee, Coconut, and Lime Popsicles
Sweet coconut, lychee, and lime popsicles [31] are almost as relaxing as a tropical vacation.
Source: Wallflower Girl [32]
Hot Cocoa Pops
These yummy hot cocoa popsicles [33] don't leave off any detail; they're even studded with mini marshmallows, like the drink.
Source: Pastry Affair [34]
Fresh Fruit Popsicles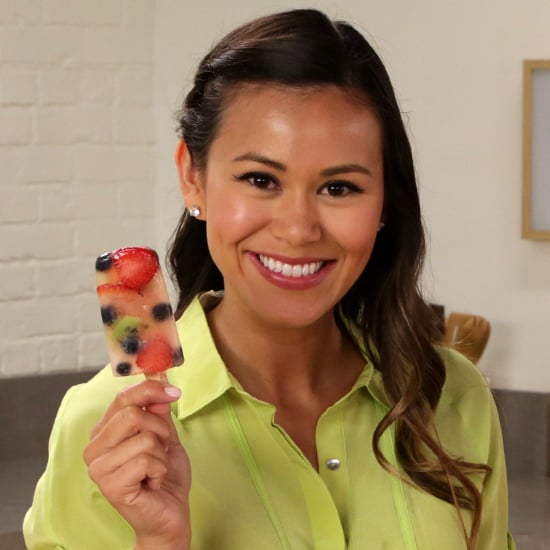 Fresh fruit chunks add texture and flavor to popsicles, and make the pops extrapretty. Watch the video to learn a few tricks — many of which will come in handy for other popsicle recipes — and then enjoy these refreshing sweets.
Roasted Berry and Honey Yogurt Pops
These roasted berry yogurt pops [35] are as eye-catching as they are tasty.
Source: Cookie and Kate [36]
Peanut Butter and Chocolate Pops
Like a frozen buckeye [37], these chocolate peanut butter pops [38] satisfy with their rich texture and sweet flavor.
Photo: Lauren Hendrickson