Potatoes are a starch available year-round, but with rutabagas, turnips, parsnips, and yams taking root, there's no better time than now to enjoy the good old spud as well. How should you use them? Well, if you had more than enough mashed potatoes [1] over Thanksgiving, try eating potatoes a different way. Here are a bunch of our favorite ideas.
Elevate your potato salad.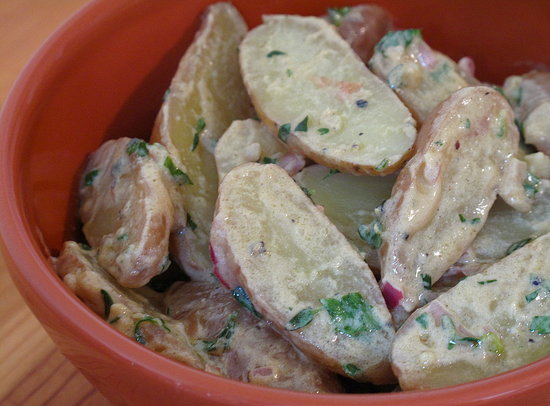 With its sherry vinegar-and-Dijon-dressing, this bistro-style potato medley [2] is a sugar-free, gluten-free, vegan class act.
Don't forget the skins; they're the best part.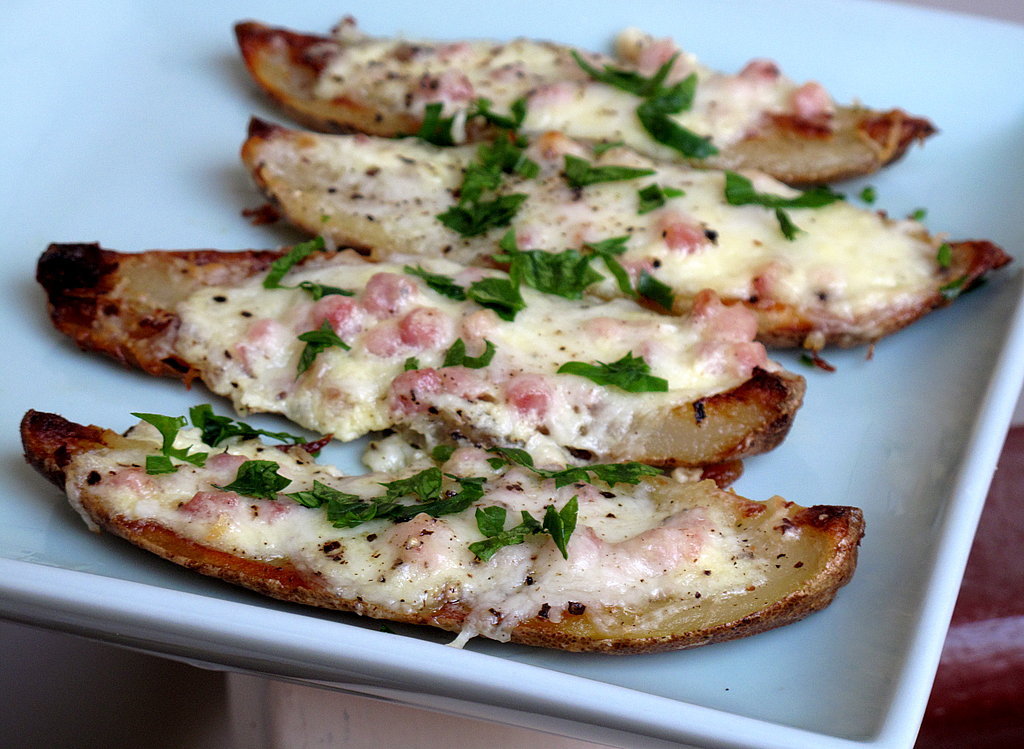 If you don't eat potato skins, then you're wildly missing out. Make sure you enjoy the most flavorful (and nutrient-rich!) part of the plant by scrubbing and washing it well. Want to give it a dip in some savory goodness? Try out our recipe for carbonara potato skins [3].
Holiday time is latke time.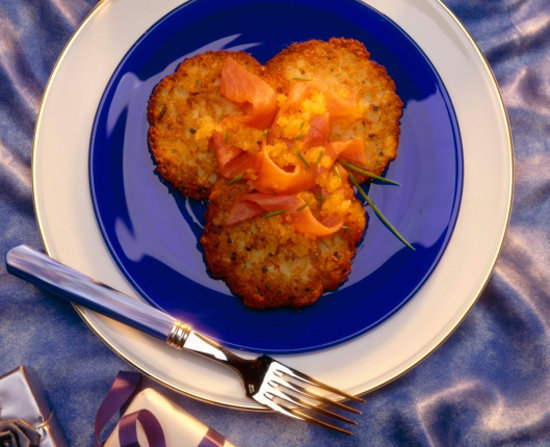 The holidays are begging for a platter full of latkes [4], or freshly grated potato pancakes. Never made them before? That's OK, because we've got plenty of pointers for getting them perfect [5].
Stuffing: it's not just for bread anymore.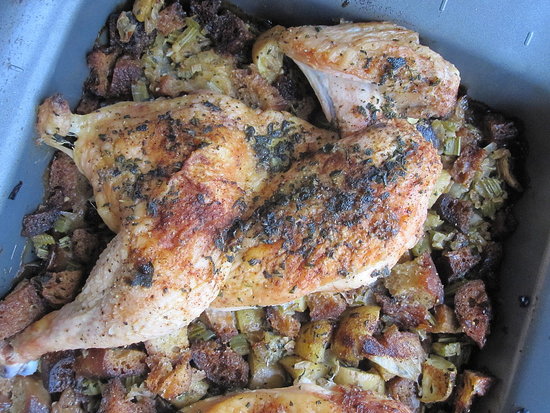 Forget glutinous grains and make potato the stuffing star [6]. Layer it under chicken or turkey while it roasts, and let the drippings infuse the spuds with fat and flavor.
Make a great gratin.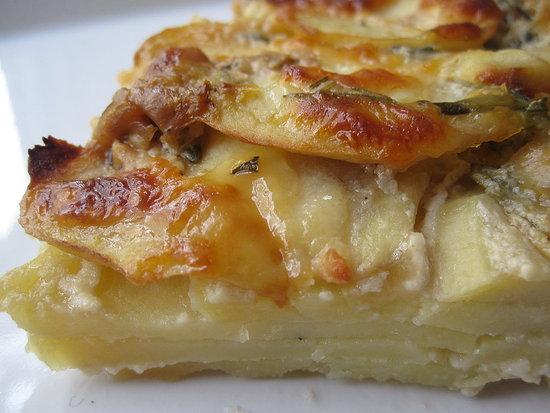 Indulge in a cheesy carbohydrate love affair every time you bite into this herbed potato gratin with roasted garlic and manchego [7]. Or, check out more tempting gratin dishes [8]; they're best for large, make-ahead meals.
The second time's the charm.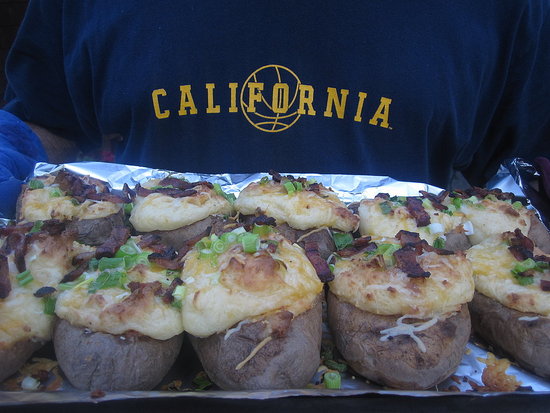 Bake potatoes, then mash them together with cheddar, bacon, scallions, and — keep an open mind, now — Velveeta. Then, bake these babies a second time [9] to make them richer, fluffier, and more sumptuous than ever.
You say potato; I say frittata.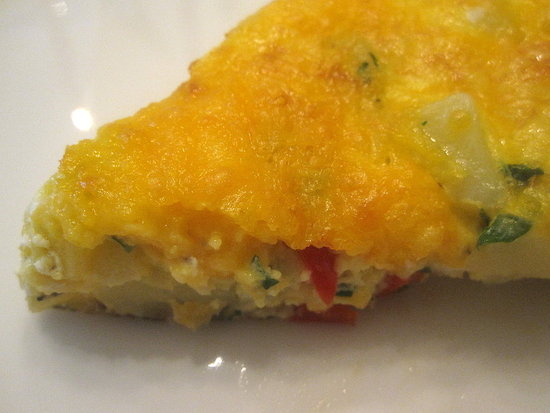 The eggy frittata is a foundation of brunch, but add potatoes [10], and you've got a dish that's substantial enough to be a weeknight dinner.
Hash it out.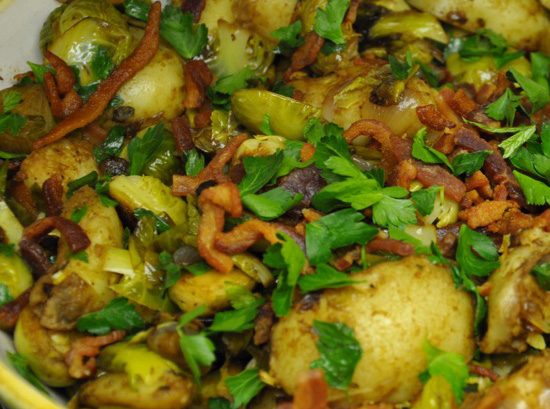 Skillet-fry fingerling potatoes [11] as you would home fries with bacon and brussels sprouts for a seasonally appropriate side.
Chowder down.
Potatoes are the touchstone of popular chowders like the New England clam version [12] pictured here. Want to make them the star? Highlight the humble spud in a potato-cheddar version [13], nuanced with Spanish paprika and chorizo.
Take inspiration from another country.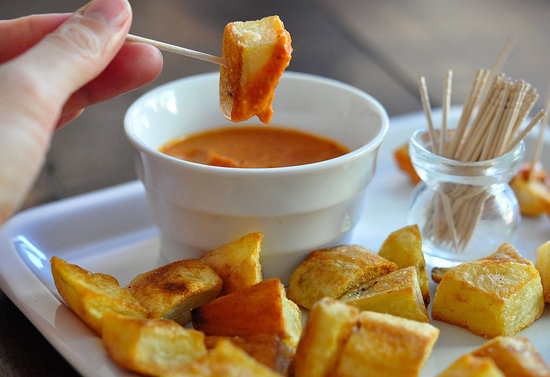 Entrance your palate with potatoes colored by the culture of another country. In Spain, for instance, patatas bravas [14] are roughly chopped and served crisped and homestyle, with a paprika and mayonnaise sauce.