Pumpkin Chicken Chili
Savory Sight: Pumpkin Chicken Chili
Up to your elbows in leftover Thanksgiving turkey? Swap out shredded turkey for chicken in this unconventional chili from sevimel and dig in!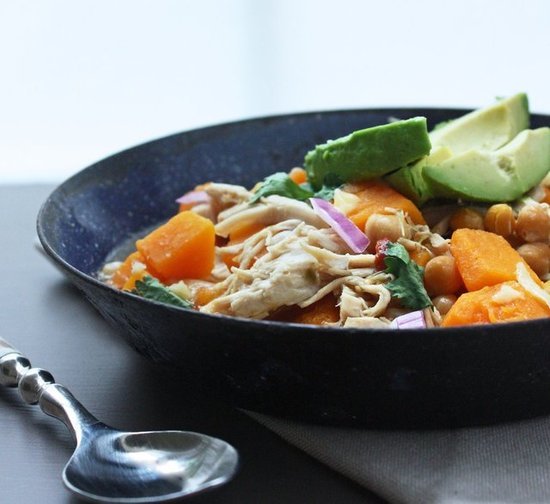 It's a cold and rainy day here, so I thought I'd share this delicious chicken pumpkin chili I made yesterday with you guys! It's not quite as thick as a traditional chili - the liquid is more brothy, but super flavorful. I ate it for dinner last night, again today for lunch, and I'm looking forward to eating it again tonight. That peeps, is the sign of a good chili recipe!

For the whole story (and the recipe), check out her blog, and then be sure to share your food photos through our Savory Sights community group or by starting your own blog. If you're on Instagram, chime in on the conversation with the hashtag #savorysight.