Push Pop-style Cake Shooters
Would You Eat These Cake Shooters?
Like us on Facebook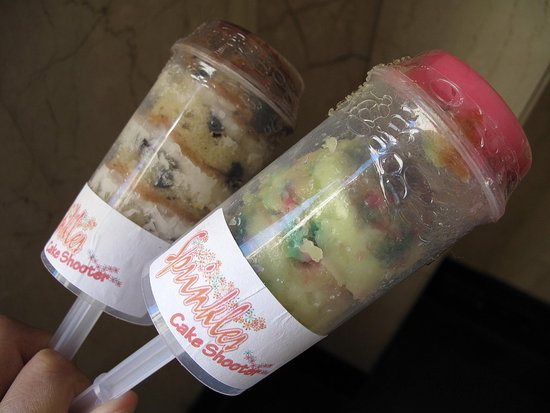 You can almost always find something interesting on the kitchen counter at Sugar headquarters, and on a recent trip to the other side of the office I came across these "cake shooters." They left so much to be desired that I actually found myself intrigued by them. I later discovered that they're actually a popular item that's been catered for the likes of Tori Spelling. Even though the Push Pop-style concept is cool, in the end, I just couldn't get behind the execution. What do you think?