While lunchtime has much potential, in reality it's far too often a rotation of soggy sandwiches, flat-tasting soups, and wilted salads. Avoid midday meal disappointment by preparing a sturdy quinoa salad — many taste nearly as good on the second, or even third, day — to bring with you to work, to school, or on a picnic. Here are a few tasty options.
— Additional reporting by Nicole Perry
Source: Damn Delicious [1], Anna Monette Roberts, Little Ferraro Kitchen [2], Cooking Classy [3]
"Everything" Salad: Quinoa, Raisins, Pine Nuts, and More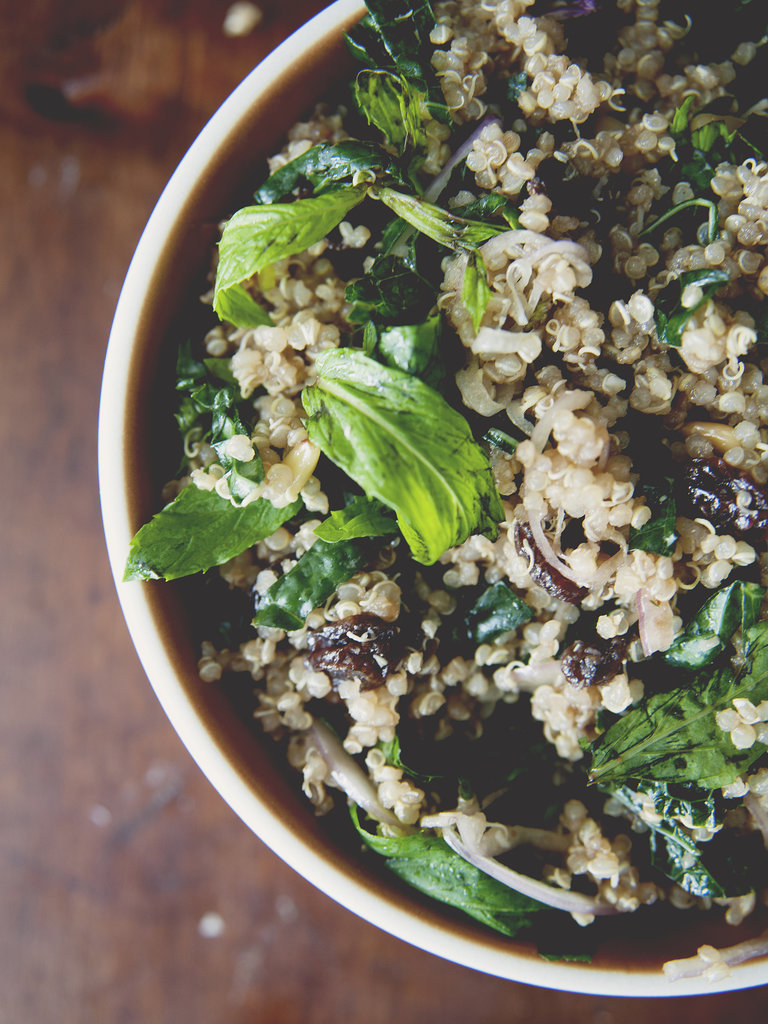 This salad really does have everything! Kale, mint, raisins, pine nuts, parmesan cheese, and other scrumptious ingredients work together to turn your meal [4] into a beautiful orchestra of flavors.
Quinoa Salad With Cherries and Feta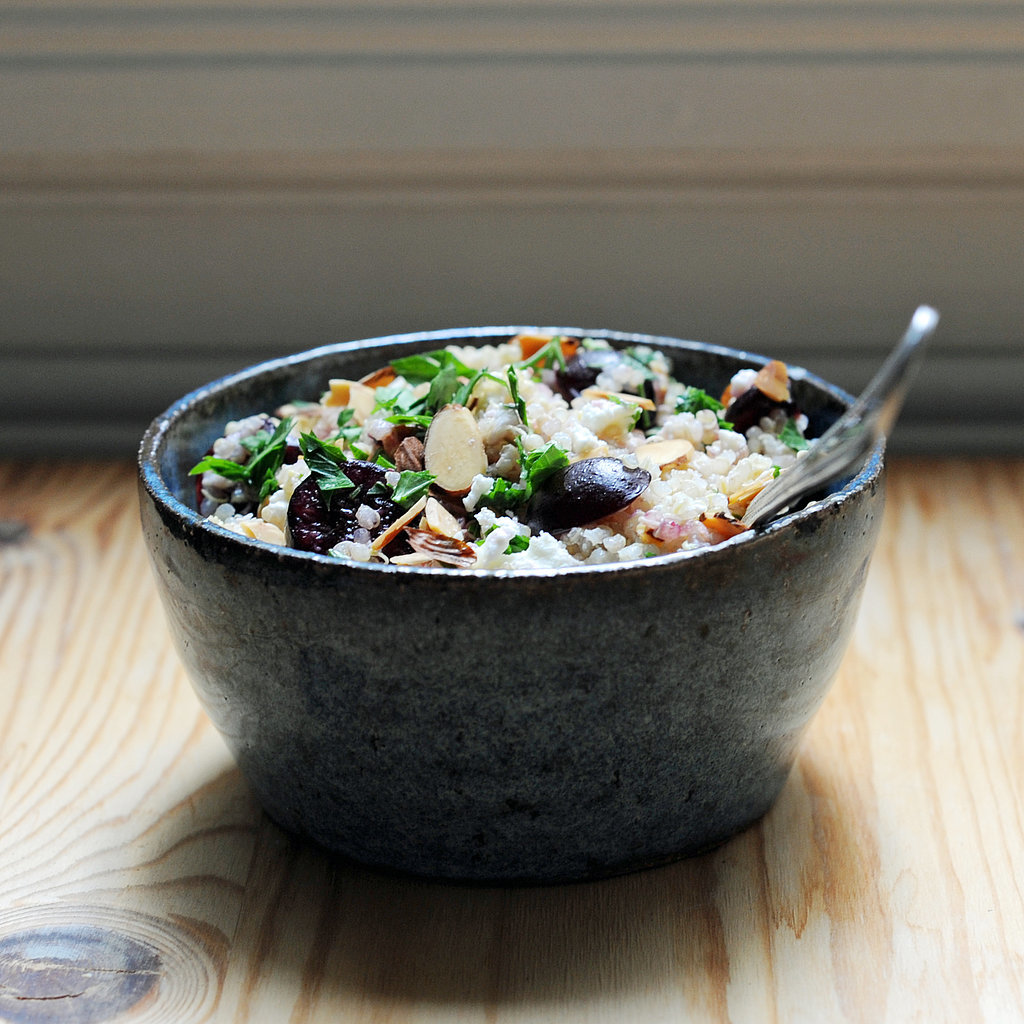 Sweet-tart cherries combine with creamy, briny feta and crunchy slivered almonds in this summertime offering [5].
Photo: Nicole Perry
Quinoa Salad With Pomegranates, Citrus, and Pistachios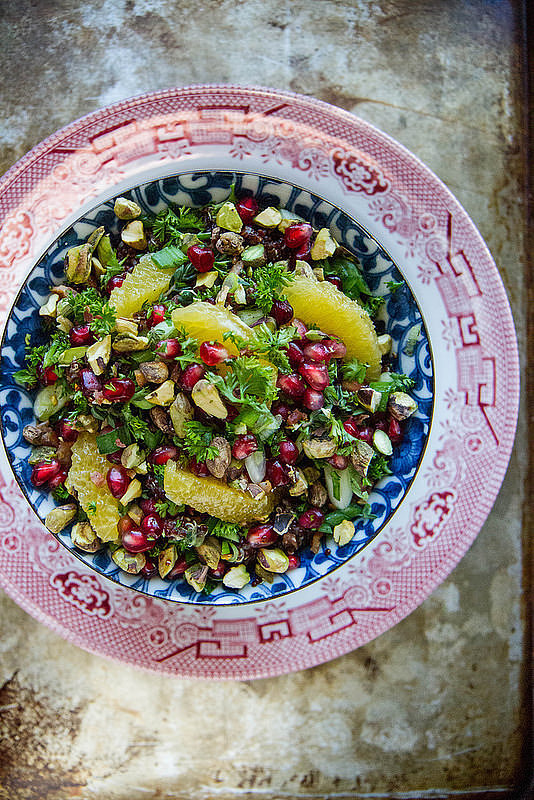 There's plenty to love about this vibrant option [6]: pomegranate arils, pistachios, juicy citrus, and wait for it . . . bacon.
Black Bean Quinoa Salad With Orange Vinaigrette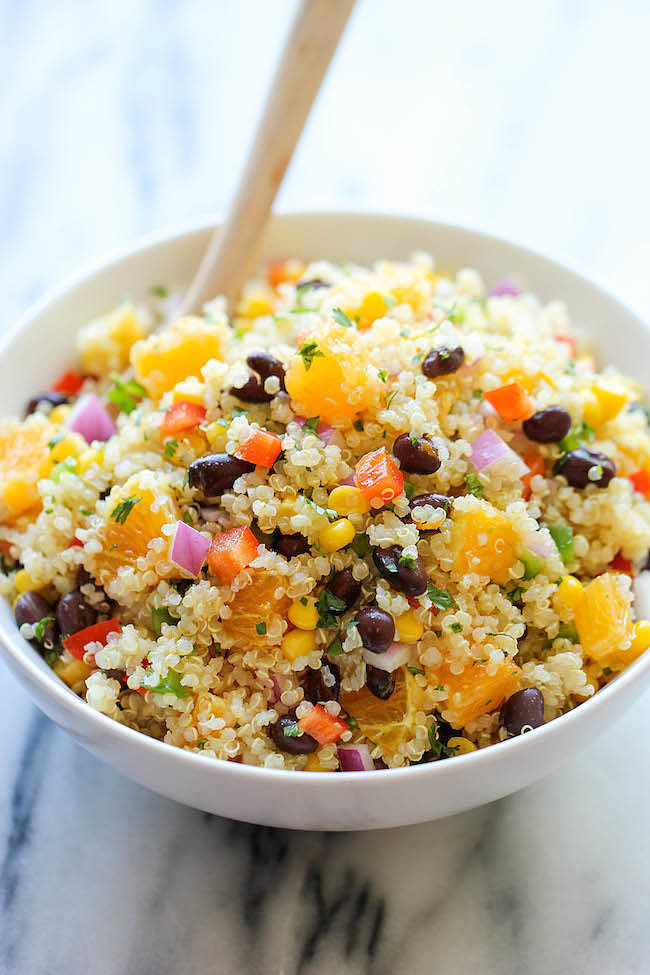 Give your brown-bag lunch a tropical shakeup. This spicy, citrus-dressed black bean quinoa salad [7] is almost as good as taking a trip south of the border.
Kale, Quinoa, and Blueberry Salad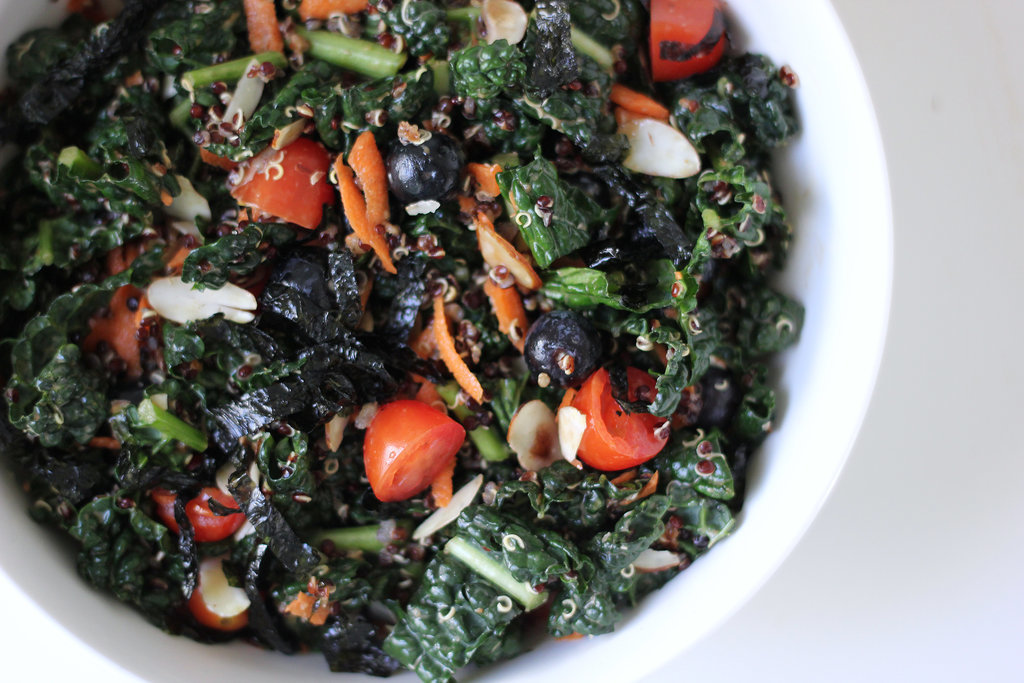 This novel salad [8] incorporates a wide variety of flavors, including seaweed, blueberries, and tomatoes. You'll love getting a taste of both land and sea in one salad.
Photo: Leta Shy
Rainbow Quinoa Salad With Honey-Citrus Vinaigrette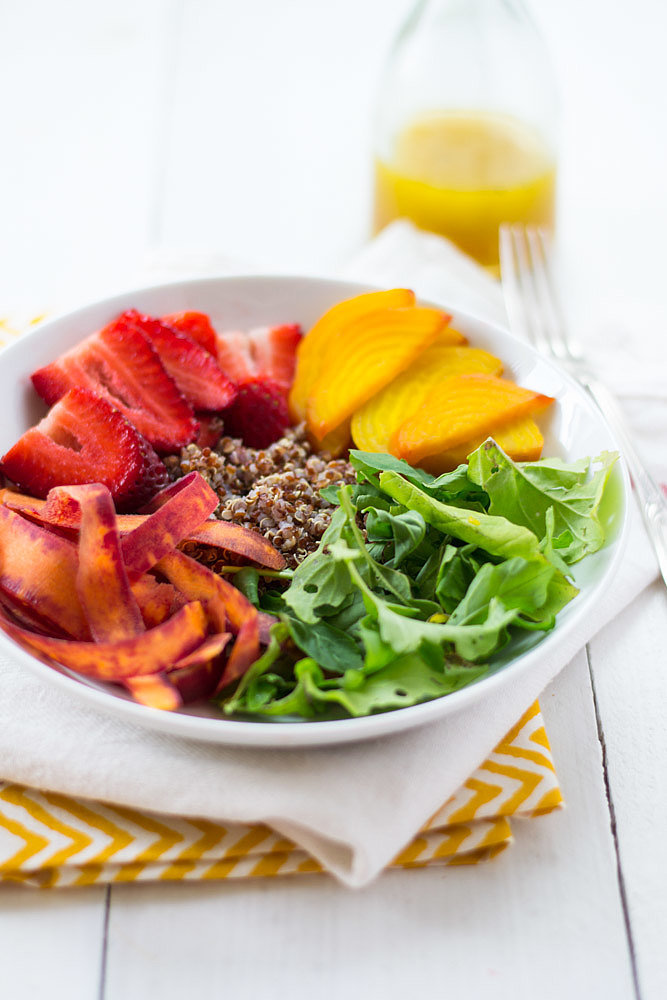 A rainbow in a bowl, this citrus quinoa dish [9] incorporates plenty of fresh produce. Prepare to make your co-workers jealous when you bust this out at lunch, because it smells incredible, looks gorgeous, and tastes great.
Quinoa Tabbouleh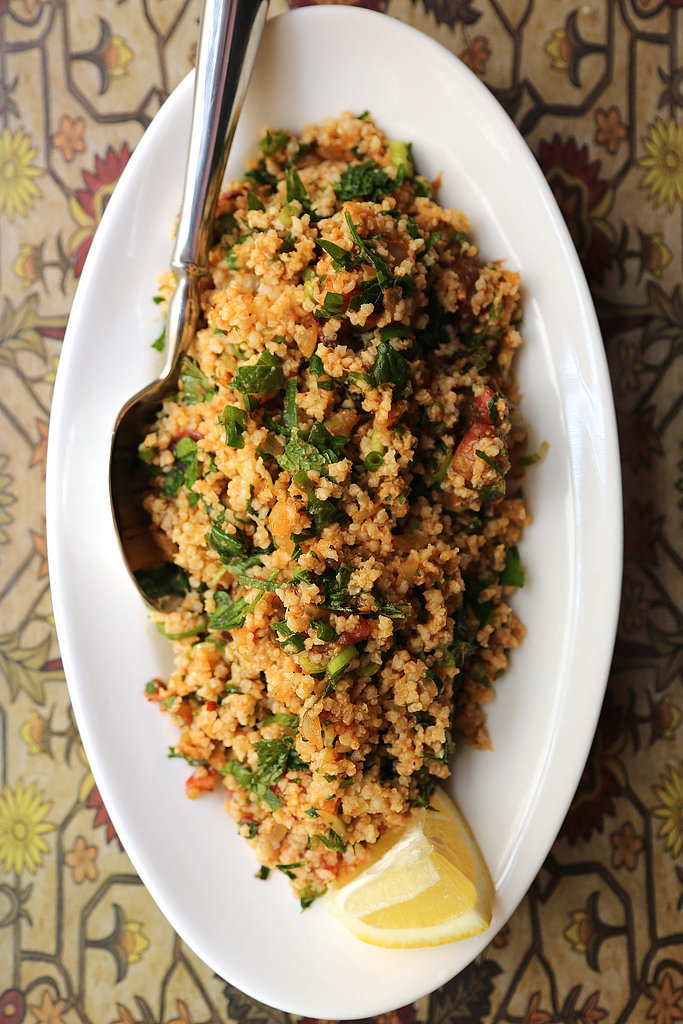 Give tabbouleh — a traditional Middle Eastern salad — a quinoa spin [10] for a lunch to remember.
Photo: Anna Monette Roberts
Pomegranate, Arugula, and Almond Quinoa Salad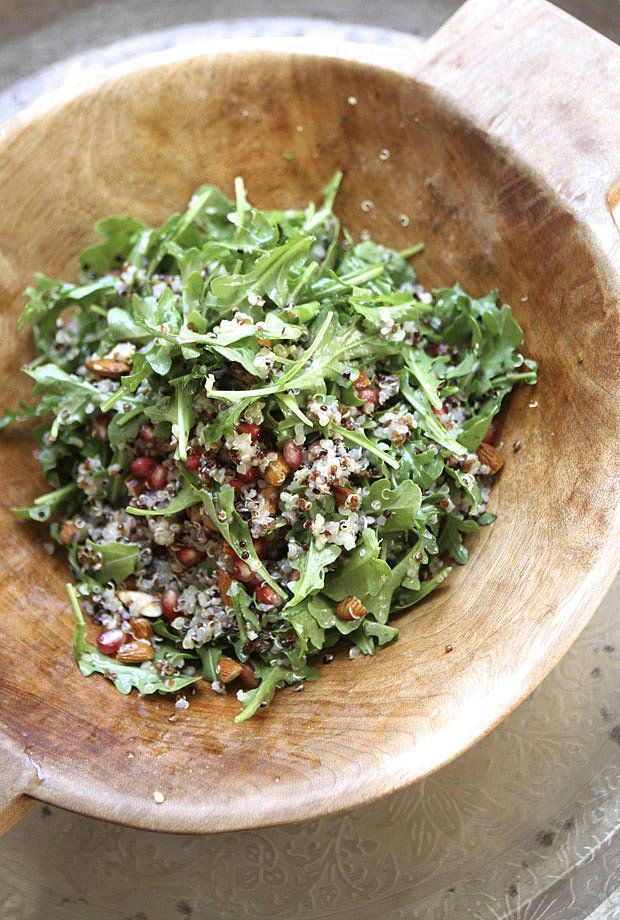 Juicy pomegranate arils, bitter arugula, and nutty almonds [11] add plenty of flavor and visual interest to this quinoa salad.
Ribboned Asparagus and Quinoa Salad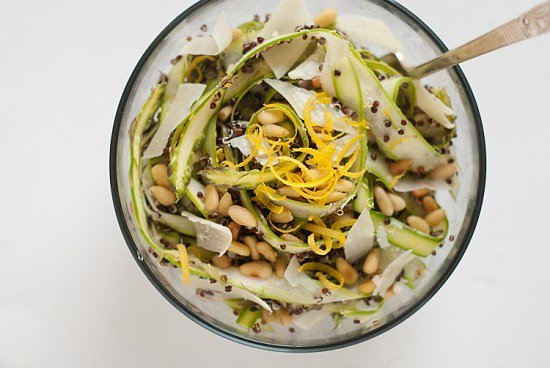 Combine willowy ribboned asparagus with crunchy pine nuts, nutty quinoa, and umami-rich parmesan for a salad that brings the textural and flavor contrast [12].
Guacamole Quinoa With Mango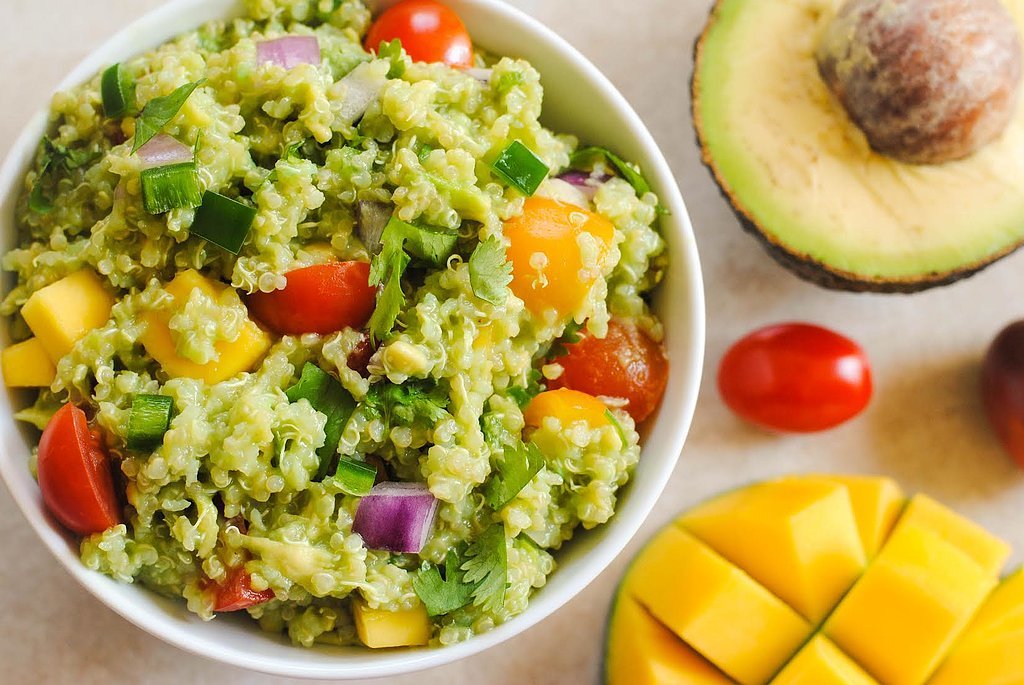 Spicy, fruity, and fresh, guacamole quinoa [13] is like a lunch-friendly spin on chips and guac.
Sesame Ginger Quinoa Salad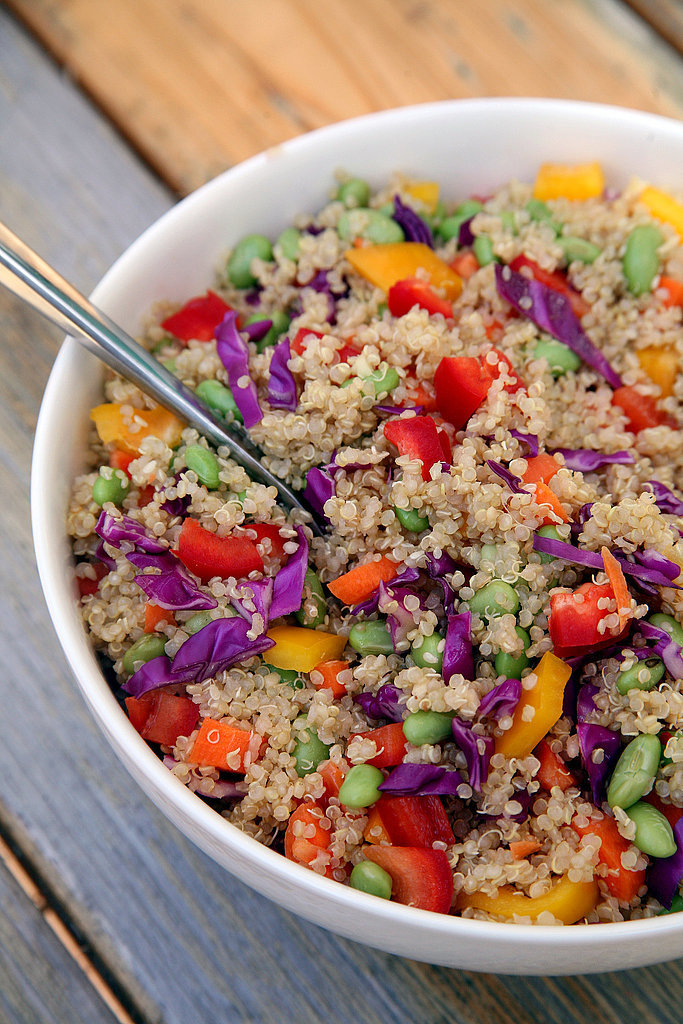 It's rare to find a dish that is as gorgeous as it is tasty, but this sesame ginger quinoa salad [14] fits the bill. It's so pretty that you might not want to eat it — but you should, because its Asian influence gives it an incredible flavor.
Photo: Jenny Sugar
Choose Your Own Adventure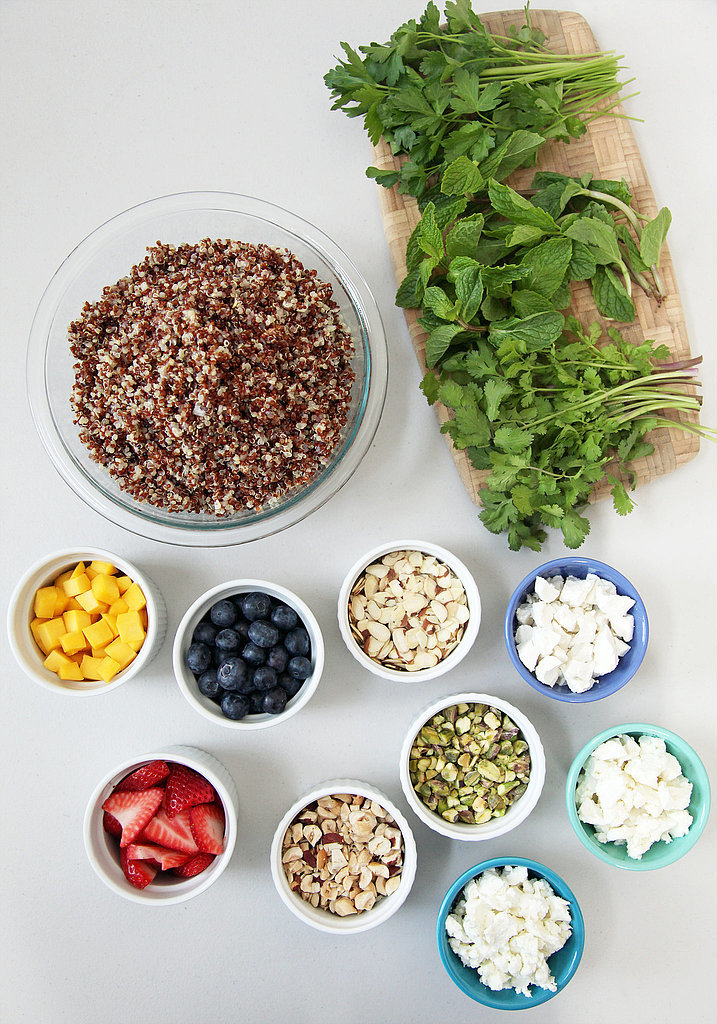 Consider this choose-your-own-adventure quinoa salad [15] a blueprint to lunchtime success. Proportions and ideas are laid out for add-ins, and the bright shallot dressing can't be beat.
Photo: Nicole Perry
Quinoa, Avocado, and Apple Salad With Crispy Bacon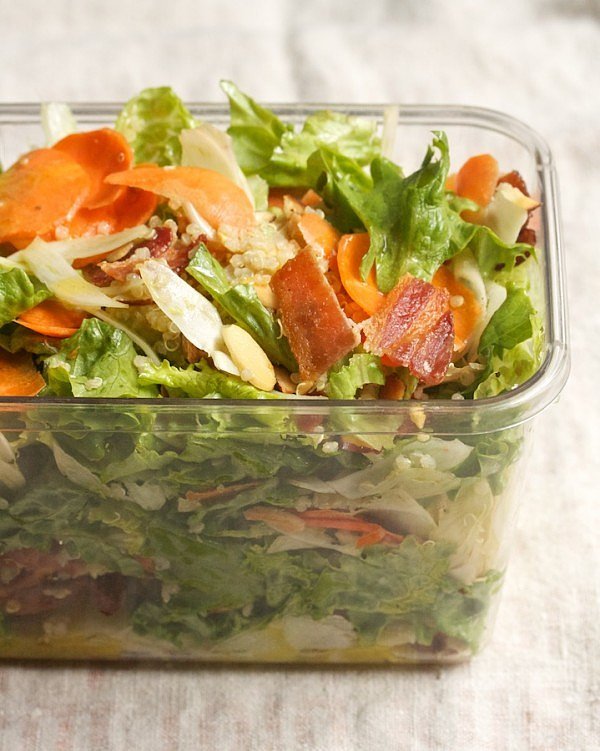 Think of this hearty avocado-, bacon-, and apple-topped salad [16] as a green salad with a nutty, chewy quinoa punch.
Fruit, Nut, and Gorgonzola Quinoa Salad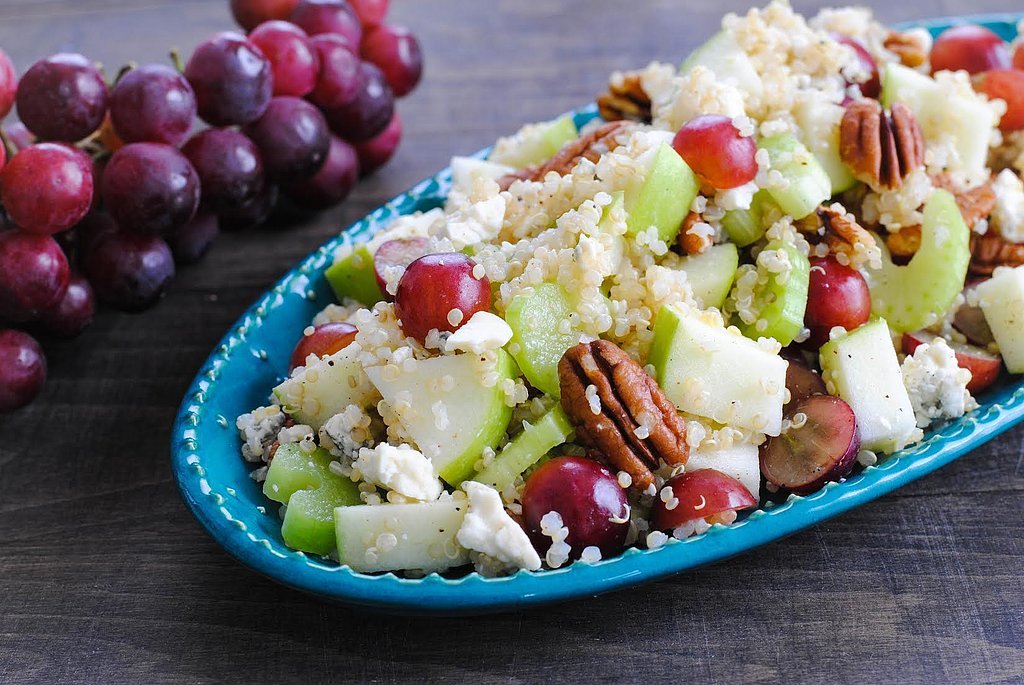 Sharp, funky gorgonzola pairs wonderfully with sweet-tart fruit, so this quinoa salad with apples, grapes, and gorgonzola [17] is sure to please.
Thai Peanut Quinoa Salad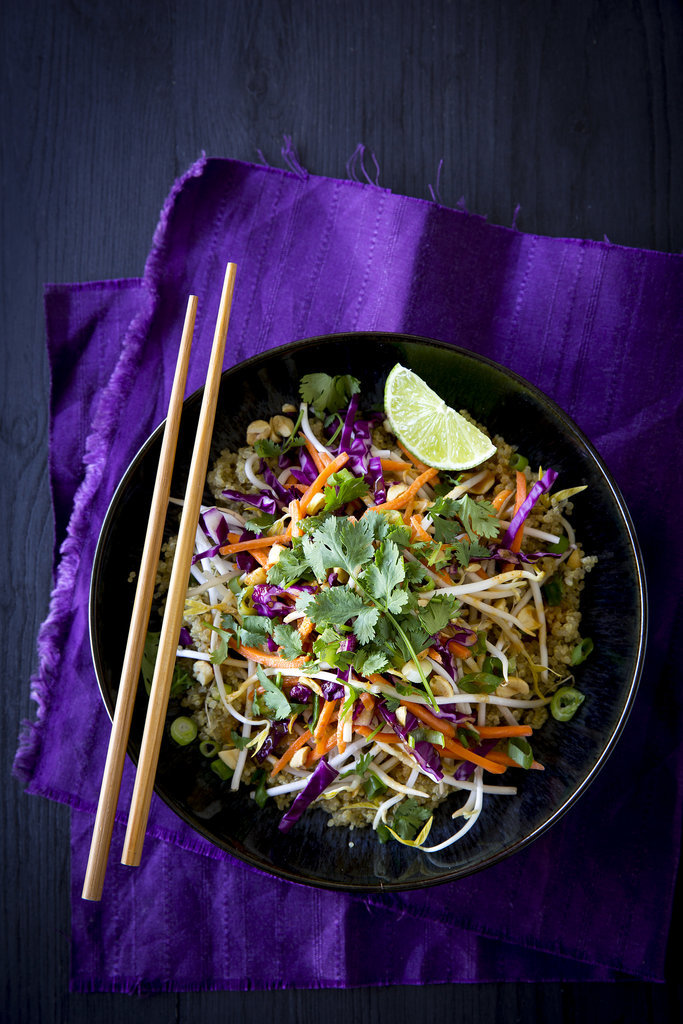 If you like pad thai, then you'll love this Thai-influenced quinoa recipe [18]. It contains all of the best elements of the classic dish, such as peanuts, cilantro, and bean sprouts, with a fun twist: it substitutes quinoa for rice noodles.