Quiz: Can You Order Sushi in Japanese?
How Solid Is Your Sushi Vocabulary?
Like us on Facebook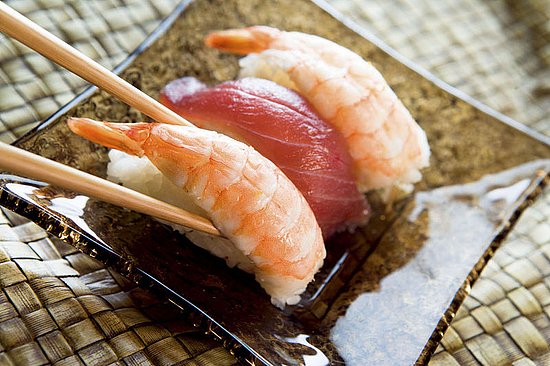 After a less-than-light diet of gingersnap palmiers, baked brie, and eggnog martinis, I've been all about cutting back on fat and sugar. My dinnertime delight of the moment? Sushi. In fact, I've been enjoying the health food so much that I've come to memorize all the Japanese terms that correspond with the rolls or sushi pieces on the menu. That got me to thinking: it's high time I quizzed you on your sushi vocab! I'm going to name a Japanese term, and I want you to tell me what it translates to in English. Ready to take the quiz? Let's get started!
How Solid Is Your Sushi Vocabulary?