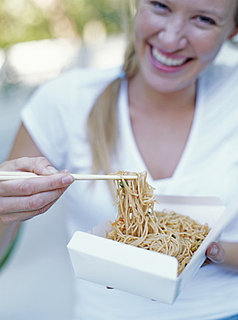 If last week's scores are any indication, most of you are pretty savvy when it comes to your
Asian sauce smarts
.
But this month isn't only National Sauce Month; it also happens to be National Noodle Month. Because I know you're up to the challenge, I'm stepping things up a notch.
Are you ready to use your noodle to identify these delicious ribbonlike dishes from around the world? See how well you do on this quiz!
Name That Noodle Dish!