Quotes From Rachael Ray's Demo at the New York City Wine and Food Festival
Rachael Ray: What Did She Say?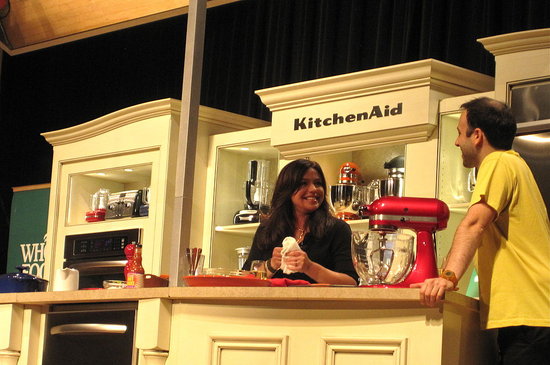 If you've ever watched 30 Minute Meals or her daytime television show, you'll know that celebrity chef Rachael Ray, who coined the terms Yum-O and EVOO, sometimes says the silliest things. Her demo at the Food Network New York City Wine and Food Festival was no different. While she walked the jam-packed audience through her bacon, leek, and tomato halibut and roasted tomato burger recipes, she managed to spit out some of her signature one-liners. I thought it would be fun to turn them into a quiz. I'll list a supposed quote, and you tell me if she said it at her demo or not. Ready, go!