The Shoyu Ramen Burger [1] by Brooklyn-based Keizo Shimamoto made its debut last Summer, and since then, there have been hundreds, if not thousands, of riffs (including our own [2]). When I found out that the chef would be at SOBEWFF's Burger Bash [3], I rushed over to the stand to see if the authentic ramen burger lives up to its viral following. The Cronut [4] sure did, so I had high hopes.
Chef Keizo Shimamoto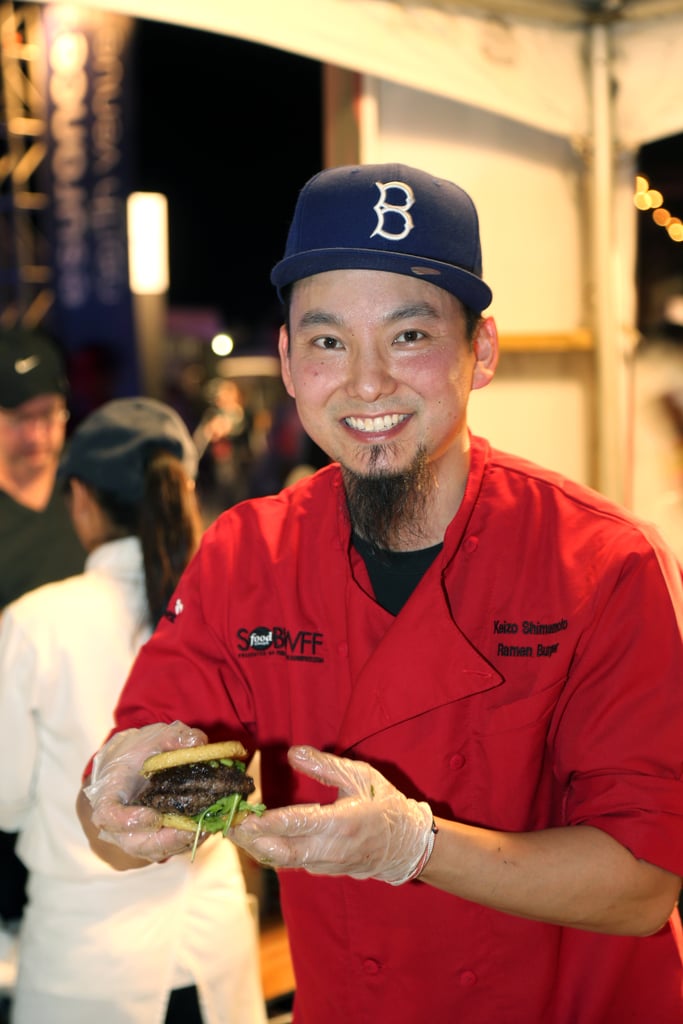 Even though I arrived minutes after the Burger Bash began, there was a line at least 20 people deep. Unlike other chefs who were passing out burgers and saying hello to customers, Shimamoto worked the line, assembling and cutting the burgers. Despite being swarmed, he smiled and posed for the camera.
The Authentic Buns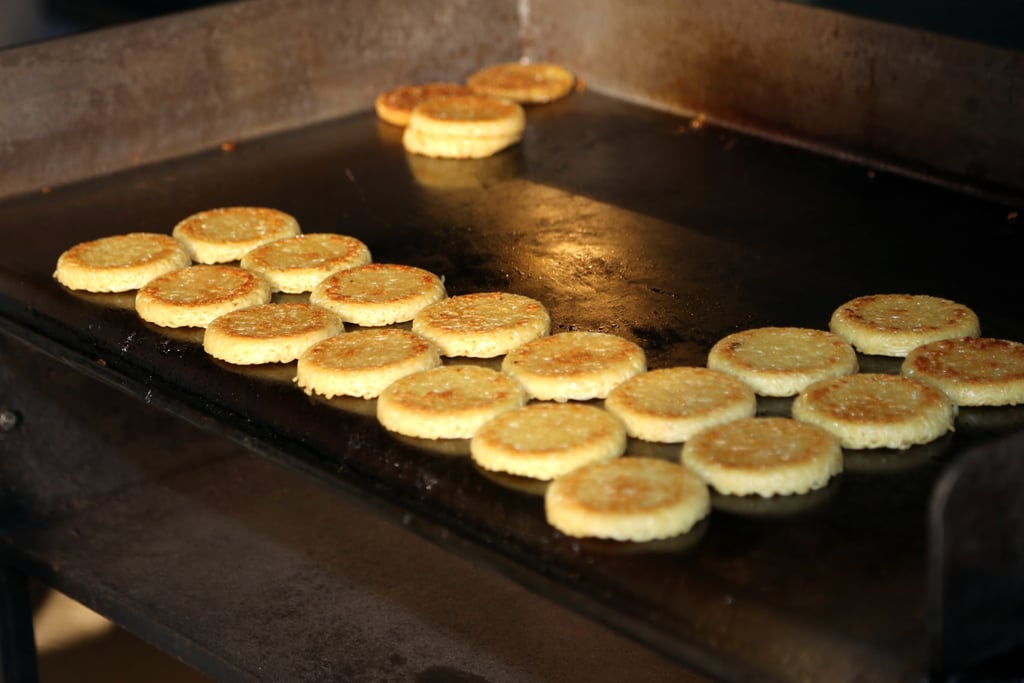 I saw the boxes, and yes, Shimamoto used Sun Noodle's fresh ramen as the buns.
Double Stacked With Shoyu Sauce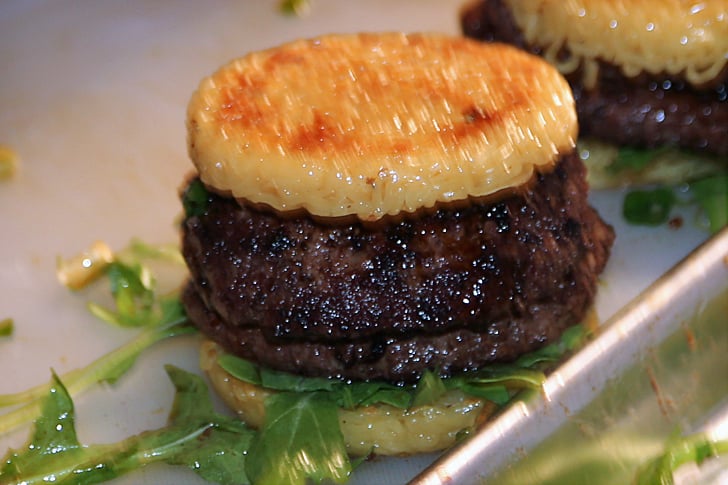 The chef did not skimp on the meat or the shoyu glaze.
My Impressions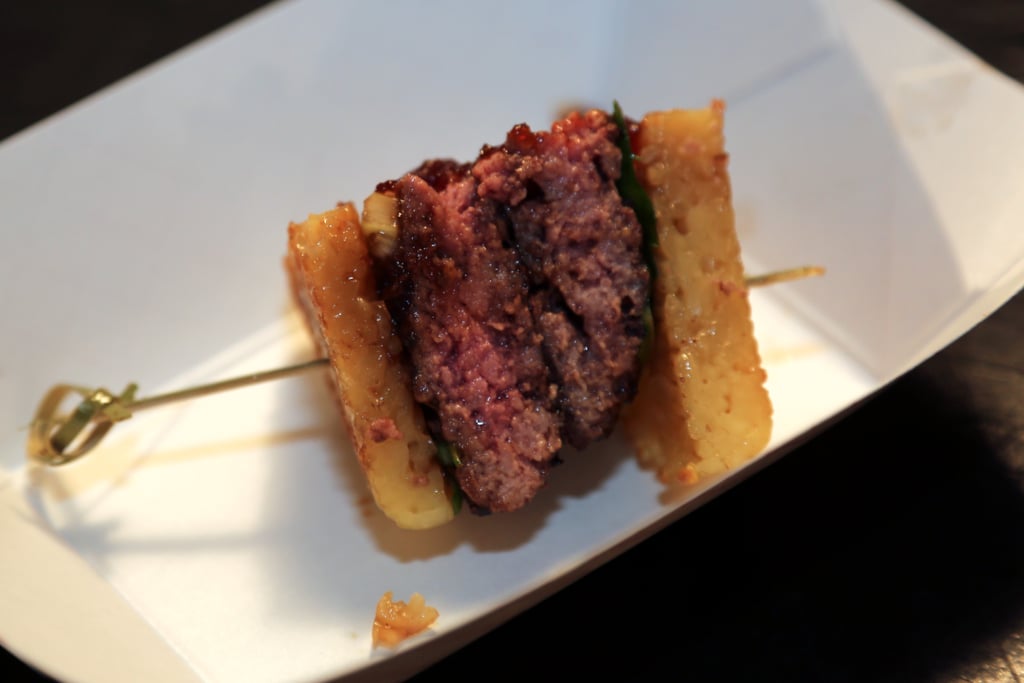 It smelled good. It looked good. But did it taste good? In my first bite, I nearly cracked a tooth from something mysteriously crunchy (err, overgrilled ramen?). Juxtapose that with something equally as bad: the gelatinous, dense ramen bun. I was so let down by the bun, but onto the meat. It was a perfect medium with excellent char on the outside and a sweet-savory shoyu sauce that I would have loved another spoonful of.
I would give kind Keizo some slack, but the guy is used to cooking in pop-up locations and roughing it in general — this isn't his first cross-country venture. Perhaps being short-staffed led to the burger bun's demise. Or maybe the culinary students struggled to sear the buns correctly. It could be that this burger is best in its full, juice-oozing form so that the ramen absorbs some of that liquid and loosens up a little.
I don't know. I can only attest that this Burger Bash attempt tasted "meh" compared to the 30 other patties I tried.
A Ramen Burger Worth Your Time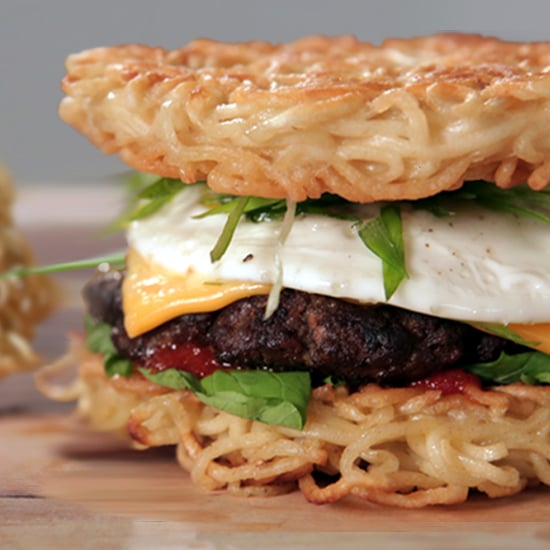 OK, let's talk about something that really does elicit happy dancing in the kitchen. I made and devoured our homemade version that has a fluffy, melt-in-your-mouth ramen bun. I appreciate Shimamoto for his contribution to the food world, but I'll take my homemade ramen burger over his any day.
Here's the homemade ramen burger recipe [5].