Reader Recipe: Simple Naan Pizza
Maybe it's because I'm getting older, but lately I really enjoy staying in on Fridays, preferably with pizza and a movie. I was planning on ordering in this evening, but then I saw this recipe from TeamSugar member LaurenG22. Instead of dealing with pizza dough, she's opted to use Naan as her crust. It looks simple, quick, and delicious and will go perfectly with my old-lady Friday night schedule! If you want to curl up at home with a quick and easy dinner, get her tips, just read more.
Submitted by TeamSugar member LaurenG22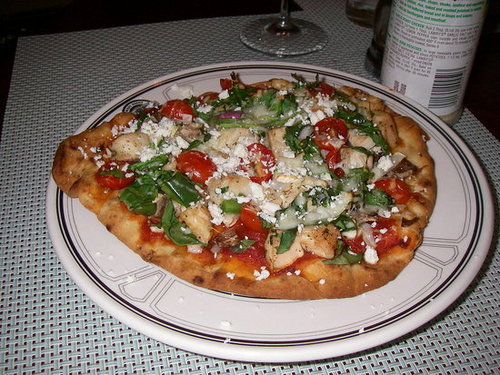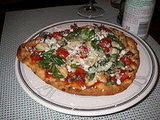 Ingredients
Naan bread (bought at grocery store)
Marinara Sauce
Feta Cheese
Mozzarella Cheese
Toppings of your choice
Italian herb seasoning
Directions
Delicious, easy Naan Pizza
Close up of my Pizza
My hubby's PizzaPreheat oven to 350 degrees. Basically just brush your store bought Naan bread with a marinara sauce of your choice (I chose Muir Glen's portabella mushroom). Then top it with your favorite toppings (I chose sauteed chicken, minced garlic, oregano, spinich, mushrooms, cherry tomatoes, and white onions) sprinkle a little italian herb seasoning on it, top with shredded mozzarella cheese and feta. Bake it in the 350 degree oven about 12 minutes. Enjoy with a glass of red italian wine. mmmmmmmm...
Information
Category

Pizza, Main Dishes

Cuisine

Italian