If you're not making use of your individual-sized ramekins, it's about time you start: the vessel is the perfect way to go when serving dinner for two (or one, for that matter). Yes, the ramekin can be used for special-occasion foods like crème brulée, but there is a host of other dinner and dessert items one can make, too. Take a look!
Source: POPSUGAR Photography / Nicole Perry, Cooking for Keeps [1], and Bev Cooks [2]
Oeufs en Cocotte (Coddled Eggs)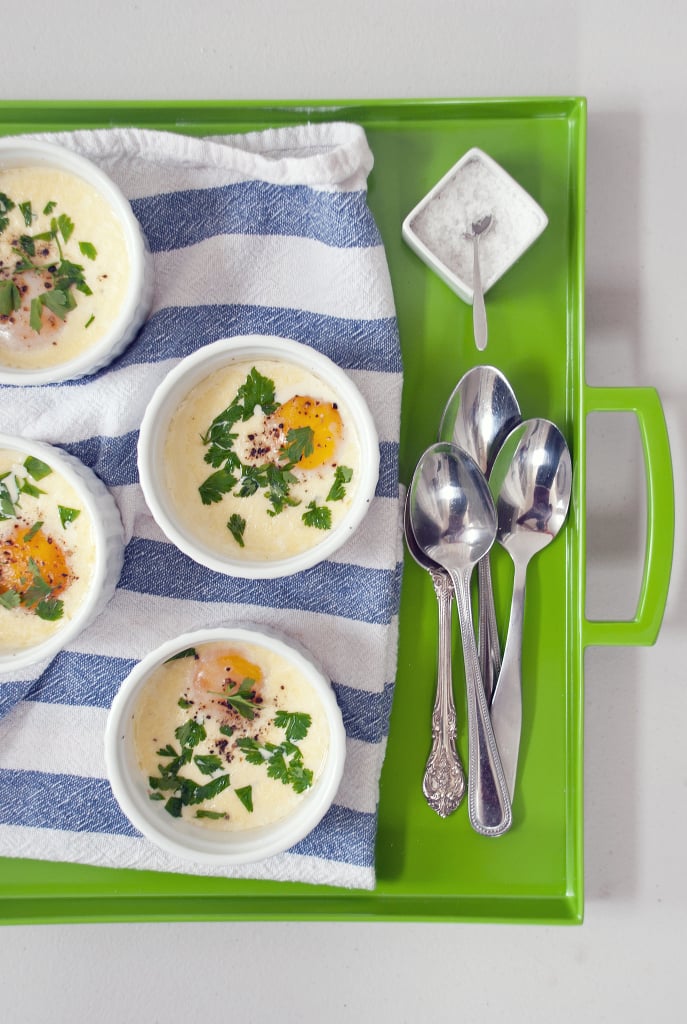 Practice your French cooking skills on this classic: oeufs en cocotte [3] (aka coddled eggs).
Mini Blackberry Cobblers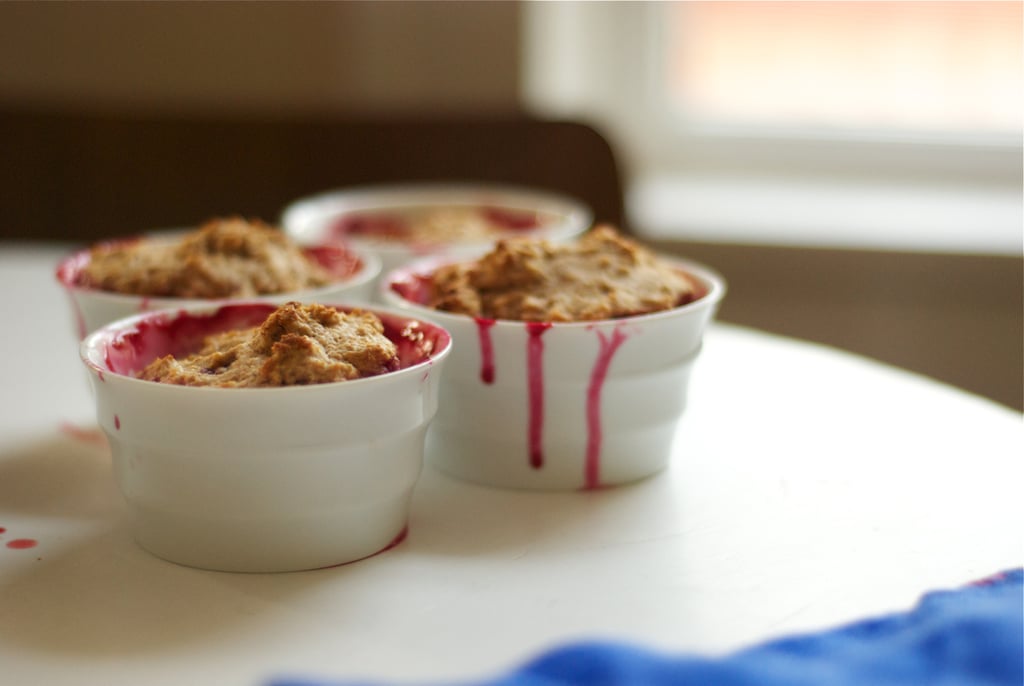 Strawberries and blackberries ooze out of the ramekins in these mini blackberry cobblers [4].
Millet Muffins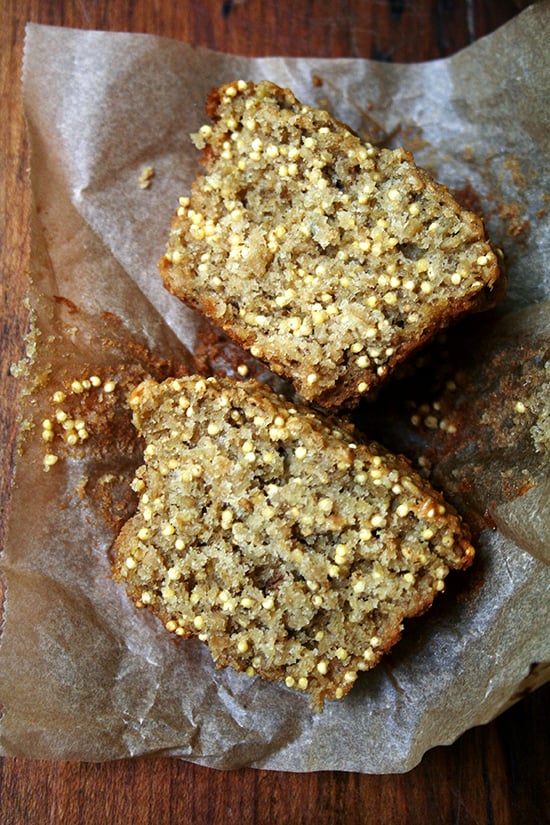 Millet is a pseudograin (like quinoa) that is often seen in seedy breads. However, it's less common to see millet muffins [5], a crunchy, hardy take on a breakfast treat.
Filipino Baked Eggs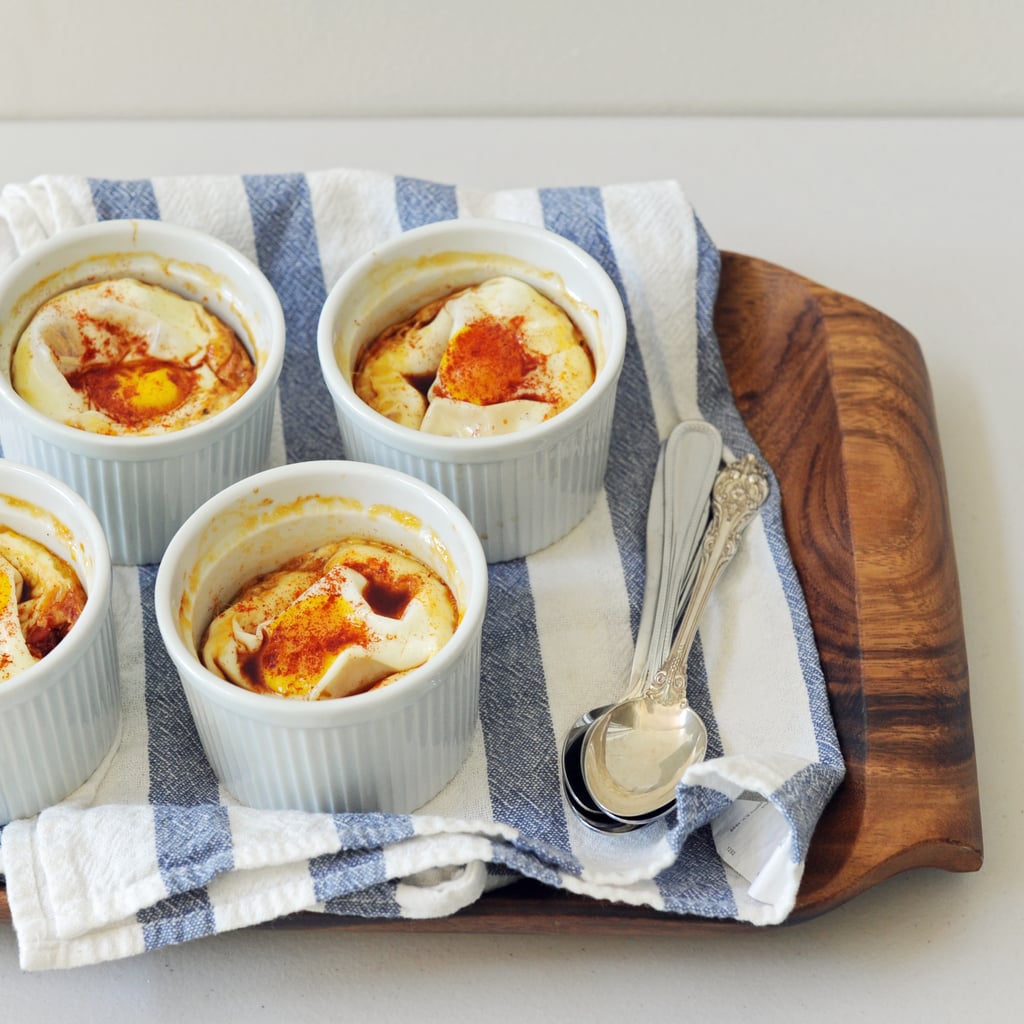 Though the list of ingredients in this Filipino baked eggs [6] recipe seems strange to our palates, the spicy, cheesy ramekins won't fail to delight.
Strawberry Crumble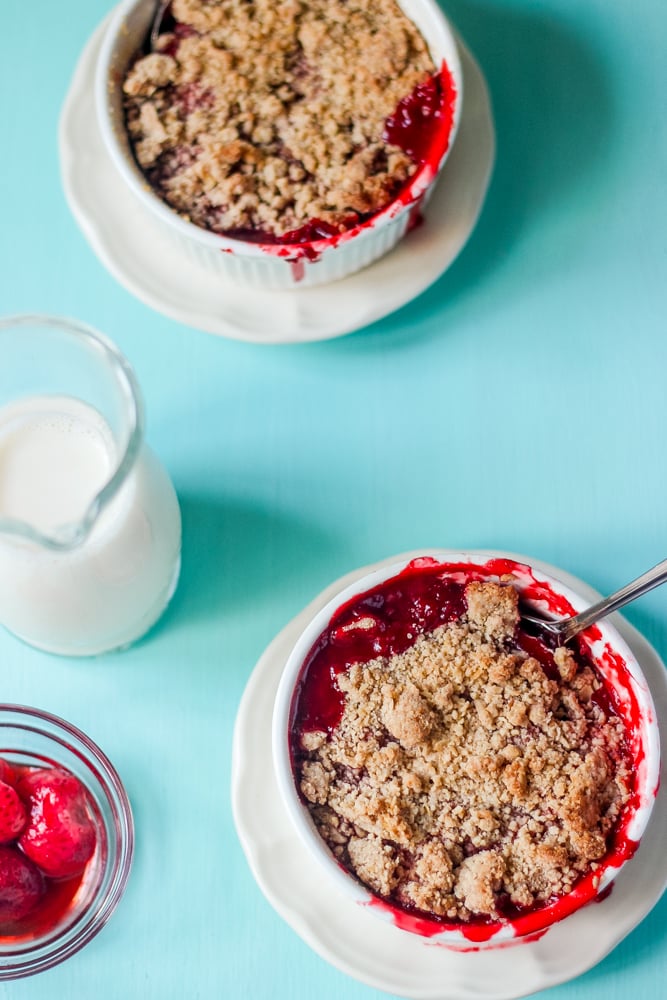 Five ingredients is all that's needed for a single-sized strawberry crumble [7].
Chicken Pot Pie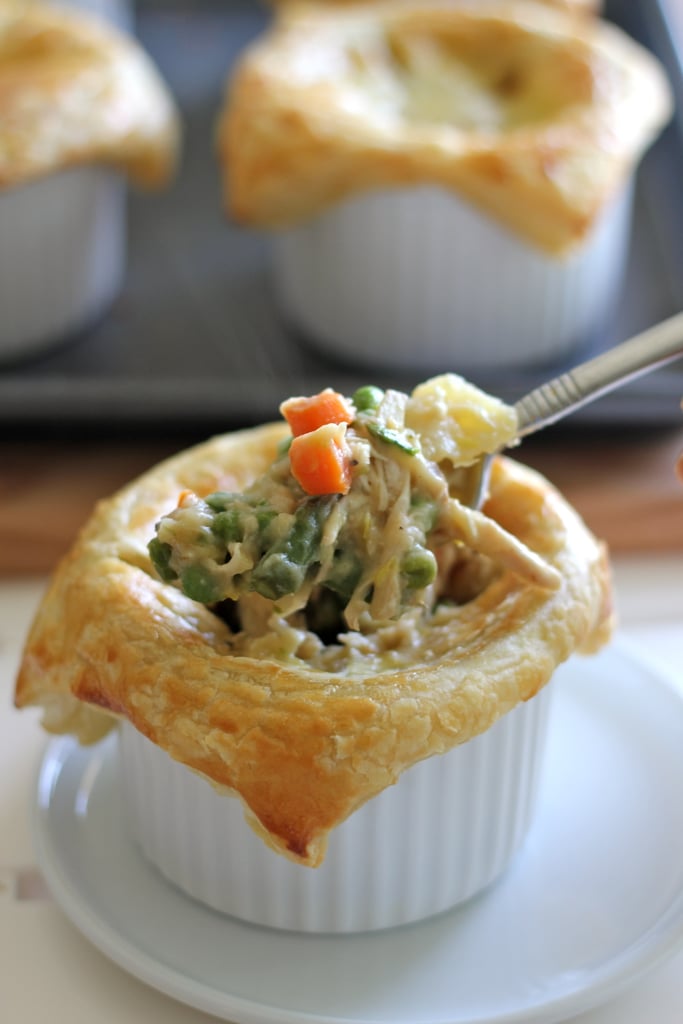 Asparagus and leeks distinguish this chicken pot pie [8] from traditional recipes.
Guinness Beef Pot Pies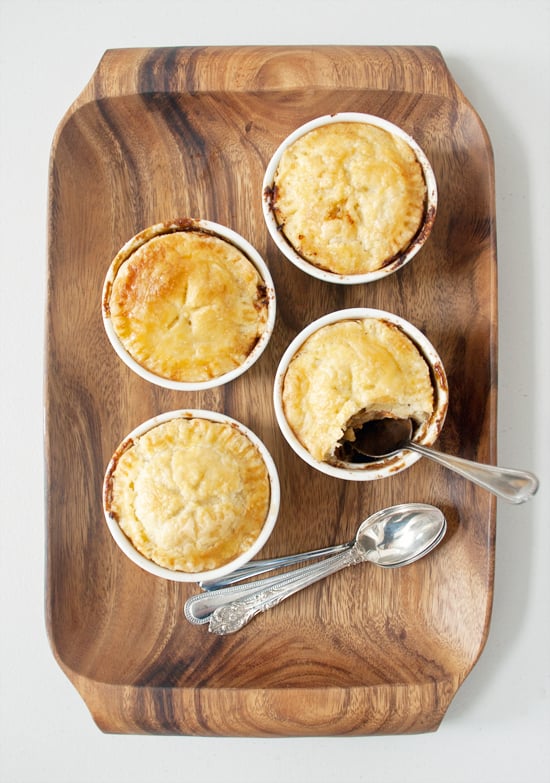 Elevate beef stew by baking it pot pie-style [9].
Tomato Cobblers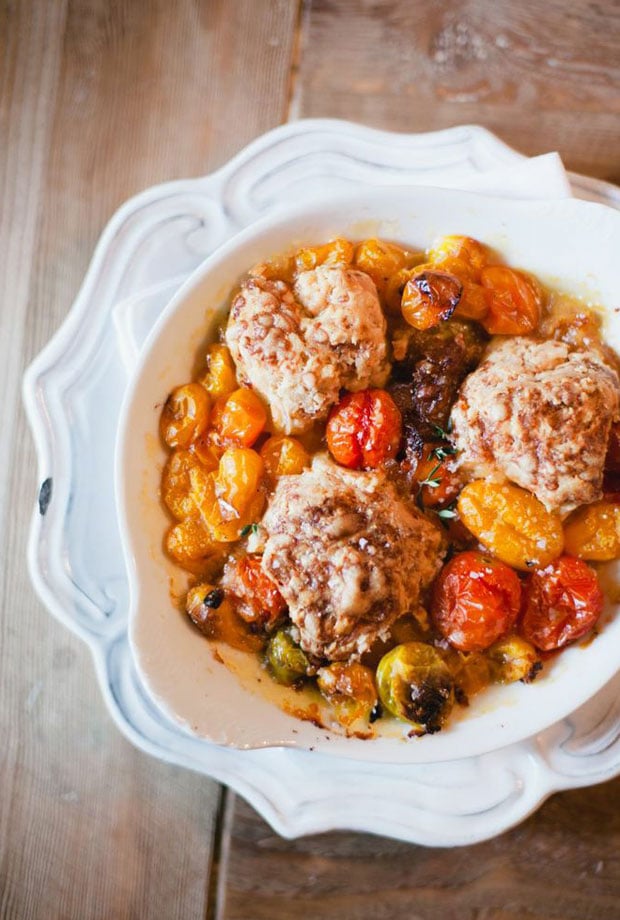 You're probably well-versed in sweet berry cobblers, but have you ever had your hand at a cherry tomato cobbler [10]?
Pumpkin and Potato Gratins With Gruyère and Sage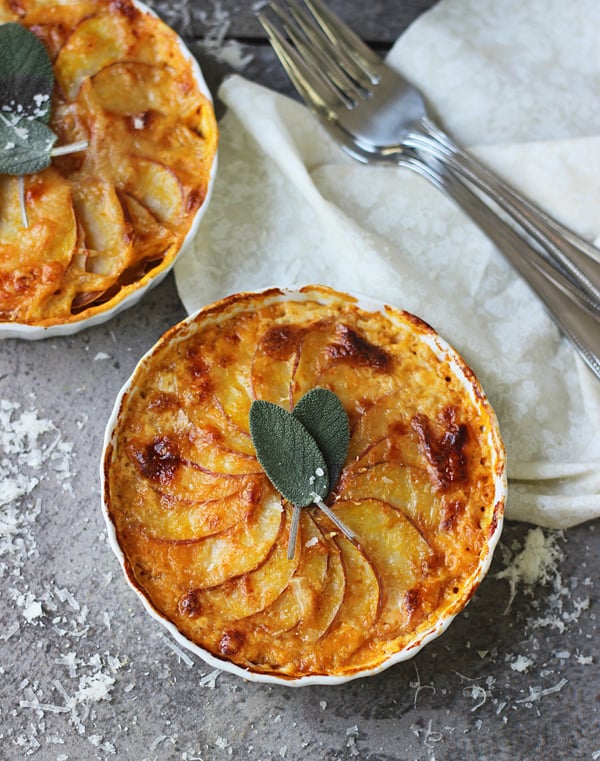 Dainty pumpkin and potato gratins [11] load up richness and wintery flavor with the addition of Gruyère cheese and fresh sage.
Irish Onion Soup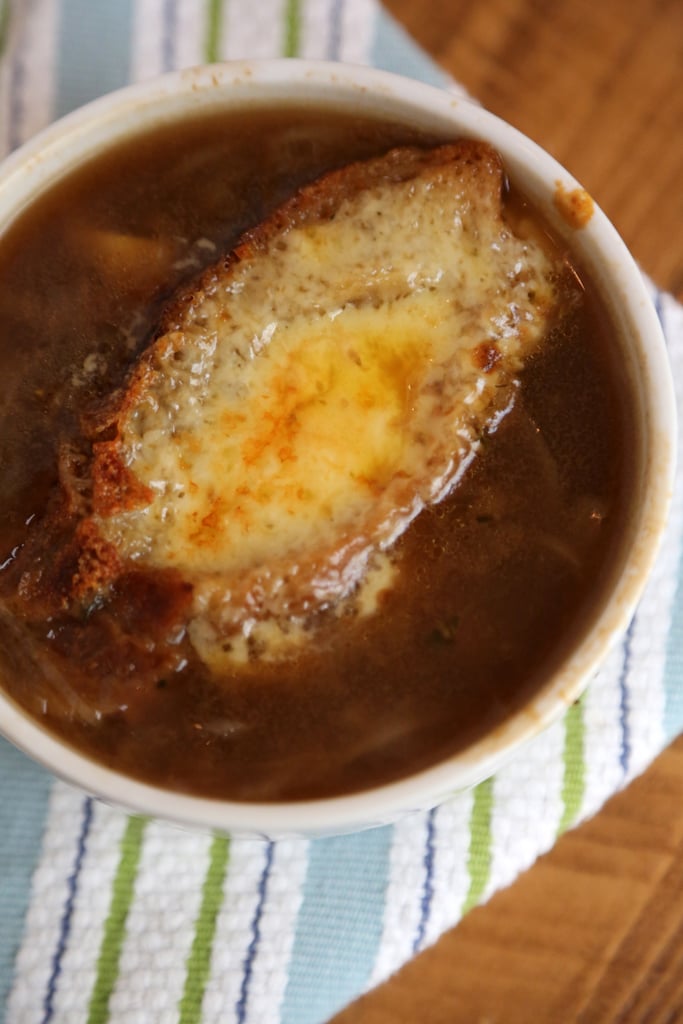 Similar to French onion soup (but with a stout beer broth), Irish onion soup [12] isn't complete without a piece of baguette and hefty sprinkle of cheddar boiled on top.
English Pot Pie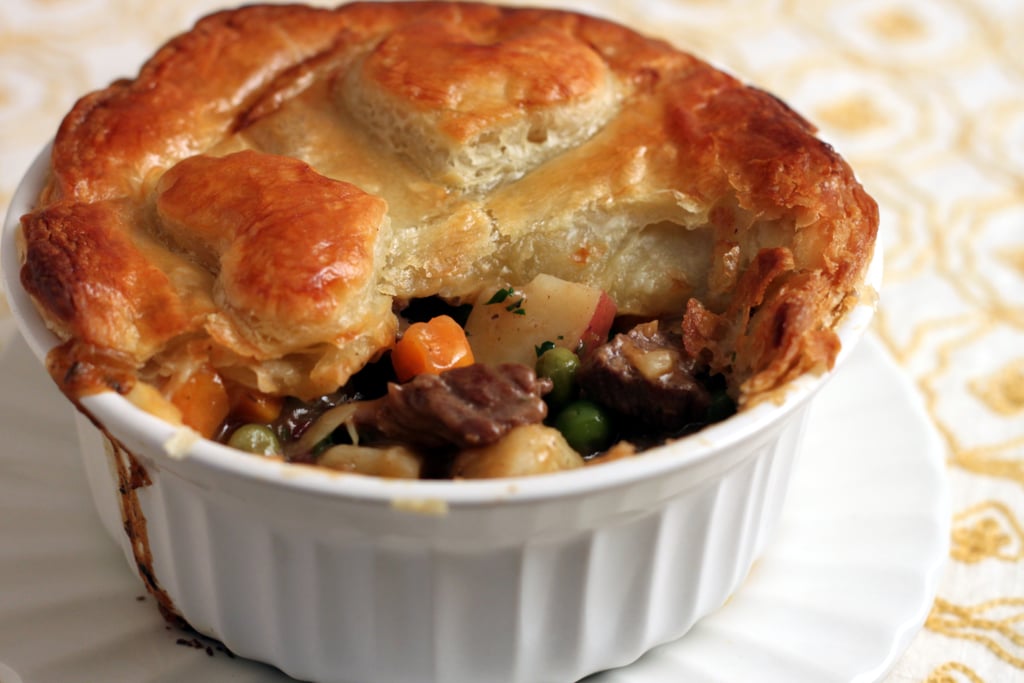 A cross between shepherd's pie and chicken pot pie, English pot pie [13] is a ramekin filled with beef, potatoes, peas, and carrots and topped with puffed pastry.
Ham and Cheese Soufflés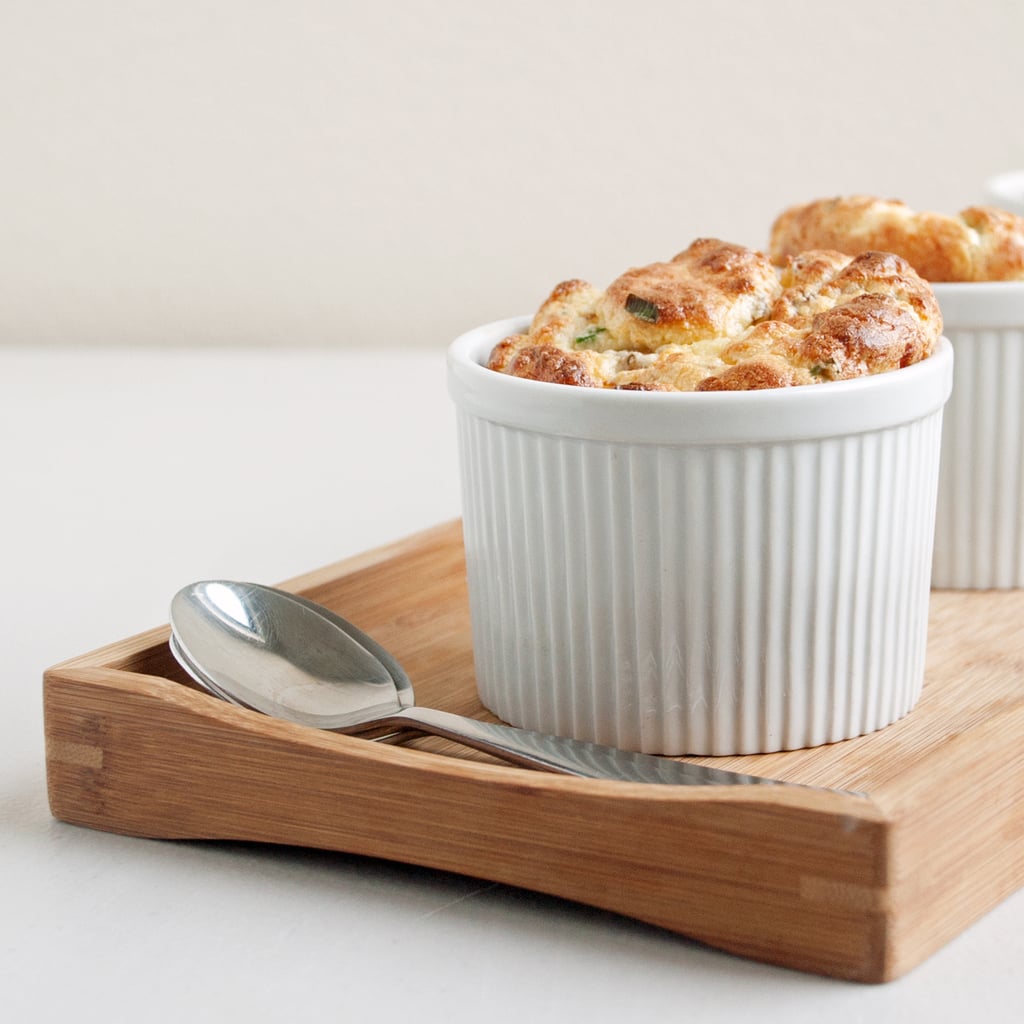 Everyone loves a good ham and cheese sandwich, but why not elevate your dinner routine by making savory soufflés [14]?
Mini Vegetarian Shepherd's Pies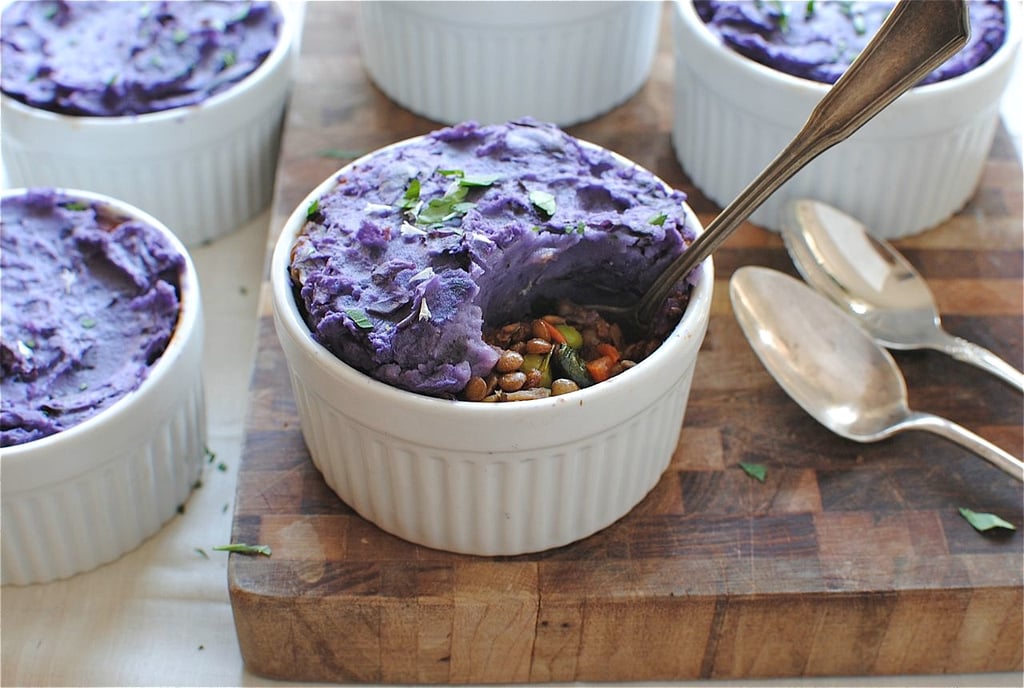 Purple potatoes, kale, and lentils make these vegetarian shepherd's pies [15] as hearty as they are colorful.
Lemon Soufflés With Raspberry Coulis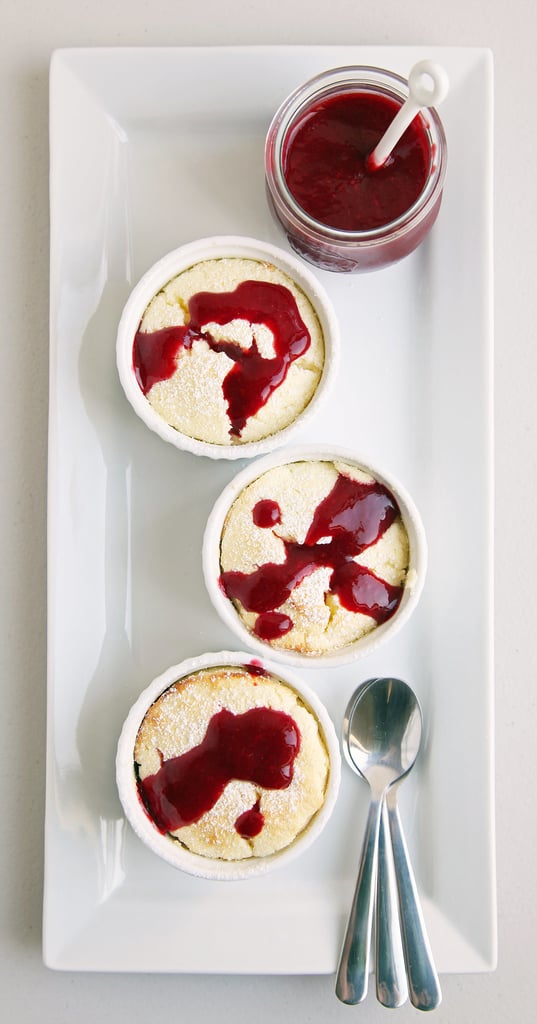 Light and lemony soufflés with raspberry coulis [16] guarantee your taste buds a good time.
Perfectly Round Chocolate Chip Cookies
Dollop cookie dough in ramekins to bake perfectly round chocolate chip cookies [17].
Chamomile-Rose Pudding Cakes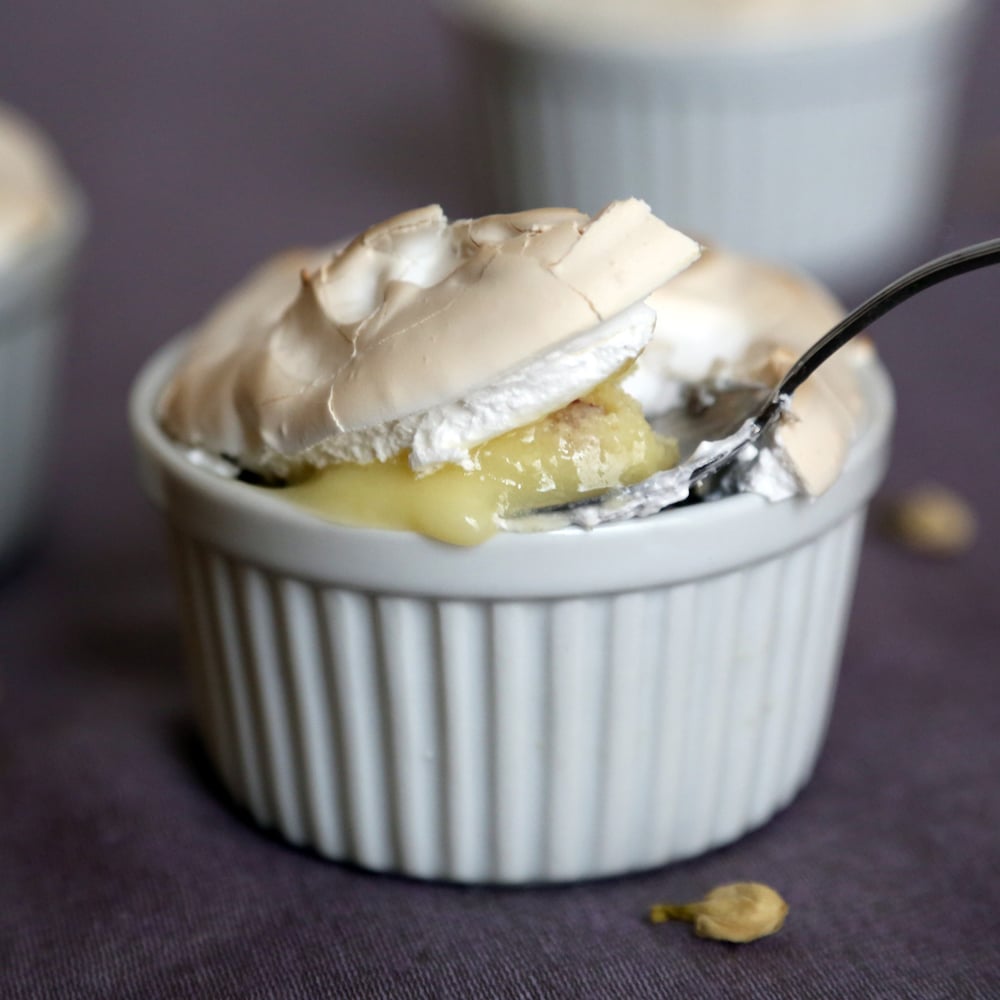 Challenge your baking skills with this chamomile-rose pudding cake [18]. The toasted meringue topping completes this sweet, floral confection.
Classic Flan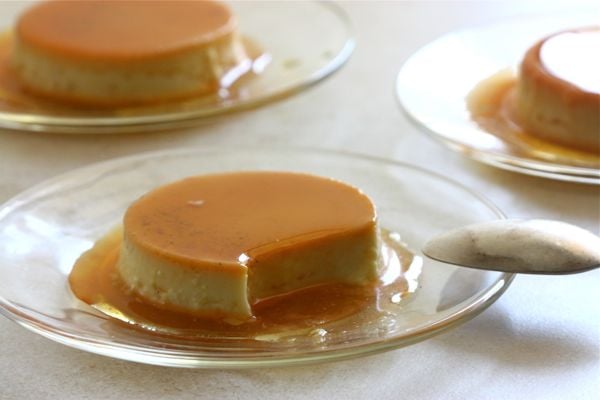 Pour caramel in the bottom of a ramekin then top it with custard to create classic flan [19]. When the flan is flipped out of the ramekin, the caramel juices release and puddle around the flan.
Warm Squash Custards With Bourbon and Cream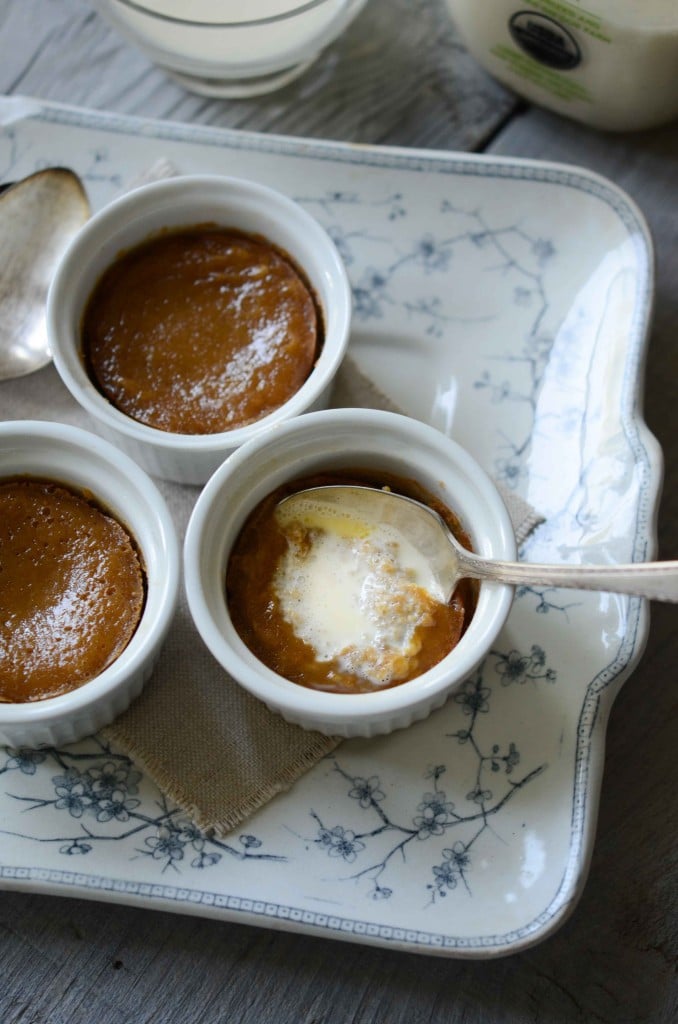 Think of these squash custards with bourbon and cream [20] as pumpkin pie . . . minus the pie crust.
Pot de Crème
Although it seems like a strange combination, strawberries, basil, and vanilla come together in this bright pot de crème [21] for a slightly sweet and somewhat savory dessert held in a personal-size ramekin.
Chocolate Soufflé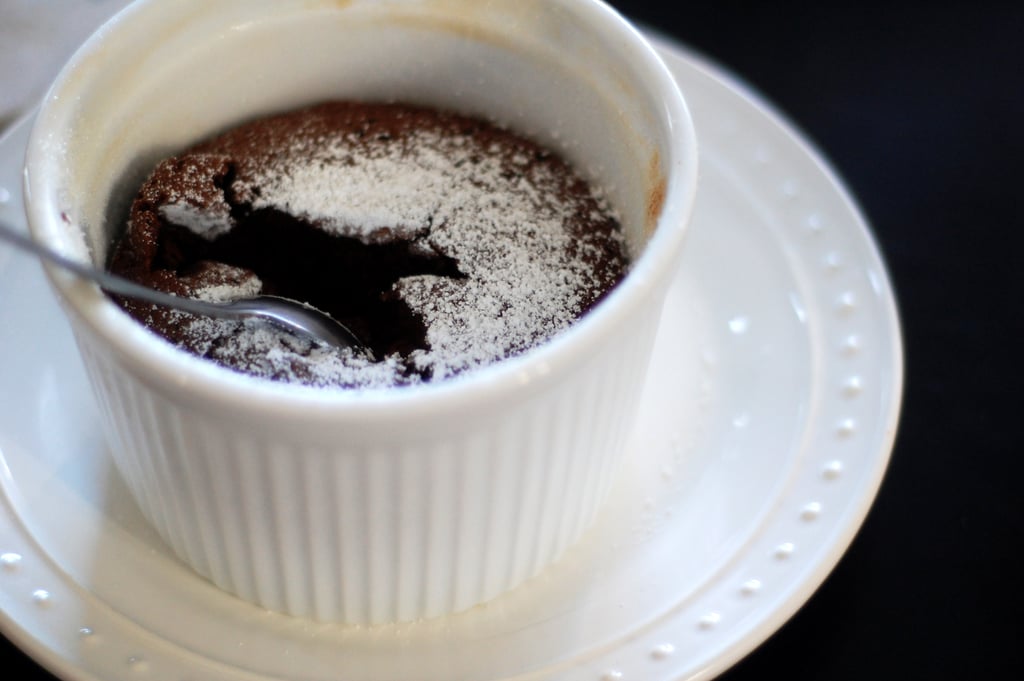 Chocolate soufflé [22] with chocolate sauce ought to be on every home cook's bucket list of recipes to make.
Crème Brulée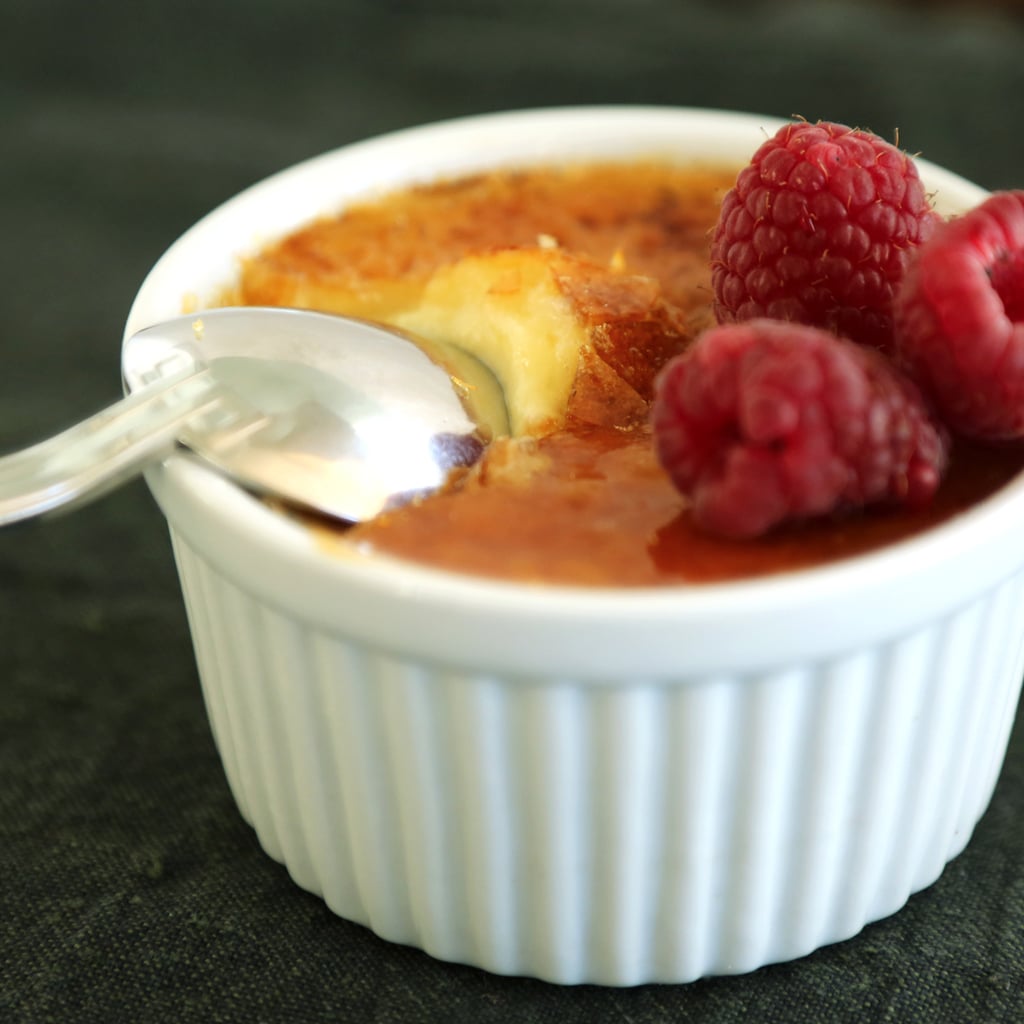 Last but not least, master a classic like crème brulée [23].