Girl Scout cookie season [1] comes but once a year, so there's no time like the present to stock up on boxes of Thin Mints, Samoas, and Do-si-dos. While we certainly won't discourage plowing your way through a sleeve or two, we've rounded up a handful of ways to play with your food and transform these cookies into treats like Thin Mint brownies. Scroll down for that recipe and more, including a handful of desserts that are inspired by the cookies (but don't use any) and can be made when this epic season comes to a close. (Or, keep things simple and try our recipe for homemade Thin Mints [2].)
Source: Bakeaholic Mama [3]
Samoa Cupcakes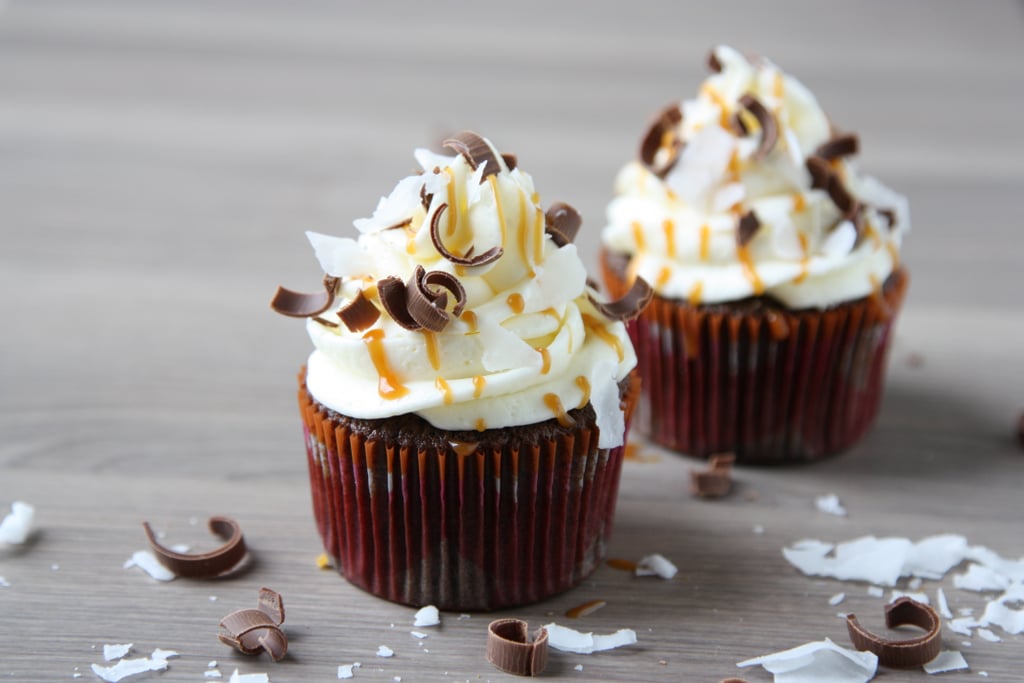 Capture the essence of Samoas (aka Caramel deLites) with this cupcake recipe [4] that marries chocolate, caramel, and coconut to tempting effect.
Source: Everyday Reading [5]
Thin Mint Brownies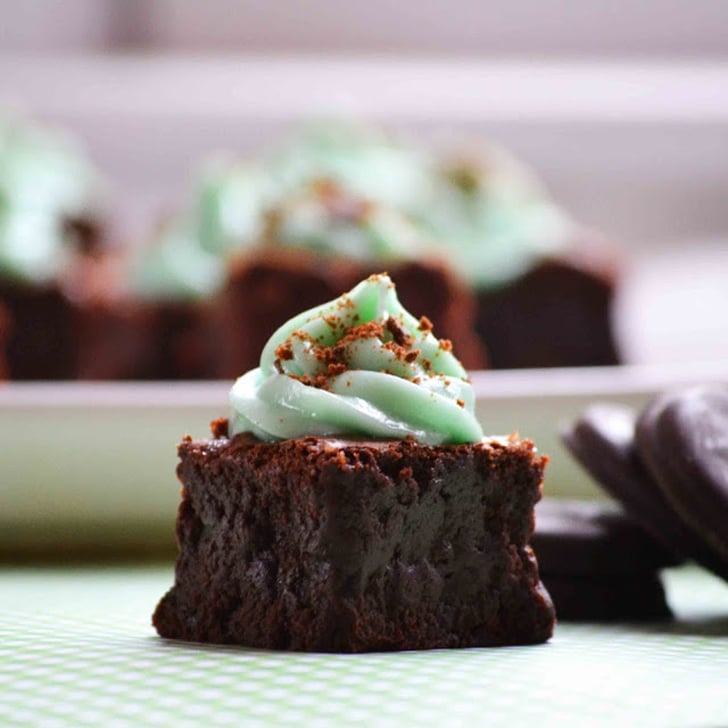 No, these aren't any run-of-the-mill brownies [6]. Not only are they topped with a swirl of minty cream cheese frosting, but chopped-up Thin Mints are also added to the mix.
Source: Bakeaholic Mama [7]
Samoa Popcorn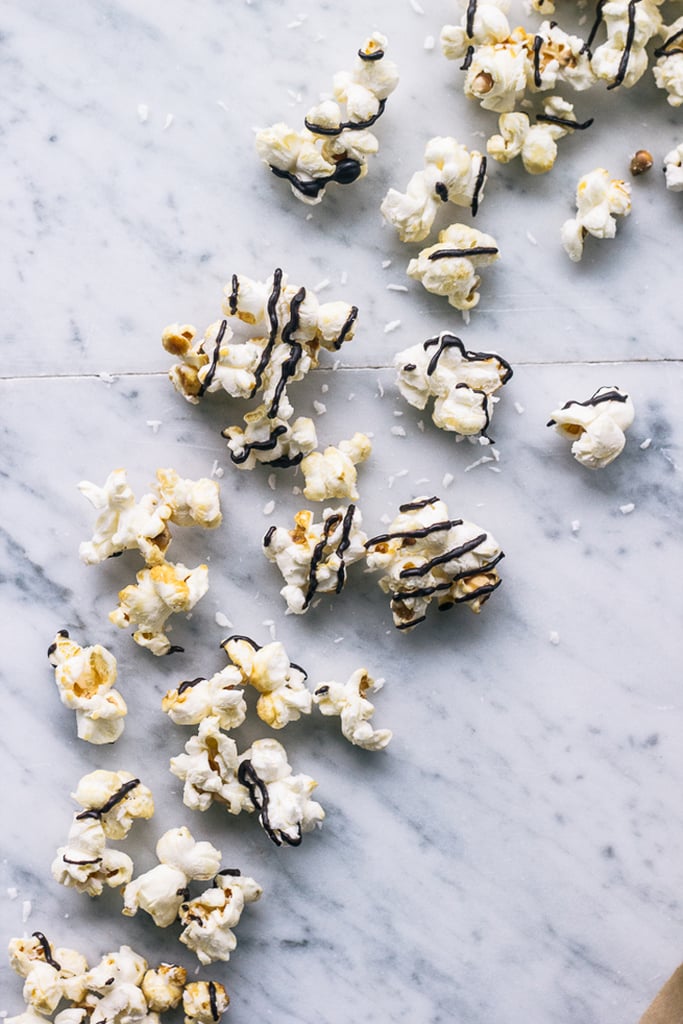 What's even more snackable than a sleeve of Girl Scout cookies? Popcorn dressed up with chocolate [8], caramel, and coconut, a la Samoa cookies.
Source: Top With Cinnamon [9]
Tag-a-Dos Mini Cheesecakes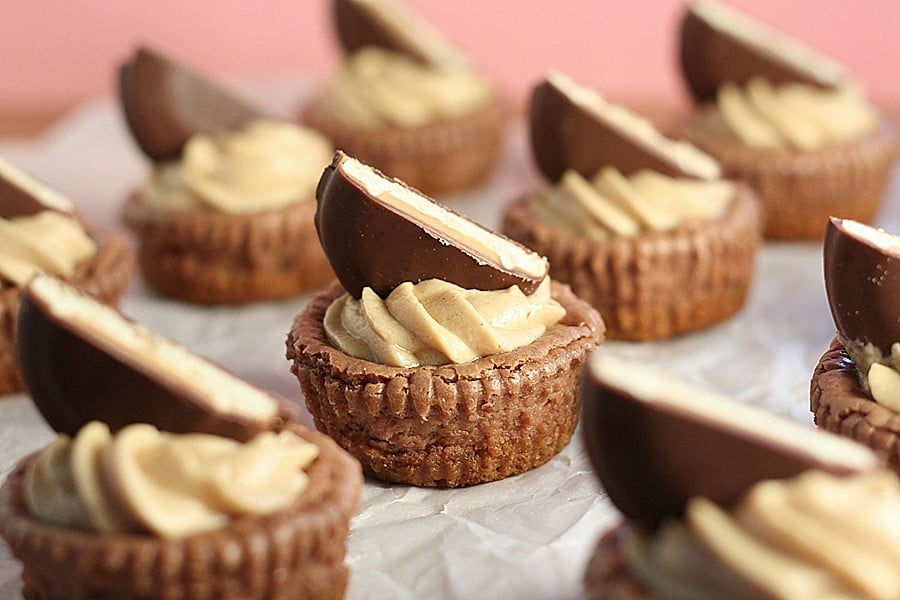 These peanut-butter rich cheesecakes [10] count not one but two Girl Scout cookie favorites — Tagalongs and Do-si-dos — in their ingredient list.
Source: First Look, Then Cook [11]
Mini Samoa Donuts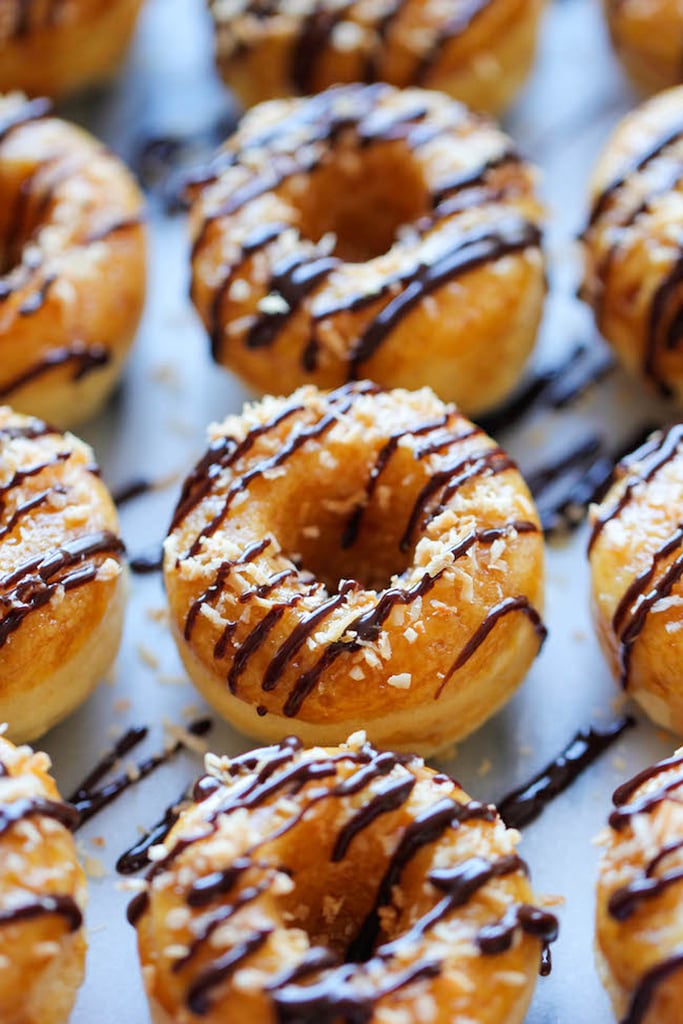 It's completely socially acceptable to eat Girl Scout cookies for breakfast . . . that is, when they're donuts inspired by the coconut-caramel sweet [12].
Source: Damn Delicious [13]
Thin Mint Truffle Pops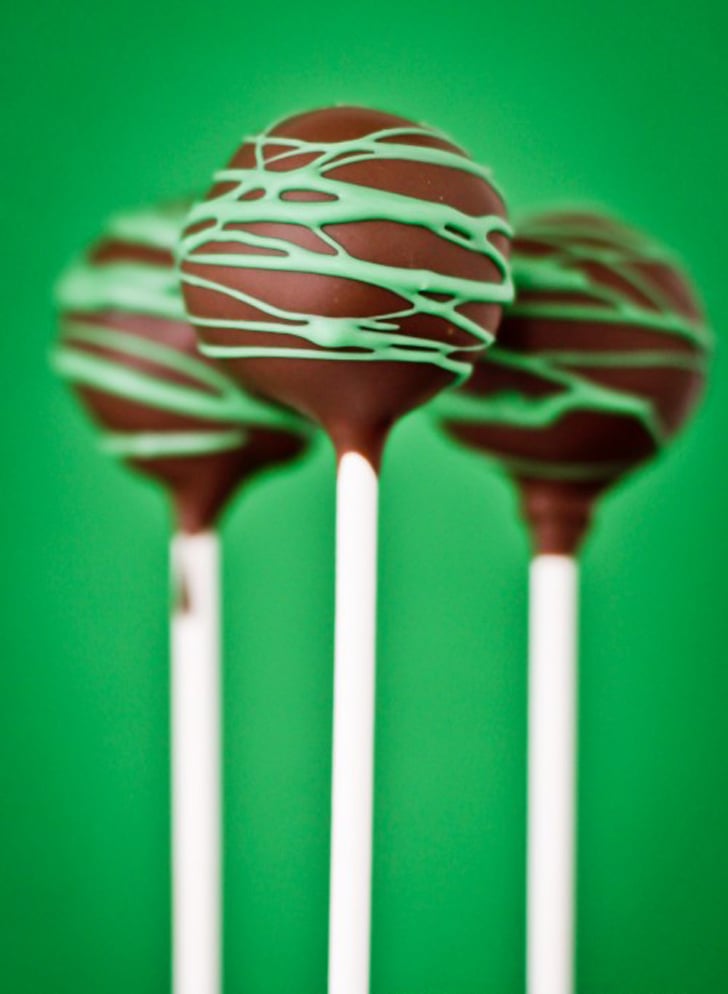 Here's a little secret: these Thin Mint truffle pops [14] might look (and taste) mighty impressive, but they're shockingly simple to make and no-bake to boot.
Source: Love From the Oven [15]
Samoa Macarons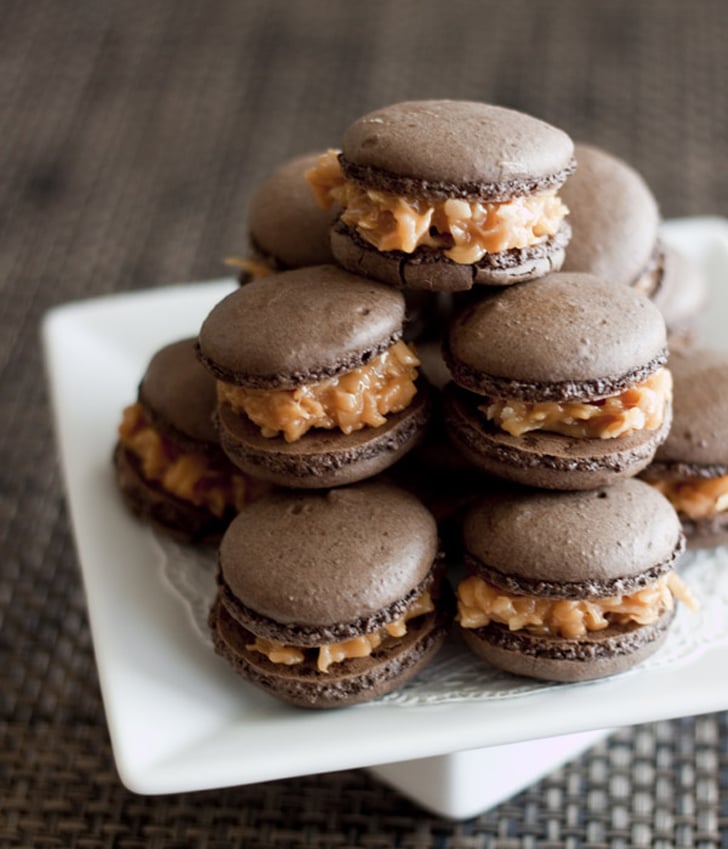 What's cuter than these Samoa-inspired macarons [16]? Not much! Try, just try, to eat only one.
Source: Barbara Bakes [17]
Samoa Rice Krispies Treats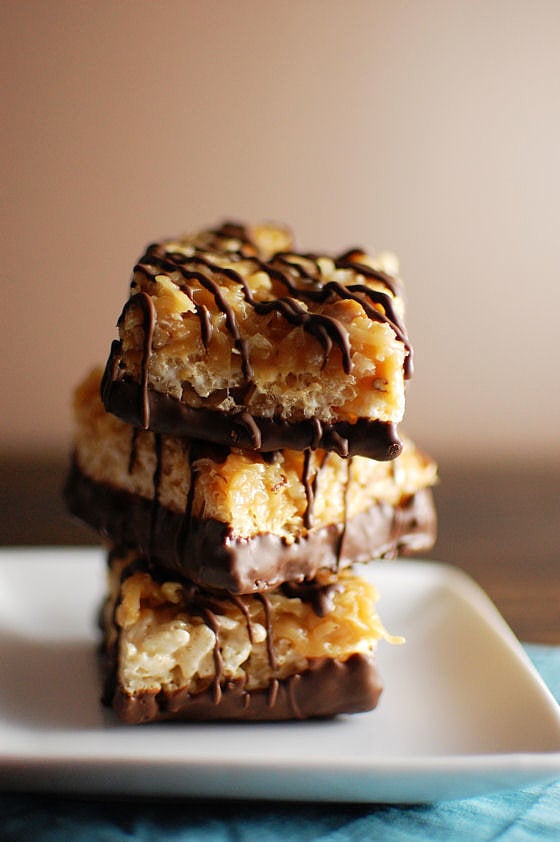 Combine two crowd-pleasers — Rice Krispies Treats and Samoa cookies — and you're bound to have a winner on your hands. Here, the classic marshmallow treat is glazed in chocolate [18], drizzled with caramel, and sprinkled with coconut.
Source: Beantown Baker [19]