Even if you go with the baby watermelon over the heavy honker, chances are, there will always be leftover fruit. But there's more to be done than just slicing and serving. Let these recipes — from savory soups, salads, and salsas to icy (and iced) desserts — be your guide.
Photos: Nicole Perry, Anna Monette Roberts, and POPSUGAR Studios
Watermelon Sangria
Lazy sunsets, poolside parties, and backyard barbecues: these are just a few of the times suitable for a sweet, fruit-specked watermelon sangria [1].
Photo: Anna Monette Roberts
Watermelon, Mango, and Cucumber Salsa
Instead of busting out pico de gallo at your next gathering, whip up watermelon salsa [2], which also features cucumber and mango.
Photo: Nicole Perry
Watermelon Gazpacho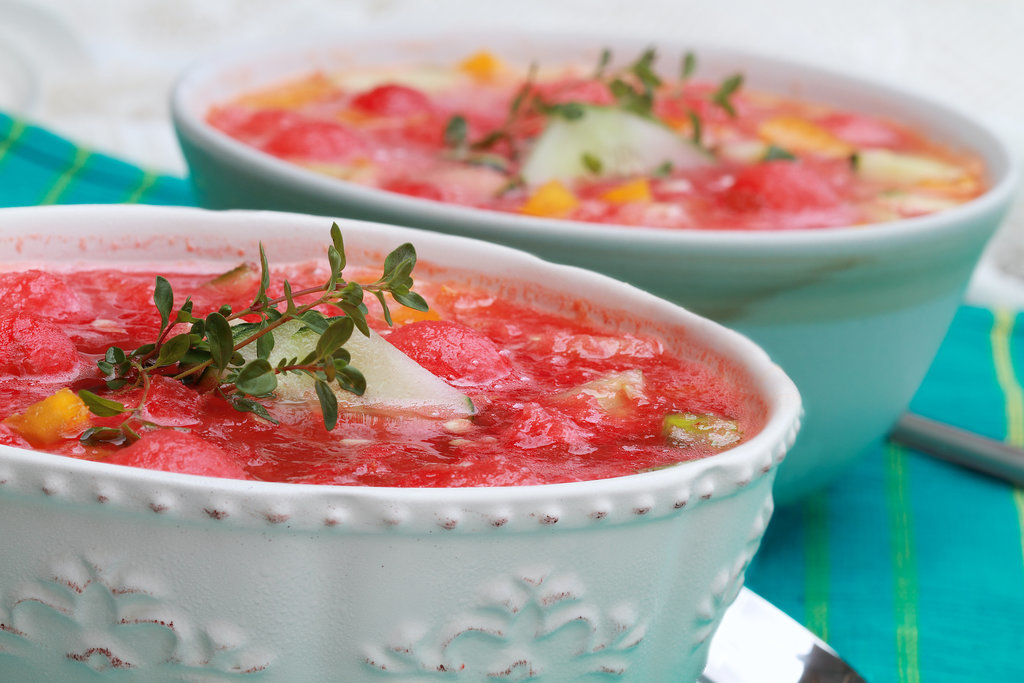 Tomatoes aren't the only thing that can go into a chilled soup. Try watermelon gazpacho [3], seasoned with yellow bell pepper, cucumber, blueberries, and jalapeño.
Mango, Cucumber, and Watermelon Salad
Playing with heat and umami, this watermelon salad [4] recipe contains a few unlikely ingredients, for a result that is completely nosh-worthy.
Photo: Nicole Perry
Spiked Watermelon
OK, there is one worthy way of serving up slices of watermelon, and that's if it's spiked with vodka [5].
Photo: POPSUGAR Studios
Watermelon and Feta Salad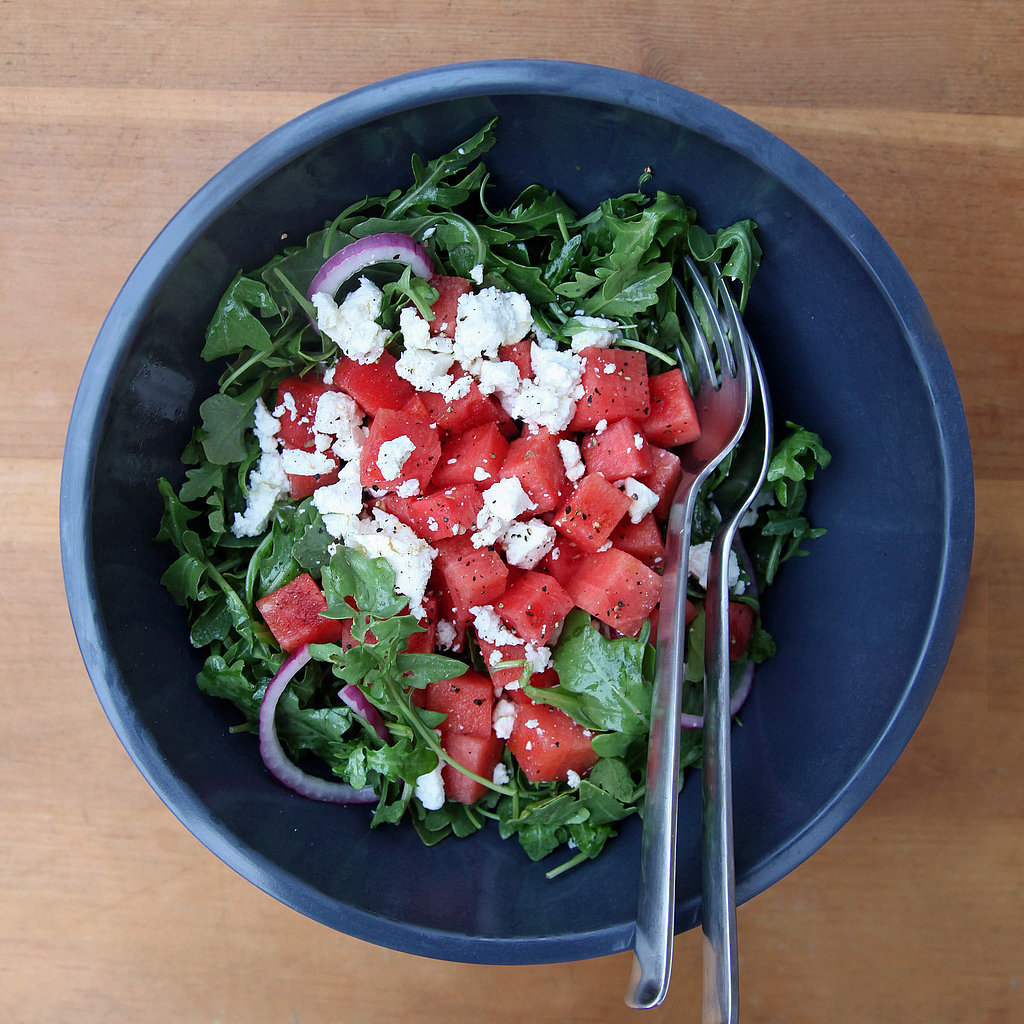 Go Greek with this arugula salad [6], starring watermelon, feta, and red onion.
Photo: Nicole Perry
Watermelon Tacos
A cross between raw tacos and lettuce wraps, these watermelon tacos [7] are stuffed with radish, pine nuts, and avocado.
Photo: POPSUGAR Studios
Watermelon, Feta, and Olive Skewers
Watermelon, feta, and olive skewers [8] are dressed with mixed herbs and olive oil for a pretty, party-ready bite.
Photo: Katie Sweeney
Watermelon Juice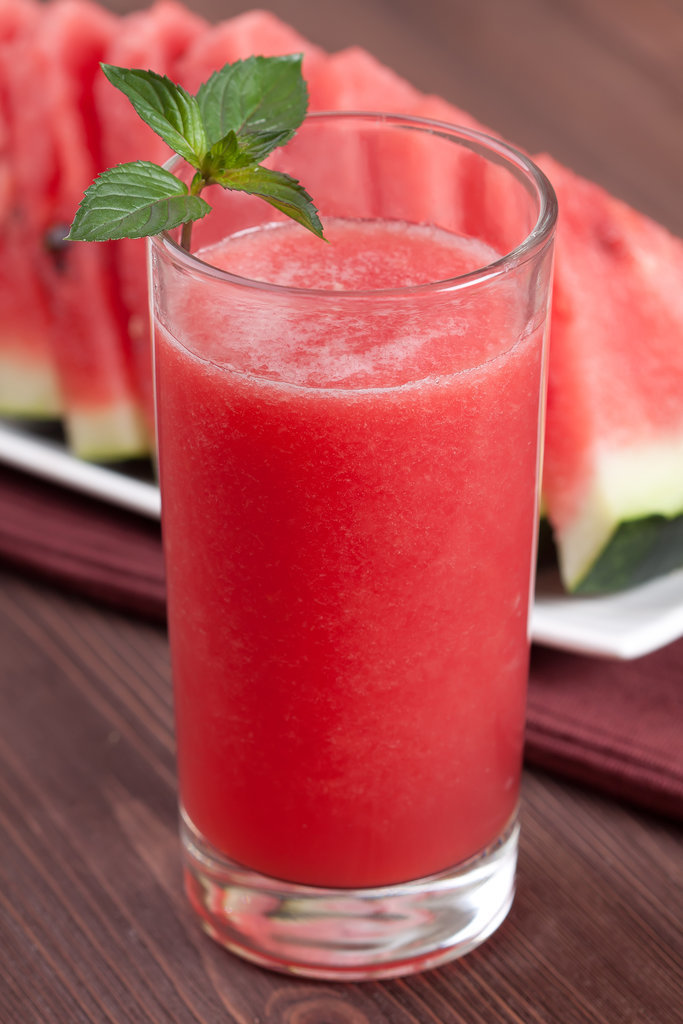 Yes, you can juice watermelon [9]. Go ahead and throw cucumber, mint, lime, and honeydew into the juicer, too, for the ultimate Summer refresher.
Watermelon Caprese
This sweetened-up take on caprese [10] adds watermelon to the mix for an unforgettable side dish.
Photo: Nicole Perry
Watermelon Granita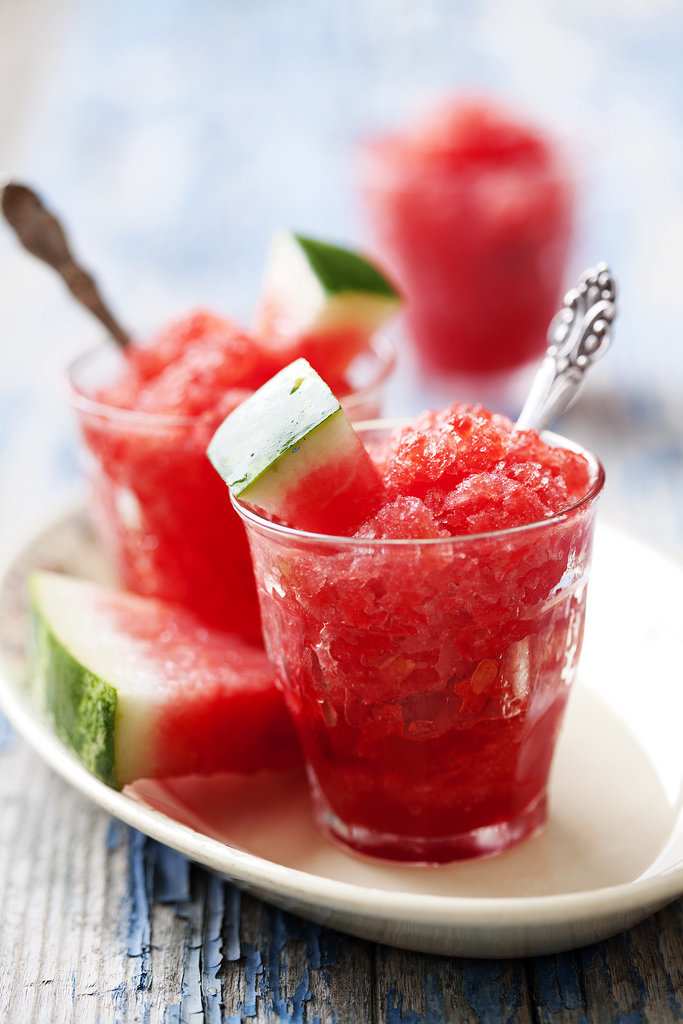 Stay cool with watermelon granita [11]. It's nature's snow cone.
Watermelon Cake
Watermelon stands in for the actual cake in this whipped-cream-slathered watermelon cake [12]. Contrast the texture with crunchy almonds and tart berries.
Photo: Anna Monette Roberts
Mexican Fruit Cups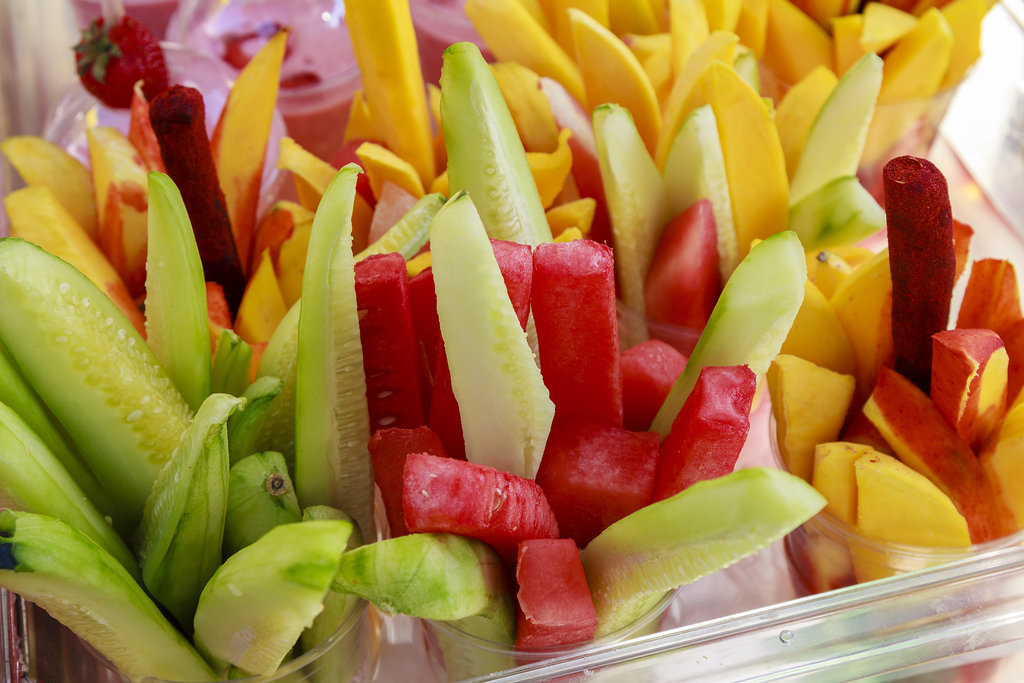 In Mexico and Southern California, fruit vendors sell heaping cups of watermelon, mango, and cucumber, spiced with lime, chili powder, and salt. While you may risk food poisoning with that purchase, the spiced fruit [13] can be easily re-created at home!