It's time to get festive this Independence Day: show your patriotic pride by cooking with red, white, and blue ingredients. Many of the season's most delicious offerings — strawberries, vanilla ice cream, and blueberries — fit the color scheme, so don't be afraid to get creative. Here are nine dishes to inspire your all-American celebration.
— Additional reporting by Susannah Chen
Lemon Soufflés With Raspberry Coulis
For a fresh breath from the ubiquitous fruit bowl, end your supper with lemon soufflés with raspberry coulis [1] that taste just as lively.
Photo: Nicole Perry
Blackberry Grunt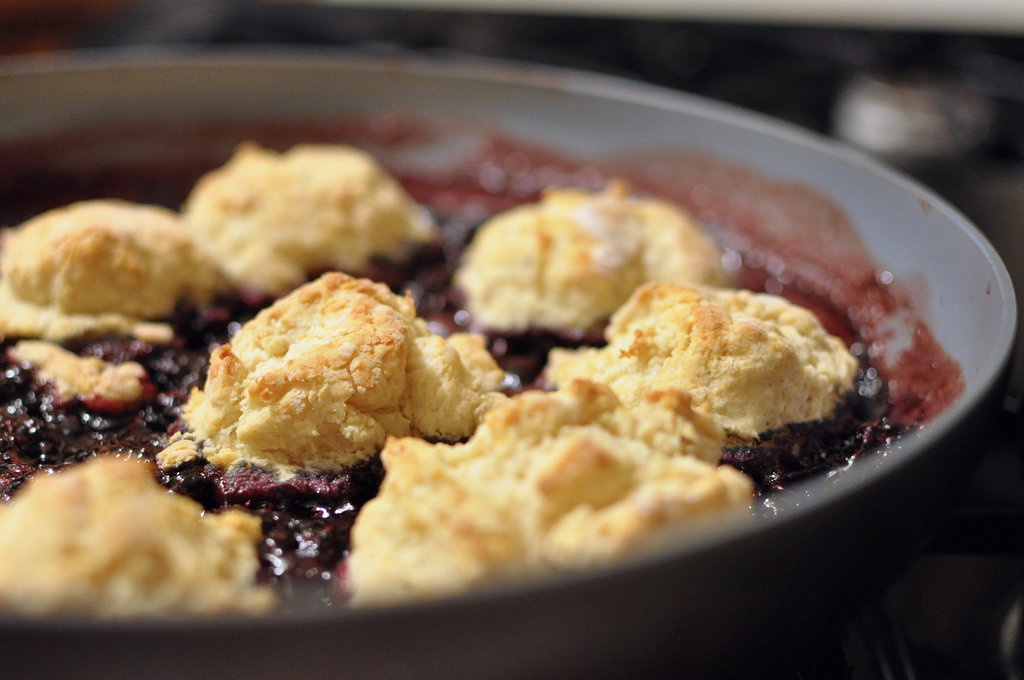 Do biscuits take the spotlight in this dessert, or juicy, in season blackberries? I'd argue both help make this blackberry grunt [2] a star-studded sweet.
Photo: Lauren Hendrickson
Rhubarb Crumble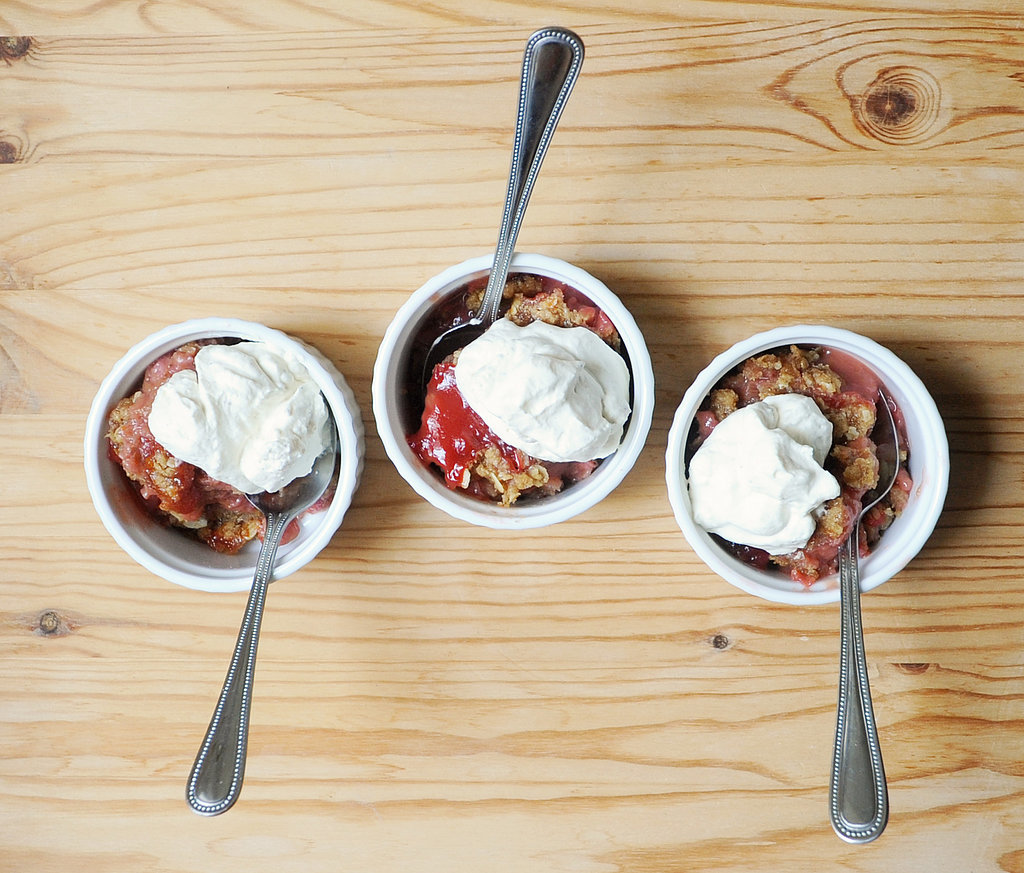 Suffuse a comforting country-style dessert — a strawberry-rhubarb crumble [3] — with a sense of the faraway by adding perfume-like cardamom to the mix.
Photo: Nicole Perry
Red, White, and Blue Cake
Say happy birthday to America by whipping up a towering layer cake [4] topped with raspberries, blueberries, and cream cheese frosting.
Photo: Anna Monette Roberts
Blueberry-Peach Cobbler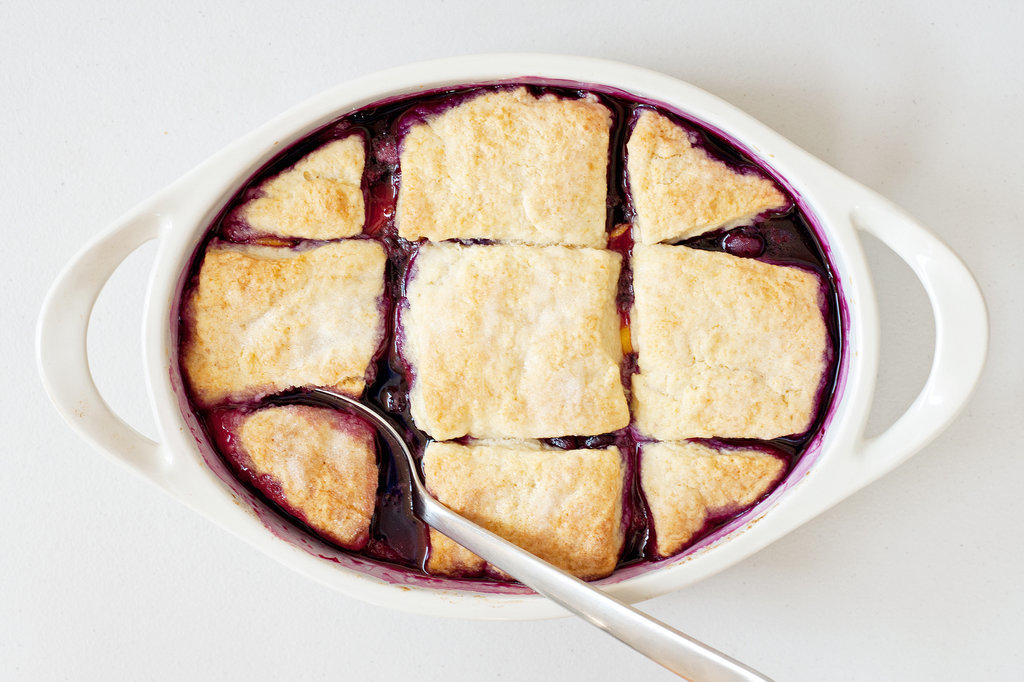 Celebrate the start of blueberry and peach season with this simple biscuit-paved cobbler [5] that lets these Summer fruits shine.
Photo: Nicole Perry
Strawberry Tart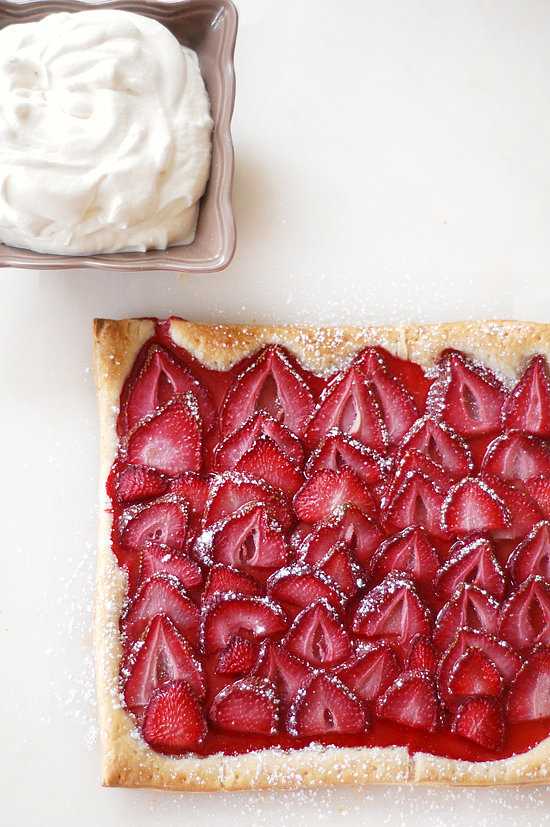 With puff pastry and a few minutes of prep time, you can elevate a dessert standby, strawberries and cream, by crafting a simple tart [6].
Photo: Camilla Salem
Raspberry Swirl Frozen Yogurt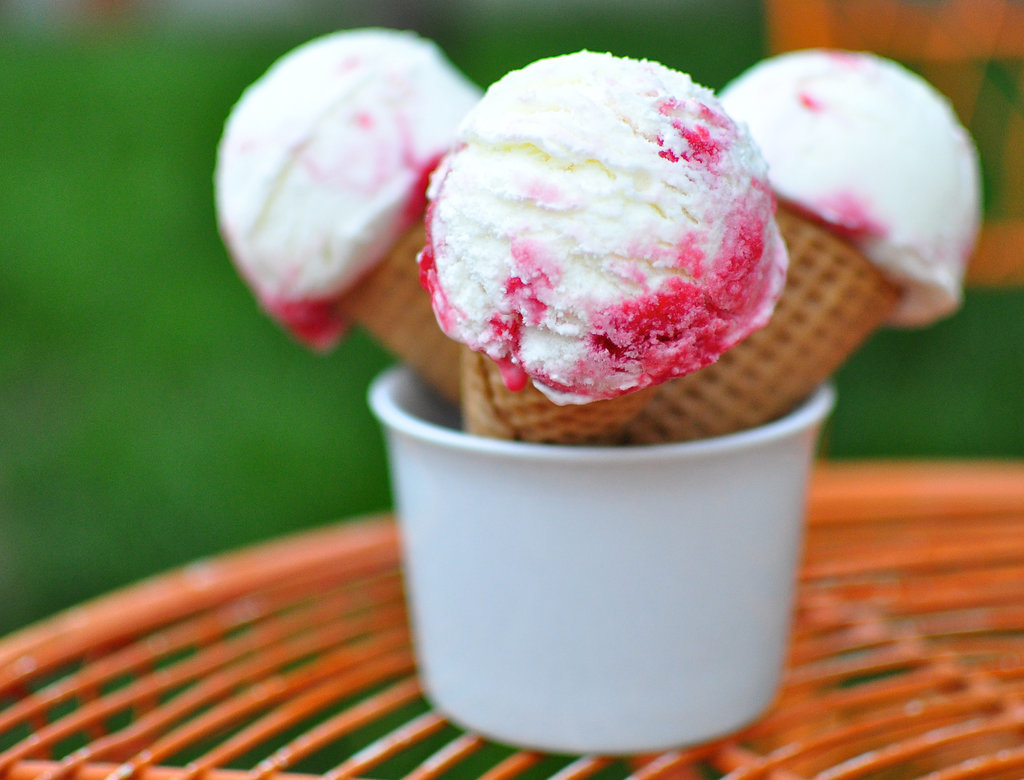 Greek yogurt and a juicy raspberry swirl [7] combine forces in this frozen treat that's as tasty as it is beautiful.
Photo: Lauren Hendrickson
Strawberry Shortcake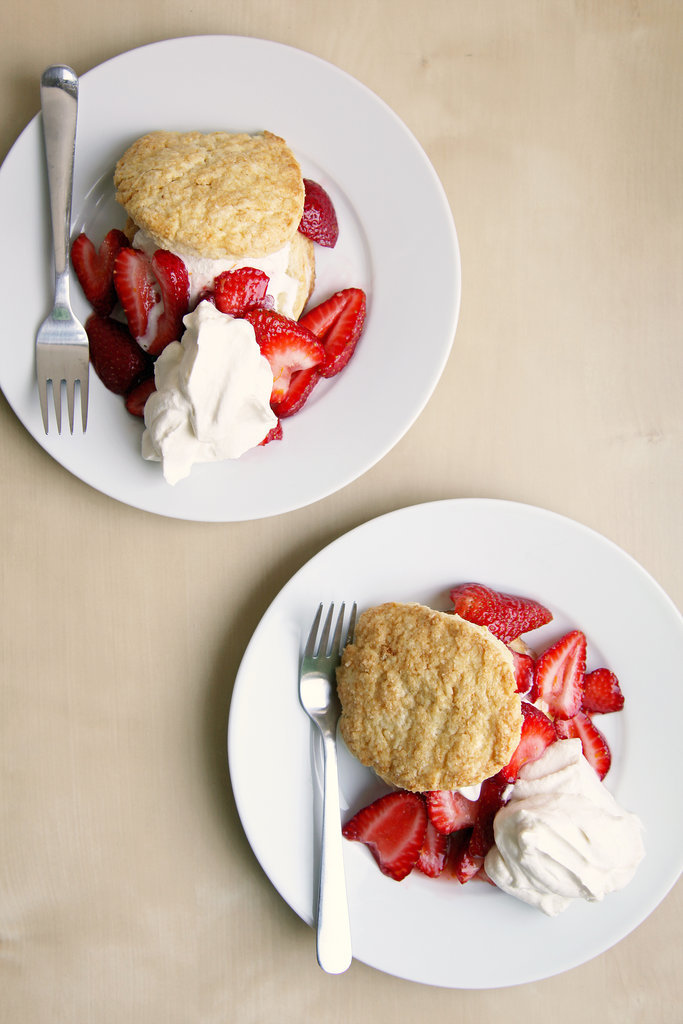 To make this classic strawberry shortcake [8] more patriotic, add some blueberries or blackberries to the mix for a dessert that's truly red, white, and blue.
Photo: Nicole Perry
No-Bake Watermelon Cake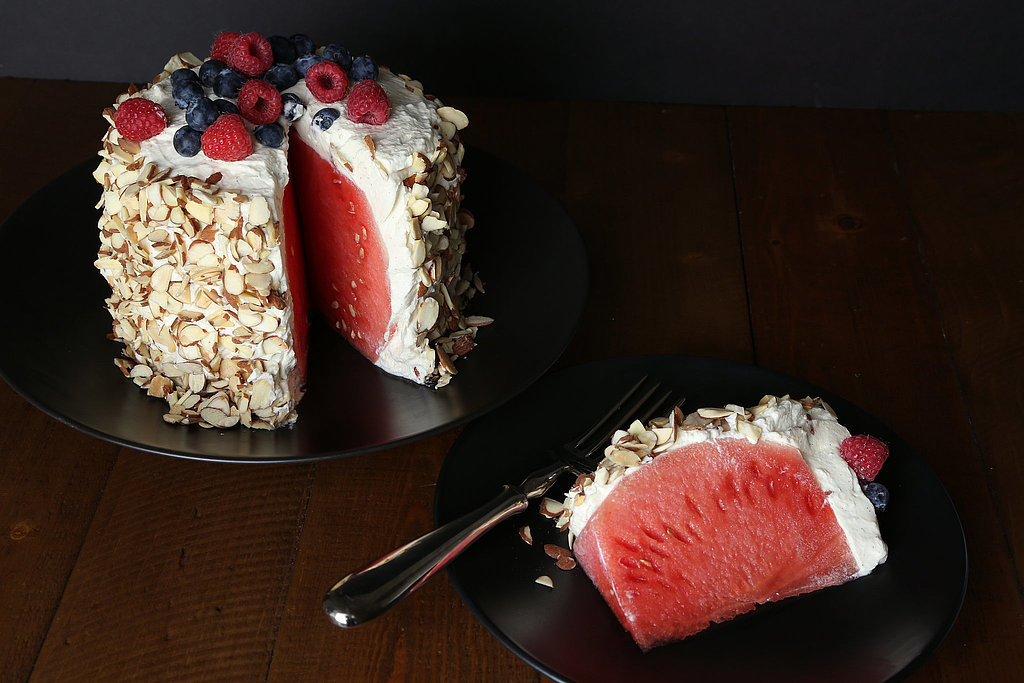 No baking is involved in constructing this whipped-cream-frosted watermelon "cake." [9]
Photo: Anna Monette Roberts