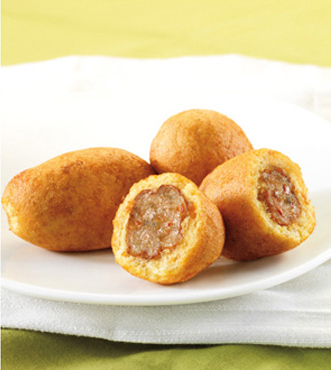 When word first broke that Dunkin' Donuts would be serving up sausage-stuffed pancake balls, we asked you what you thought of the breakthrough in fast food breakfast.
Less than 40 percent
of you said you'd be interested in giving the breakfast-flavored corn dogs a try.
Naysayers, perhaps it's time to think twice: Slashfood recently gave the new morning offering a try and were surprised by the results of the taste test. To read the full review, head over to Slashfood for the story.