Roasted Tomato Basil Soup Is Superbly Comforting
Last Sunday I caught a Barefoot Contessa marathon on Food Network where one recipe stood out in my mind. So much that I went straight to the store to purchase the ingredients and made it that evening for dinner. The recipe was for roasted tomato soup with fresh basil. Although neither element is in season, the soup looked soothing, scrumptious, and hearty.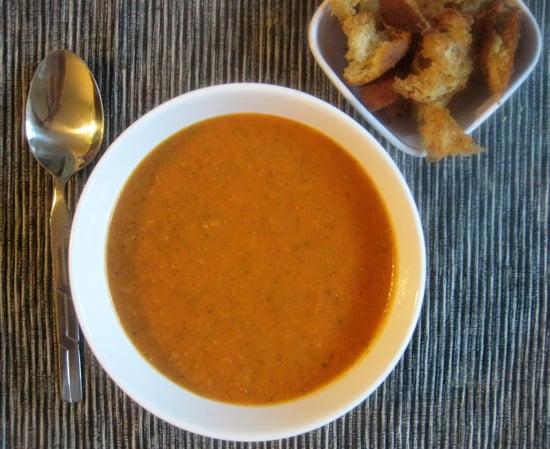 It was featured on an episode devoted to healthier, feel-good food, so I didn't worry about serving myself an extra-large helping — it's that good! Unlike other roasted tomato soups, Ina's rendition is rich and flavorful without the addition of cream. The red pepper flakes provide a lovely heat. For the ultimate comfort meal, serve with a grilled cheese sandwich or homemade croutons. Want the recipe? All you have to do is
.