In celebration of recent gay marriage wins [1], we've gathered up some of the best same-sex wedding [2] toppers out there. From classic styles to ones a bit more whimsical, these wedding dessert decorations all do a great job of personalizing the tradition of topping the cake on the day you say "I do."
Source: AFriendofDorothy [3]
For Simplicity's Sake
Keep it simple with this clean-cut topper [4] ($15-$25) that can be customized to match your cake's color scheme.
Colorful Union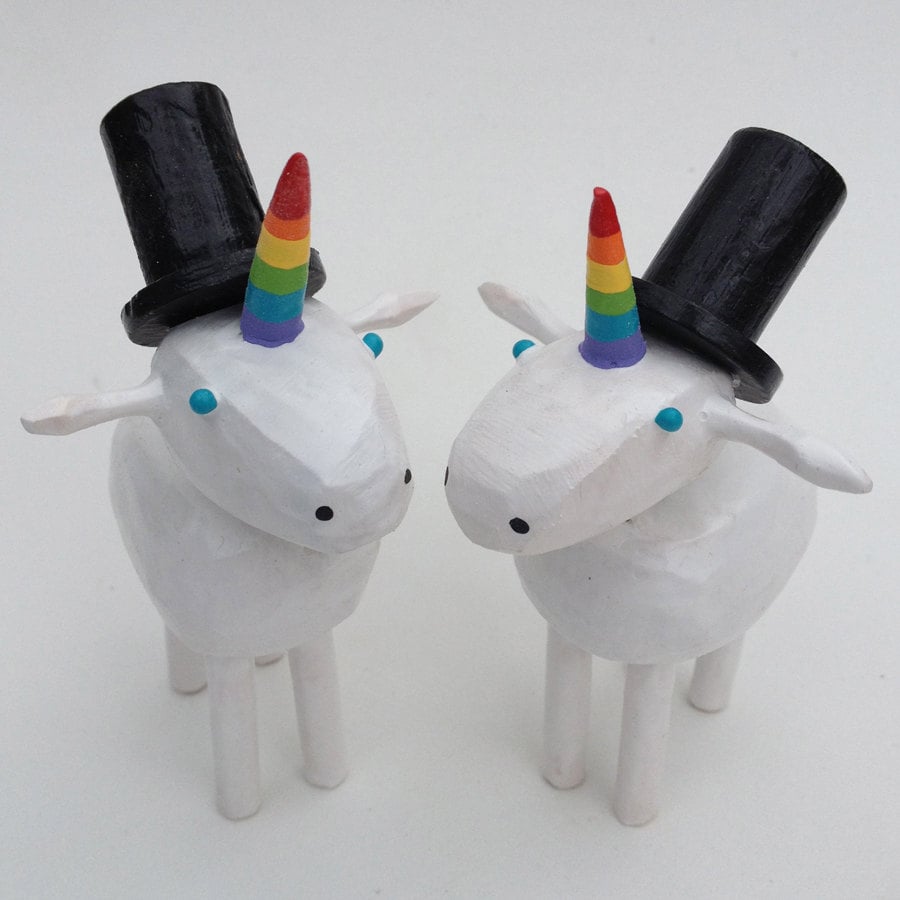 These jaunty unicorn toppers [5] ($85) are perfect for the more playful of newlywed pairs.
Pennant to Win It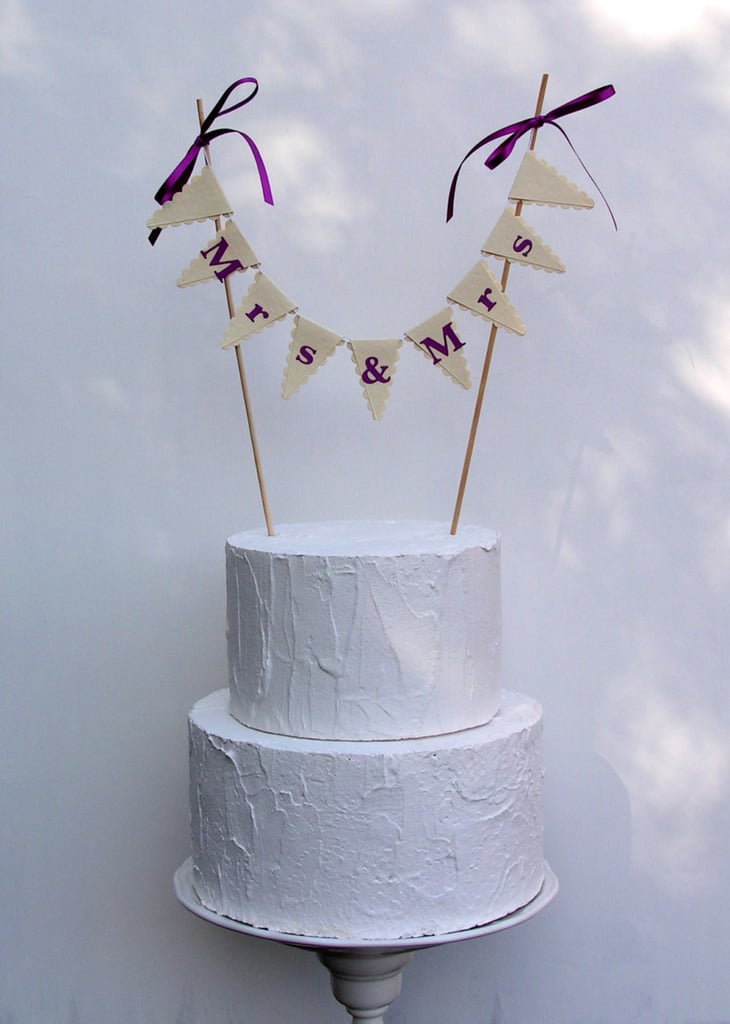 This dainty cake bunting topper [6] ($9) will look great on any type of wedding [7] dessert. Feeling crafty? Try your hand at a DIY version [8].
Wood You Marry Me?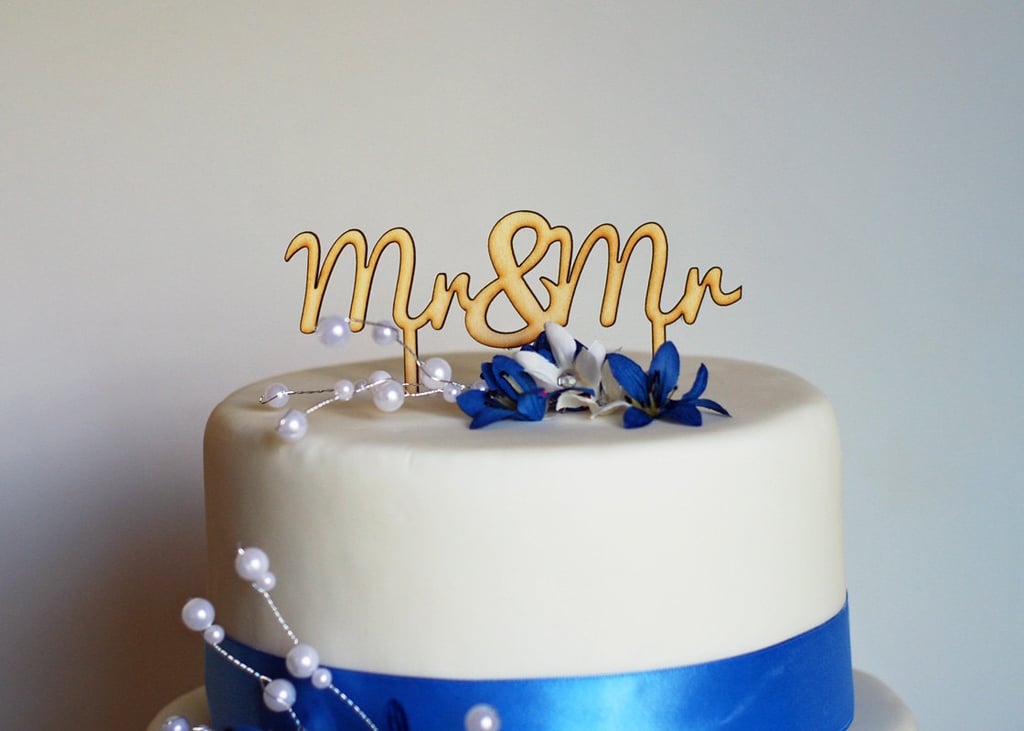 A wooden cake topper [9] ($16-$22) cut from birch is perfect for an outdoor wedding [10] celebration.
We Heart It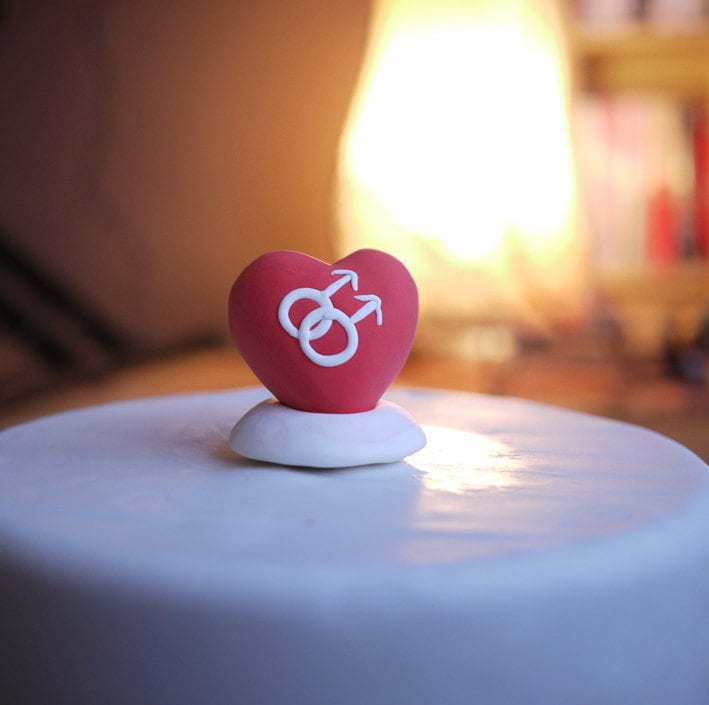 This miniature heart topper [11] ($17) is almost cute enough to eat.
Wire Creations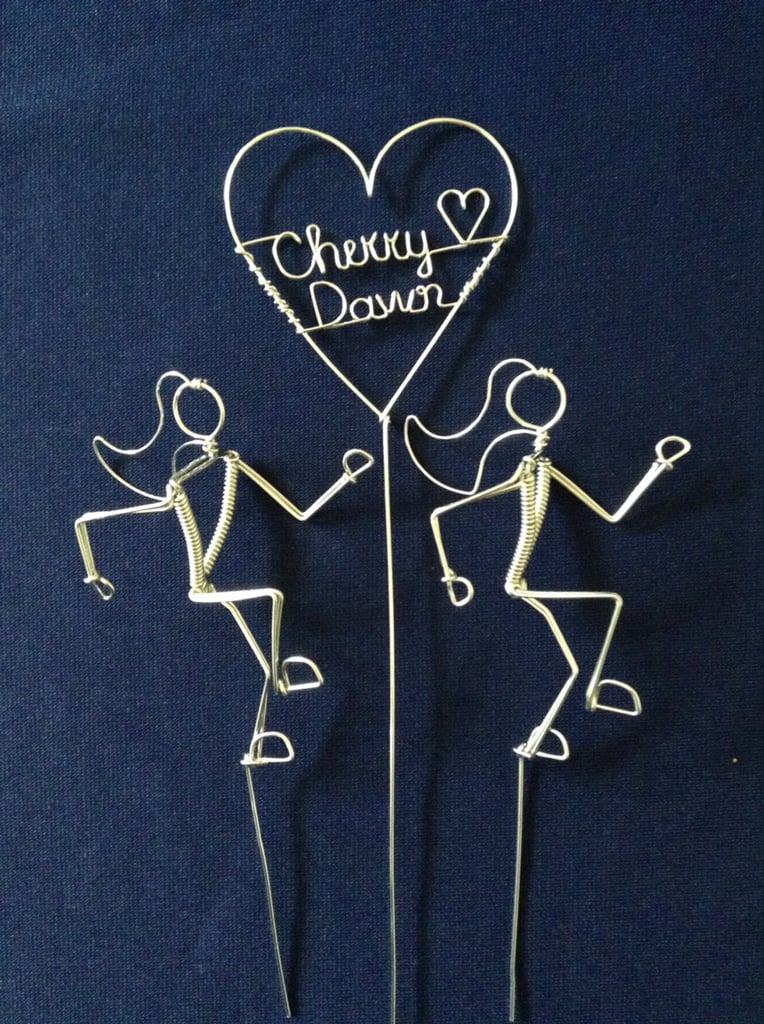 These whimsical wire toppers [12] ($59) can be made to fit your interests (these two ladies are runners), and the heart is personalized with your names.
Keep It Classic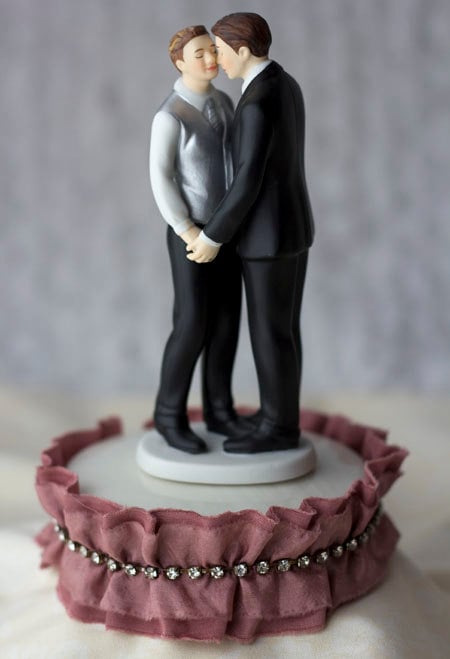 You can't go wrong with a more traditional topper [13] ($49) like this one of a couple embracing.
Family Portrait Topper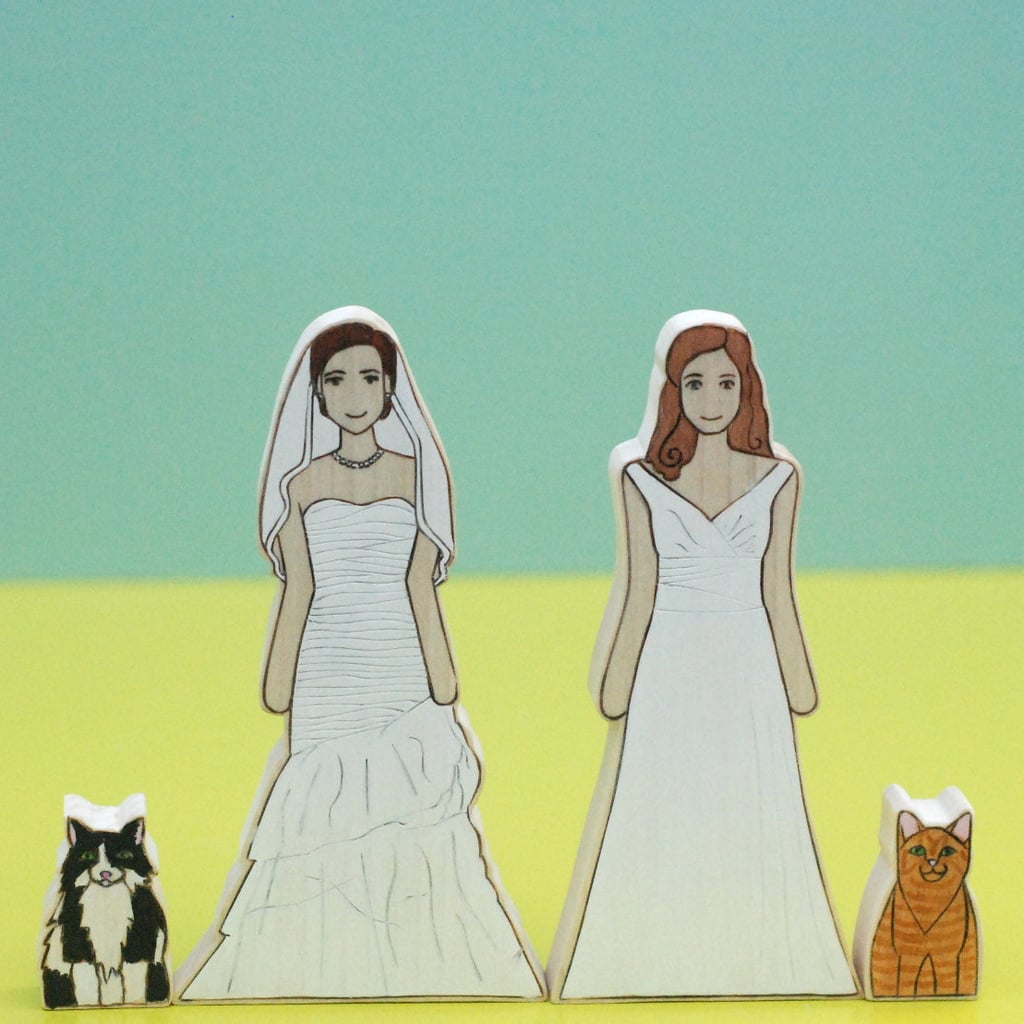 We all consider our pets actual family members, so how could we leave them out of one of the biggest days of our lives? With these personalized pet toppers [14] ($210), you don't have to.