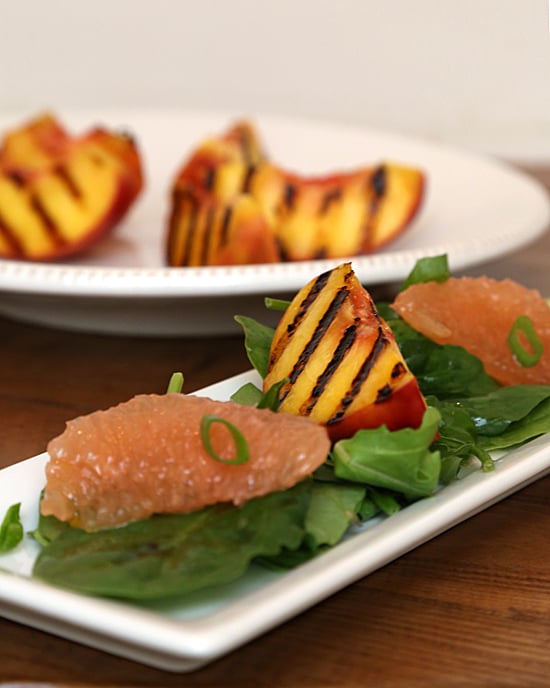 Stone fruits like peaches [1] are at their peak right now, and while eating a juicy one out of hand simply can't be beat, there are countless ways to incorporate them into your cooking — and not just desserts at that.
Use peaches as a savory ingredient [2] to jazz up your plate, even if it's in a simple preparation, like sliced over mozzarella and bread. From grilled appetizers to pizza, we've got plenty of suggestions. Here are eight of our favorite ideas.
Bacon lovers: flip for pancetta-wrapped peaches [3] straight off the grill.
Caramelize stone fruit on the barbie; toss in cooled peaches [4] to a mixed green salad.
Add sweet-tart layers of flavor to a roasted veggie pasta salad [5].
Foil piquant peaches with creamy goat cheese and fenugreek [6] for an unexpectedly exotic surprise.
For four more ideas, keep reading.
Combine peach slices with tomatoes, mint, and basil [7], then dress with a soy-balsamic vinaigrette.
Substitute peaches for cherries in a ricotta focaccia pizza [8].
Grill peaches and pair with tangy grapefruit dressing for a balanced salad [9].
Serve baked rockfish [10] with peach salsa made from onion, cilantro, and pepper.
Do you have any go-to peach recipes that aren't sweet but rather savory?
Photos: Anna Monette Roberts, Lauren Hendrickson