Many Catholics abstain from eating meat on Fridays during Lent and get creative with fish dishes instead. Whether you celebrate the Lenten season or not, keep things interesting with a delicious seafood spread. From Moroccan-spiced barramundi skewers, to the easiest baked lemon salmon, to crispy coconut shrimp, these 31 recipes will provide plenty of inspiration.
— Additional reporting by Laura Marie Meyers
Baked Lemon Salmon With Creamy Dill Sauce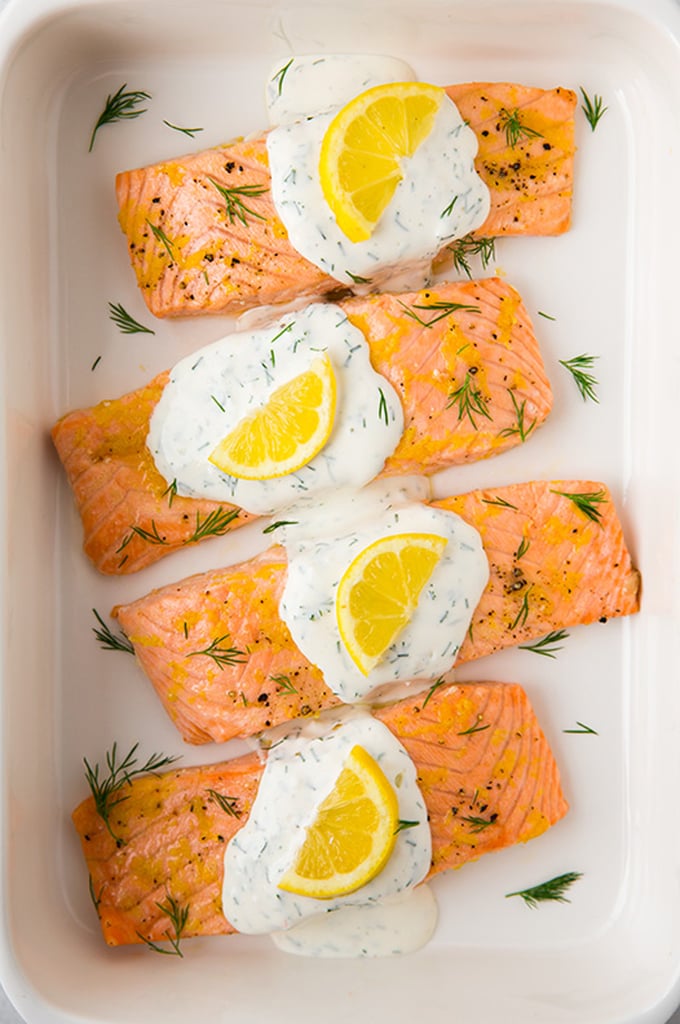 Even picky eaters can get on board with this lemony baked salmon paired with creamy dill sauce [1].
Shrimp Scampi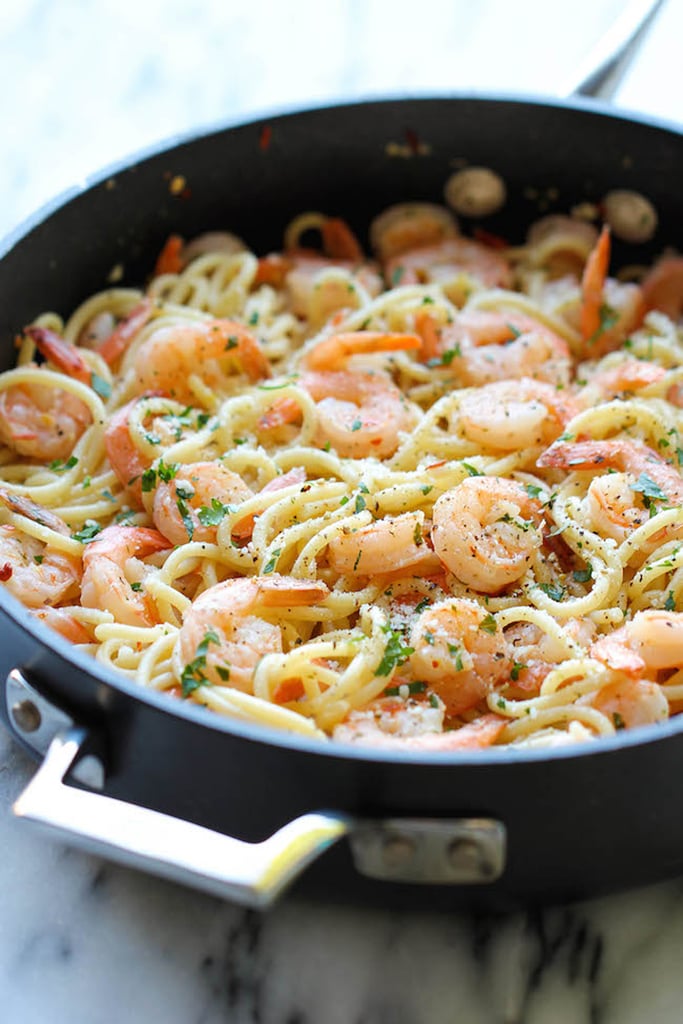 You won't find a recipe much faster (or easier) than shrimp scampi [2]; if you start with prepeeled shrimp, it can come together in as little as 15 minutes.
Moules à la Marinière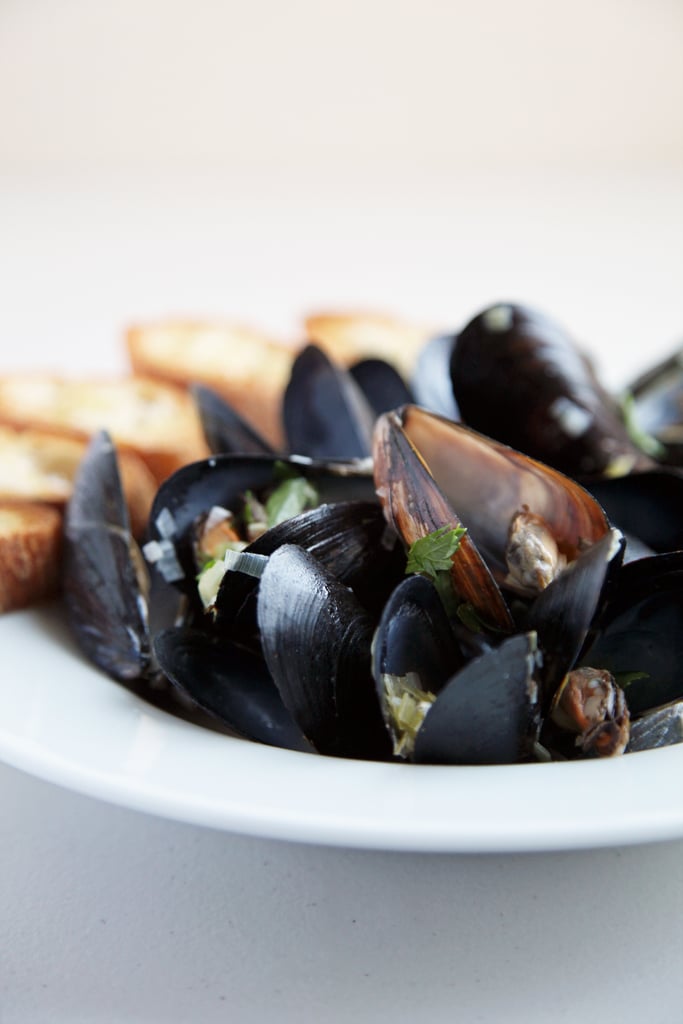 Go classic with Julia Child's recipe for mussels steamed in white wine [3].
Kale Salad With Roasted Salmon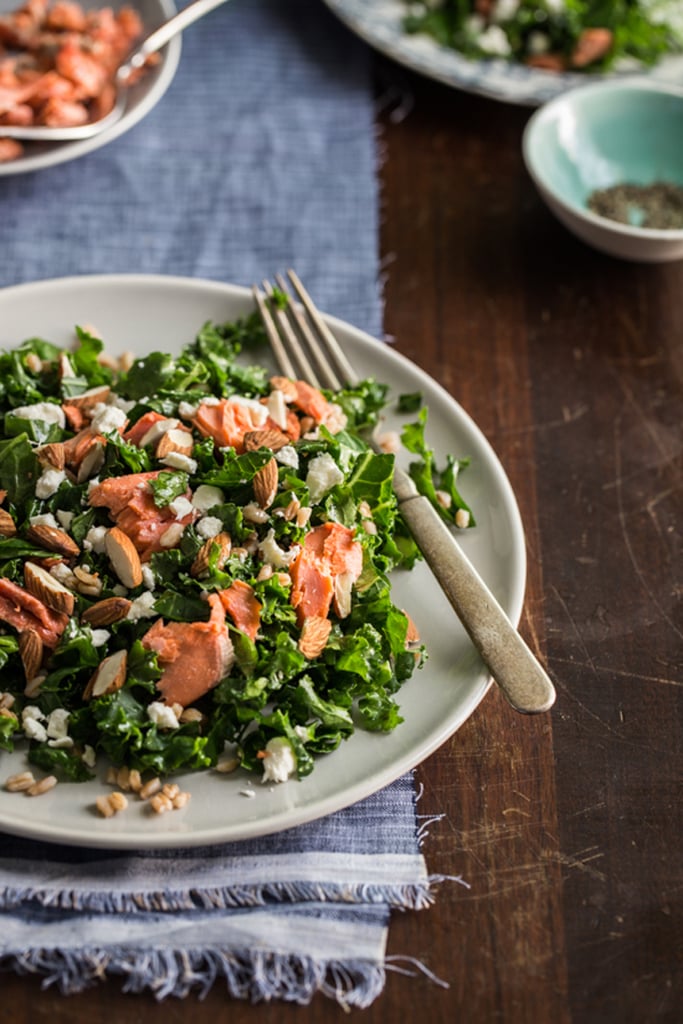 Kale, farro, roasted salmon, almonds, and a lemony vinaigrette [4] combine for a satisfying salad.
Coconut Shrimp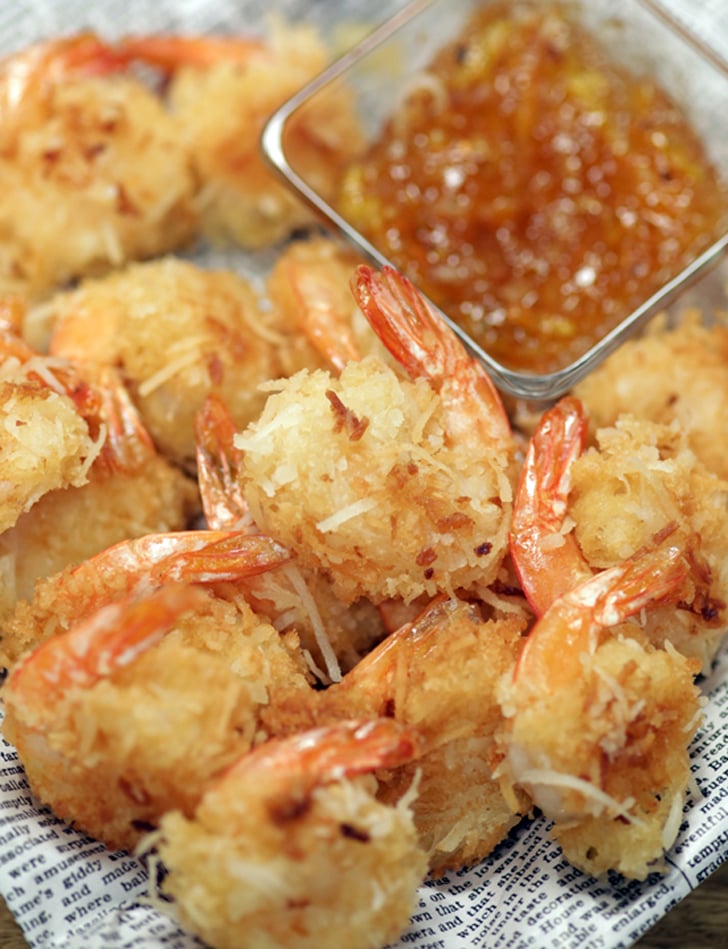 Sometimes it's fun to make a meal out of an appetizer instead of a main dish, like with this crispy coconut shrimp [5]. Just add a simple salad or some roasted vegetables to round it out.
Moroccan Barramundi Skewers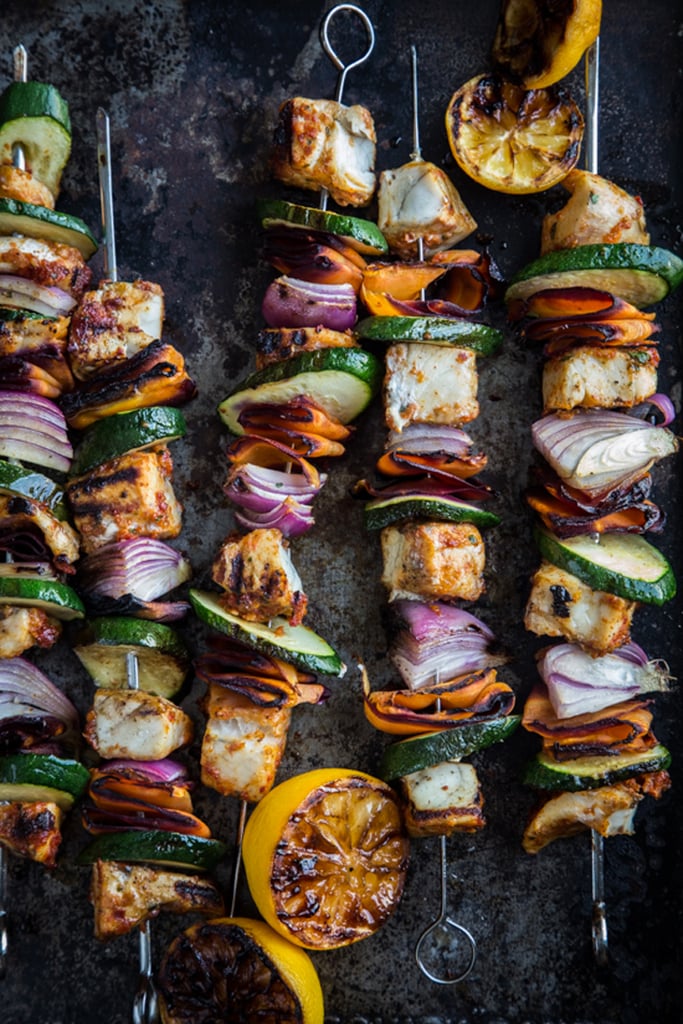 Warm Moroccan spices like cumin, coriander, and cinnamon season these barramundi and vegetable skewers [6].
Salmon With Crispy Cabbage and Kale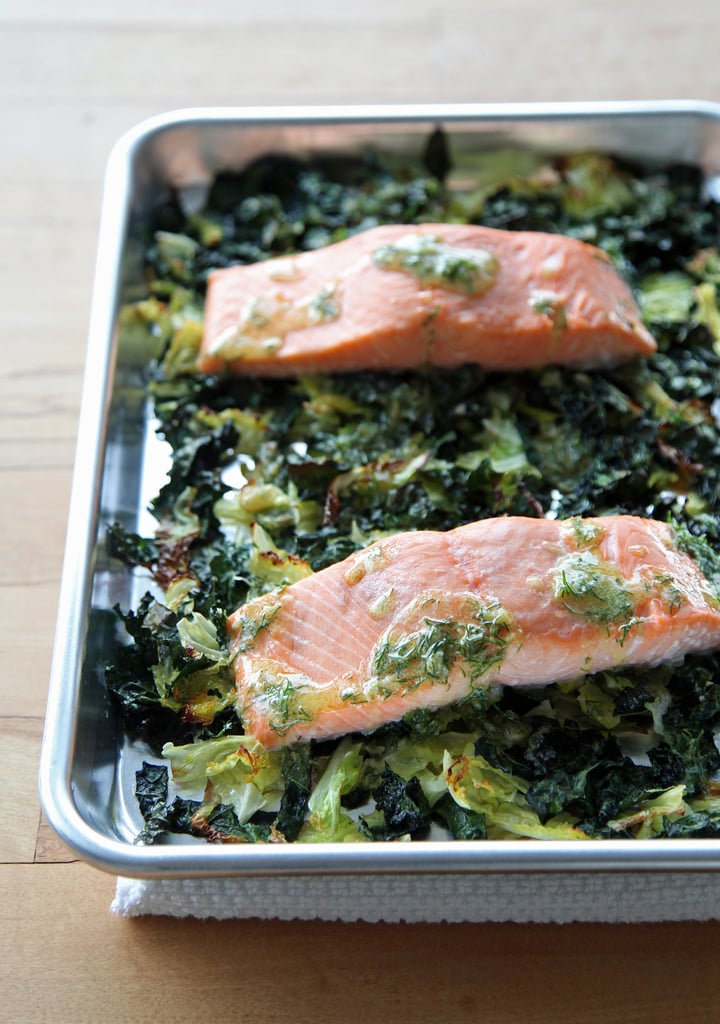 Roasted on one sheet pan, this fast and fresh fish option [7] also requires minimum cleanup.
Buffalo Shrimp Skewers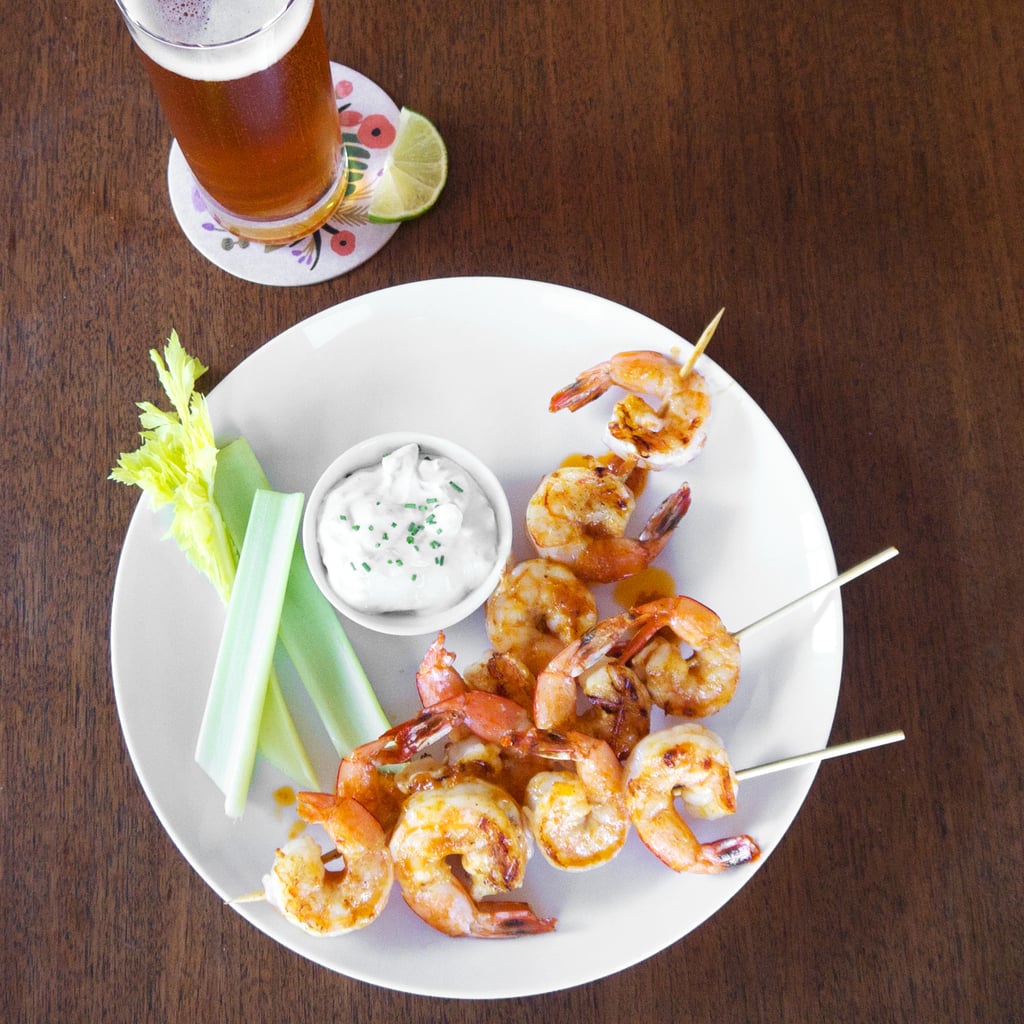 Served with a blue-cheese dipping sauce and a green salad (or plenty of celery), grilled buffalo shrimp [8] isn't just for game day.
Seared Scallops With Parsnip Puree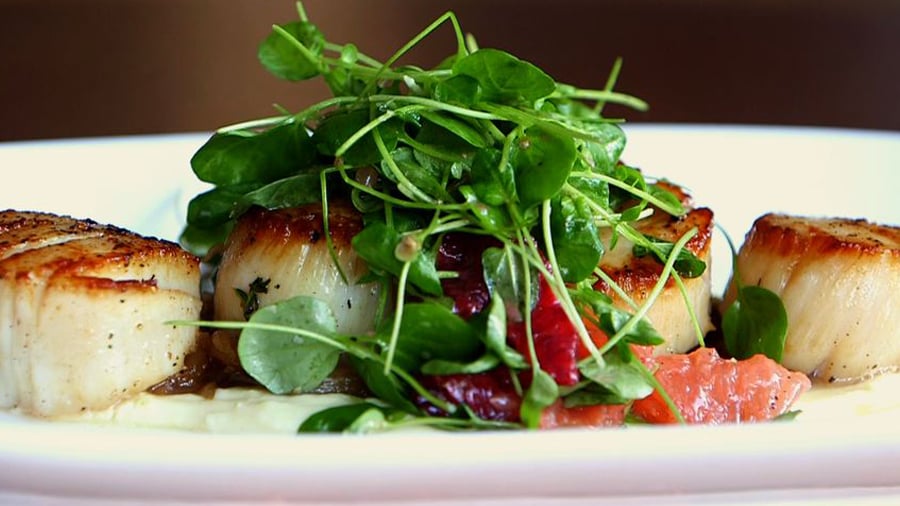 Far simpler to make than you'd imagine, tender seared scallops [9] pair wonderfully with creamy parsnip puree.
Boxty with Salmon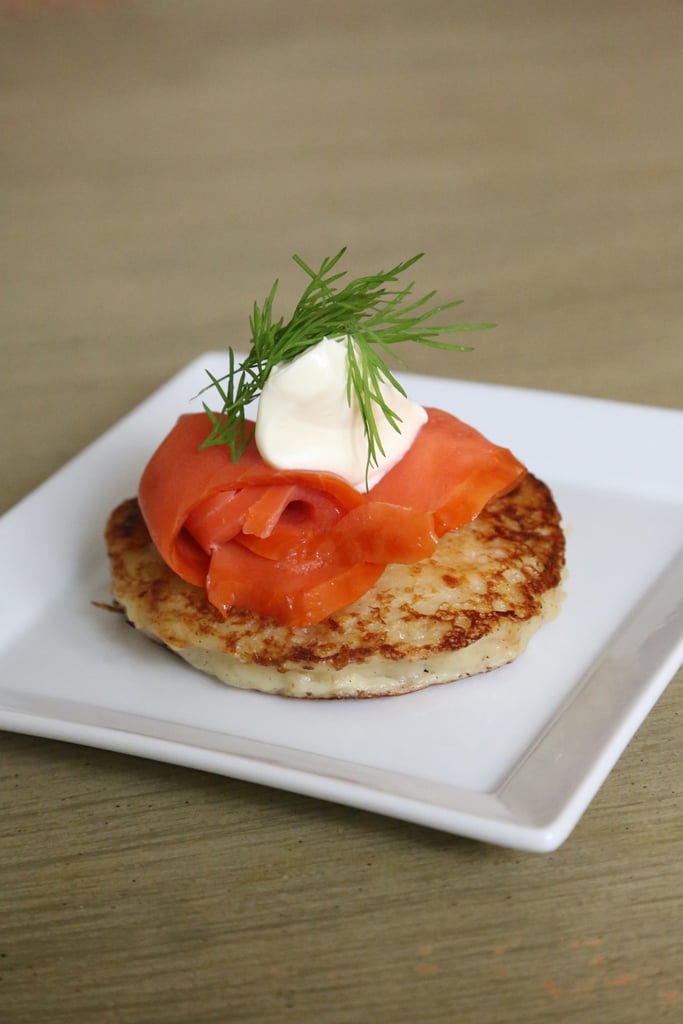 For breakfast (or breakfast for dinner), you can do no better than Irish potato pancakes topped with smoked salmon [10].
Garlic Parmesan Roasted Shrimp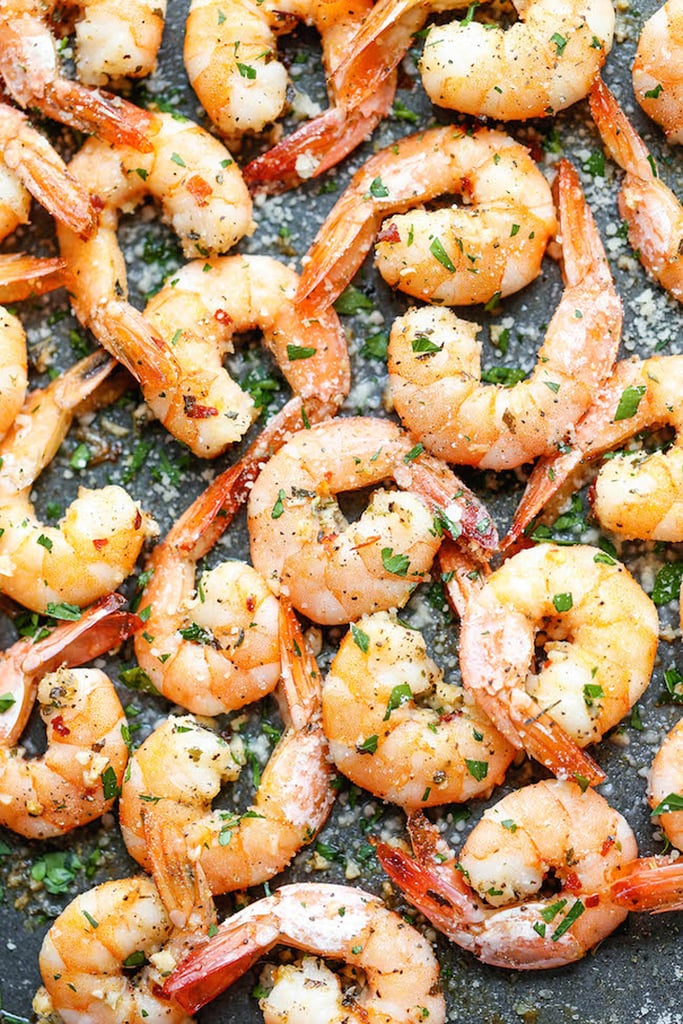 Snappy, succulent, and savory, garlic parmesan roasted shrimp [11] will quickly enter your meal rotation.
Grilled Fish Tacos With Cucumber-Mango-Mint Salsa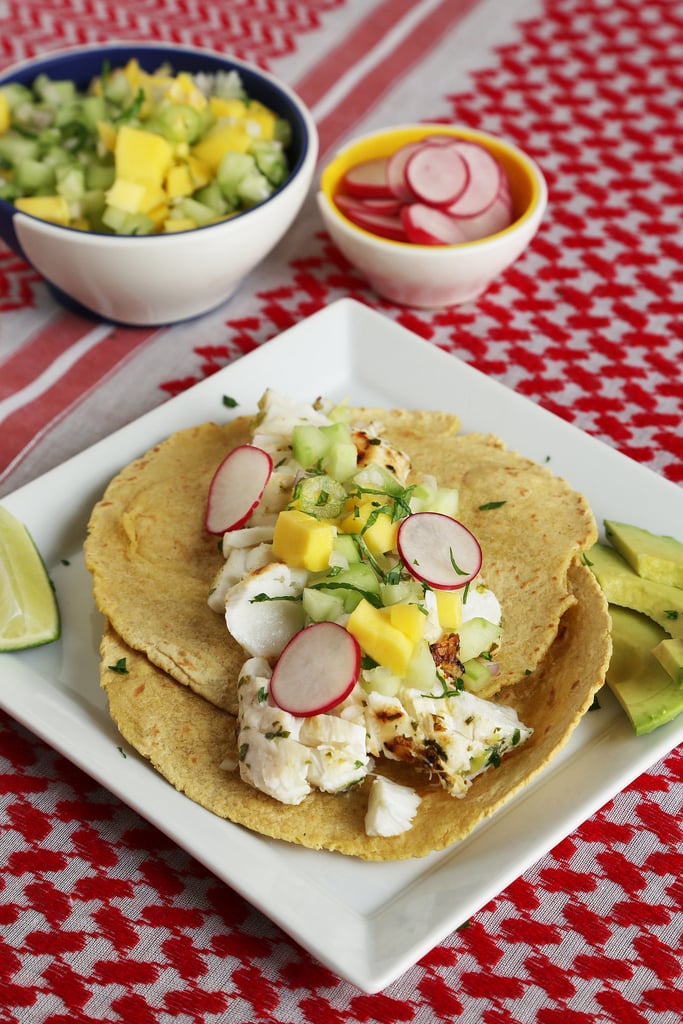 Flaky, grilled white fish and cucumber-mango-mint salsa [12] top tortillas in this fresh take on tacos.
Sous Vide Salmon With Soba Noodles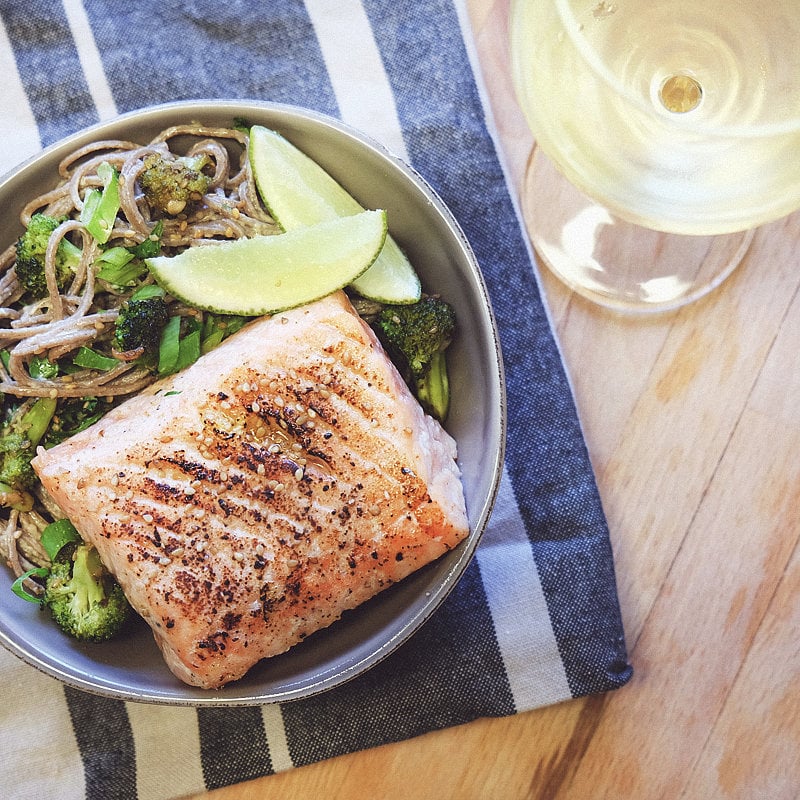 Simple sous vide salmon with soba noodles [13] is a strong argument for investing in an immersion circulator. (This killer recipe is ready in only 20 minutes!)
Garlic Butter Shrimp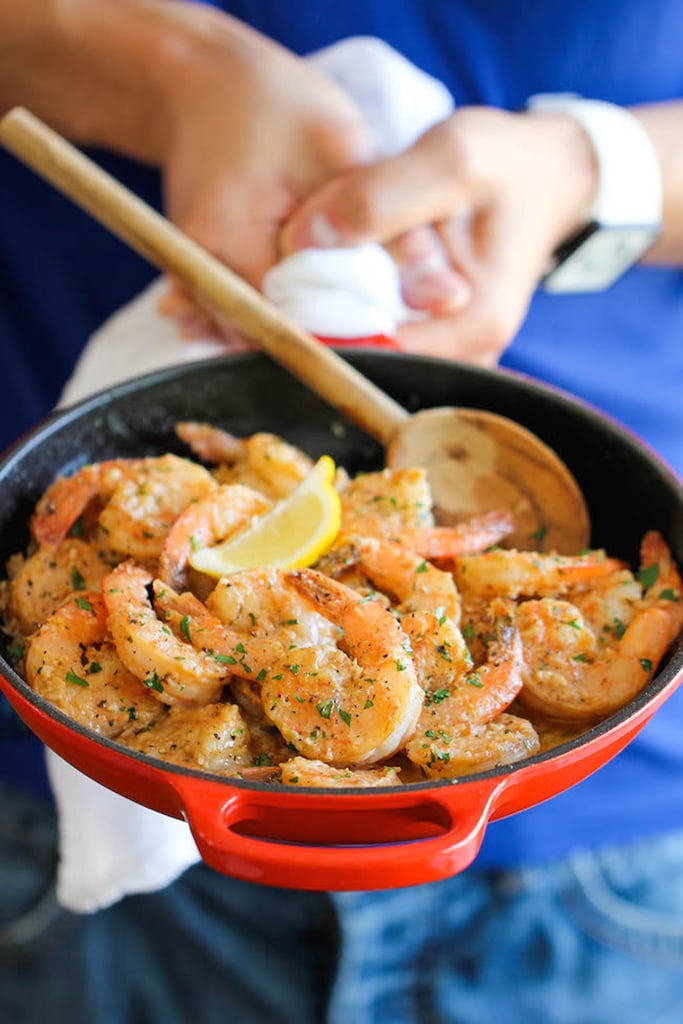 Make sure you have plenty of sliced baguette to serve with this garlic butter shrimp recipe [14]; you'll want to mop up every last drop of the rich sauce.
Crab Toast With Cream Cheese
For a hearty snack or a light lunch, try this five-ingredient crab toast recipe [15].
Chili-Glazed Salmon With Bok Choy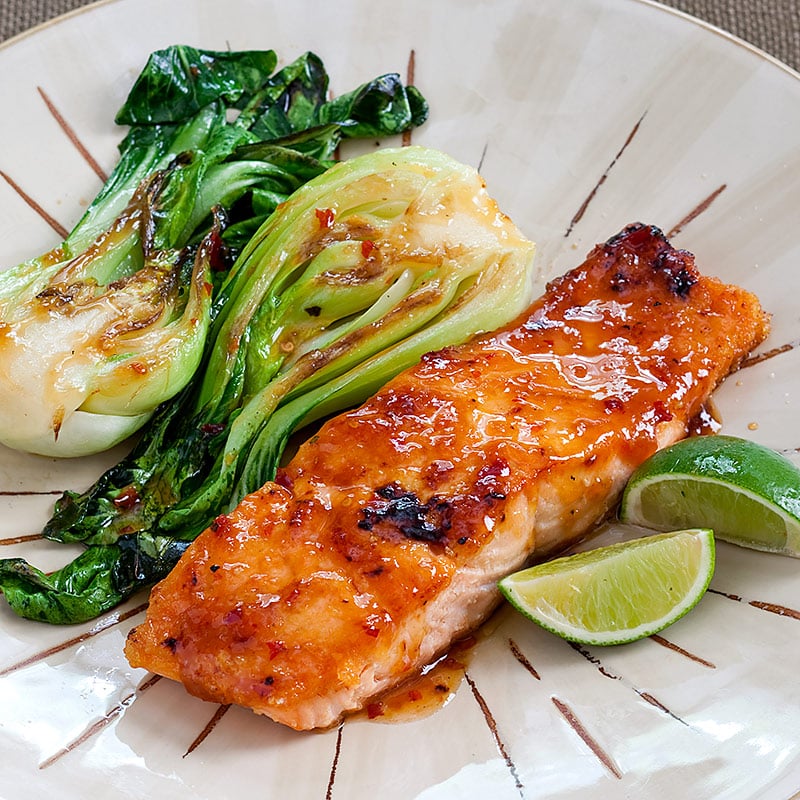 Gloss salmon with a simple Asian glaze and sear bok choy [16] for a fresh, fast, and easy dinner.
Shrimp Cocktail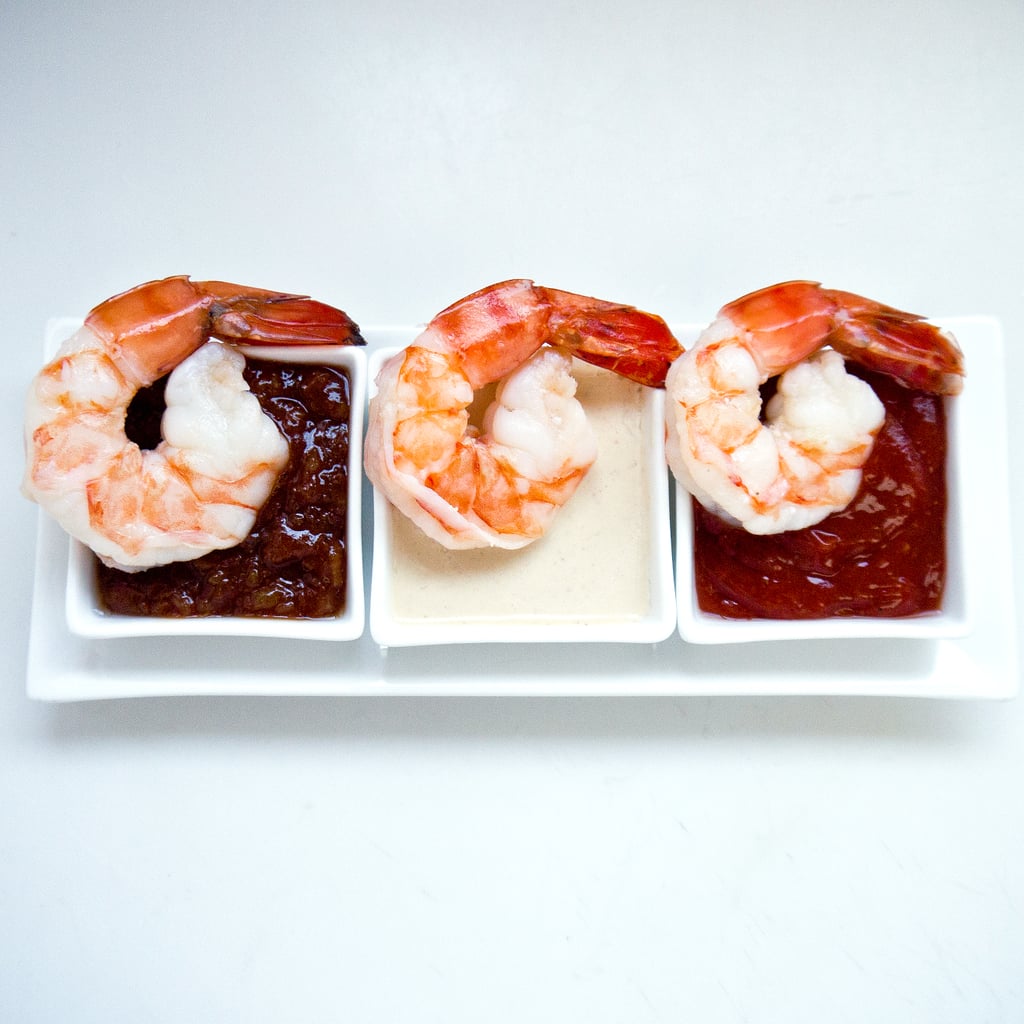 Served with three sauces (cocktail, BBQ, and peanut), shrimp cocktail [17] is one appetizer you'll be tempted to make an entire meal out of.
Grilled Fish Tacos With Cabbage Slaw and Avocado
Dress up tilapia fillets with a quick trip to the grill [18] and irresistible taco toppings including avocado and red-cabbage slaw.
Roasted Nicoise Salad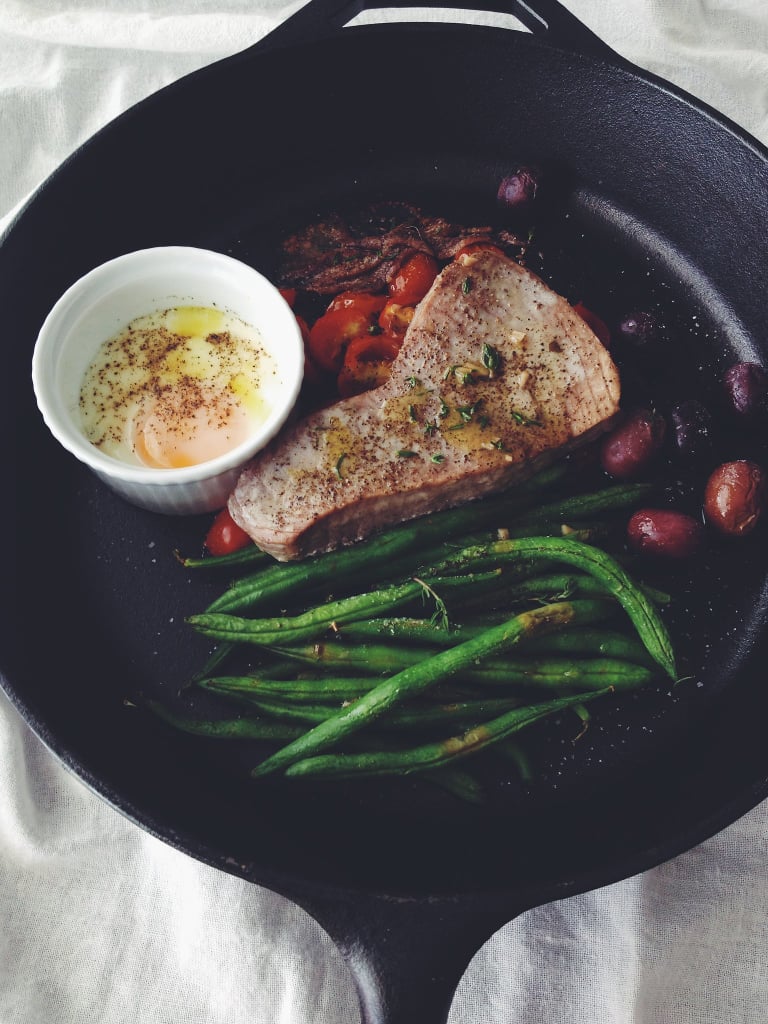 This fresh, one-pan take on Nicoise salad [19] is an adaptation of a recipe from Gwyneth Paltrow [20].
Salmon Cakes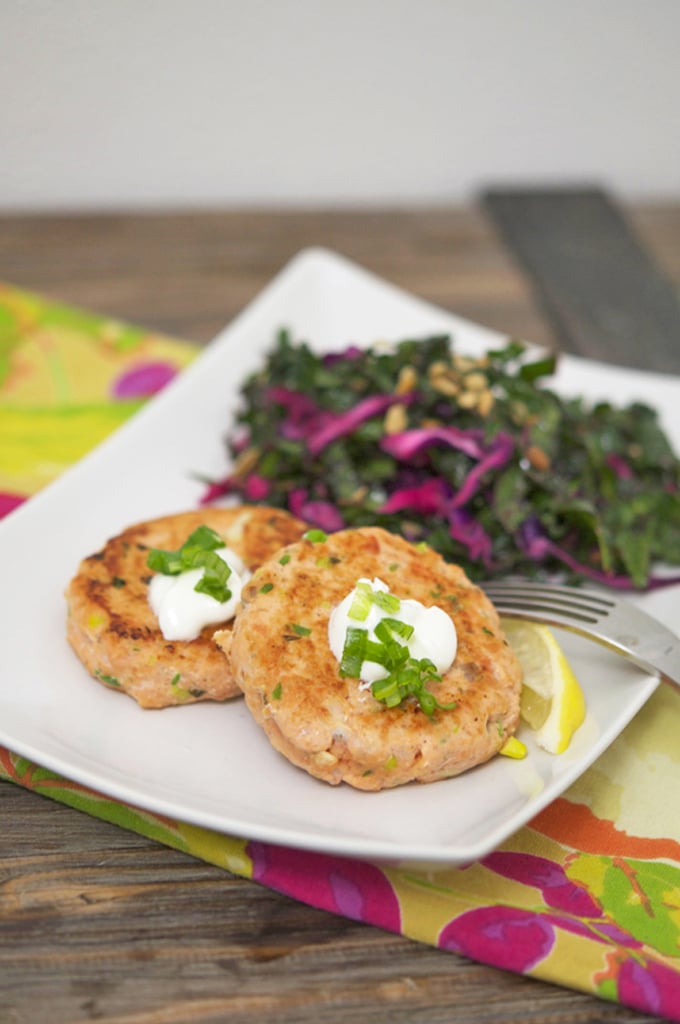 Looking for something delicious and easy to make? Add these simple salmon cakes [21] to the menu and serve with sour cream.
Garlic-Soy Shrimp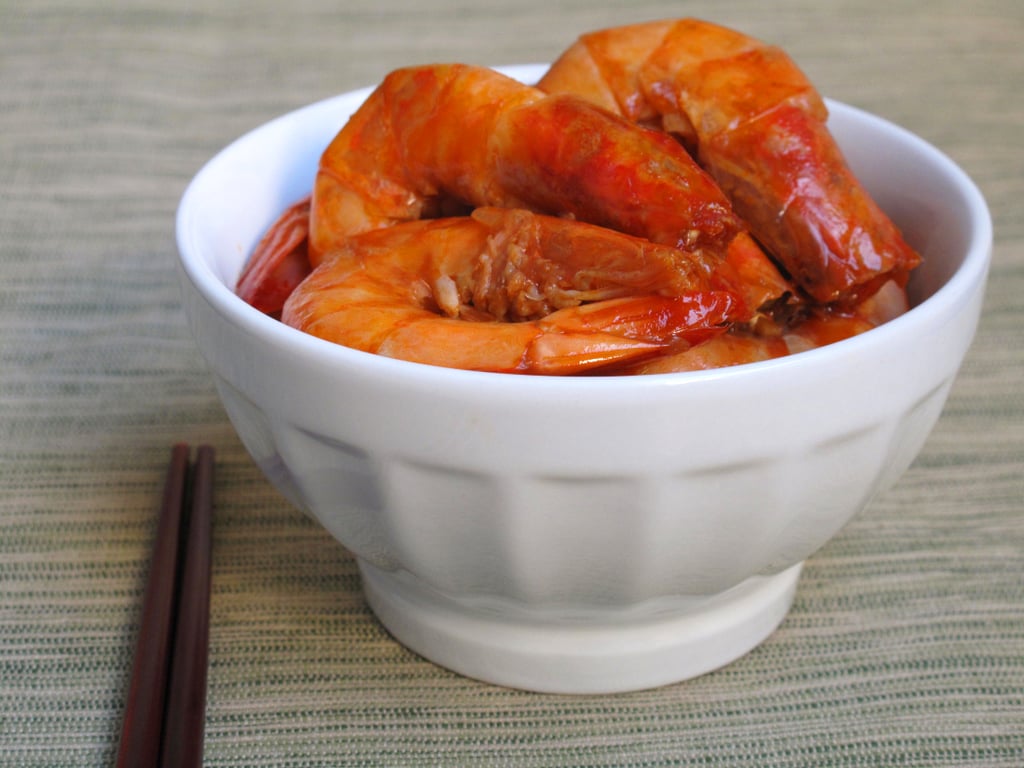 You won't believe how simple this classic Chinese shrimp dish [22] is; it only requires six ingredients, including white rice to serve it with.
Cod With Asparagus En Papillote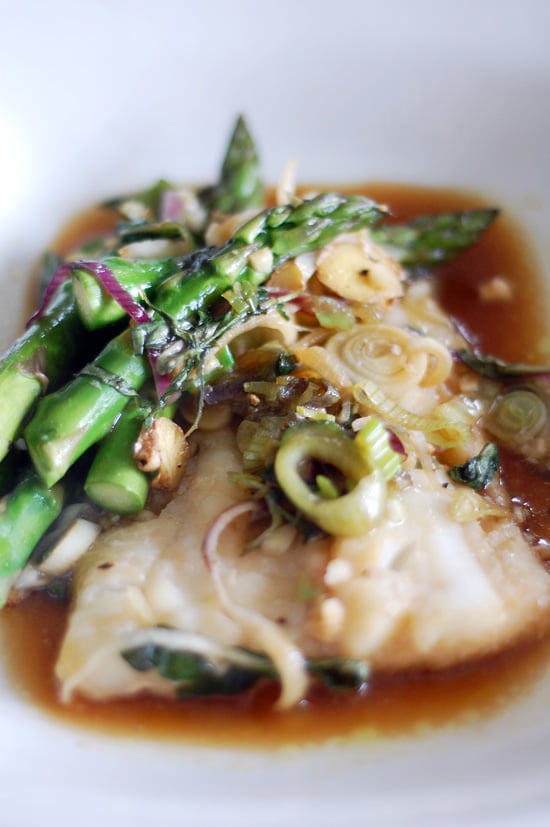 The fancy French name of this baked cod dish [23] might make you assume that it's tricky to make, but that couldn't be further from the case.
Blini Pizza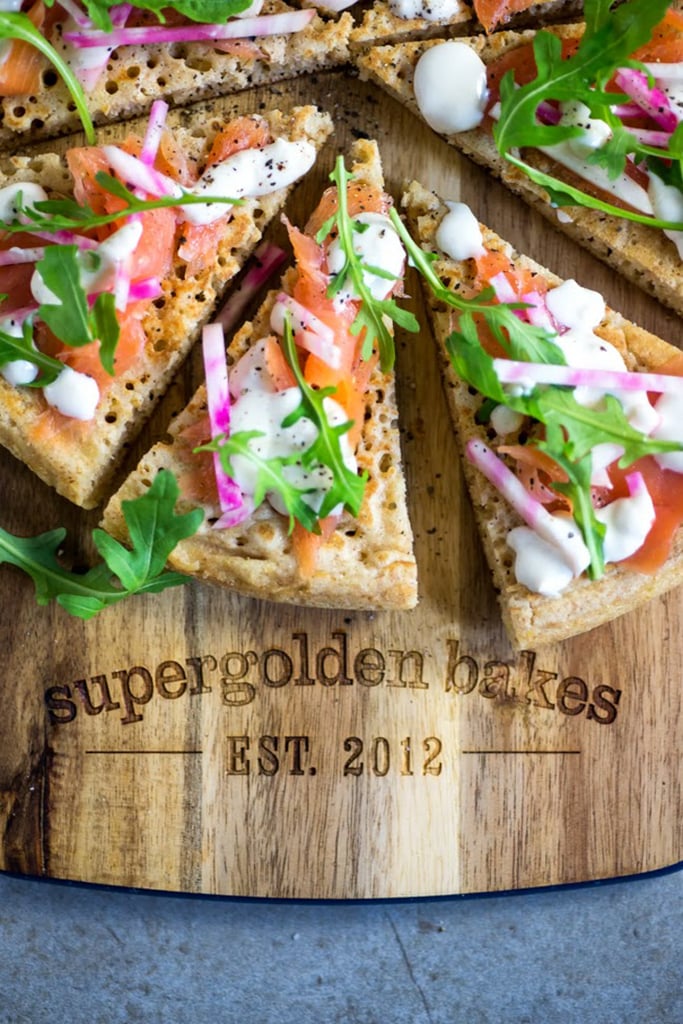 Treat yourself to a few slices of blini pizza [24], which scales the classic appetizer into a lower-fuss, large-format dish.
Shrimp Zucchini Pasta Puttanesca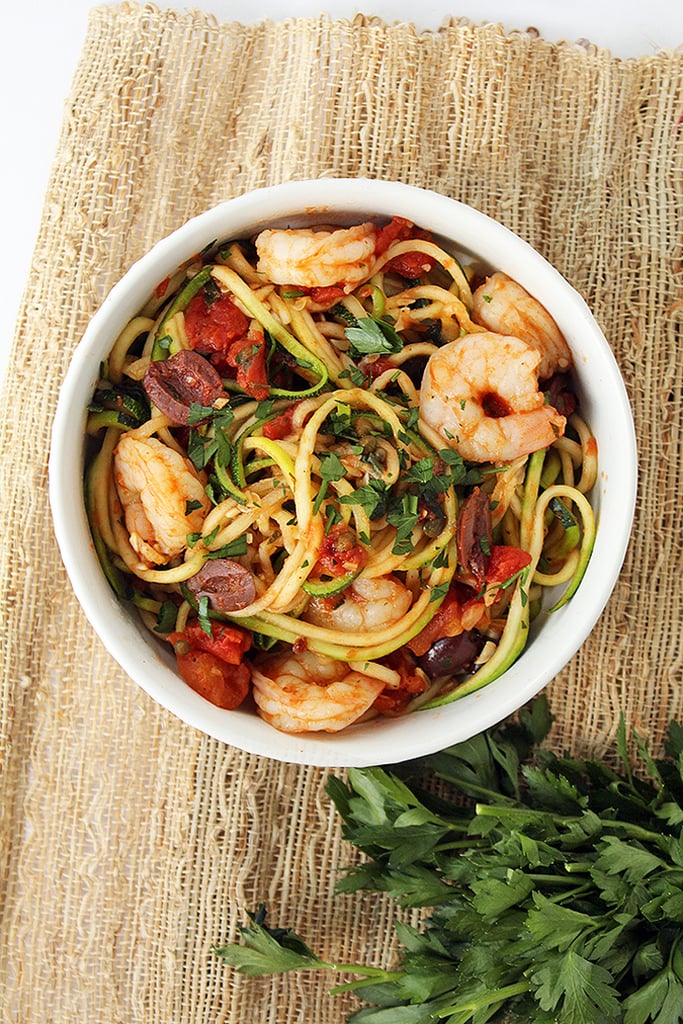 You won't miss the noodles in this spiralized zucchini take on pasta puttanesca [25].
Halibut Crudo With Lemon Oil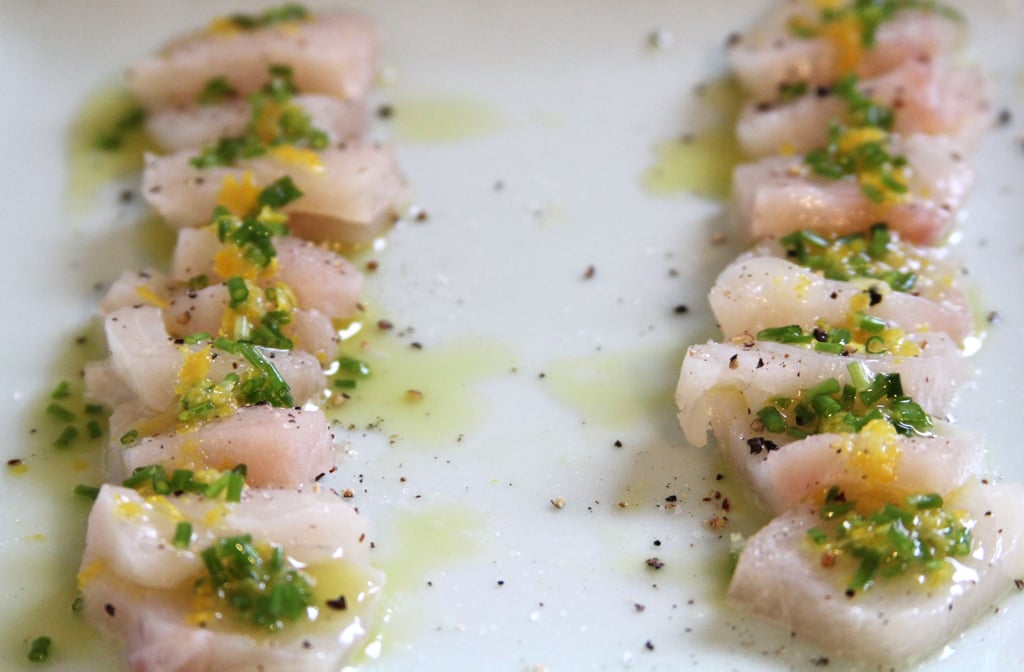 Kick off your meal with lemon-bright halibut crudo [26].
Grilled Salmon Tacos With Peach and Cucumber Salsa
Daydream of warmer weather while tucking into summery salmon tacos [27]. To make the recipe more seasonally appropriate, omit the diced peach from the salsa (or swap for other fruits like persimmon or citrus fruits).
Baked Shrimp With Olive Oil and Herbs
For a fresh take, bathe shrimp in olive oil and a trio of fresh herbs [28].
Lime-Leaf-Steamed Mussels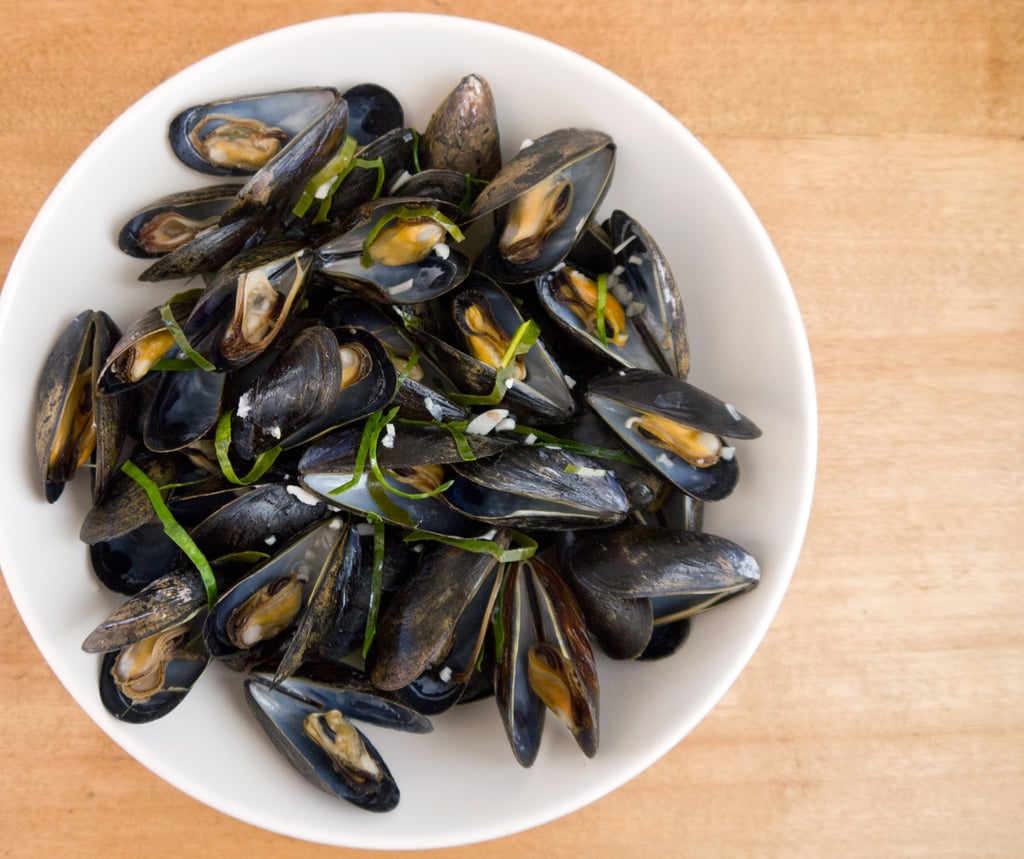 Served with a loaf of baguette and a simple green salad (if you're feeling fancy), steamed mussels [29] are the perfect weeknight meal.
Pan-Seared Salmon With Arugula, Zucchini, and Asparagus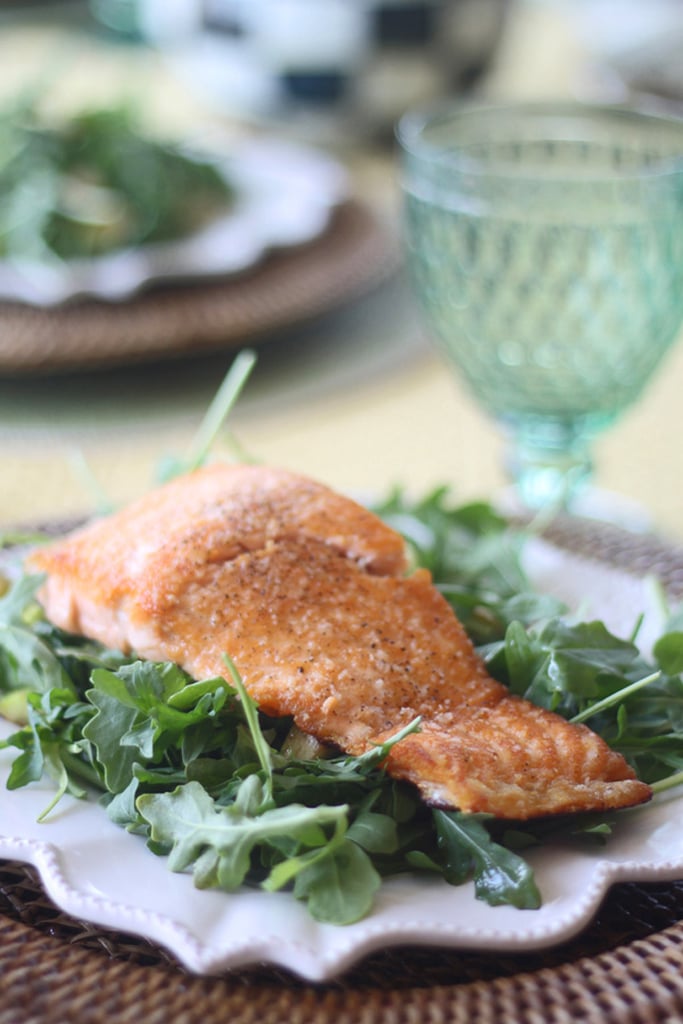 Celebrate Spring with pan-seared salmon served on a bed of arugula, zucchini, and asparagus [30].
Roasted Branzino With Lemon and Herbs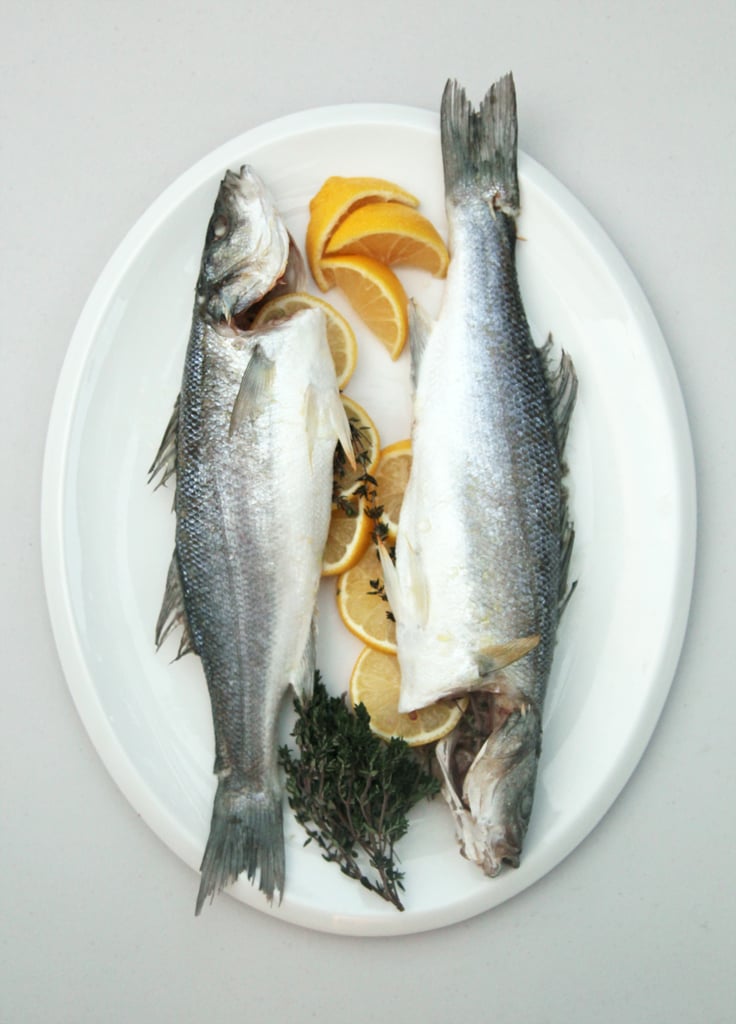 Cooking for a crowd? Go the whole-fish route, like in this simple roasted branzino recipe [31].
Cream Cheese, Lox, and Wasabi Sandwich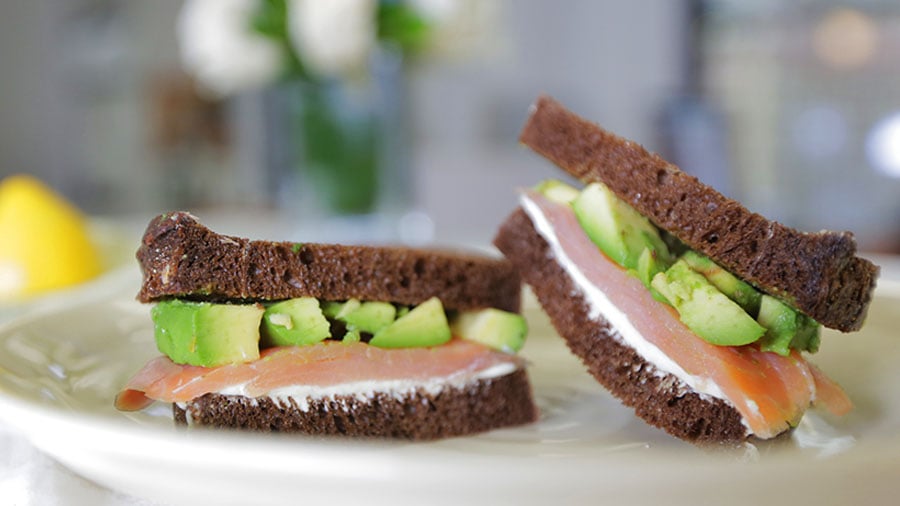 California roll meets sandwich in this spicy, creamy recipe [32].