Many Catholics abstain from eating meat on Fridays during Lent and get creative with fish dishes instead. Whether you celebrate the Lenten season or not, keep things interesting with a delicious seafood spread. Gather a group of fish-loving friends and serve up a seafood-based menu that everyone will enjoy. From shrimp and tortilla soup to crab-topped linguine, here are 10 tasty recipes to try for a flavorful seafood feast.
Hawaiian Ceviche With Pineapple Salsa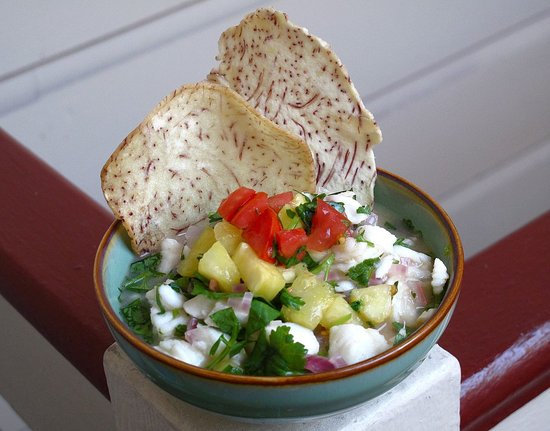 Kick things off with a tasty Hawaiian ceviche [1] recipe that will transport you right to the tropics. This dish from The Ritz-Carlton, Kapalua [2] includes a delicious mix of pineapple juice, coconut milk, onion, and garlic, plus a fresh salsa of pineapple, tomato, and cilantro.
Shrimp and Tortilla Soup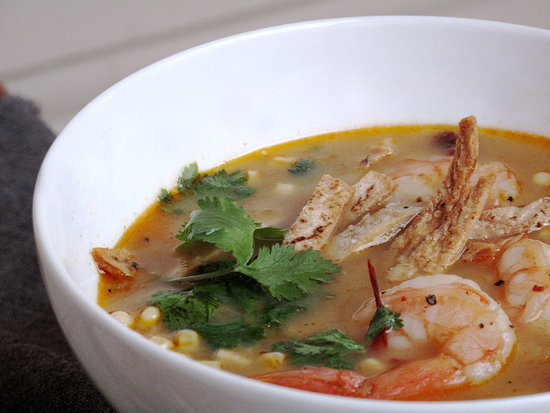 For a seafood spin on standard tortilla soup, try this shrimp and tortilla soup [3]. Not only does it take 10 minutes to make, but it's also light and gluten-free — and especially tasty topped with avocado, cilantro, and lime.
Crab Toasts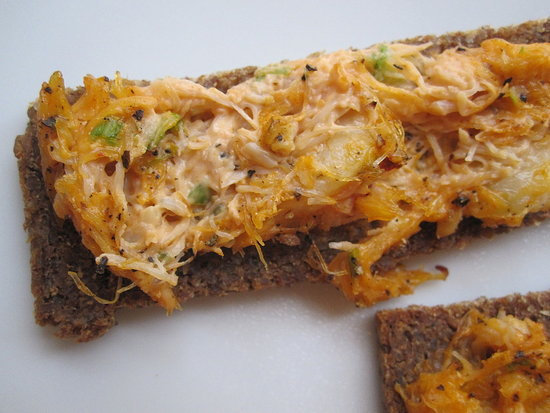 Rather than simple crab cakes, try rich crab toasts [4] for a satisfying appetizer. Served on rye, the crab is mixed with cream cheese, onion, ketchup, mayonnaise, and celery, plus a dash of Tabasco sauce to taste.
Baked Oysters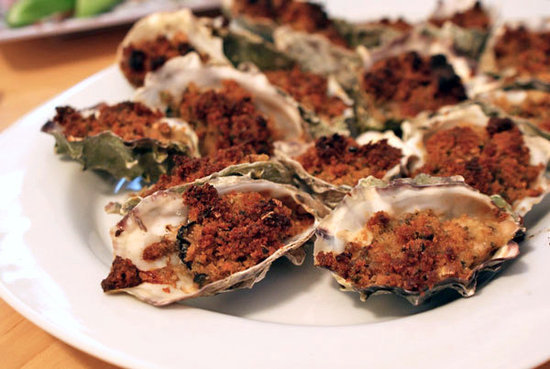 This creole recipe for baked oysters [5] will please the pickiest seafood eaters. Thanks to a breadcrumb mix with cayenne, tarragon, oregano, parsley, and garlic, these oysters are full of flavor and a bit easier on the palate than raw oysters.
Clam Chowder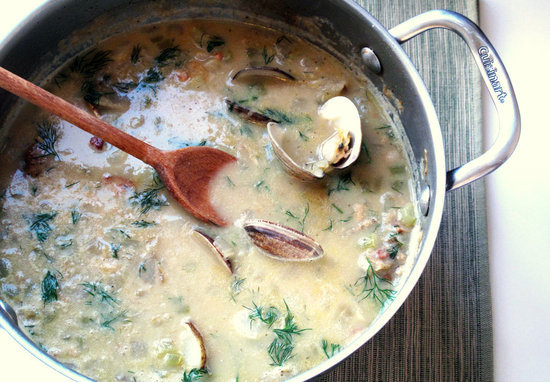 Guests will love this lighter take on clam chowder [6]. Unexpected add-ins like celery seeds, rice flour, and almond milk make this creamy classic an ideal starter.
Spicy Scallops With Capellini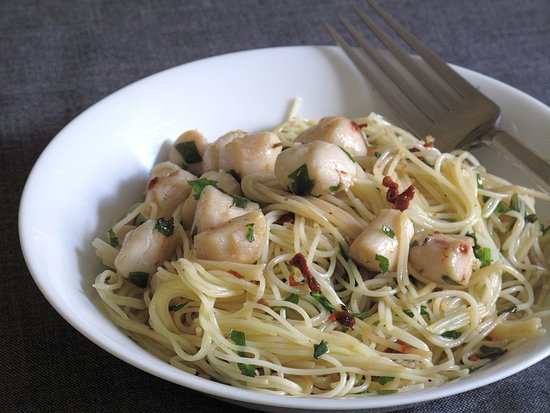 Serve scallops with capellini [7] as a simple side or main dish. Olive oil, white wine, parsley, and garlic make up the pasta's light sauce, and chopped chipotle chili adds a bit of kick to the otherwise straightforward recipe.
Lemon Butter Shrimp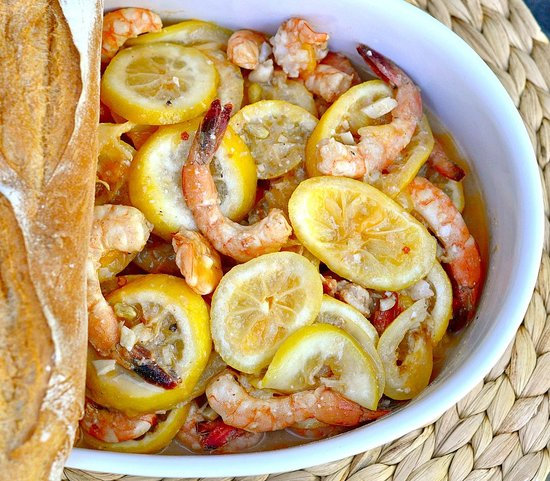 Stick to the seafood classics with a lemon butter shrimp [8] dish. Quick and easy, this recipe calls for little more than butter, Worcestershire sauce, lemon, hot sauce, and garlic. Add French bread to the spread for guests to soak up the extra butter sauce.
Salmon Cakes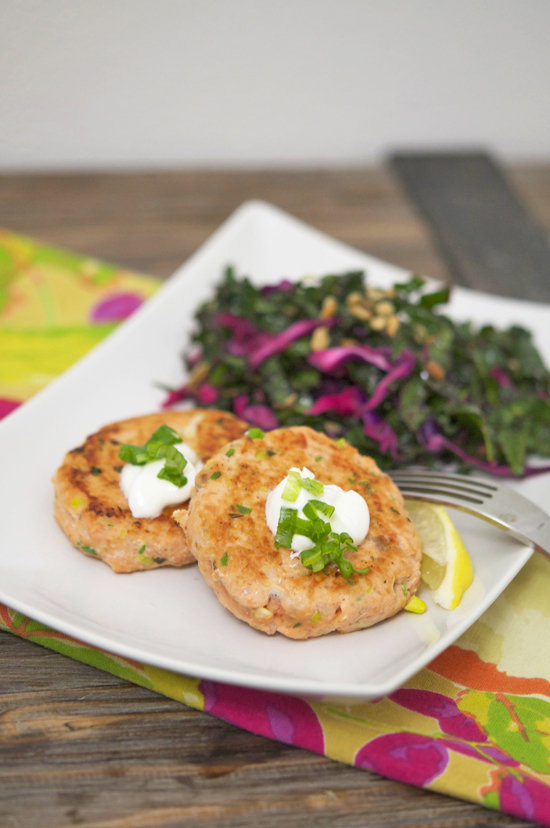 Looking for something delicious and easy to make? Add these simple salmon cakes [9] to the menu and serve with sour cream.
Rockfish With Peach Salsa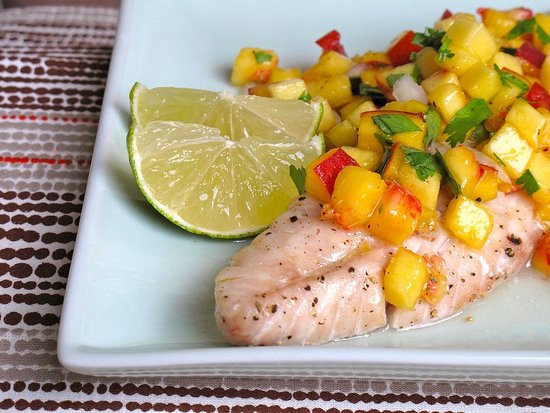 Try rockfish with peach salsa [10] for a lighter entrée option. Keep the filet more or less plain with just a pinch of salt and pepper, then add fresh peach, onion, cilantro, and lime to kick up the flavor.
Linguine With Tomatoes, Lemon, Chili, and Crab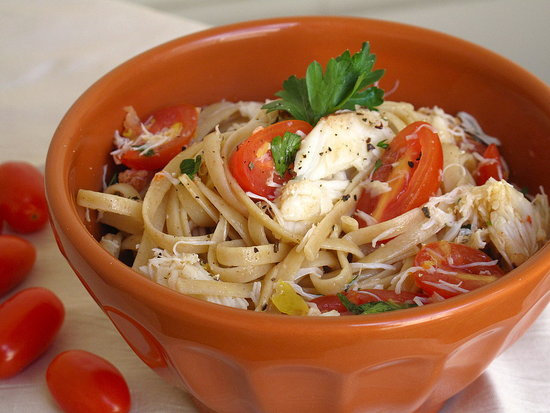 Thanks to its fresh, light taste, this recipe for linguine with tomatoes, chili, and crab [11] could be served as either a side dish or a main entrée. Red chili, garlic, and lemon juice coat the pasta and salt-sprinkled cherry tomatoes add a crisp accent.