Spring has sprung! Because the weather is warming up, we've rounded up 11 simple recipes that let you spend more time outdoors and less time in the kitchen. Although Fall soups [1] and Winter stews never get old, we can't wait to be reacquainted with all the wonderful fruits and vegetables that are in season during the springtime. From mango salad to an easy asparagus side, we've got everything you need to start this season off right.
Photos: Lauren Hendrickson, Nicole Perry, and Camilla Salem
Cucumber, Watermelon, and Mango Salad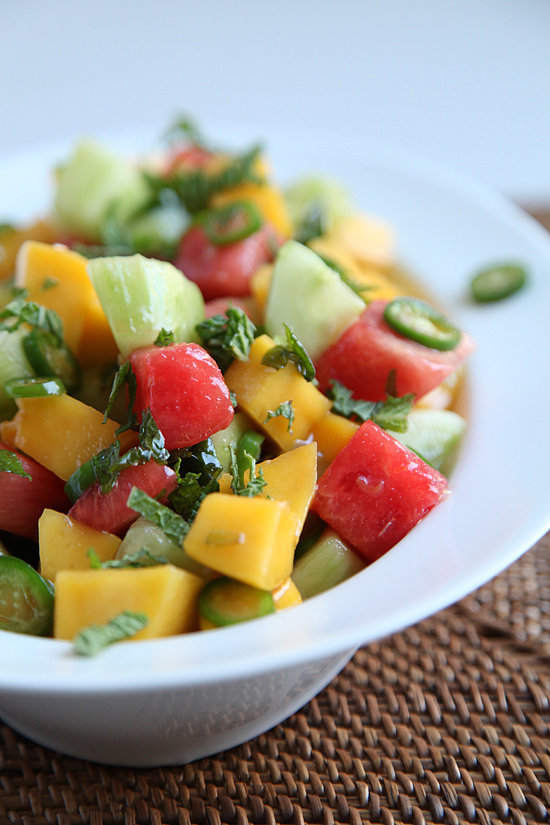 Mangoes are at their peak in Spring. Cube these tropical fruits [2] up into a fresh salad [3] to keep things light and tasty. The mint and serrano peppers add a nice kick to this otherwise sweet combination.
Photo: Nicole Perry
The First Lady's Minty Spring Pea Salad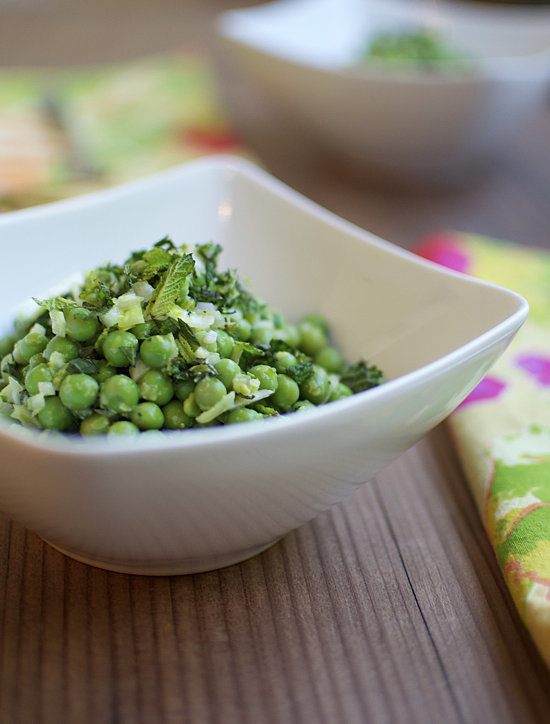 The first lady certainly knows how to take advantage of peas during springtime. This minted Spring pea salad [4] is the ultimate healthy side dish for any get together. Prepare it ahead of time, and let the flavors get even better with time.
Photo: Lauren Hendrickson
Apricot, Goat Cheese, and Almond Bites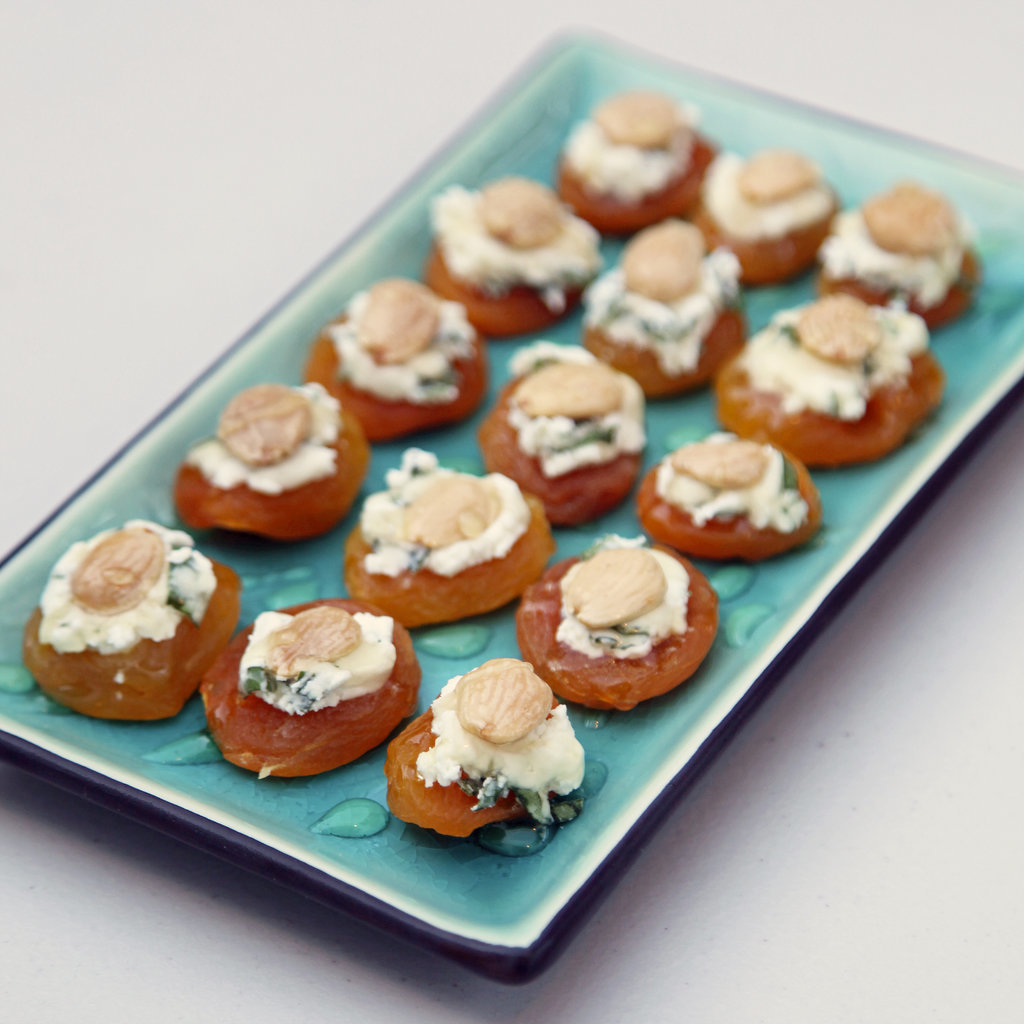 If you're looking to serve up a quick (but impressive) appetizer, try these apricot, goat cheese, and almond bites [5]. This recipe is easy and guest approved. Just make sure to make enough — this appetizer will be devoured in minutes.
Photo: Nicole Perry
Strawberry Jam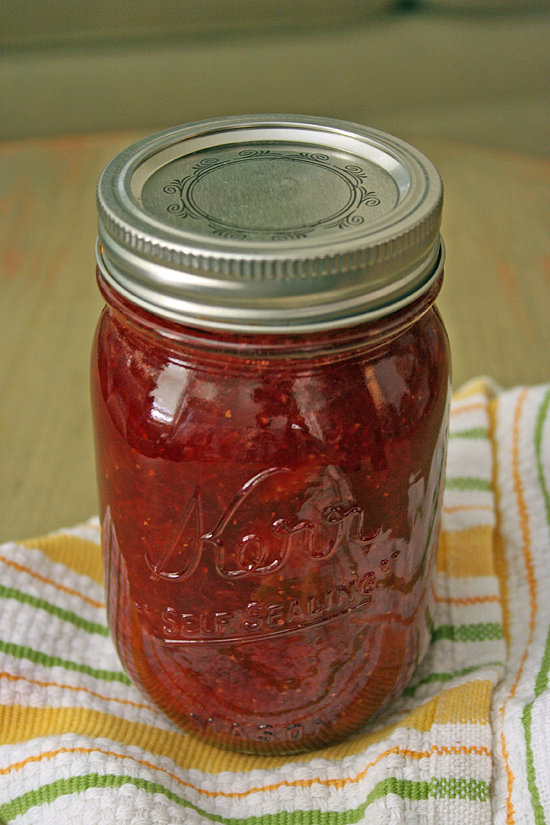 Although strawberries can be enjoyed by themselves, we also love them in salads and mixed into desserts. Or even better, make this strawberry jam [6] to preserve this season's most coveted berry. Enjoy this sweet and juicy spread through Summer and beyond.
Photo: Anna Roberts
Zesty Taco Salad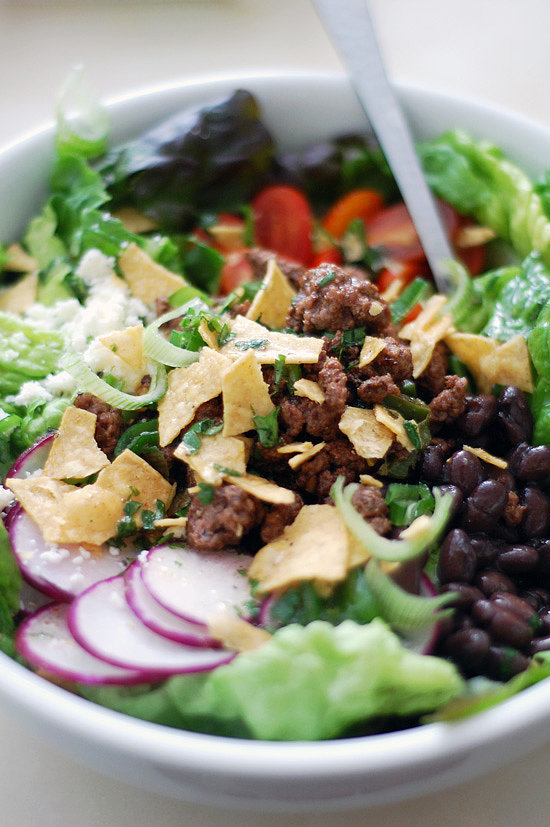 When you're craving Mexican food but want something lighter, this taco salad [7] will do the trick. Incorporate Spring produce by slicing up radishes for a splash of color. Don't forget the cilantro and tortilla chips to turn your average salad into a fiesta.
Photo: Camilla Salem
Asparagus With Grated Egg and Vinaigrette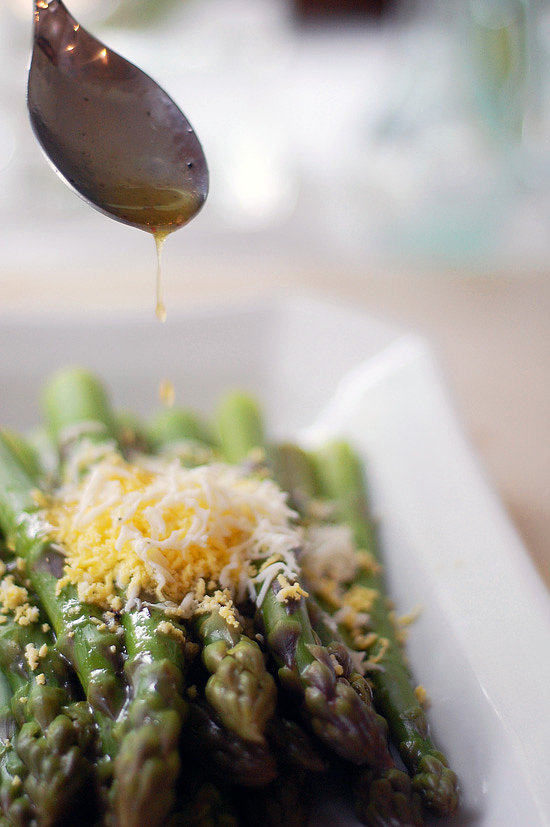 Asparagus is a vegetable that needs little preparation to coax out its pleasantly grassy flavor. All this simple recipe [8] calls for (besides asparagus) is a splash of red wine vinaigrette and an egg. Prepare the side dish ahead of time for your next barbecue or afternoon picnic.
Photo: Camilla Salem
Strawberry Rhubarb Crumble With Cardamom Cream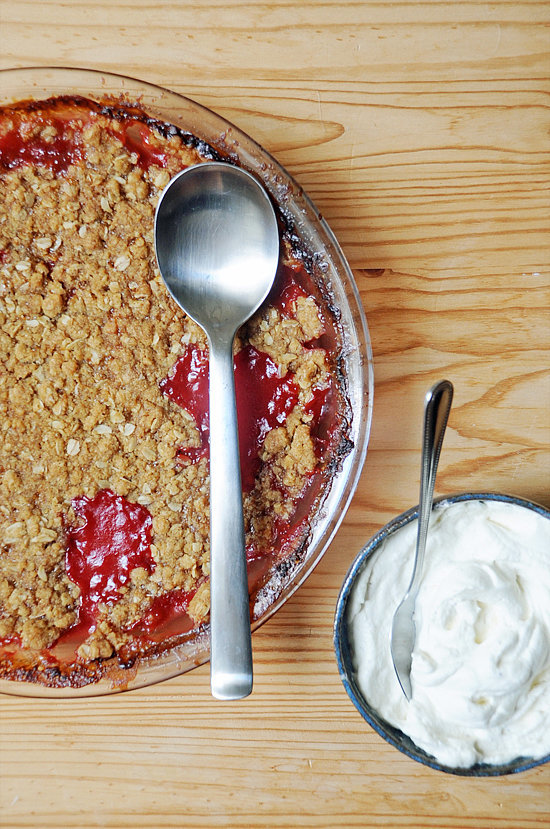 For a fast and easy take on strawberry rhubarb pie, try this sweet and tangy crumble [9]. Top it off with some cardamom cream for the perfect Spring dessert.
Photo: Nicole Perry
Steamed Artichokes With Oil and Vinegar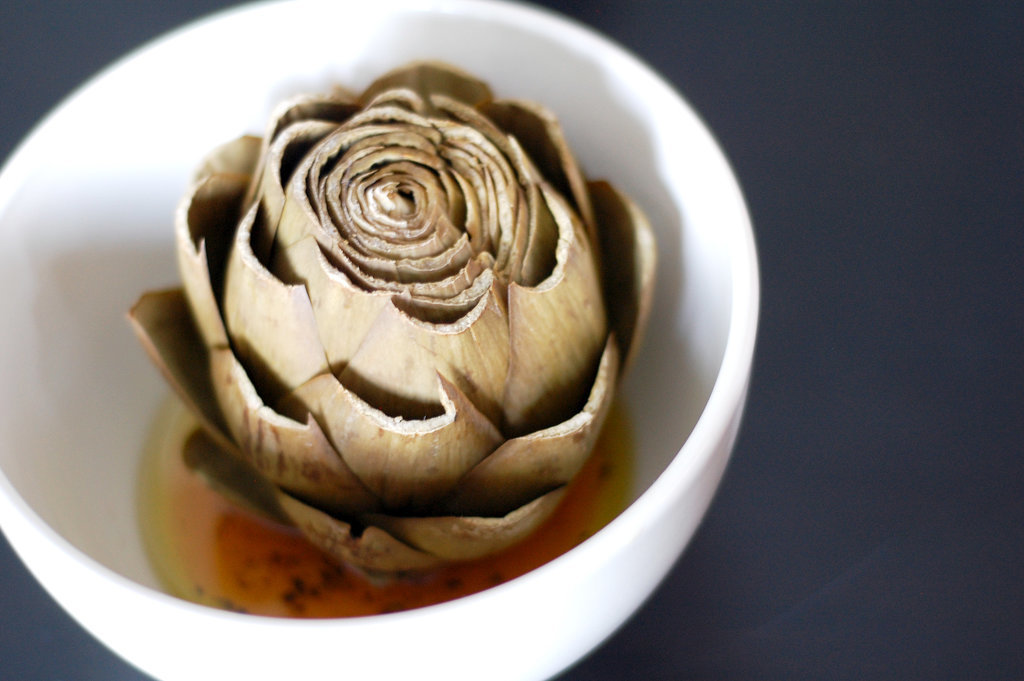 This earthy plant is Spring's hidden treasure. If you're new to cooking artichokes, try this straight-forward recipe to get you started. These steamed artichokes with oil and vinegar [10]
are both simple and delightful.
Photo: Camilla Salem
Zucchini Salad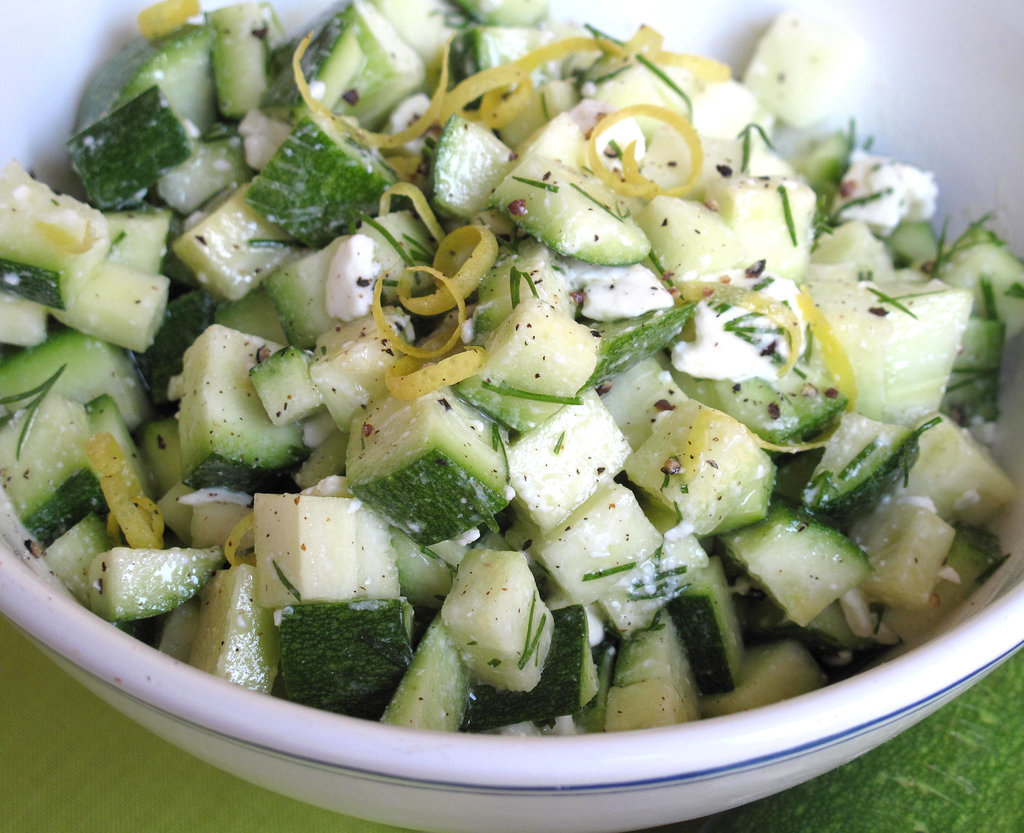 You can always count on zucchinis to give a salad satisfying crunch. Get hooked on this late-Spring squash with this dill and feta zucchini salad [11].
Photo: Susannah Chen
Quinoa Salad With Cherries and Feta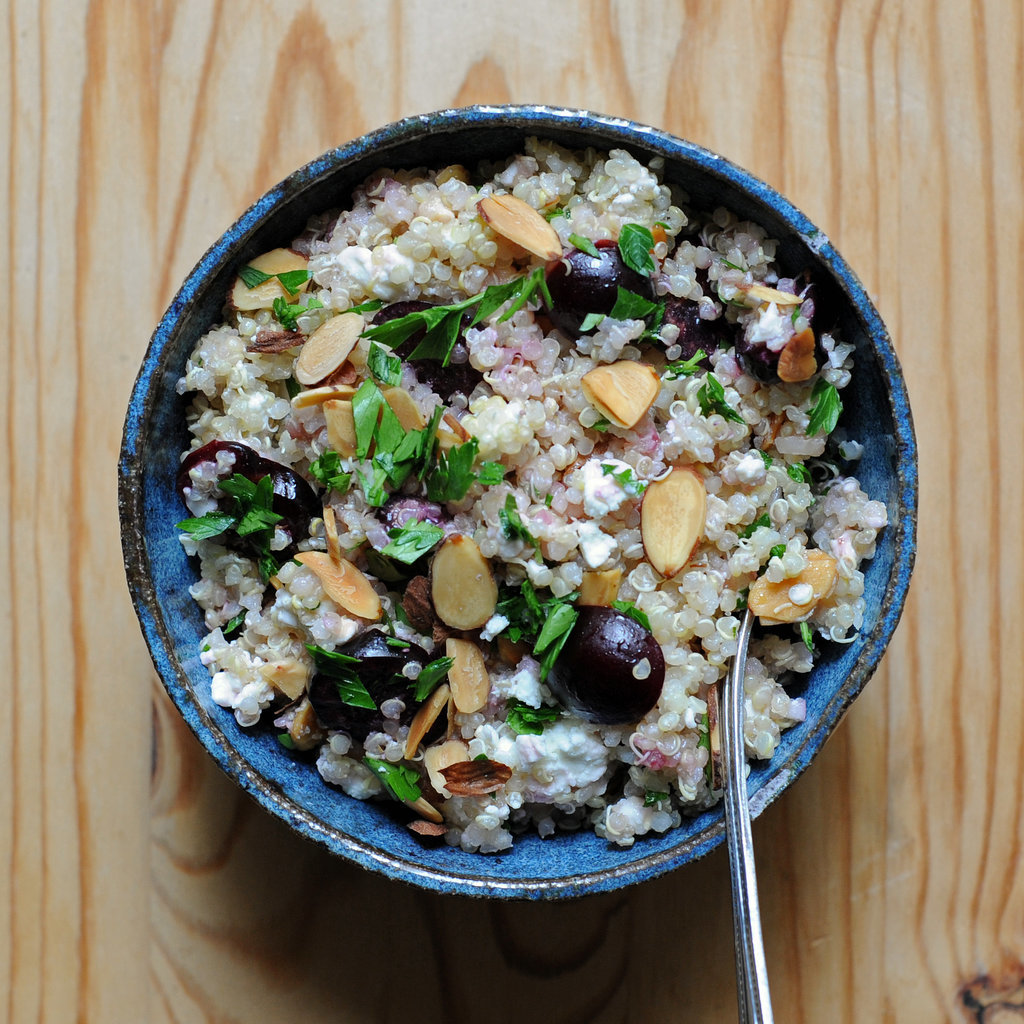 There's no better way to jazz up a side salad than with some red juicy cherries. If you like your salads on the sweeter side, try adding this late-Spring fruit to this cherry quinoa salad [12]. Keep an eye out at your local farmers markets for them to appear from April to July!
Photo: Nicole Perry
Pasta With Nettles, Almonds, and Feta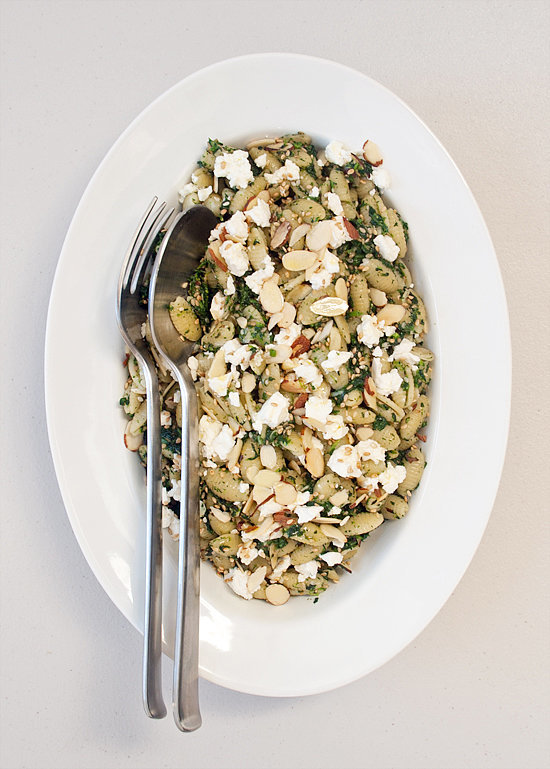 Don't be discouraged by the name — stinging nettles are a delicious Spring plant with a lot of potential. See for yourself with this nettles, almonds, and feta pasta [13] for a unique dish sure to please.
Photo: Nicole Perry