Shredded Brussels Sprouts and Citrus Salad
Stop What You're Doing and Make This Salad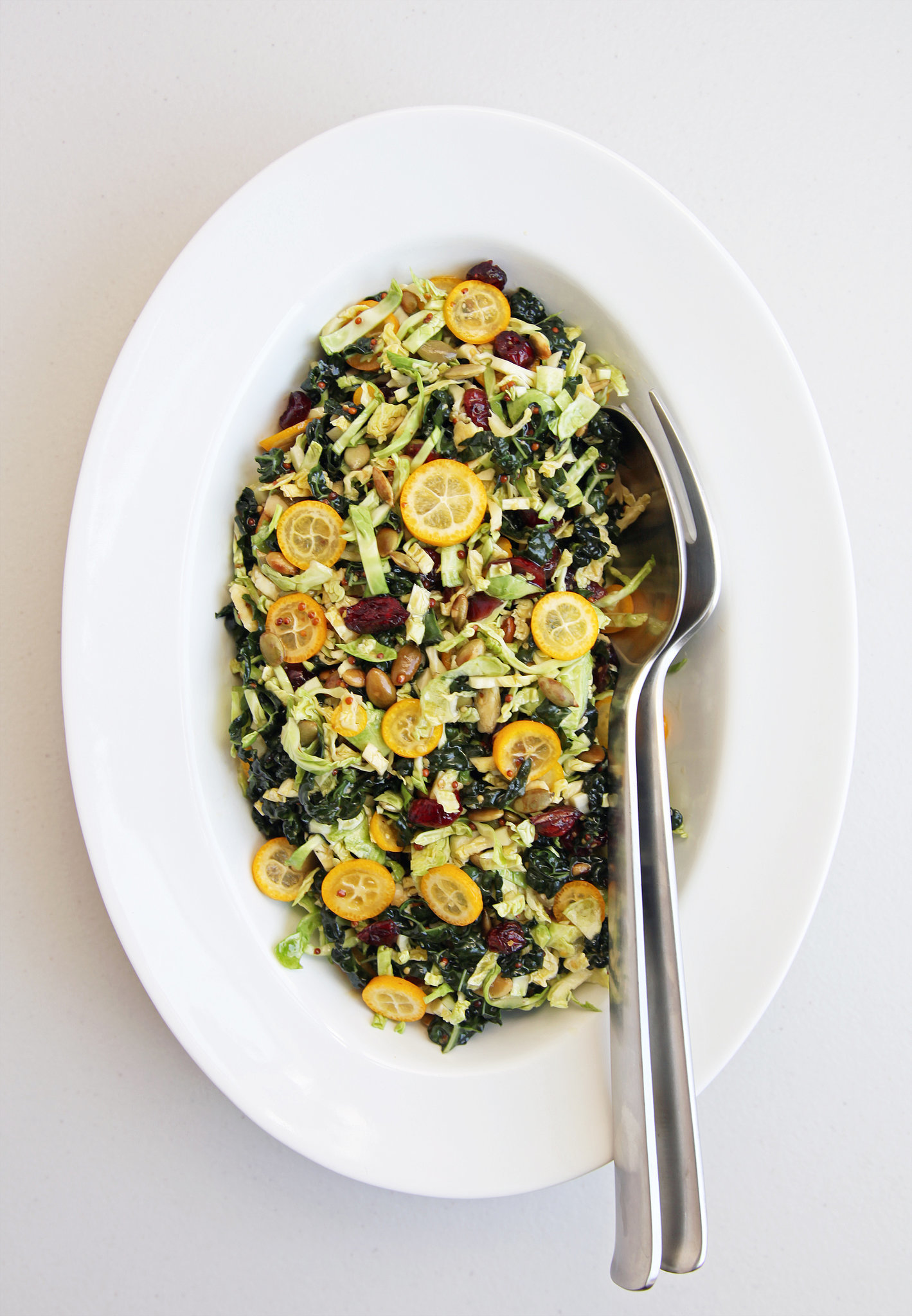 Do you believe in love at first sight? I do! Maybe not romantically, but rather in the case of what will please my palate. Specifically, I knew that I was destined to enter a whirlwind romance with this tart and tangy shredded kale and brussels sprouts salad as soon as I set my eyes upon it. In this case, my woman's intuition was spot-on; perfect in its original iteration (it's a favorite amongst our whole team), this salad-slaw hybrid is even better — at least better catered to my proclivities — with a few minor tweaks and additions (reflected in the recipe below).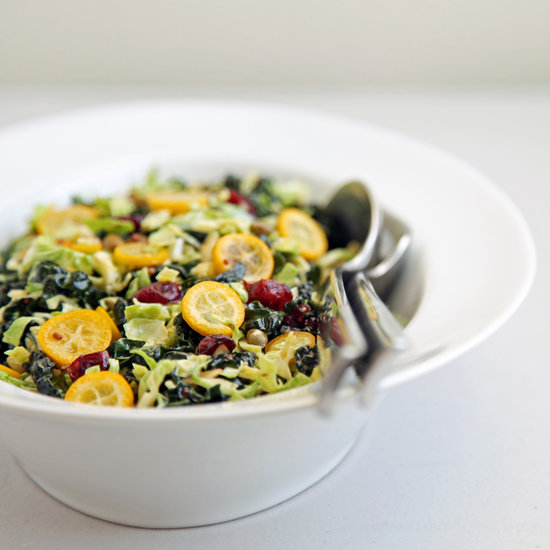 Now, before you fear that this is all bluster, I've been so smitten that I've already made it three times in the past month — a rarity for someone whose job is to test recipes . . . So as the title says, I seriously urge you to get on board, and make this salad right now! If you're anything like me, you'll soon be in the throes of a new (non-illicit) love affair as well.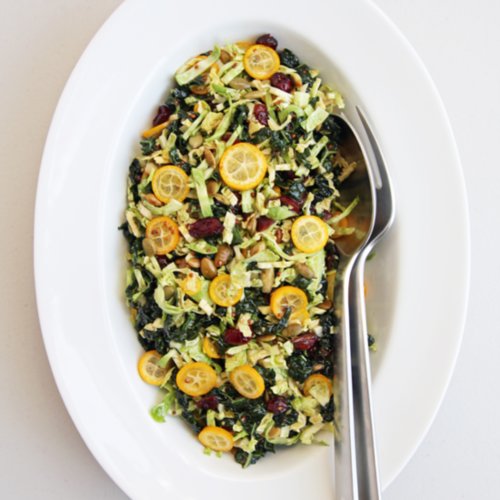 Notes
Kumquats not in season? Substitute supremed citrus such as oranges or grapefruit. Thanks to its hearty nature, this salad is a good candidate for brown-bag lunches, as unlike delicate greens, the kale and brussels sprouts can hold up to 24 (even 48 hours) of mingling with the dressing.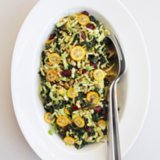 Ingredients
1 tablespoon whole-grain mustard
2 tablespoons apple cider vinegar
3/4 teaspoon kosher salt
1 tablespoon plus 1 teaspoon maple syrup, preferably grade B
2 tablespoons extra-virgin olive oil
8 ounces (about 3 cups) Brussels sprouts, shredded
6 kale leaves, stemmed and shredded
1/3 cup soy-sauce glazed pepitas
1/4 cup dried tart cherries or cranberries
8-10 kumquats, thinly sliced, seeds removed
Directions
Whisk together the mustard, vinegar, salt, maple syrup, and olive oil in a large mixing bowl.
Add the Brussels sprouts, kale, pepitas, cherries, and kumquats, and toss to coat. Adjust to taste with salt as necessary.

Serves 2 as a meal.
Information
Category

Main Dishes, Salads, Greens