Whether it's Slow Food Nation [1] or Aspen [2], one of the highlights of any major food festival is the tasting tent [3], where attendees have an opportunity to sample sips and bites from restaurants, featured food brands, and wineries. New event SF Chefs. Food. Wine [4] was no exception; since it was the festival's first-ever year, I was eager to see what participating restaurants had to offer. Click through to see what was being sampled.
Chicken Liver Pâté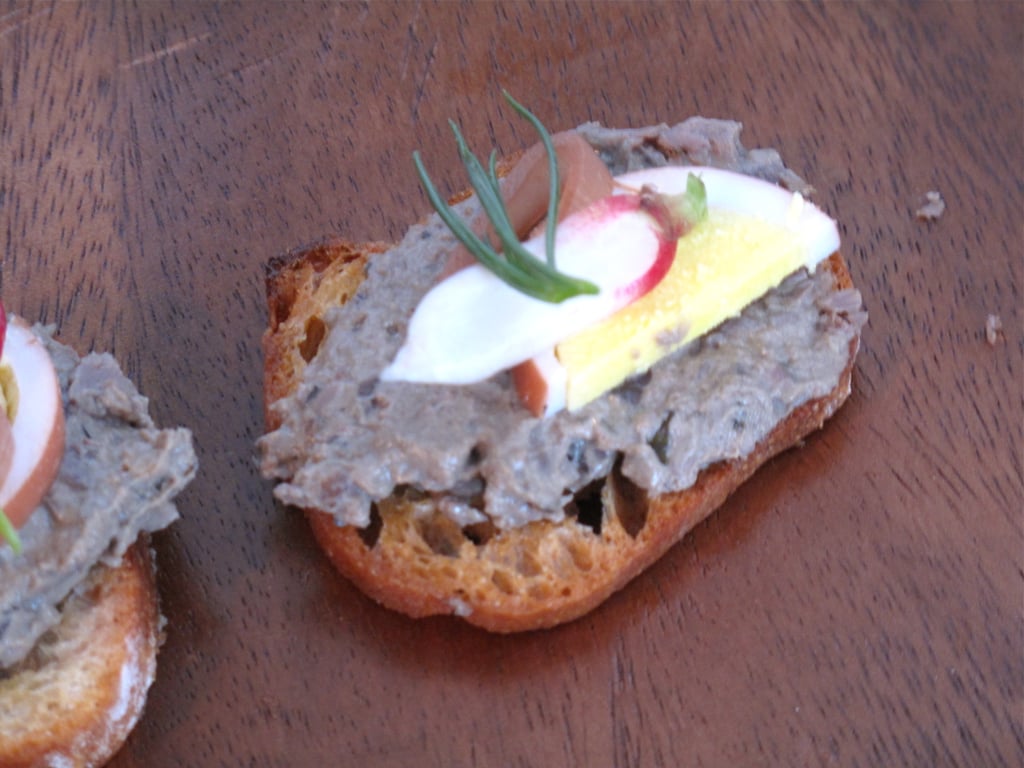 Lauren Kiino, the chef behind new Ferry Building eatery Il Cane Rosso [5], passed out crostini smothered with chicken liver pâté, radish, and a sliver of housemade pickled egg.
Fresh Pulled Mozzarella
Chef Bob Helstrom was manning the Kuleto's [6] station, where tasters enjoyed watching mozzarella being made before their eyes. The just-made mozzarella, with condiments like salsa verde, pesto, and olive tapenade, was the one item that had me going back for seconds.
Cebiche Nikei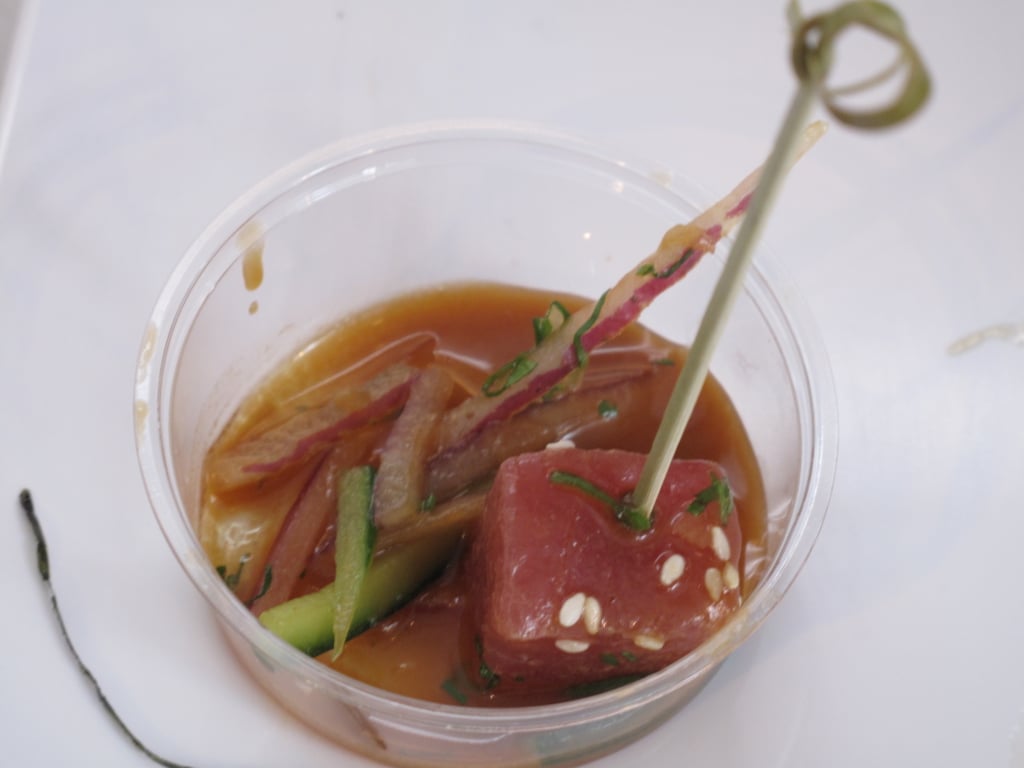 Rodolfo Castellanos, chef at Peruvian superchef Gaston Acurio's San Francisco outpost of La Mar [7], offered ticketholders a taste of Peru with an ahi tuna ceviche in a soy and tamarind marinade.
Seafood Deviled Egg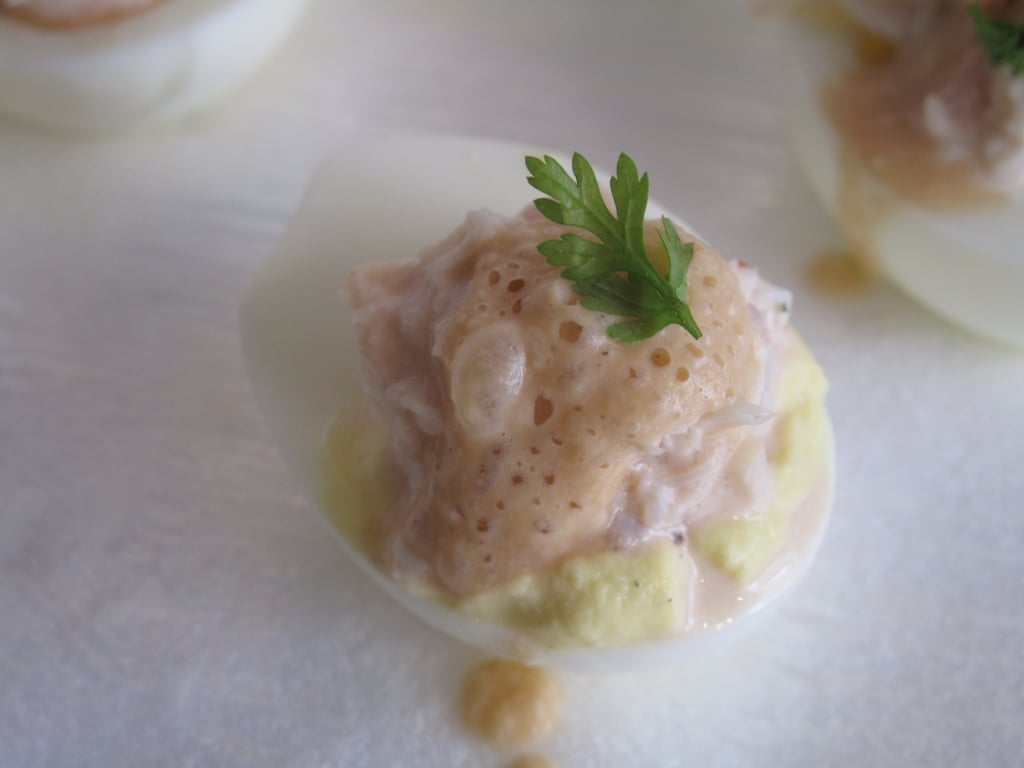 Oakland's Lake Chalet [8] restaurant doesn't even open until later this month, but chef Jarad Gallagher was already tempting tasters with his rendition of a deviled egg, topped with lobster foam.
Tomato Water With Watermelon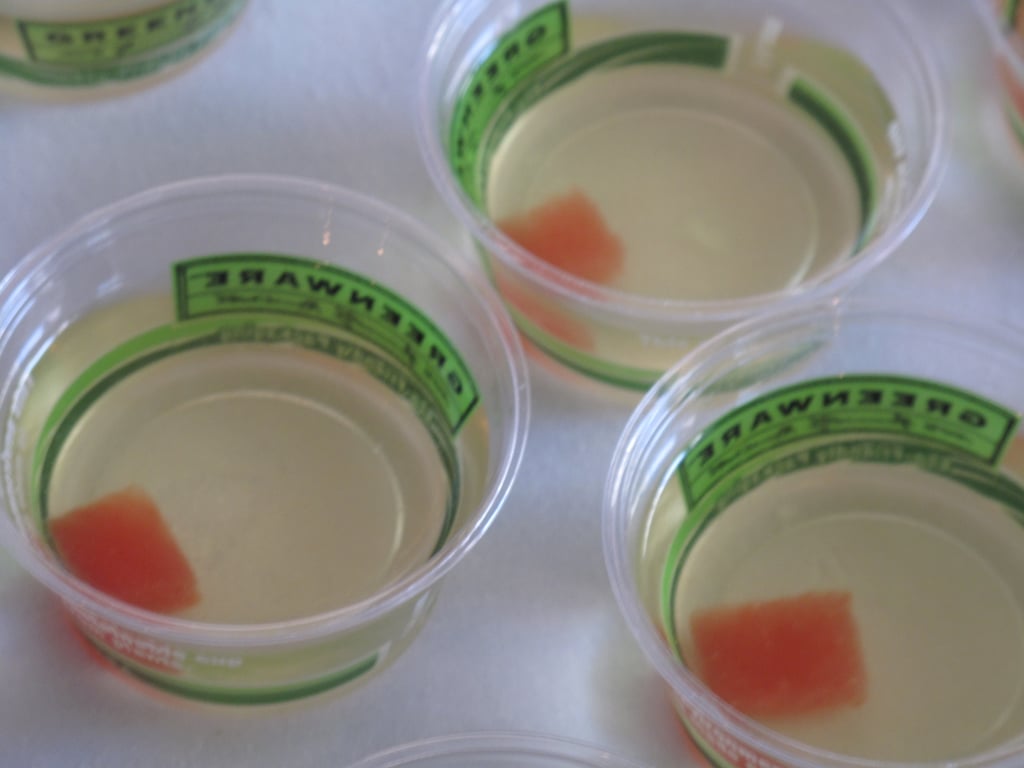 Luce [9] chef (and future Next Iron Chef contestant [10]!) Dominique Crenn presented a tomato water consommé, with a solitary cube of fresh watermelon for color.
Crostini With Jamón Ibérico and Heirloom Tomatoes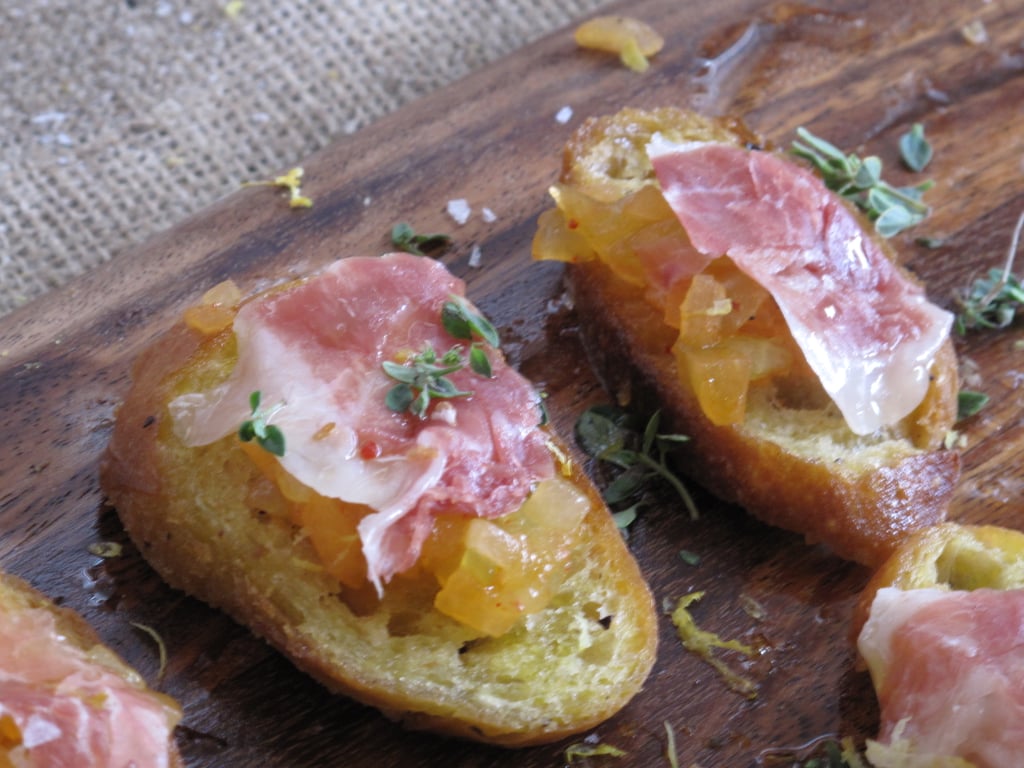 Chef Sean O'Toole from Yountville hotel and restaurant Bardessono [11] served up crispy bread bites topped with heirloom tomatoes and pata negra.
Corn Soup With Pistachio and Tarragon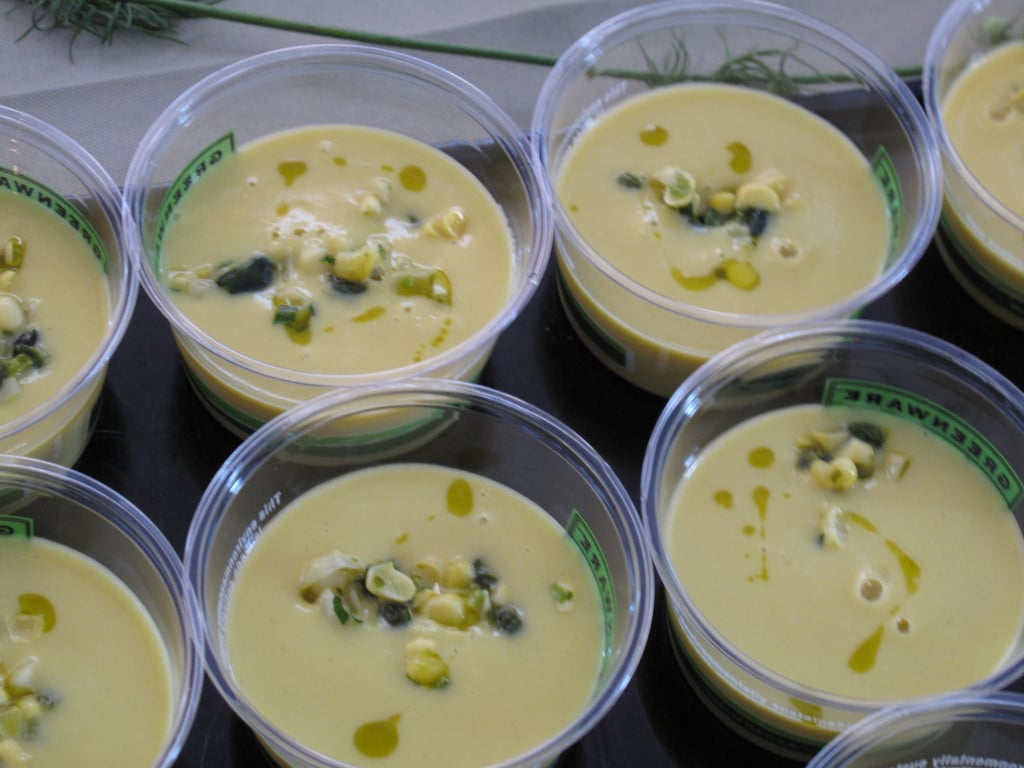 The corn soup with pistachio and tarragon, courtesy of chef Jason Bertold at new Michael Mina spot RN74 [12], was silkily showing off the intense essence of corn at its best.
Dungeness Crab With Melon Gazpacho
Xavier Salomon, chef at The Ritz-Carlton Half Moon Bay [13], made one of the most complex pairings in the tent: a dungeness crab salad floating in a sea of melon gazpacho, topped with mint microgreens.
Crostini With Tomatoes and White Bean Purée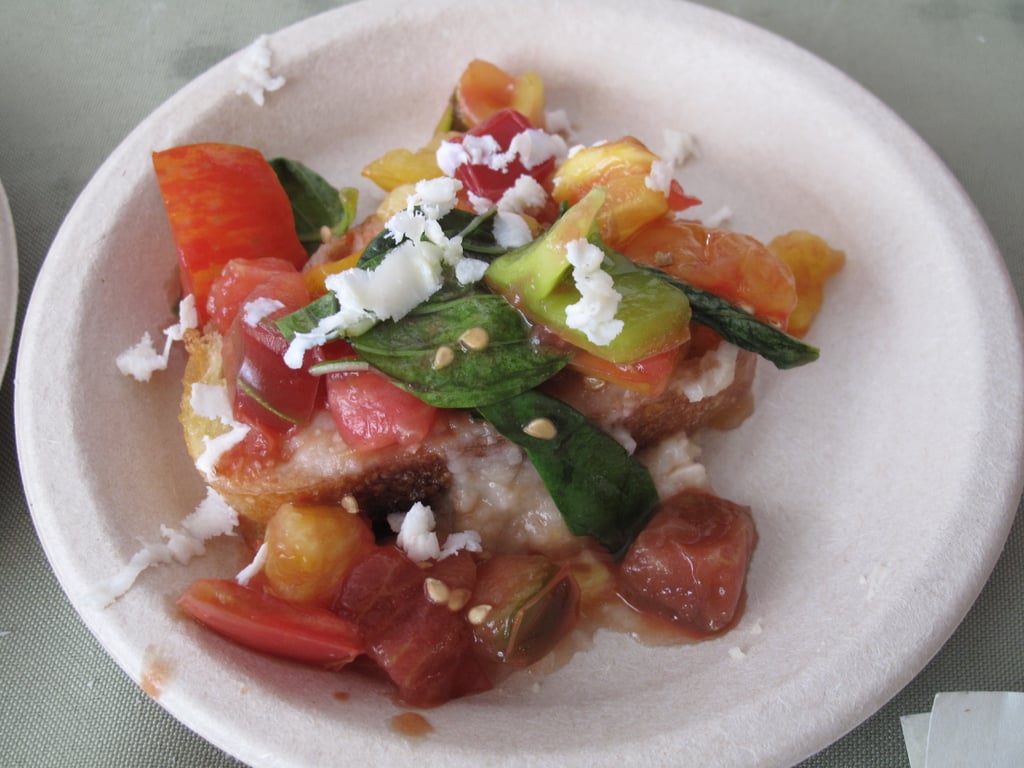 Chef Chris Behr of SPQR [14] took his own advice [15] and pleased guests with a crostini topped with white bean purée and the world's sweetest heirloom tomatoes.
Yuzu Yogurt Cake With Blackberry Ice Cream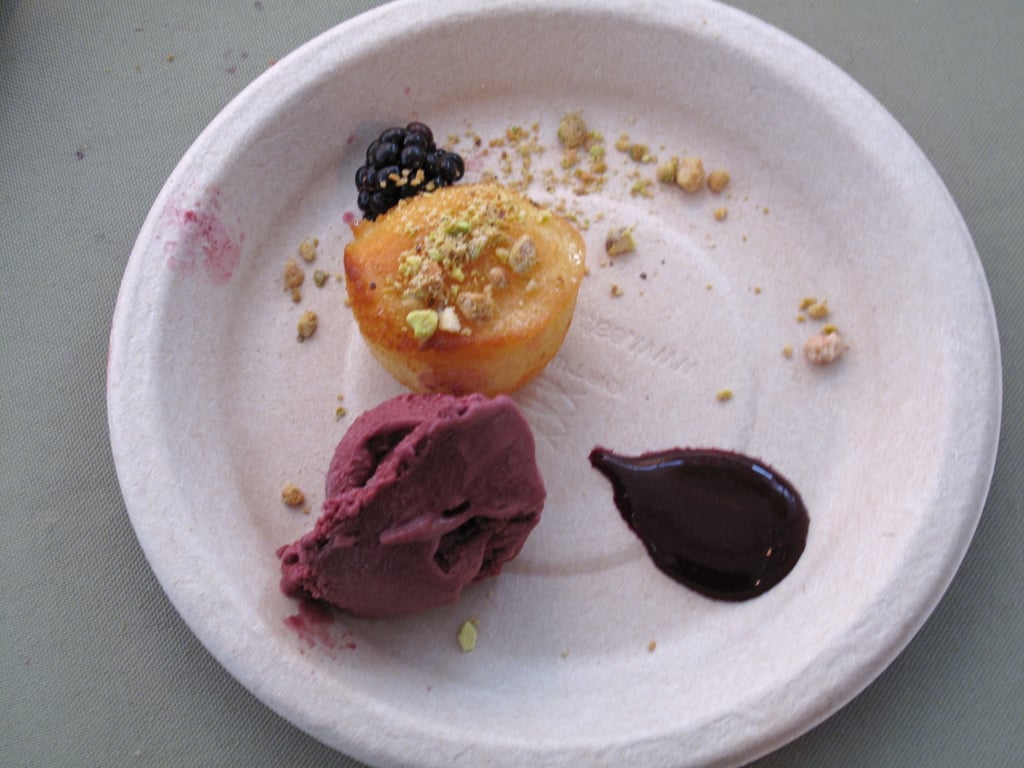 Another top taste: the yuzu yogurt cake, plated with blackberry ice cream and candied pistachios, by Suzanne LaFleur, pastry chef at Yoshi's [16]. The ice cream was a balance of fruitiness and creaminess, tart and sweet; the cake was bouncy and moist.