How much do I love ribs? I'd say that I was probably born with one in my hand, that's how much I love them — and grilling up a distinctive ginger-infused batch of my own [1] recently only heightened my desire to indulge more.
I've always had the itch [2] to go to the Best in the West Nugget Rib Cook-Off [3] in Sparks, NV. With more than 500,000 visitors and 100 tons of ribs, the six-day, free-admission rib festival is one of the largest outdoor barbecue events in North America. At the last minute, I decided there was no time like the present, and drove square across California and into the smoke. To find out what the event was like, keep reading.
Low And Slow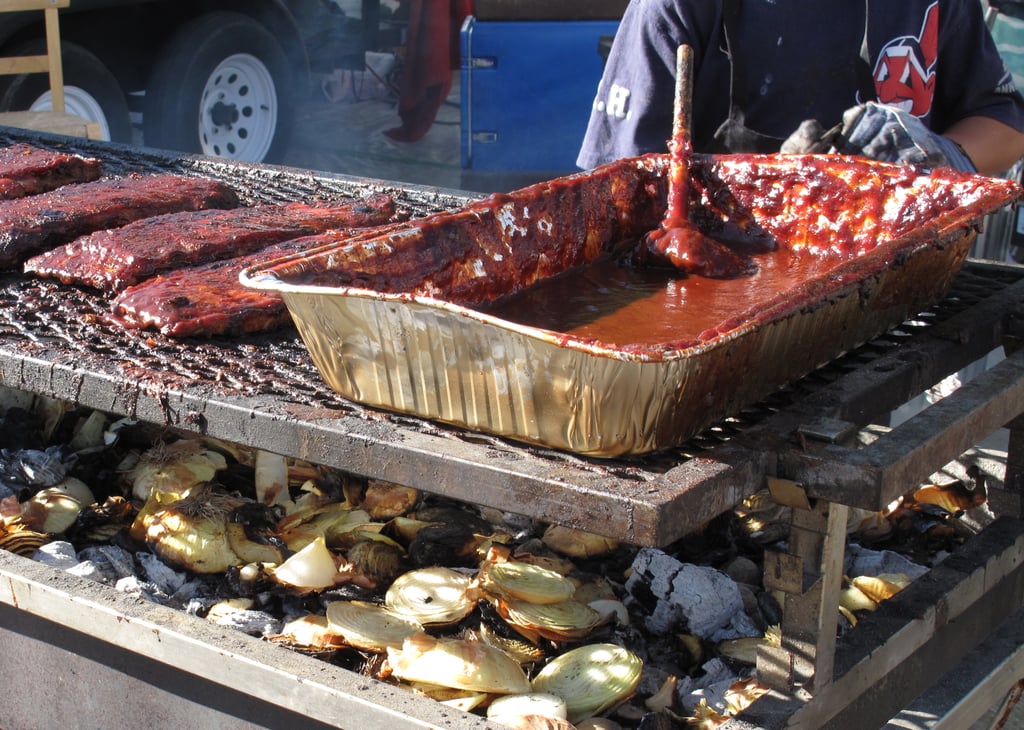 My first stop was at Sparks local BJ's Nevada Barbecue Company [4], a rib cooker I'd heard some good things about. They smoke their ribs over coals with onion tops for some added sweetness.
Bragging Rights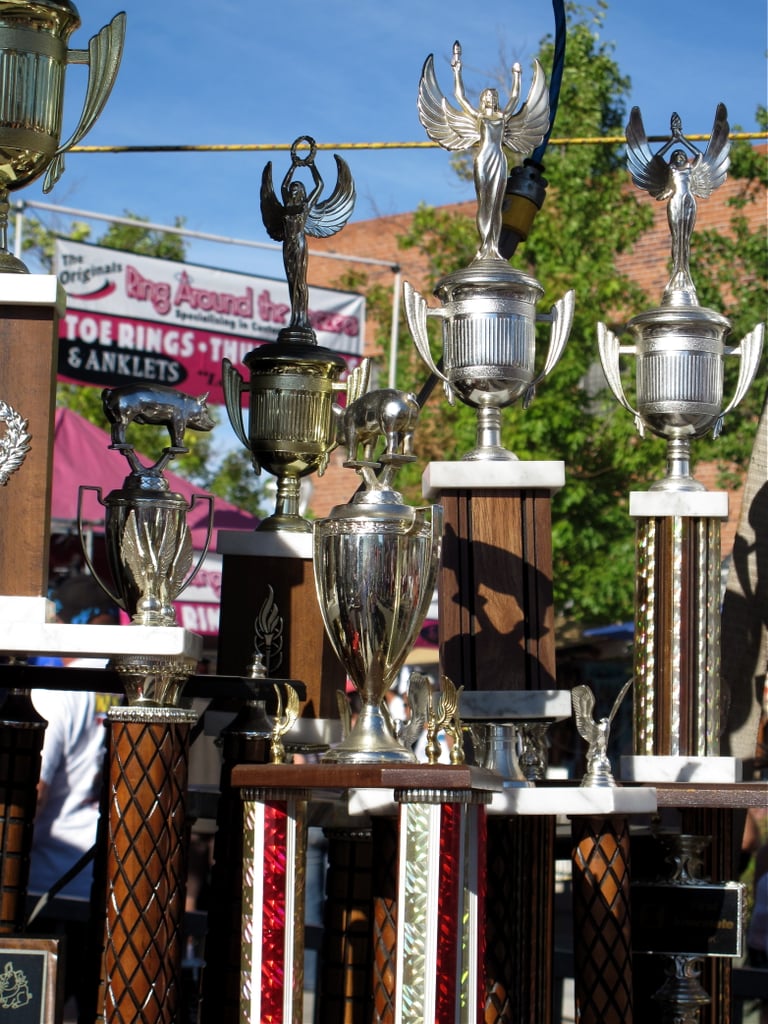 Like everyone else at the festival, local barbecue joint BJ's displayed all of its bragging rights. At rib festivals, meat eaters are drawn to the tents with the most awards and trophies.
BJ's Ribs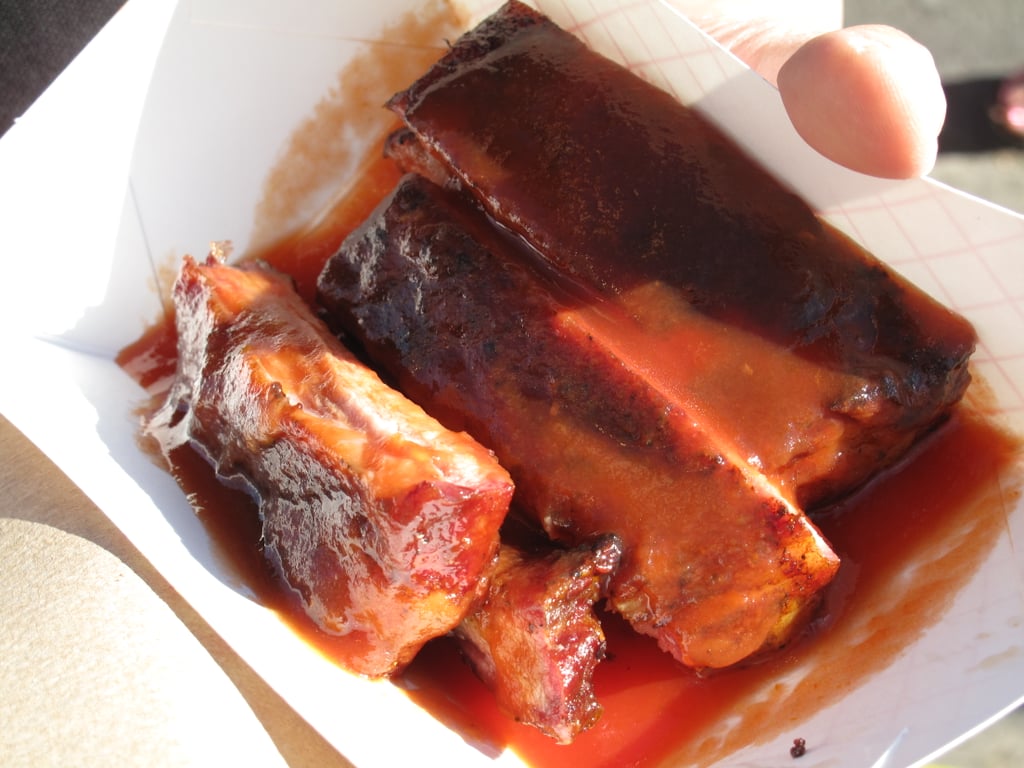 The ribs at BJ's turn out to be a tad dry, with not too much meat or heat, but they are a pleasant start to a long day of rib-chomping.
Worth the Wait?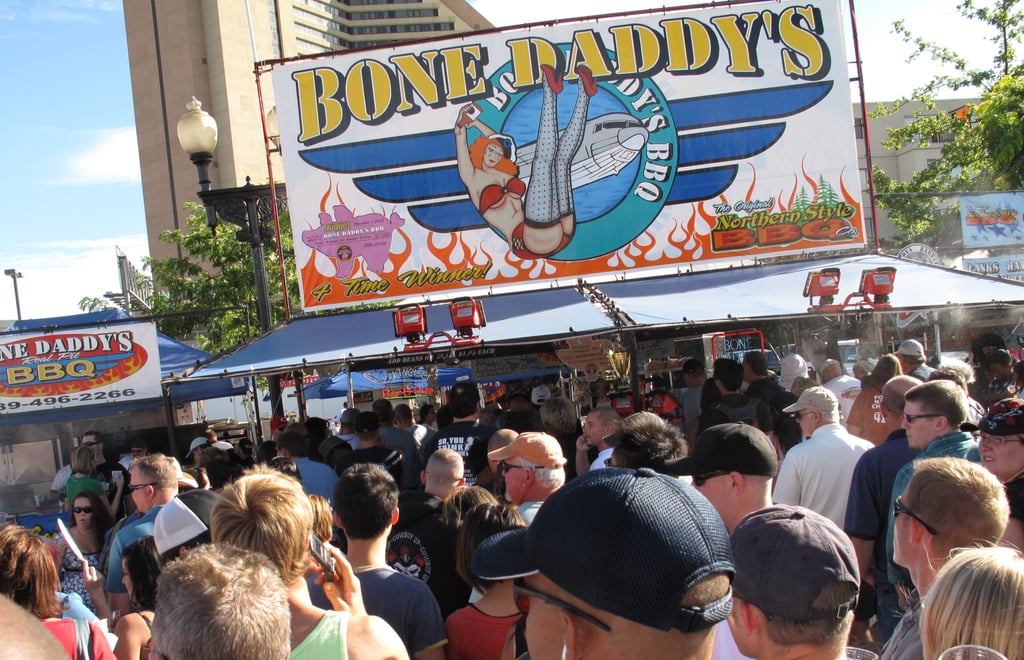 The line at my next stop, Bone Daddy's BBQ [5], was obscene. Hands-down the longest line at the festival, the wait tops 30 minutes. Hopefully it was for good reason: The Midland, MI-based smoker took the top $7,500 prize [6] last year.
Yes, Worth That Wait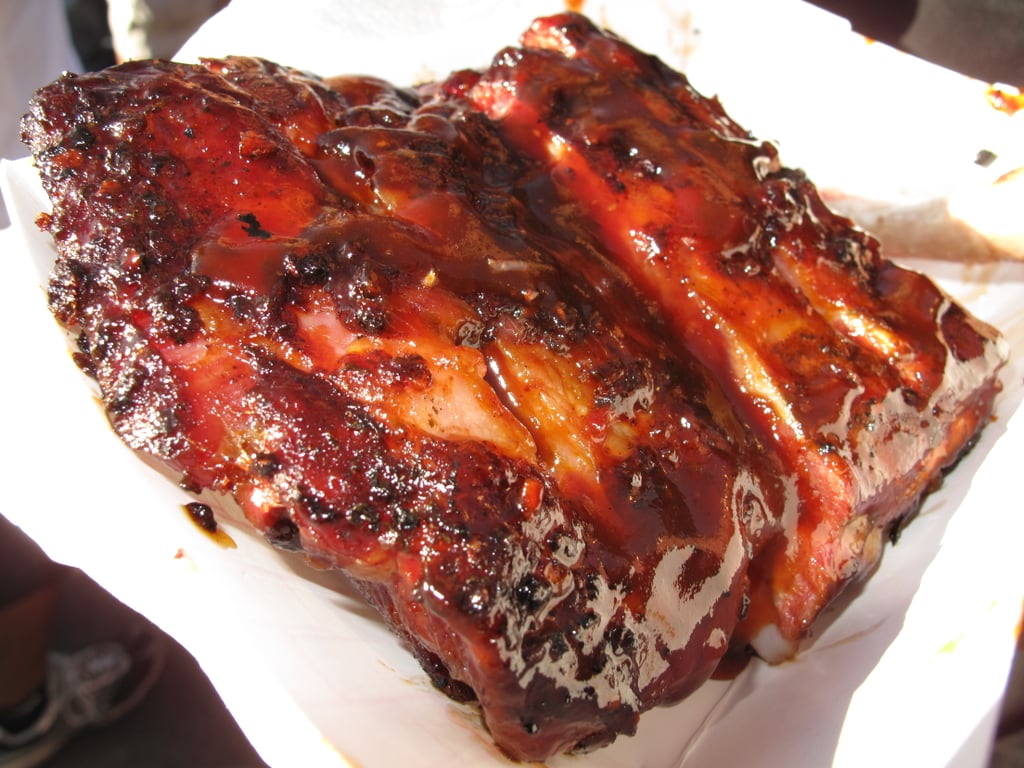 The ribs turn out to be the best at the fest. They're a deep, dark mahogany shade, with an unctuous, falling-apart texture and a tart-tangy sauce that has been brushed on at the very end. I wish we had ordered more.
Kinder's Kind Cuts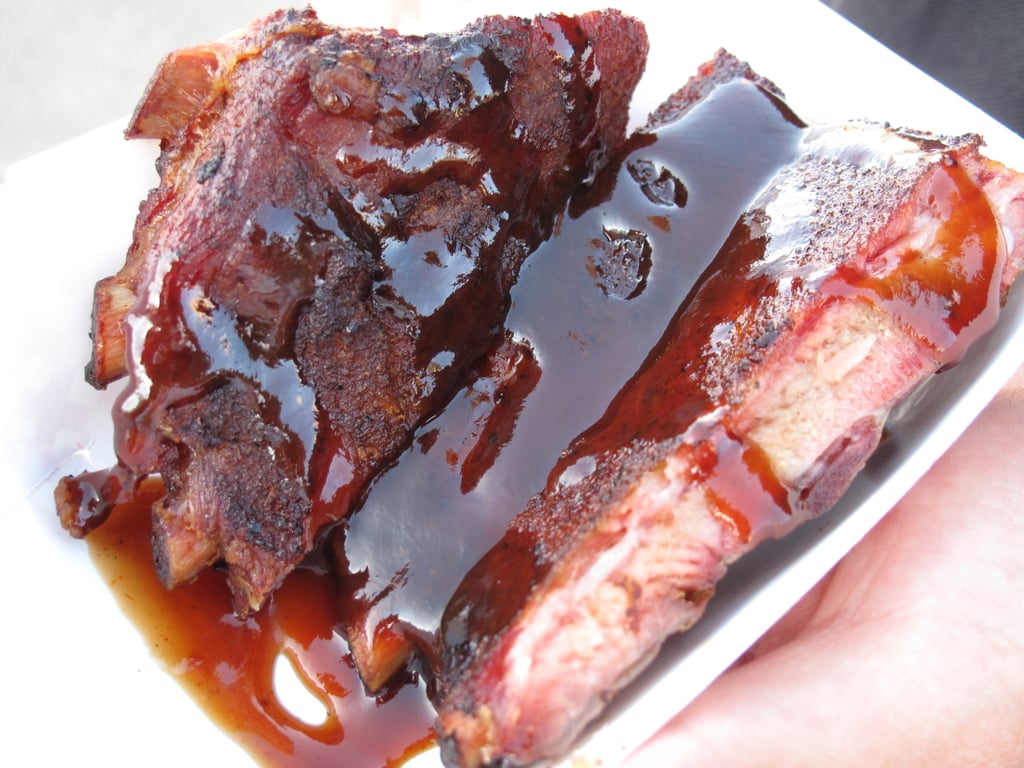 I headed to Kinder's Meats [7] next, after overhearing people behind me in line at Bone Daddy's rave about the spicy ribs. The San Pablo, CA joint has great sauce — the spiciest is made with habañeros and indeed wildly fiery — but I found the ribs to be disappointingly dried-out and stringy.
Texas Taters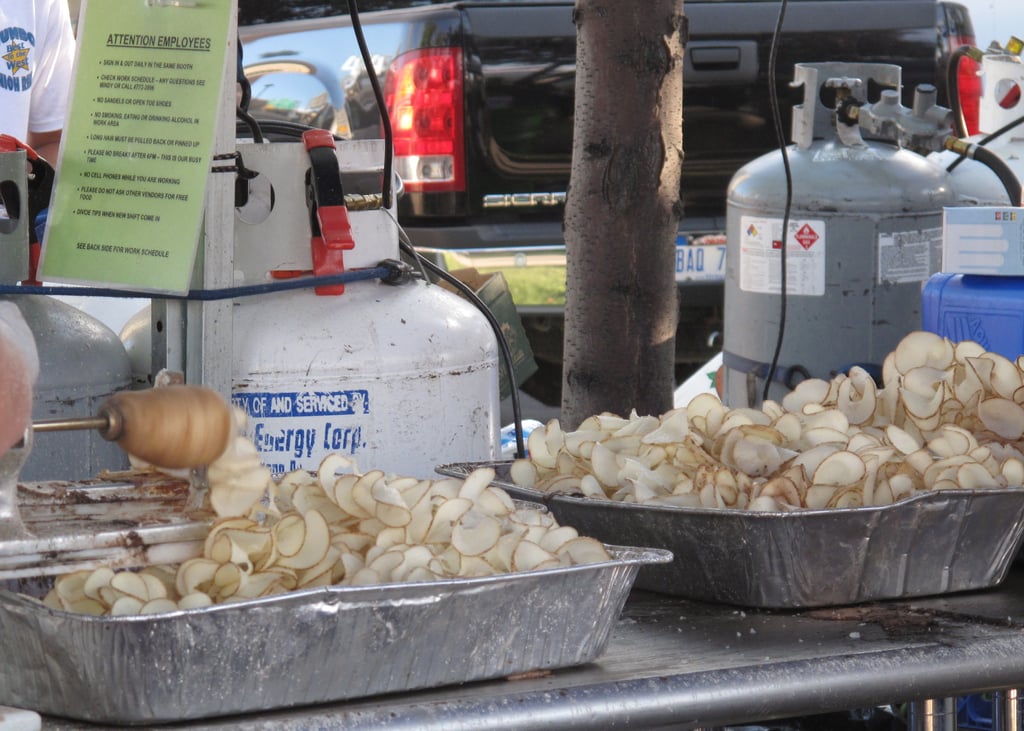 I was getting full from three samples of ribs, so it was time to take a walk around the premises and check out non-rib offerings, of which there are many. I was intrigued by something called Texas Taters [8], ribbonlike potato chips served on a plate with condiments. I also spotted deep-fried pickles [9], fried zucchini, beer-battered mushrooms, and spicy smoked turkey wings.
No Seats at the Table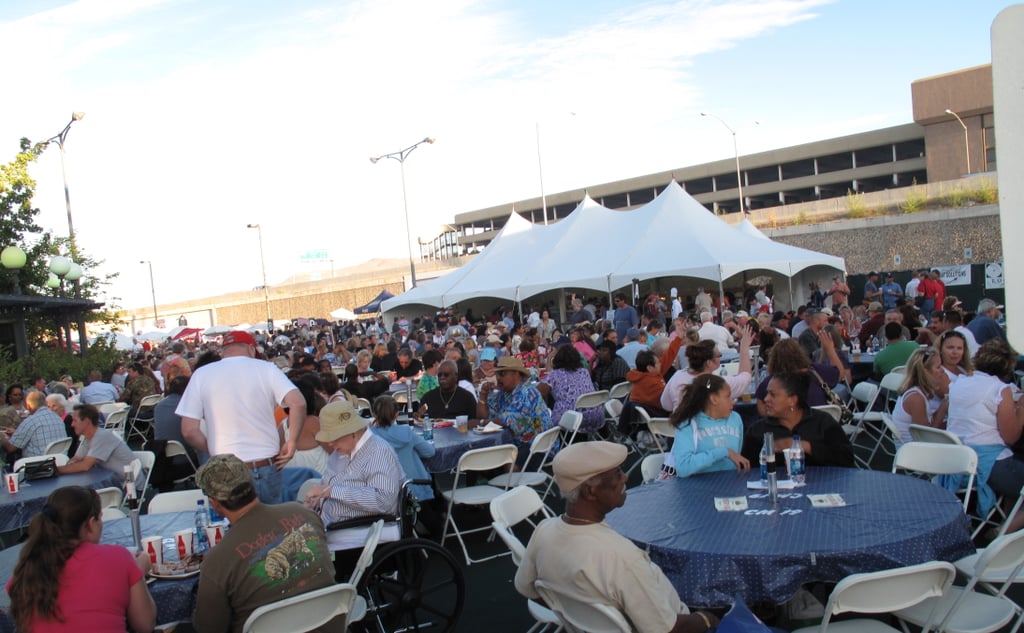 The Best in the West had several mammoth seating areas, but even these were packed with attendants. Most people — myself included — gave up on seating and ate standing up.
Worthy of a Throwdown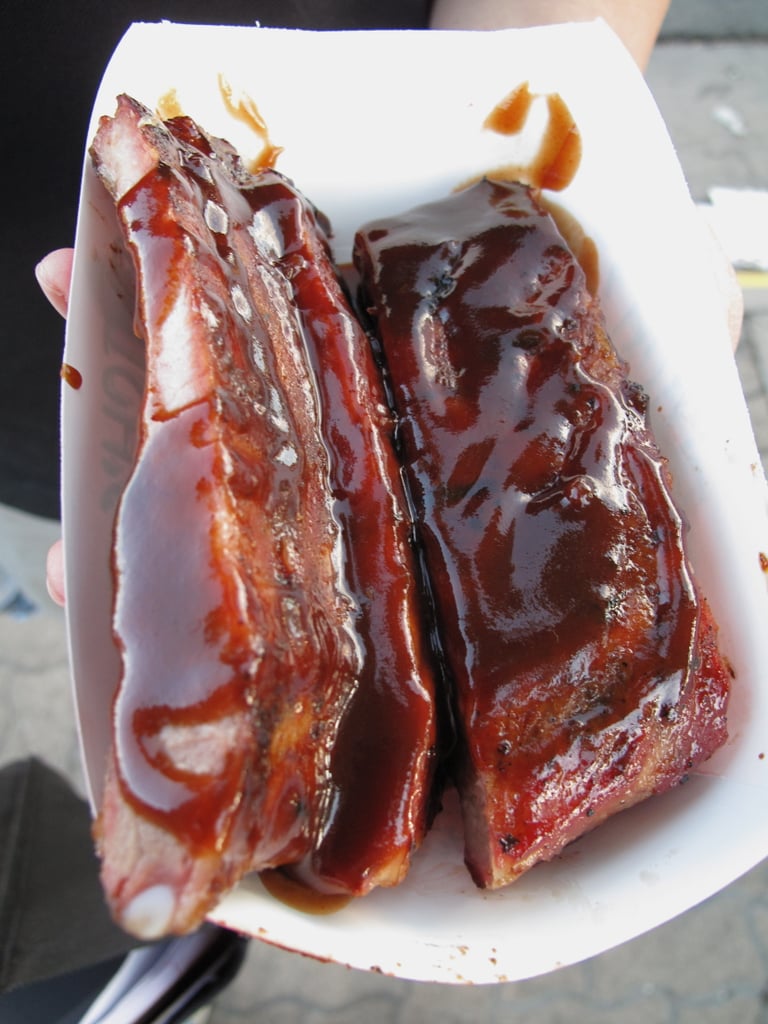 I plunged back into rib-eating at Butch's Smack Your Lips BBQ [10]. Founder Butch Lupinetti hails from Mt. Laurel, NJ, and is famous for two things: winning cross-country rib cook-offs, and beating out a certain Bobby Flay in a barbecue throwdown. His ribs are lean, with lots of meat, and a sort of sweet-and-sour sauce that comes in mild, medium, and hot.
A Caveman Moment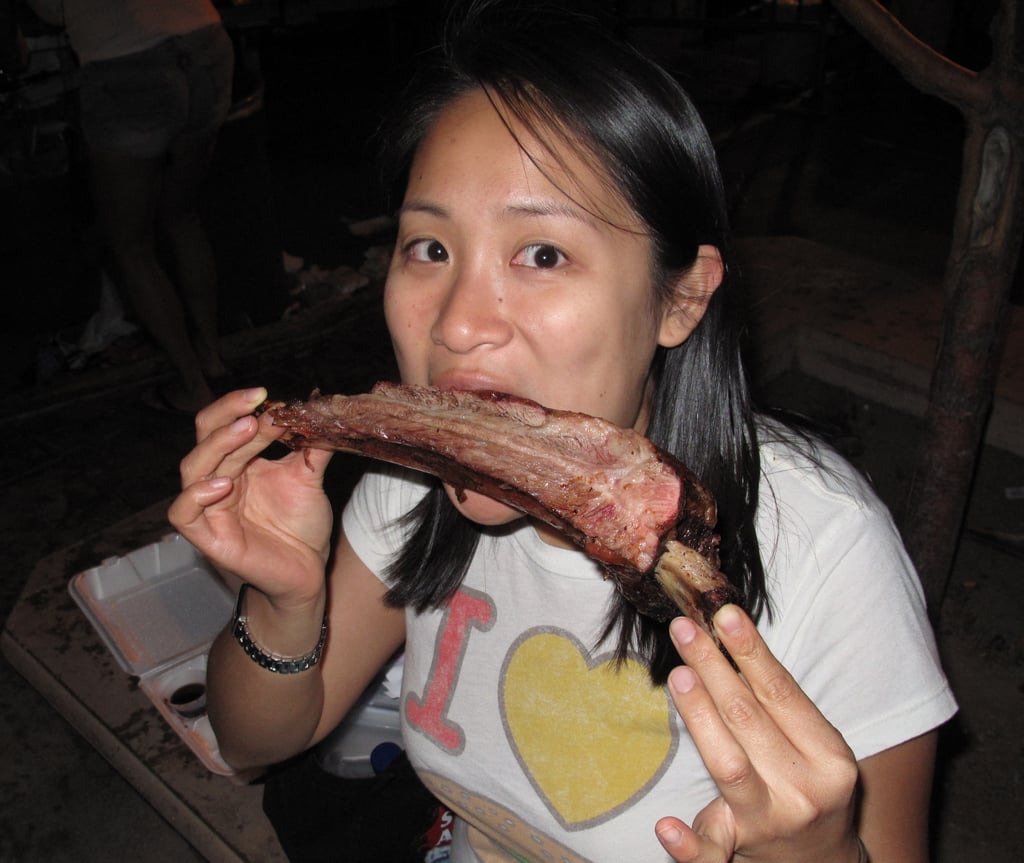 I'd read about the gargantuan beef ribs at Hinckley, OH-based Desperado's BBQ & Rib Co. [11], and even though I'd eaten pork ribs the whole day, I just couldn't resist getting one. They were meaty, gamey, and so big they didn't fit into a styrofoam takeout container. I preferred the pork ribs, but admit I sort of enjoyed eating like a Flintstone.