Smoky Side: Wheat Berry-Smoked Gouda Salad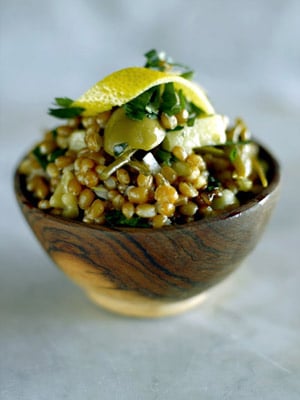 I never think to cook with wheat berries, but every time I have them I'm won over by their flavor and texture. It's an interesting grain that works well as a side dish to almost any meal. This recipe for a wheat berry, smoked gouda salad is packed with olives, walnuts, and parsley.
If you're looking for a new side dish to add to your repertoire, then give this one a try. Just be warned, it takes a bit of prep as the berries need to be soaked overnight and the olives need twenty four hours to marinate. To get the recipe, please
.