A Snappy Summer Side: Strawberry Mint Salad
After enjoying a pizza topped with strawberries, mint, and feta, I've been looking for other creative ways to eat my favorite Summer fruit. The other night, when I needed a side salad to go with eggplant parmesan, I borrowed the berry, mint, and feta combo and added sugar snap peas, which are almost as delicious as strawberries right now. To contrast the delicate flavors, I used slivered almonds and a garlicky, almond-infused balsamic dressing.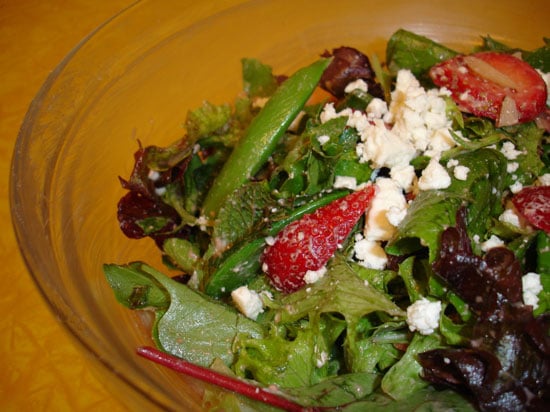 I was afraid the results might be too sweet, but the salad was well-balanced: light and summery but also bold. With the feta cheese, it's an excellent starter to serve before an Italian or Mediterranean meal. To get the recipe,
.