Say hello to Spring in one of the best ways we know how — by cooking up some delicious asparagus, of course. The veggie is the snappiest from March until May, so you've got a couple of months to bring all of its green goodness to your table. We already have you covered on how to prep asparagus in a flash [1], so now you can put those skills to use with these tempting dishes. Ready, set, go!
— Additional reporting by Lisette Mejia
Asparagus Crostini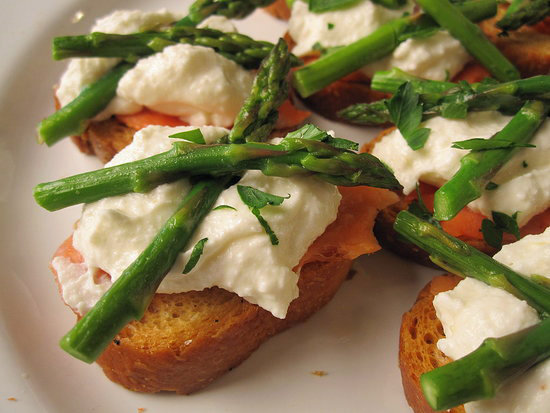 For a perfect Spring appetizer, there's nothing better than a happy plate of asparagus crostini with smoked salmon [2]. Just be sure to have lots of extra ingredients to assemble more as the day goes on.
Asparagus Soup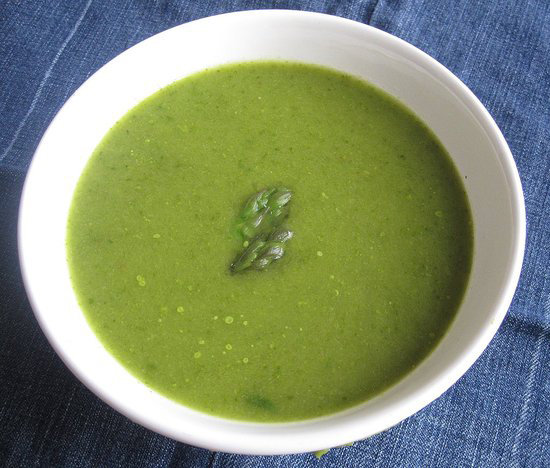 Soup's on! For a cooler weeknight dinner, bring out your stockpot to make a big batch of asparagus soup [3].
Asparagus Pizza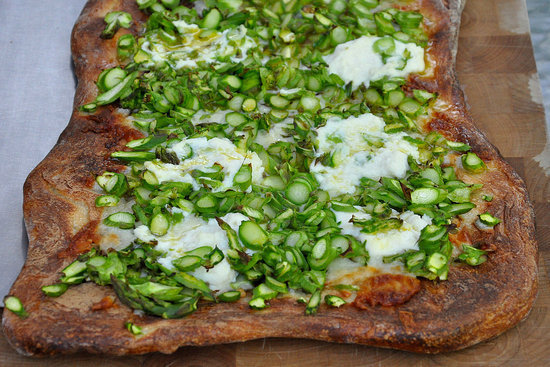 Fresh flavors come together in perfect harmony for a lovely asparagus pizza with lemon vinaigrette [4].
Raw Asparagus Salad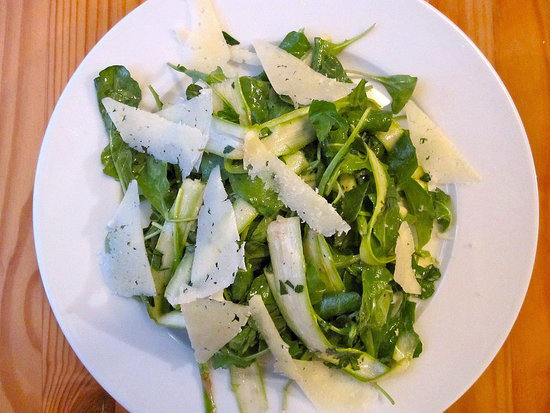 If you've never tasted asparagus raw, it's time to step outside your comfort zone. This tasty raw asparagus salad [5] is easy to put together and makes quite the statement on your table.
Linguine With Shrimp and Asparagus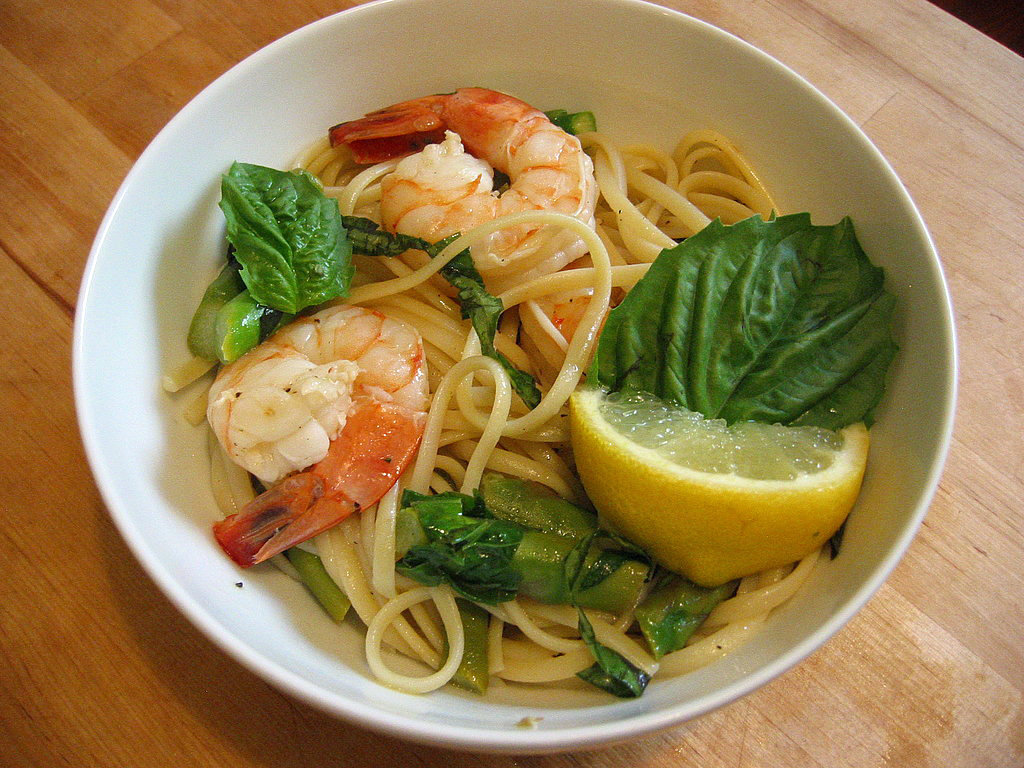 Linguine with shrimp, asparagus, and basil [6] is a clean pasta boasting loads of fresh flavor without too much effort.
A Very Green Salad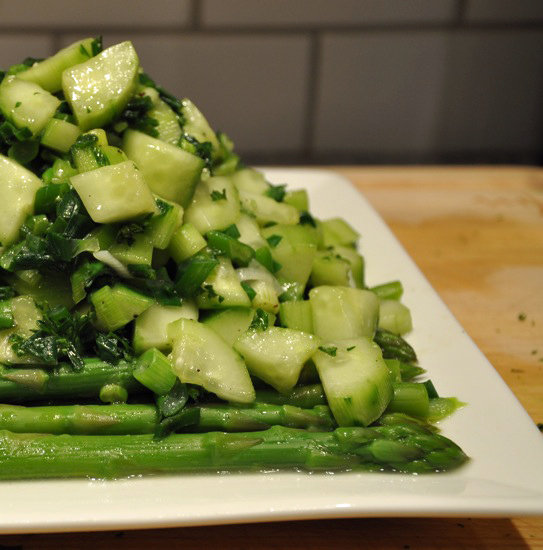 After a big weekend of partying, a little green can go a long way. Overload on this asparagus, scallions, and cucumber salad [7]; your body will thank you for it.
Asparagus With Grated Egg and Vinaigrette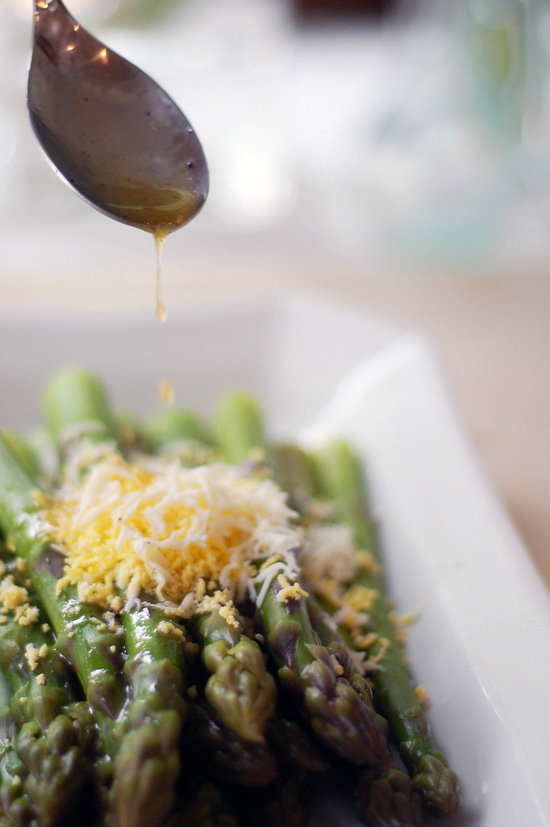 For a light side dish that won't disappoint, go for this elegant asparagus with grated egg and vinaigrette [8].
Spring Pasta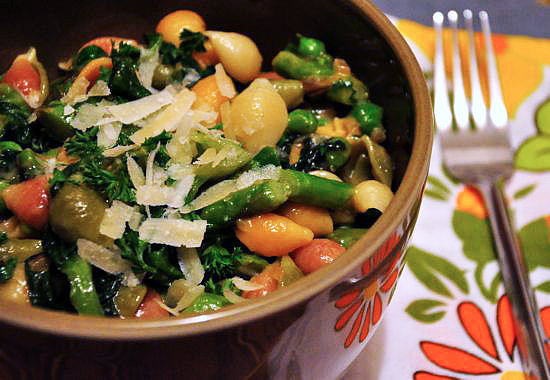 A beautiful bowl full of green goodness comes in the form of this dish: pasta with peas, asparagus, and butter lettuce [9]. Bring out a Spring-inspired place mat like the one in this picture, and you'll be in business.
Asparagus With Miso Butter and Poached Eggs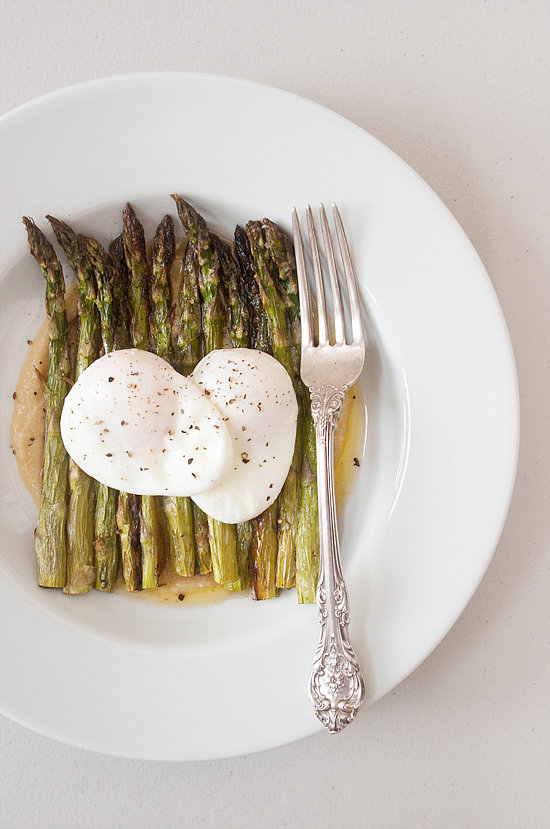 If the vegetable itself isn't enough to convince you to try this weeknight-friendly asparagus dish [10], just think of all the flavors it packs: there's the sherry vinegar, copious amounts of butter, poached eggs, and miso. Our mouths are already watering again just thinking about it.
Asparagus, Goat Cheese, and Pea Shoot Pizza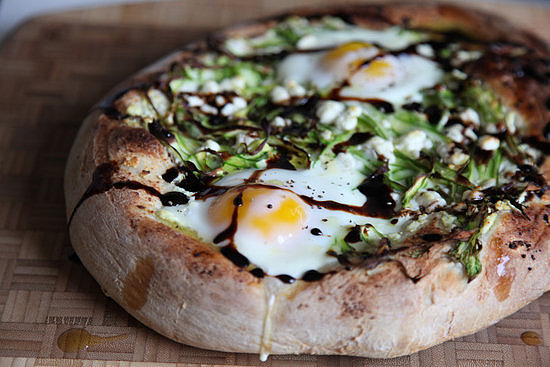 A few swipes of a vegetable peeler is all it takes to get the willowy asparagus ribbons that will grace the top of this tangy chèvre and pea shoot pizza [11]. Watch as those flavors mix with creamy egg yolks, ricotta, and a sweet-tart balsamic reduction in a way that's simply hard to beat.
Pancetta-Wrapped Asparagus
Pancetta-wrapped asparagus is a two-ingredient appetizer that just needs to hit the grill for a few minutes before you serve it up. Watch the video or print out the recipe [12] to get the crowd-pleasing dish.