Spring Has Sprung! Get Ready For the New Season With Our Downloadable Guides!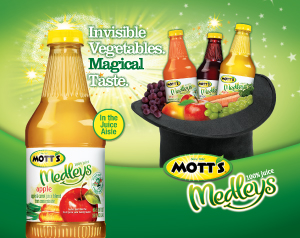 With Spring in full swing, I'm sure your kids are overjoyed to hang up their Winter coats in exchange for brighter, thinner wardrobe essentials. With a new season comes new adventures, seasonal foods, and a much needed change of pace! If you're wracking your brain for playtime ideas, print out this downloadable guide from Mott's Medleys chock-full of outdoor activities that are sure to keep your kids engaged and energized.
Your little ones are sure to work up an appetite after expending so much energy, and if they still haven't kicked their picky eating habits, Mott's Medleys have a great guide to help make over their palate. And to keep them from getting sick of the same old foods that they do like, we've come up with healthy and nutritious lunch-bag ideas; download the guide here!