Starbucks Personalized Just For You!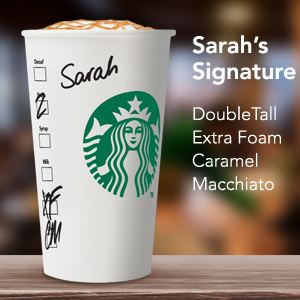 Waking up isn't all that difficult when you have a delicious, personalized espresso drink to look forward to at Starbucks!
For decades, Starbucks has catered to different taste buds and needs, making sure each customer is happy and satisfied with their morning (or evening) drink on the go. With over 87,000 combinations, you can rest assured that when your name is on your cup, it's made just for you. Enjoy!